Shelby Mathews is a 13-year-old girl who lives in Morgantown with her mom, dogs, chickens, peacocks and a potbelly pig. She was diagnosed with Dravet syndrome, a rare form of epilepsy that children develop within the first year of life, when she was 4 months old. Most of the time, children experience developmental issues once the seizures begin, and they have to be on medications for their entire lives, according to the Dravet Foundation.
"She has been on every kind of anti-epileptic drug," said Mathews' mother, Kristin Wilcox. "She started taking valium at 4 months of age. Just nothing was working."
In June 2018, a new medication called Epidiolex was approved by the Food and Drug Administration to specifically treat Dravet syndrome and another similar form of epilepsy called Lennox-Gastaut syndrome in children 2 years of age and older. Epidiolex is an antiepileptic drug derived from CBD found in marijuana. Unlike THC, CBD has no psychoactive properties, so users do not experience the euphoric high that is often equated with marijuana use. Mathews began taking Epidiolex in February 2016.­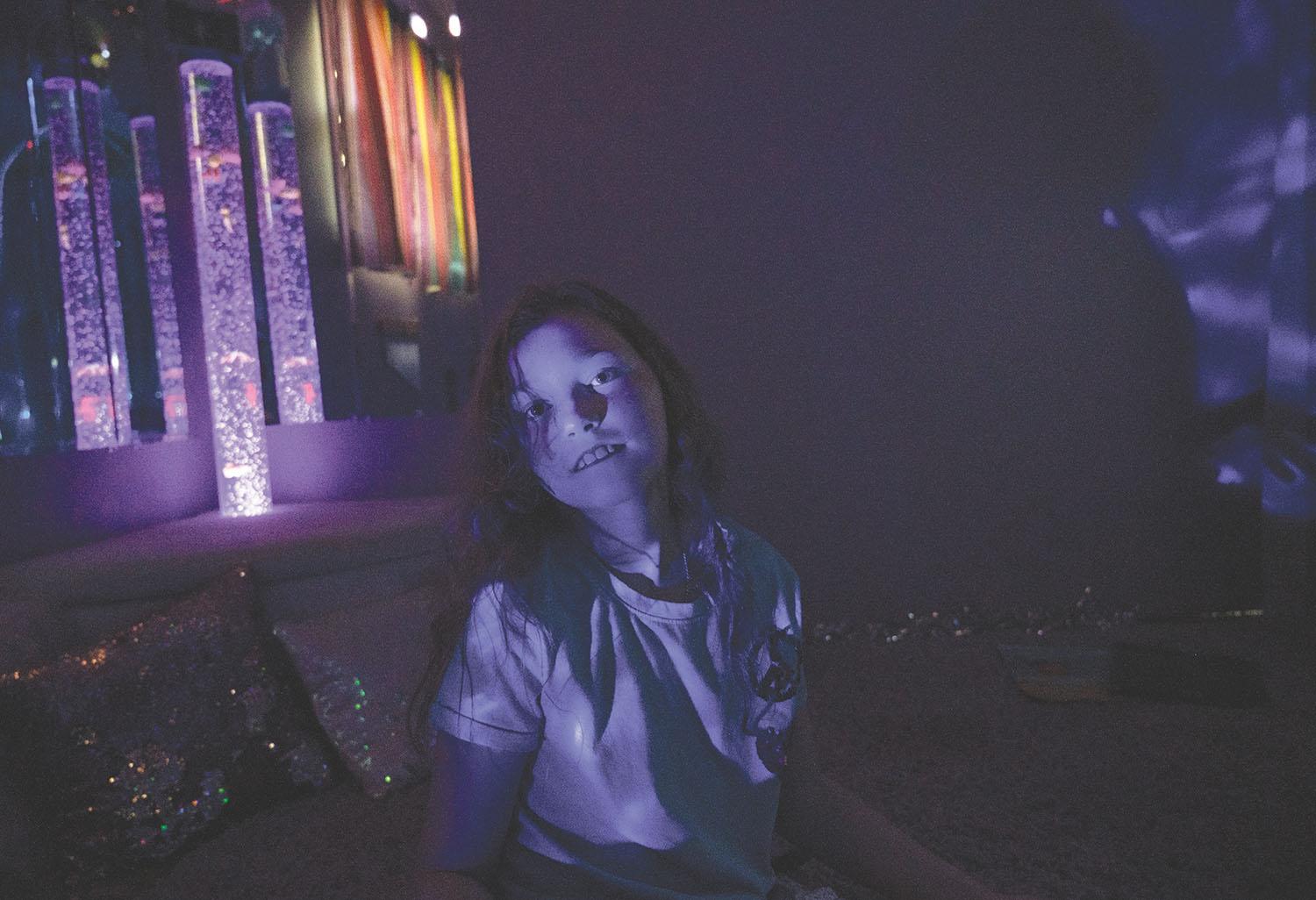 "In addition to another important treatment option for Lennox-Gastaut patients, this first-ever approval of a drug specifically for Dravet patients will provide a significant and needed improvement in the therapeutic approach to caring for people with this condition," said Billy Dunn, director of the FDA's Center for Drug Evaluation Research, in a 2019 news release.
However, Epidiolex has a lengthy list of side effects including, but not limited to: sleepiness, lethargy, loss of appetite, loss of sleep and diarrhea, along with the typical side effects of anti-epileptic medication like depression, suicidal thoughts and panic attacks, according to a report by the division for neurology at the Hospital for Sick Children in Canada.
Furthermore, THC has the potential to be a better anticonvulsant treatment than CBD, according to a study conducted by the Division of Neurology at the Hospital for Sick Children in Toronto. This is because THC directly bonds to the CB1 receptors in a person's brain, which spreads its effects throughout the central nervous system. CBD, on the other hand, goes through the bloodstream, and the body reacts to it much like any other metabolite.
The brain is filled with receptors for numerous different chemicals and substances, according to the same study. These receptors take the substance and disperse it to the entire body at a much faster rate than if one were to consume it.
When asked about a preferred alternative treatment to Epidiolex, Wilcox said she would prefer a treatment with a higher amount of THC.
Dravet syndrome is just one of many diseases where THC can be used as a treatment. The sedating and hunger-inducing qualities provide relief for other illnesses and side effects caused by traditional treatments.
Kentucky is one of the 17 states that have not legalized medical marijuana, according to the Defense Information Systems Agency.
One man who was looking to change this fact was Robert Conway, who ran for Kentucky's Commissioner of Agriculture but lost to incumbent commissioner Republican Ryan Quarles in the Nov. 5 election. Conway said he believes medical marijuana helps people, so it wasn't something he wanted deprived of them.
"Why would you not want to do something to help people that need help?" Conway said before the election. "Whether it's face addiction or cancer. If there's something out there that would make your life a little bit better, a little less painful, little more tolerant, sun a little brighter, why wouldn't you want to do it? That makes it political. It's a moral issue."
Conway is an eighth-generation farmer and said the farming lifestyle means everything to him. His farm has been in his family since 1782, and his wife's farm has been in her family since 1870. He aims to allow every farmer, no matter how big or small, to be able to grow one acre of medicinal marijuana.
Kentucky Republican State Sen. Dan Seum, who has represented the 38th District since 1995, publicized his marijuana use when he was diagnosed with cancer seven years ago. In a Jan. 9 WKYT video of a news conference, Seum said that doctors gave him a "nice bottle of Oxycontin" to treat the pain of his chemotherapy.
"I threw it in the garbage can and went home and smoked a joint," he said in the video. "And guess what? No nausea. I was able to function while I was going through the treatment. It was during the legislation, I did not miss a day due to the nausea of the cancer."
Some of his colleagues don't hold the same attitude toward medicinal marijuana.
"I just want to slow down a little bit, make sure we're doing things right," said Kentucky Republican State Rep. Kimberly Moser in a Kentucky Health News article in early 2019. Following this statement, she said that currently approved medications follow very strict guidelines that she believes are not yet in place for medicinal marijuana.
States like California, Oregon, and Washington have had legalized medicinal marijuana since the '90s. Shannon Stacy, the executive director of the Alliance for Innovative Medicine, said it works to help get provide safe access to medical cannabis and influence Kentucky's legislature. This includes their support of House Bill 163, which supports the legalization of medical marijuana.
HB 163 has 53 co-sponsors, or supporters, in the state's House of Representatives, Stacy said. The bill would have a harder time passing through the state Senate, where it would face more opposition. However, the 2019 legislative session ended before a vote could be taken in the House, but Alliance for Innovative Medicine hopes for more support and a different result during this upcoming year, Stacy said.
Furthermore, U.S. Republican Senate Majority Leader Mitch McConnell of Kentucky said he has no plans to legalize hemp's "illicit cousin." In a The Hill video from May 8, 2018, McConnell said hemp and marijuana are "two entirely separate plants." However, according to the Congressional Research Service, hemp contains trace amounts — no more than 0.3% — of THC.
Nichole Nimmo has used THC for medical purposes. She was diagnosed with polyarticular juvenile rheumatoid arthritis when she was 13 years old. Unlike other forms of arthritis, people with polyarticular arthritis have five or more joints affected by arthritis. Nimmo was able to control her disease until she was 25, but things eventually took a turn.
"Unfortunately, the disease makes you three times more likely to be diagnosed with a blood-borne cancer, and the medications increase that risk," Nimmo said. "In 2013, I was diagnosed with mixed cellularity Hodgkin lymphoma. In other words, it was a combination of the medications and my biology."
Nimmo would then face more doctors, more medications and more pain. The pains of chemotherapy treatment turned out to be the straw that broke the camel's back and led Nimmo to take matters into her own hands.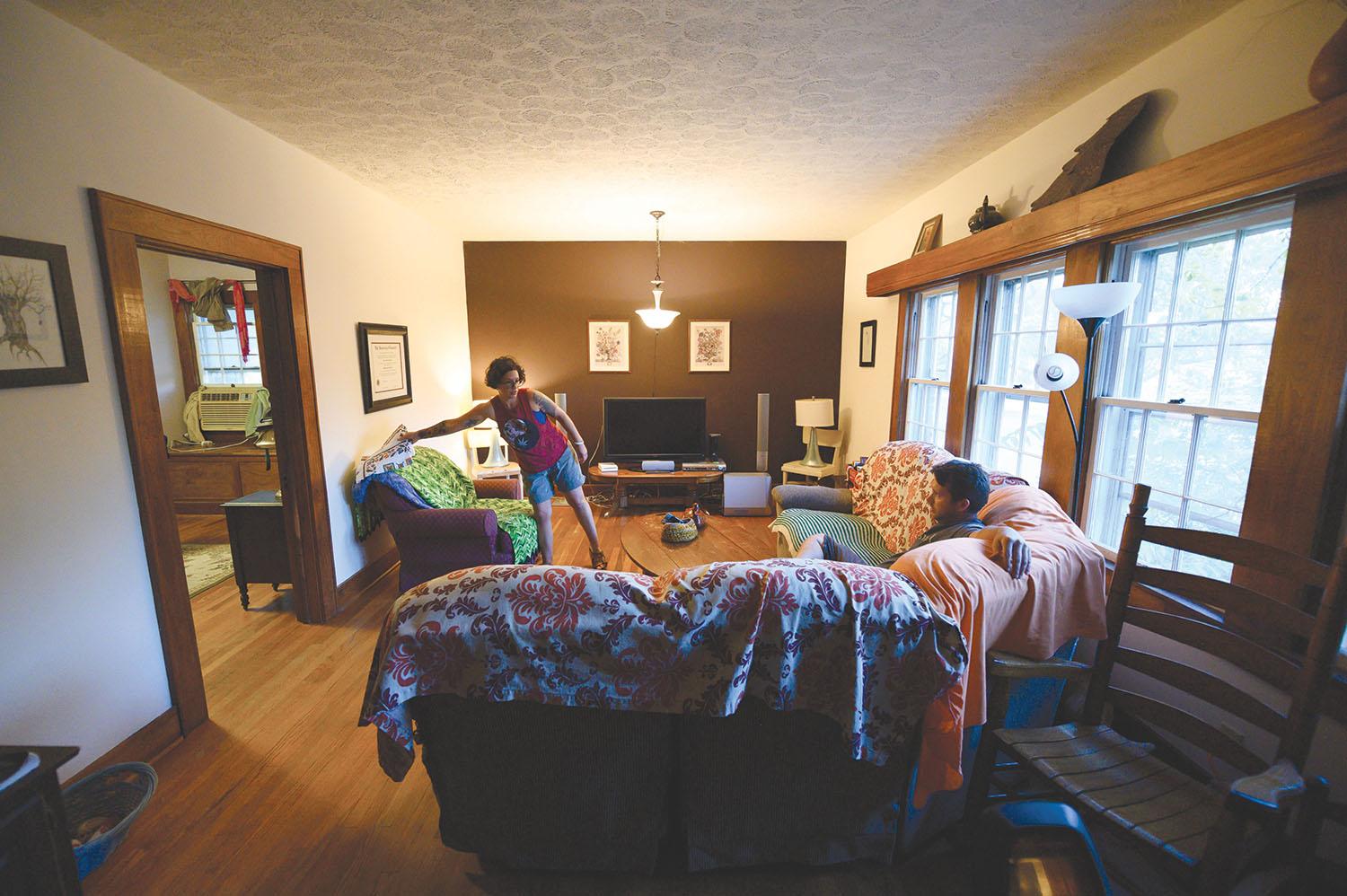 Nimmo's husband, Jordan Shirley, started cultivating marijuana for her to use as treatment when her physical health was deficient.
During her chemotherapy treatment, Nimmo was prescribed nine medications to take daily. However she was able to use cannabis to replace eight of them. "I was extremely fatigued, no appetite, and cannabis was able to give me an appetite, actually quiet the pain I was going through," Nimmo said.
This plan of action was effective until they received a knock on the door late one night.
"We were sitting down for the season finale of Fargo season two. Nine o'clock on a Monday," Shirley said.
That's when they were greeted by two Kentucky State Troopers. The officers were able to gain inside access to their home due to a miscommunication — Nimmo said she made a comment about it being cold and windy, which was taken as an invitation to come inside. They were quickly followed by two other officers who were looking around the premises. In the home, the officers asked to see the couple's hydroponics setup, which they use for growing produce. Without a response, Shirley said the officers followed him to the basement. Once the two were separated, the officers took it upon themselves to start searching the property.
Eventually, this led to threats being made by the officers, who were yelling at the couple to disclose the location of their contraband, Shirley said. While the couple knew that the officers didn't actually know of any illegal substances, they left one small bud with a long stem out. The length of the stem was the reason the police believed they were growing it. This was all the officers needed to conduct a search of the residency.
Once the search began, Shirley said it didn't take long for the officers to find the entrance to the couple's cistern, an underground room usually used for water storage that they were using to grow and cultivate the marijuana.
This led to both of their arrests and was the start of an uphill legal battle.
After being processed at the station, Nimmo was denied her medication. Her total stay lasted 22 hours, during which she missed two doses of the non-cannabis medicine she was taking.
"They pull me out of general population and stick me in a drunk tank by myself for two hours," Nimmo said. "It's just me, a camera on the wall, a stainless steel toilet and my mattress on the floor."
This type of room is typically used to monitor inmates who might go into withdrawal or overdose, Shirley said.
As soon as they were released, the couple returned home so Nimmo could take her medicine, which she vomited up right before falling asleep for the night. This wasn't the end of the couple's problems. They had to pay $13,000 in post court-related fees that caused them both to get second jobs and borrow $9,000 from friends and family. Along with this, they both had personal battles to deal with.
"I gained 35 pounds that year," Nimmo said. "Within the month of this happening, I had to go back on steroids, back on antidepressants, back on anti-inflammatories."
Physicians don't like Nimmo taking anti-inflammatories because they raise her blood pressure, but she did not have a choice, she said.
"I pissed the bed a week after we got arrested," Shirley said. "I haven't done that since I was a kid. I woke up from a nightmare of the cops looking in my window, and I was trying to piss. So, I literally woke up pissing all over myself."
Even while dealing with this situation, Nimmo said she acknowledged her privilege in the situation.
"All of my friends who are African American, people of color — we wouldn't be having this conversation if I wasn't a white, educated woman," she said. "That's fucked up, but true."
Nimmo must lead a healthy lifestyle to keep up with her disease. She grows a variety of fruits and vegetables so she always has fresh food to eat, and she said working in the garden is a good form of exercise for her. Along with this, she also volunteers her time at an organization called First Descents, where she goes on adventure-based activities such as white-water rafting with people who are facing cancer or other life-threatening illnesses.
She said it all comes from a place of love and understanding.
"In my case, I lost my healthcare in the middle of chemo treatments," Nimmo said. "Losing a career to a degenerative disease, having my home raided and being ostracized and humiliated by my community for looking for a medical alternative — I wanna make sure that doesn't happen to other people."