Sam Aldrich, a freshman from Hendersonville, Tennessee, pulls a portion of her long brown hair over her forehead and snips at it until she has bangs above her blue-gray eyes.
"No one's like, 'Oh my god, my life is going so good, you know what I'm gonna do? Get bangs,'" her voiceover says. "No bitch, you did that at 3 a.m. while sobbing, OK? Sit the fuck down."
Within an hour, the December 2019 TikTok video got 60,000 likes and as of early April had 5.5 million views and 1.2 million likes. Aldrich's account, @sammmtheman, now has more than 100,000 followers.
"It doesn't seem like a real number because I gained all of these followers in a month," she said.
With the newfound stardom, Aldrich began to brainstorm new video ideas to maintain and increase the interest in her page.
She began by putting her own spin on a trend focusing on zodiac characteristics, where people pretend to be "sent away" to be forced into behaving in strict accordance with zodiac traits. The video gained so much traction that she did a 12-part series on each of the different signs. Ultimately, she continued creating other point-of-view videos in which there is a main theme or plot, where she adds her own input or twist.
"I post every day," Aldrich said. "I'll film probably like three videos over the weekend and post them later so I don't have to film every day."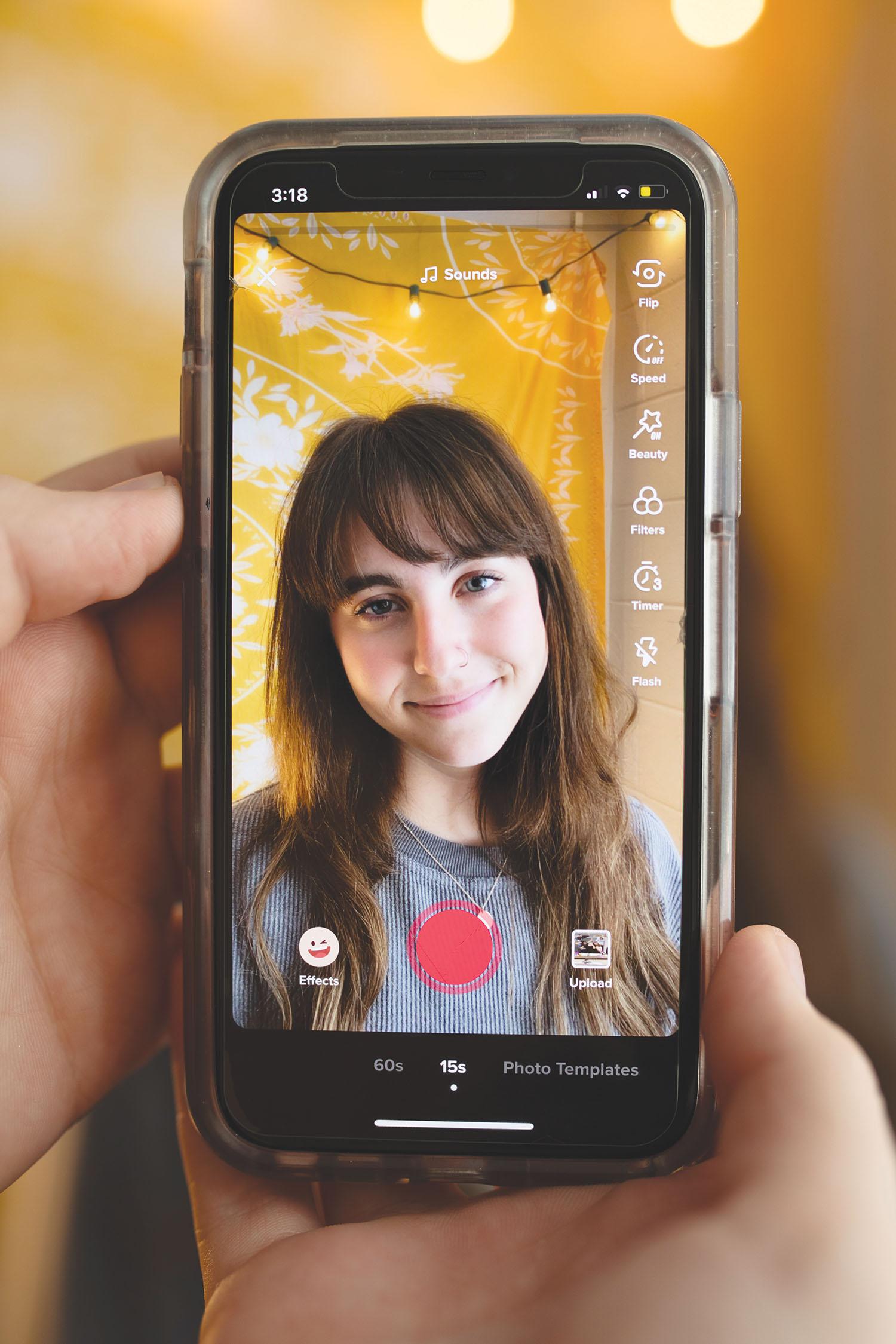 With such a demand for her videos, Aldrich spends a majority of her screen time on TikTok.
"My parents think I have an addiction, which is true, but I read every single comment, and I want every video to be perfect," she said.
By reading every comment on her videos, Aldrich opens herself up to the criticisms of anyone who watches her videos. Aldrich said that while some negative comments do hurt her feelings, she experiences much more positivity.
"There's the whole thing recently where girls are bringing each other up," she said. "Most of my followers are girls."
Error, group does not exist! Check your syntax! (ID: "1")
Many of those girls show their support through comments. The confidence boost along with her love for creating content helps Aldrich continue making videos on TikTok.
Aldrich is not shortsighted in her aspirations for social media. She focuses on the data for her channels and can explain several different statistics and demographics of viewers pertinent to her account, such as how many followers and likes she can get based on views for each video. She sees how knowing these things can help make her following continue to grow in the future. She is interested not only in building her own page but also applying her knowledge professionally, perhaps in social media analytics.
Aldrich has already had opportunities to use her social media experience in a professional setting as a social media intern for the Center for Medical Interoperability, a medical company, over the summer, where she managed the company's social media accounts with her sister.
Elizabethtown freshman Abbie Cross uses TikTok under the username @fallingfar232 as a safe place to express their thoughts and be creative. Cross' videos have a wide variety of subject matter but mostly involve cosplaying as various fictional characters and portraying LGBTQ+ experiences, like overcoming gender dysphoria, to their audience.
"I made videos showing the experience a lot of people feel when they are feeling dysphoric, like how putting on a binder and being flattened can make you feel right," Cross said.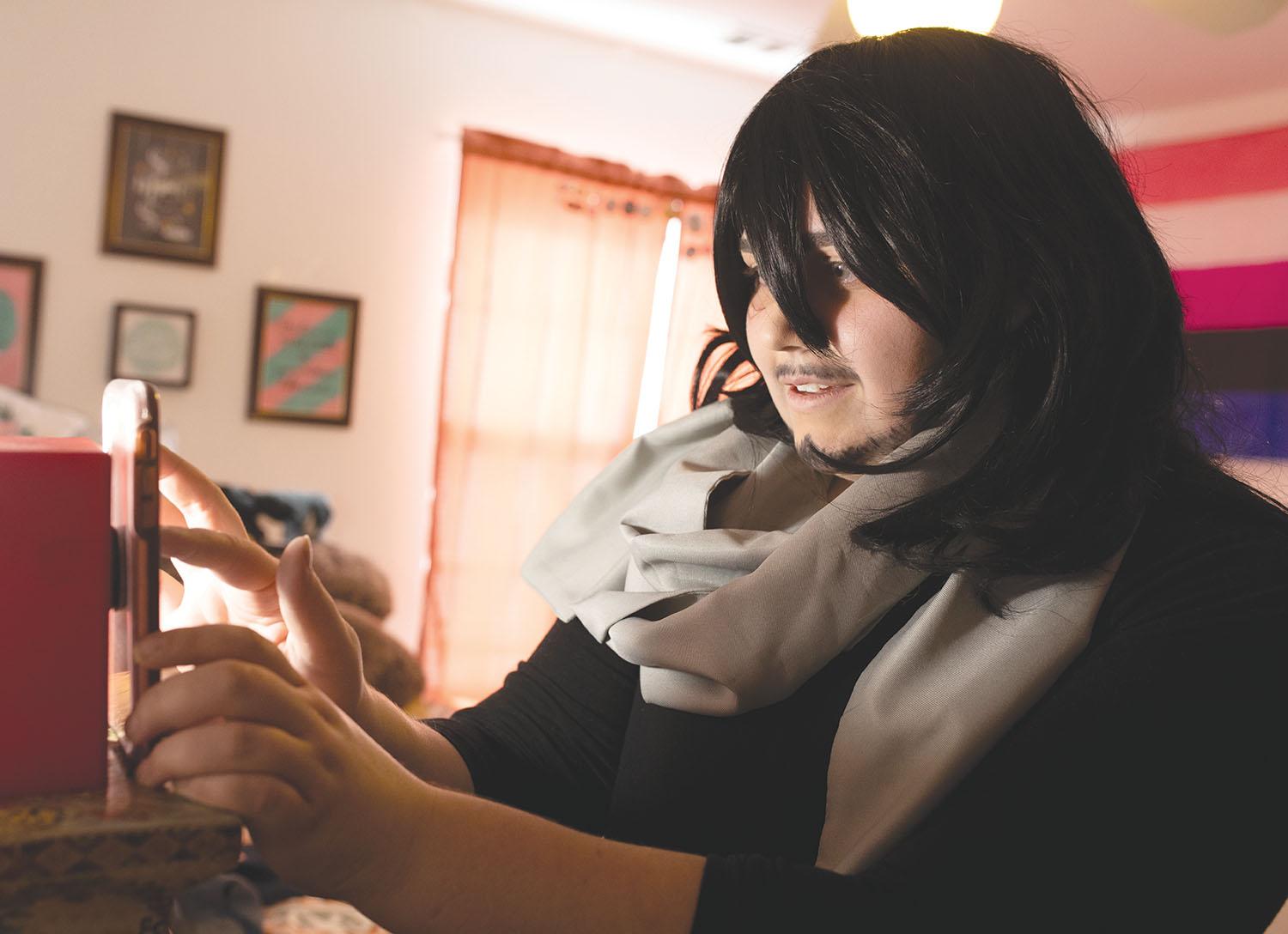 For cosplay, Cross spends hours at a time dressing up as various characters from pop culture, such as Present Mic, Aizawa, Deku and Midnight from the show "My Hero Academia." Over summer 2019, they cosplayed as a siren, and the makeup alone took six hours.
"You have no money as a cosplayer — and no time," Cross said. "So you have to work with what you've got. I painted my whole face blue with nothing but this little tiny eyeshadow palette."
The time commitment for preparing for a video alone can take anywhere from 30 minutes to several hours, but because Cross is a self-proclaimed perfectionist, capturing the final video can take anywhere from five to 50 tries.
In under a year, Cross has amassed a following of nearly 24,000 followers on the app as of early April and continues to see that number rise. Because of their growth, they have found a way to stay connected. One of Cross' followers made a Discord server which allows other followers to be able to communicate with both each other and Cross through group calls and texting. The server is a safe place for all of Cross' followers to talk about any of their experiences.
Cross said they believe many of their followers are members of the LGBTQ+ community due to the main conversation topics people have on the server. Discord provides a place for them to reassure and support one another, away from potential harassment.
Error, group does not exist! Check your syntax! (ID: "1")
"If someone is going through gender dysphoria and facing a lot of discrimination from their parents or peers, it's just a place where they can come and be themselves," they said.
This idea of a safe place and self-expression does not exist purely on the Discord server but on the TikTok app as well. For Cross, TikTok has provided growth in both their mental state and self. By posting on the app, Cross discovered and embraced their gender fluidity and has become more confident.
"Before TikTok, I was a completely different person," they said. "I was so shy. Not to say TikTok is the source of my happiness, but before I was just generally unhappy with me as a person."
Ultimately the app is a place where they feel accepted and free to be themselves.
"Whenever I started TikToking and making these fun videos and making all these cool friends, I kind of discovered myself as a person," Cross said. "It was through cosplay that this is me, and it's grown from there."
During one meeting last fall with their Sigma Alpha sisters where everyone went around and said something good about each other, most comments about Cross were that they had grown since the  spring 2019 semester, Cross said.
"I was this scary little awkward ball, and now I'm definitely more outgoing," Cross said.
Jordan Daniels, a Bowling Green native, is 16 years old and had a following of 2.2 million people on TikTok as of early April. He has more than 100 videos. Some have over 1 million views, and some videos have about 18 million views. He began posting dance videos on the app with the username @imyvnghomie in the middle of 2019.
The "dance" hashtag has about 100 billion views and makes up a large portion of videos on TikTok. Jordan's first video to go viral was a dance video filmed at the top of the Hill at WKU. He found out about his video's rapid circulation while he was on vacation.
"I didn't expect it to go viral," he said. "I was at the Smoky Mountains, and I was freaking out."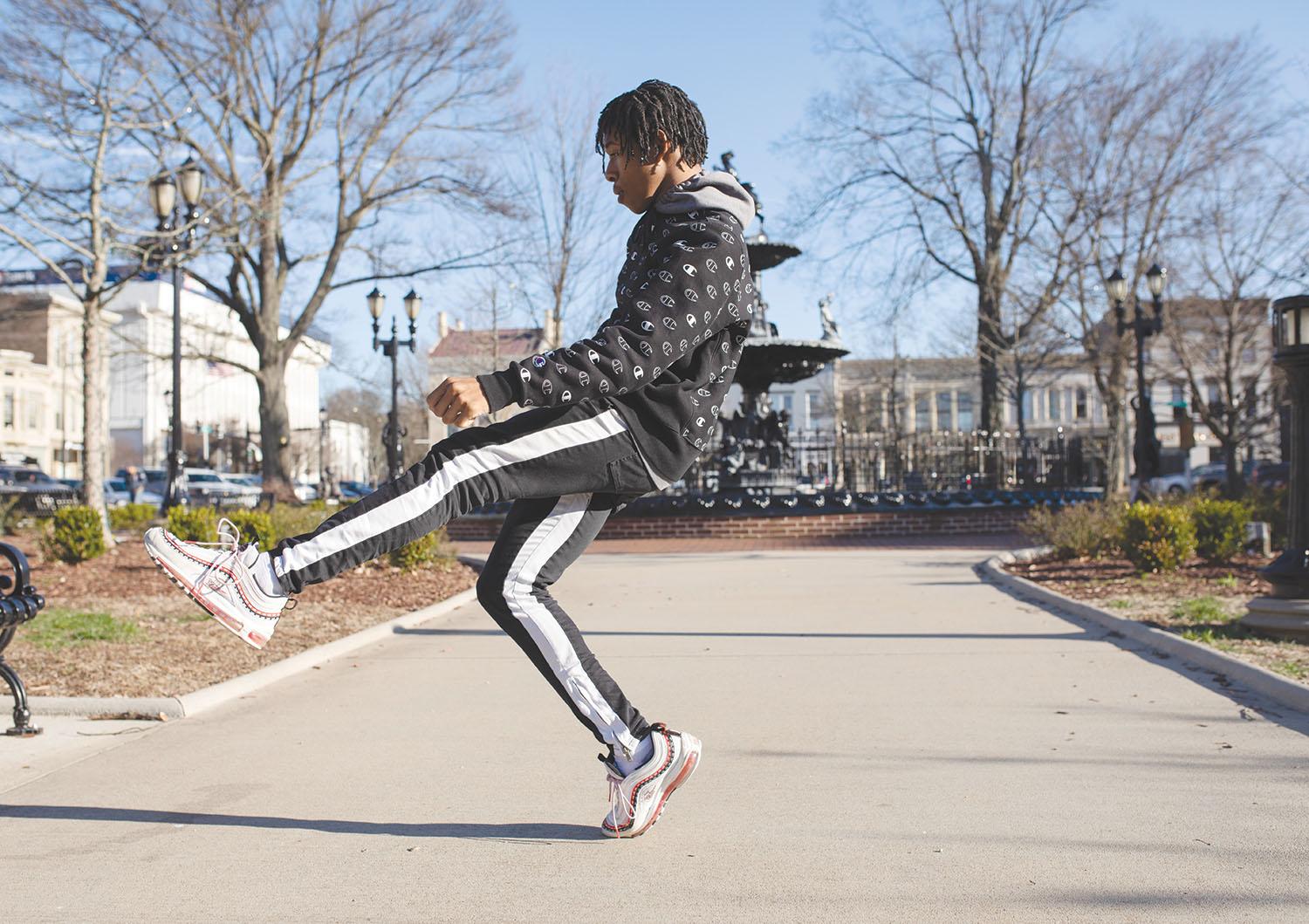 As his videos continued to gain traction, he quickly made a strong presence on the app, gaining more than 100,000 followers in less than a month.
"It has gotten me a lot of opportunities that I didn't think could happen," he said.
Error, group does not exist! Check your syntax! (ID: "1")
Jordan has filmed advertisements at WKU for Doritos, which paid him to be an influencer. He has also been in various music videos, for artists such as NLE Choppa and Blueface.
In order to make these opportunities a reality, Jordan has to travel between Bowling Green, Atlanta and Los Angeles while also growing his fan base and finishing his high school education. Even with these other obligations, he continues to post once or sometimes several times a day.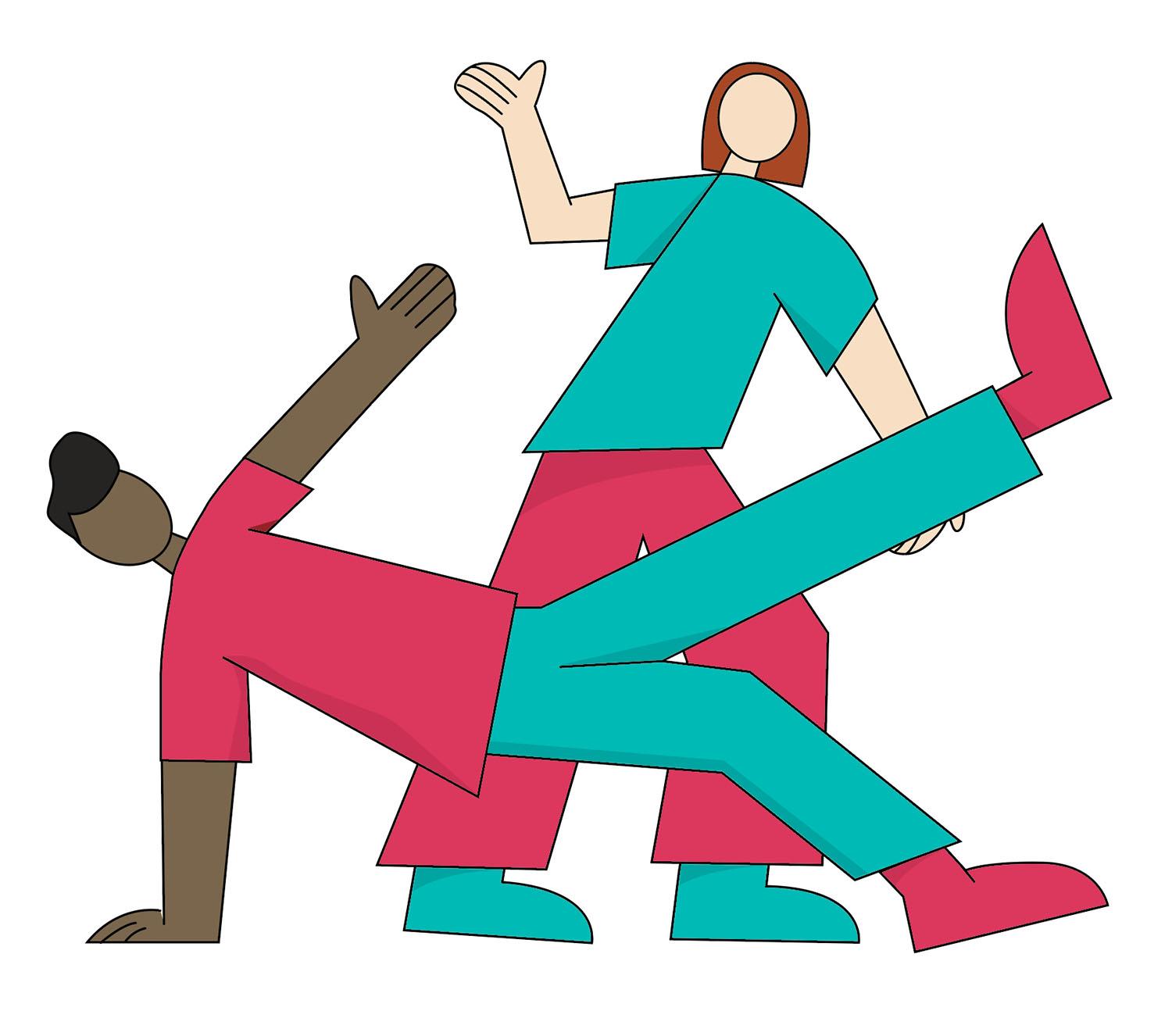 Jordan has to have a strong team to support him. He said his family and friends help him make the most of the opportunities he has been given. His family created Yvng Homie Entertainment to help him with booking and planning events, travel and management. His older brother, Brandon Daniels, helps manage his schedule and travels with him.
"I think it helps him stay humble," Brandon said. "I think at a young age like that something could go to your head, but for him it's just all brand new and he's just enjoying it."
Jordan also hopes to use his exposure to eventually pursue a career in acting. Until then, he makes it a point to enjoy everything he is doing. He continues to make comedy videos with his friends @dreamhouseky and includes recreational events in his travels. Jordan said he wants to continue to be a positive role model for his friends and fans and tries not to let his following get to his head. Aldrich echoed this idea.
"It's important to remember that your follower count and your views are just numbers," Aldrich said. "And they don't define you."