For centuries, some women have taken their turns challenging the roles they were handed and forging paths for other young women to follow. Whether pushing past barriers of 'traditional' career paths, expressing femininity in new ways or challenging their male peers, women have made ways to go through life unapologetically.
According to a recent study done by the U.S. Department of Labor, the percentage of women actively employed in the workforce has increased exponentially over the decades, from 28% in the 1940s to 47% today.
Women are entering the workforce in new ways, working in positions that were once solely held by men.
On the Hill, female students and faculty alike have explored career paths outside of feminine tradition because of their own hopes, skills and life goals.
Junior Kierigan McEvoy from St. Charles, Missouri, found a way to forge her path in the Chinese Flagship Program at WKU.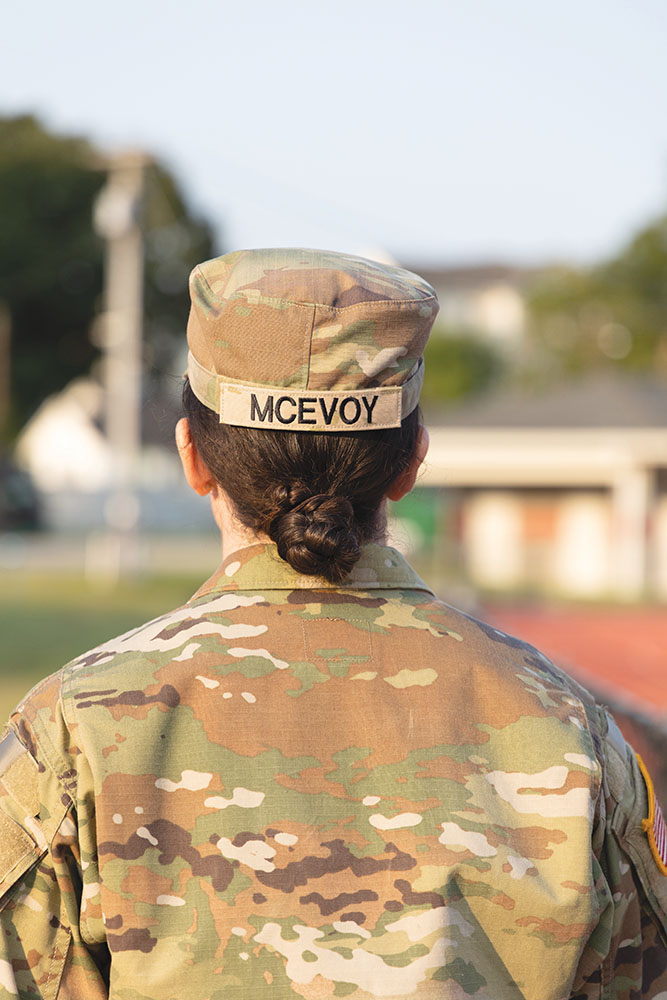 The Chinese Flagship Program is a national program funded by the U.S. Department of Defense to train students and military officials in one of the five languages deemed critical for U.S. affairs. WKU houses one of the 12 Chinese Flagship Programs found across the country.
"It's a very intensive Chinese program, because Western also offers regular Chinese classes," McEvoy said. "Your goal is to become pretty much fluent."
 The program provides an intensive approach to learning the Chinese language with the intention of training students for international government service. While in the Chinese Flagship Program at WKU, McEvoy said she studies the language as her major. She said she also participates in the ROTC in preparation for military and government service after college.  
McEvoy said she felt lucky to have parents and close friends that were supportive of her journey into Flagship, ROTC and an eventual military career, even though others disapproved.
"My grandma told me all the time, 'You're too pretty to do that,'" McEvoy said.
McEvoy said her career decision stemmed from the influence of close friends and role models who found their purpose in the military as well as inspired McEvoy in her own life.
"They are just the strong, independent women that everyone's mom wants them to grow up to be," McEvoy said.
Upon arriving at WKU, despite concerns of differential treatment, McEvoy found herself welcomed by the men in her program.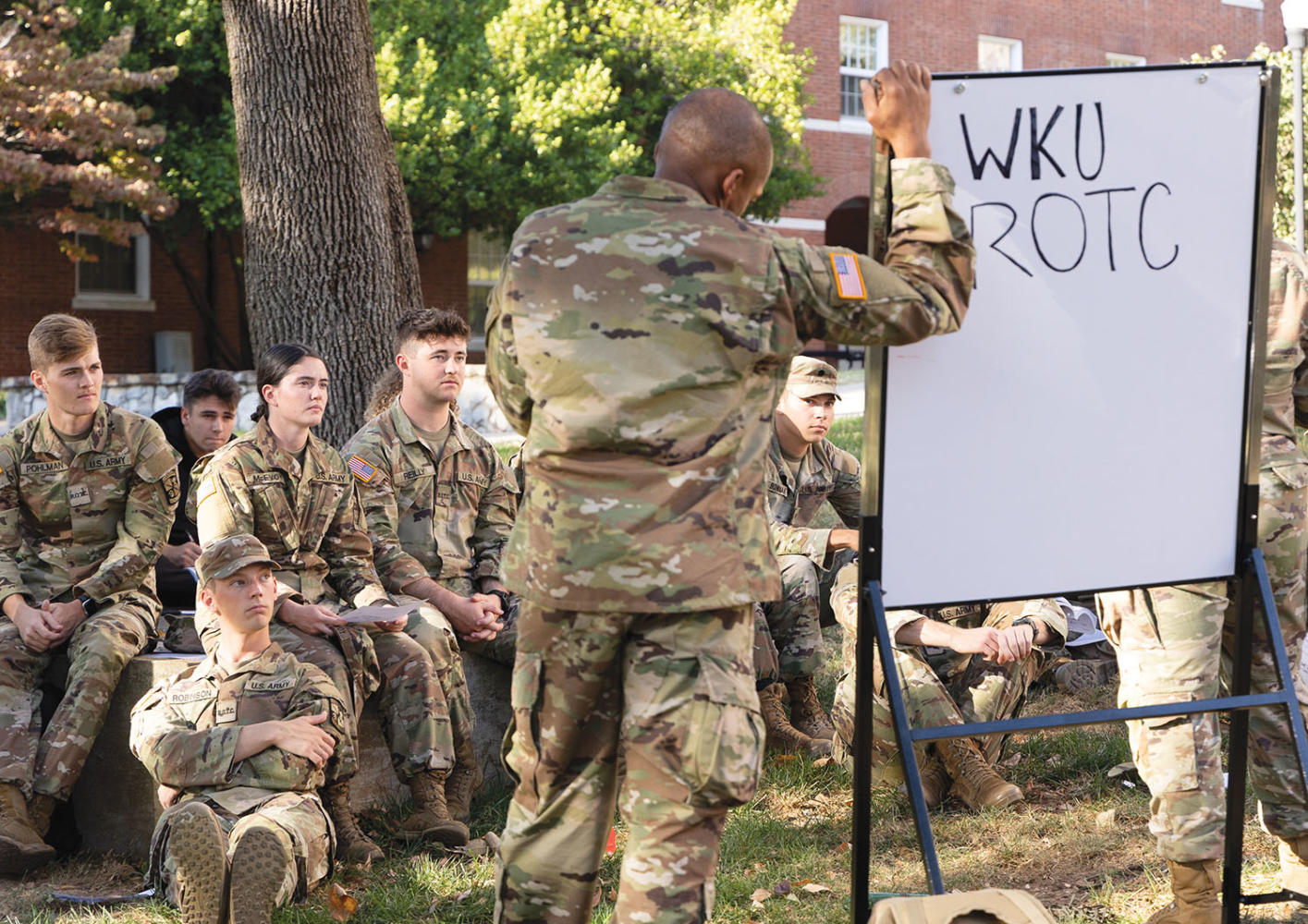 As she continued to train alongside the men in her program, McEvoy said that she appreciated being challenged in the same way the men challenged one another. She said she felt the men shouldn't change their rowdy behavior around her simply because of her gender, and she expects to be treated as an equal, in the good and the bad.
Because she was held to the same standards as the men in her program, McEvoy said her victories in training and challenges felt even sweeter.
"I just really enjoy it whenever I beat them. That's just one of my favorite things," McEvoy said. "I love making bets with them and then beating them."
She attributed the men's willingness to accept her not only to their own personalities but to an overall change in the culture of the military in regard to women in service. McEvoy said she believes the only way this change can continue is through women joining similar programs, moving through the ranks and proving themselves capable.
"Other people have done this. There wasn't anything that's special about them. Like, yeah, they had grit, they had to work hard," McEvoy said. "But you can be a female and do this, too."
Angela Jerome is a communications professor at WKU. She began her teaching career at Illinois State University and has since seen a large increase in women with doctorate degrees in her program.
"In that department that I worked in, there were only about five female faculty and about, give or take, 25 men," Jerome said. "And then I came here, and it was about 50-50 men and women."
As a first-generation student, Jerome said she relied on mentors and professors, both women and men, to help her navigate the unfamiliar path of pursuing upper-level academic degrees. She was unaware of the advanced degrees available in higher education, being the first in her family to attend college. Even a master's degree was an unfamiliar term, she said.
"I was very lucky that they mentored me in that process," said Jerome.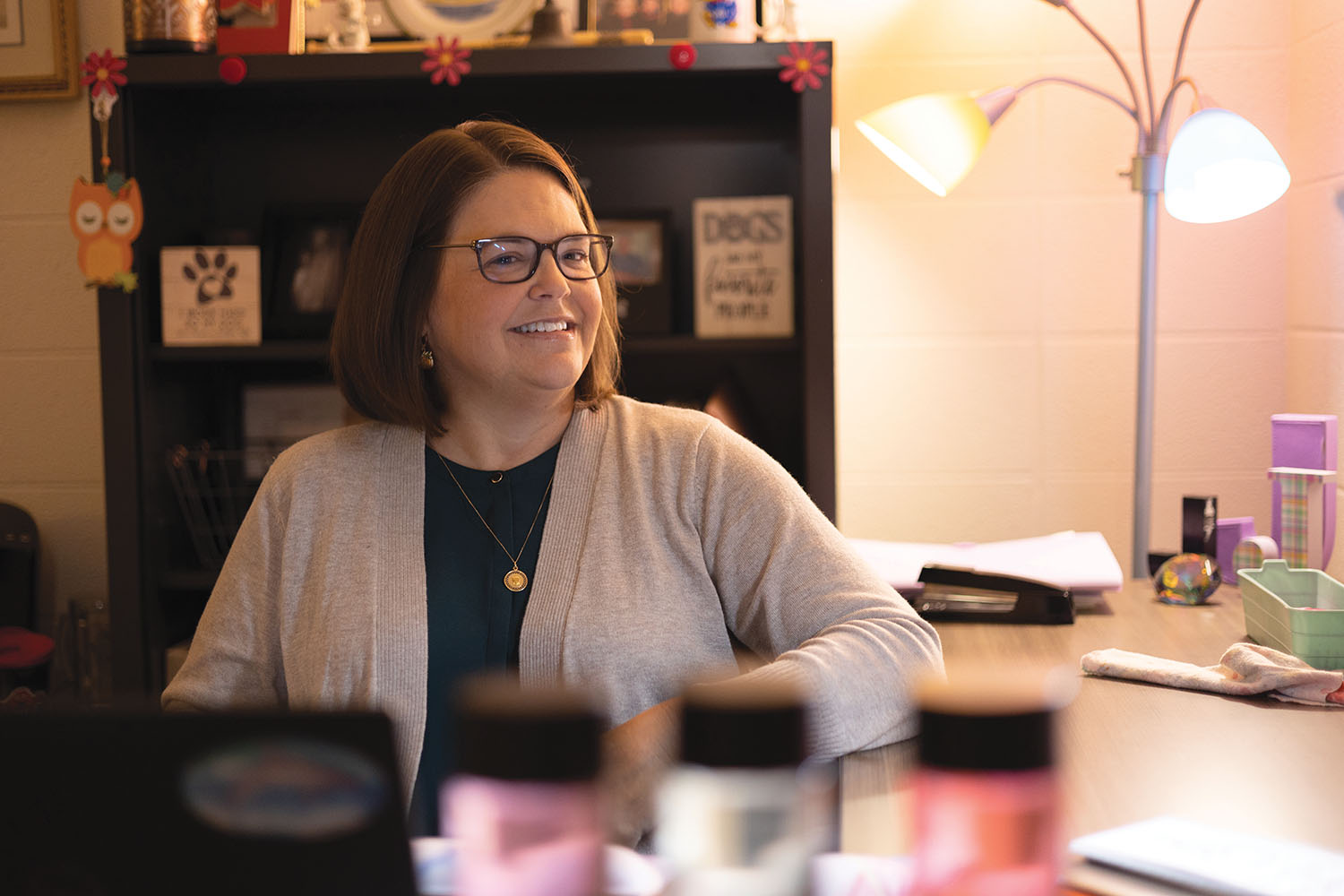 While a majority of her professors and mentors were men, Jerome said she felt lucky to receive equal treatment despite her gender.
"I've never felt treated differently by men in the field. I know that I have had colleagues, particularly older colleagues, that will say that they experienced that, but I just got really lucky," Jerome said.  
As she dove into her research and furthered her education, Jerome said among her many academic responsibilities, she didn't have time to explore external relationships like a marriage or having kids. While other people in her life expected her to step into motherhood, she said she didn't feel it suited her or her goals.
"I didn't think I had the capacity to both have this career and have children, but it can be done, and a lot of my friends and colleagues do it beautifully," Jerome said. "I just didn't think I had the capacity to do that."
For students and young women exploring career paths in a male-dominated field, Jerome advised finding women in their field that are ready to share their wisdom and encourage others along.
"Look for people that are championing women in that field," Jerome said.
Elizabethtown senior Theaira Thurston, a criminology and sociology double major, is forging her path as a woman of color in the military.
Thurston, a first-generation student, said her journey with the military began in high school when she decided to join the Junior Reserve Officers' Training Corps program.
"My sophomore year is when I joined JROTC, and then I met my best friend, and I loved it," Thurston said.
Thurston said she had to work extra hard to prove herself to her peers.
Joining JROTC, Thurston said she was entirely out of her comfort zone with much of the physical activity and performance expectations. She said she felt her peers perceived her as weak and didn't respect her, which only fueled her desire to improve.
"I do have a lot of heart. I did have a lot of hardships, and I overcame them. And I'm still going, but the men in ROTC now, I think that they respect me more, because now I'm, like, on their level," she said.
Thurston decided then that she wanted to pursue a career in the military. She received overwhelming support from family, and she knew it was the right fit.
Despite the struggles she faced in her ROTC program, Thurston said she stayed motivated by the strong women of color in her life that kept her confident in her ability to do all she dreamed.
"(My aunt) has been through a lot, and I think, like, seeing like a strong Black woman do all that – raise two kids on her own while she was herself was a kid – I think, like, that right there, I'm like, I can do it," said Thurston.
Thurston said she is focused on her family and her legacy.
"I want to set the bar high for my family and those after me," Thurston said. "I don't want anyone to see me as weak, like, because of what I've been through and what has happened to me. I'm strong, so I want to continue to show them, like, I'm up for the challenge."
Thurston said she feels respected by the men around her in ROTC, even if it took intensive training and personal effort to get there. She said she knew she would not be automatically accepted by her peers, and it took time to build relationships and earn their respect.
Thurston said she believes it's possible for young women who desire a military career to follow in her footsteps. She said she takes her position in leading the way seriously.
"Don't let anyone disrespect you or talk down to you," Thurston said. "You are here for a reason, so make your mark."
She said she believes no matter who you are or where you come from, being a woman can never disqualify you from achieving your dreams and that people should always know their worth.
"There are people anywhere — not even just in ROTC, not even just in college — that are going to perceive you as weak or inferior because you are a woman," Thurston said. "You just gotta show up, show up, show up."