Maddie Rediker and Cameron Blankenship did not expect to fall in love during high school in their hometown of Louisville, especially considering a concussion, a torn ligament and an Instagram direct message is what brought them together.
Neither of them expected the drastic differences they would encounter during their relationship.
Rediker, now a sophomore at WKU, was a high school freshman with a concussion and Blankenship, now in the Army, was then a high school senior with a torn ligament when they made eye contact in the athletic trainer's office at their high school. Blankenship thought she was cute and decided to send her a direct message a few weeks later. They then began dating. They celebrated their fourth anniversary of dating in September 2019.
Both admitted there is more than just one specific, defining difference in the relationship.
"I feel like our whole entire lives are different," Rediker said.
Rediker and Blankenship began dating near the time that the 2016 presidential campaign began, which made the beginning of their relationship challenging.
"It was hard for us as a couple and for the country as a whole," Rediker said. "It was definitely a topic that we did not want to talk about, especially as a couple. Being so different in that aspect, it got rough, and we fought about it in the first months constantly."
Rediker grew up with a more liberal family while Blankenship is used to more conservative ideals and values. Rediker and Blankenship did not spend much time together in the days after the presidential election, as they needed time to separately process the national developments.
The first year of dating was difficult and sensitive, Blankenship said. Four years later, he said, laughing, that what was hard and intense at the time is now something to joke about and keep in the past.
They said they each decided they should communicate their beliefs with each other and thought it was the best way to go about resolving their daily fights. Eventually, they said they realized fighting during the early stages was what made them stronger as a couple.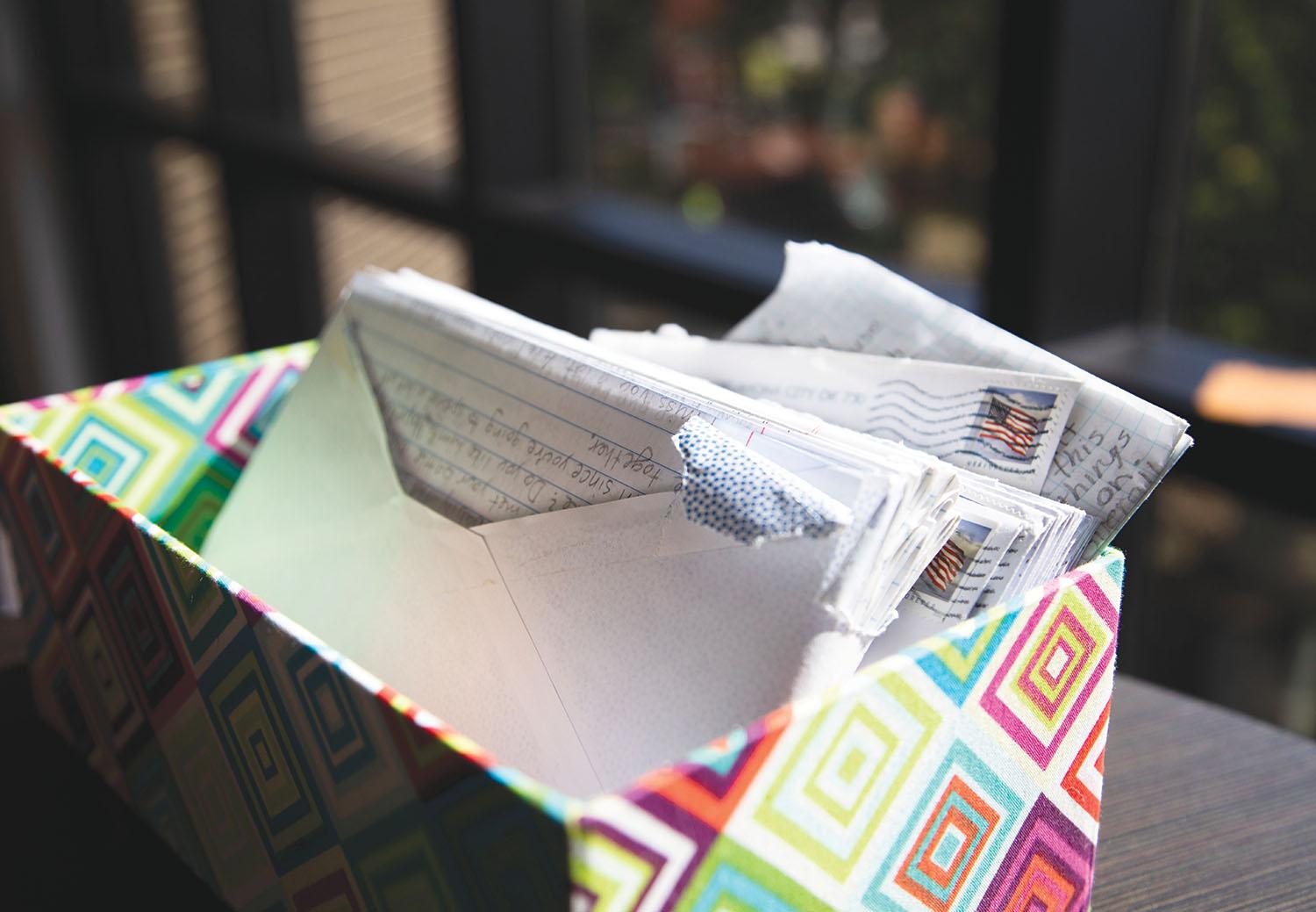 "I think because of how touchy things were at the beginning is why this works out now," Blankenship said.
Following the trials and tribulations of the election, Blankenship said the three-year age gap between the two of them was another significant difference they had.
"Most of our relationship was when she was in high school and still had the high school drama that I thought was dumb," Blankenship said with a laugh.
Rediker said despite the age gap, it felt like a normal high school relationship due to the fact that Blankenship did not have his license for the first few months of their relationship. She said this allowed her family to become comfortable with him due to how often they all interacted together since family members had to drive them around to hang out.
"My mom liked that he couldn't drive his senior year because we were sort of forced to get to know him," Rediker said. "Now we are constantly getting questions about when we are getting married."
Blankenship has since moved from Bowling Green to Fort Mitchell in Cincinnati and is working as a motor mechanic sergeant. Rediker said she never thought she would be dating someone involved with the military due to all of the constant movement and unknowns of the job. This aspect of their relationship is yet another challenge they have to overcome as a couple, Rediker said.
"I am not going to say that I was not upset about him going — at the end of the day, I love him, and if this is what makes him happy, then I need to support him," Rediker said, smiling.
Ethan Williams, a junior from Gallatin, Tennessee, has been friends with Blankenship and Rediker since the spring semester of 2019. He said even though he has not been friends with them for a long time, he has observed how their relationship has held its strength.
Williams said he believes that Rediker and Blankenship understand their differences and do not see them as a hindrance to their relationship. Their ultimate goal is to be there and care for each other, he said.
"I think what makes their relationship so strong is that they are so self-aware of their differences and they choose to work past them rather than ignore them," Williams said.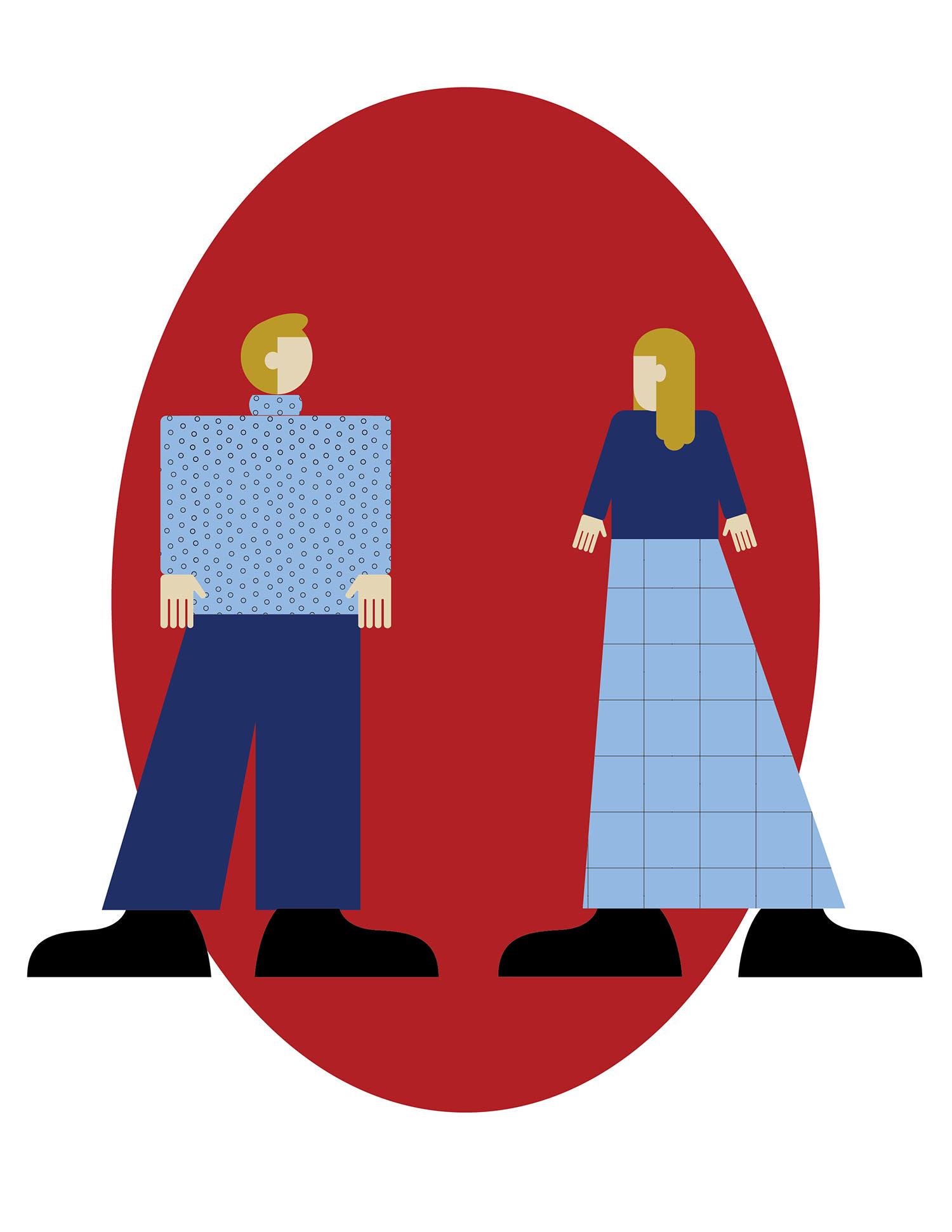 He has witnessed their devotion to each other during their shared time at WKU as well as during the trials of long distance.
"She is willing to drop out and go live with him," Williams said about how devoted Rediker is to maintaining her and Blankenship's relationship while he is away.
They have been together through many trials, and while they have remained constant as a couple, these tribulations have helped each of them grow independently as well.
"I feel like we have definitely grown as individuals as a couple,"
Blankenship said. "We are constantly talking about how we feel and what we want."
Rediker said they both take into account that tomorrow is never promised and that, at the end of the day, their love is what ultimately will carry them through the harder times.
"One of our little rules now is that, even after a fight, we always say 'I love you,'" Rediker said.
Rediker and Blankenship acknowledged that they know it would be easy to give up due to how dissimilar they are.
"I think their relationship works just for the fact that they are so willing and devoted to make it work, and in their situation, that is one of the most important things," Williams said.
Rediker said they use their love for each other as a foundation for their relationship, and everything that follows is meant for them as a couple. Rediker said the most important thing is that they make each other happy and are there for each other.
"We like being together," she said. "Even though we aren't really on the same path, we know that we always have that support and unconditional love."