Before she started Color Me in Yellow, Makayla Jackson's eye for aesthetics was limited to her iPhone and her VSCO app. Her inspiration and personal brand could have been found within her wide array of Pinterest boards. Jackson was walking the tightrope of a full-time course load and a managerial position at Chick-fil-A, and if she was lucky, she found a few minutes to spend with her friends.
Now, her online vision is becoming reality.
"I made this iPhone photography account, and it was just so stupid," Jackson said. "I had a lot of yellow in it, and I guess I just decided to name it Color Me in Yellow." 
Now, almost a year and a half after its creation, the Instagram account has nearly 5,000 followers. Jackson, who graduated from Southcentral Kentucky Community and Technical College in May 2018, said she is currently taking a gap year to dedicate herself to Color Me in Yellow. She envisions this business could take the form of her full-time job. If not, she plans to go back to school for a degree in social work.
Within the Instagram account itself is a fusion of warm and cool tones that set the stage for each moment captured. Mostly composed of portraits, each post exhibits different photography properties, from one post that showcases her play with depth to another that exhibits textures and bold patches of color.
Jackson did not hone her photography skills overnight. She recalled a longtime friend, Joana Sosa from Bowling Green, sharing some of the ways to manipulate a camera for the best outcomes. From there, Jackson relied on YouTube videos from a multitude of photographers to learn how to become one herself. She conducted free photo shoots to familiarize herself with the art.
"Makayla is seriously one of the most driven and hardworking people ever," Sosa said. "She loves to experiment and doesn't take one bad experience as the final one."
Most of Jackson's clients are from Bowling Green, but recently, clients have been requesting her services from surrounding areas like Ohio, McLean and Clifford counties. Nashville is a popular place for Jackson to shoot photos, and it is also one of her favorites due to the vibes of the city. Most of the clientele look to Color Me in Yellow for senior pictures and couple photoshoots.
Jackson said Instagram has been vital in the growth of Color Me in Yellow. She uses it not only to market herself and communicate with her clients but also to connect with them.
"Instagram, to me, is so versatile, and people can share it so easily," she said. "I think it has  really made it fun and personal because people kind of get a glimpse of who I am."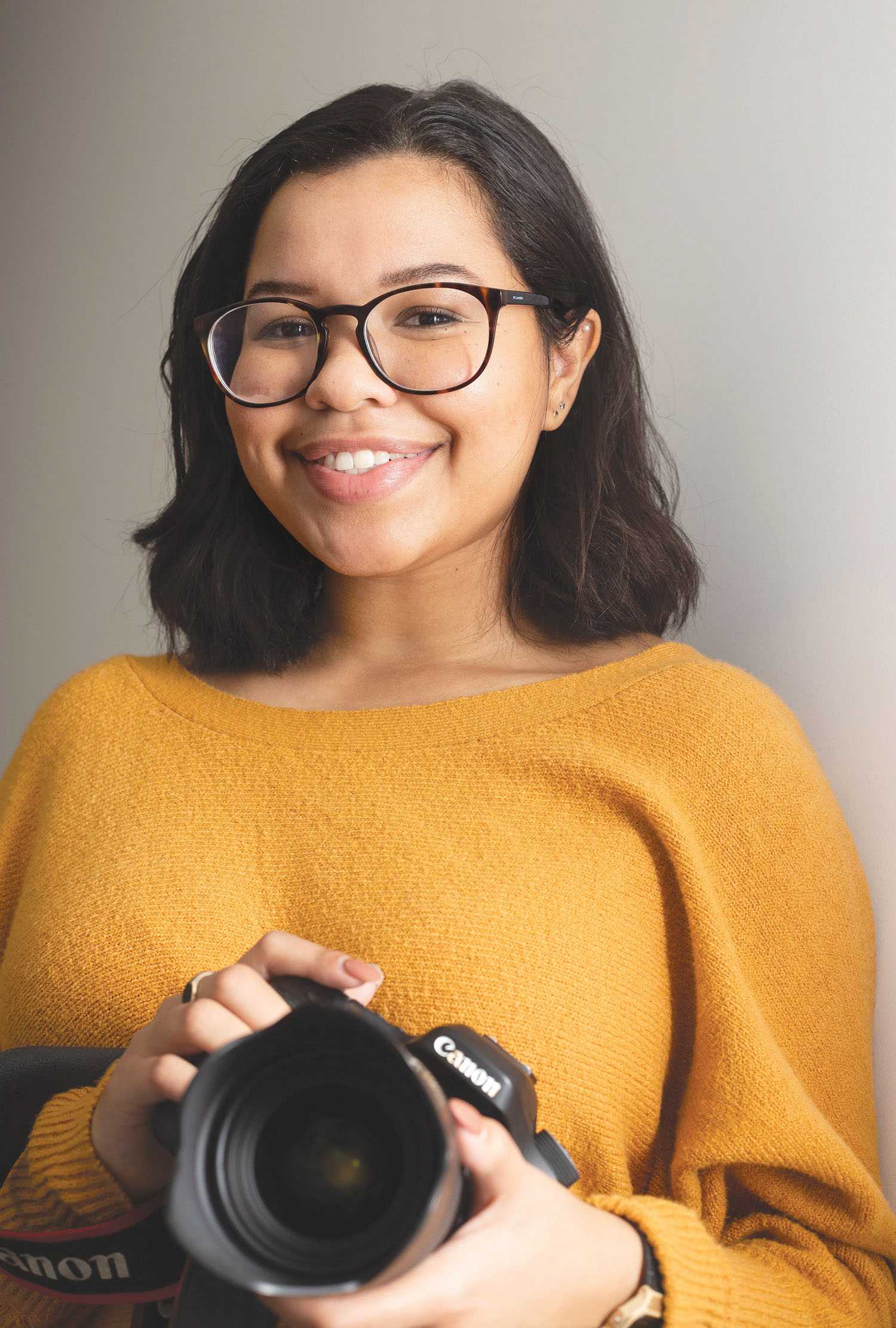 Color Me in Yellow was not an easy success, however. Jackson said all the time she devoted to the business was at the sacrifice of quality schoolwork, a social life and sleep. Most of Jackson's days consisted of shifts at Chick-fil-A, classes at Southcentral Kentucky Community and Technical College, where she was taking classes at the time, and editing and researching more information on becoming a better photographer.
Jackson said at the beginning of Color Me in Yellow, there were moments when she found herself in tunnel-vision mode — she would bury herself in learning, editing or trying to expand her business.
She said she still finds herself in ruts and tries to remain intentional about allowing for some form of stability and not let her passions become draining.
"Taking the picture is fun, but editing is so much more," Jackson said.
Depending on the package, photo shoots can take up to two hours. Sessions are fast-paced, and Jackson describes herself as sporadic at times as she is constantly discovering picture-worthy areas during a photoshoot. On average, Jackson said one photoshoot session requires around two hours of editing. In one week, Jackson usually spends ten hours editing photos.
"That's not healthy," Jackson said. "I try to be more conscious of it now and being like, 'This is something you love — don't make it into something that you hate and despise because you are working so much on it.'"
Jackson said her mother constantly reminds her to be mindful. Simple practices like stretching, yoga, reading or allowing herself sporadic Netflix binge sessions helps Jackson enjoy herself a bit more.
"I'm not the best with taking time for myself, which is with a lot of small business owners and even just business owners in general, or people with jobs or hobbies," Jackson said.
Now, Jackson spends most of her time bouncing back and forth between her photography and her full-time job at Chase Bank. Jackson said she is enjoying every moment of growing Color Me in Yellow and that she strives to unveil the beauty that her clients might not see within themselves and make them feel confident.
"You deserve to feel good about yourself," she said. "Post those pictures. Wear this special outfit and show it off to the world."
---
Business of Empowerment
Nine poles. A wall full of mirrors. Black lights work to illustrate every body movement through the hazy and intimate atmosphere of Taboo Dance & Fitness studio. Riveting beats exit surround sound speakers and work their way within the bodies of all participating dancers, vitalizing each and every bone.
"I don't want to sell dance classes," said owner Samantha McCormick. "I want to sell an experience."
Taboo Dance & Fitness studio in Bowling Green offers classes from pole dancing, strip teasing, chair dancing, Zumba and Latin heat classes.
"Coming up when I was younger, I had a lot of strippers for friends," McCormick said.
These friends were influential in her desire to learn more about exotic dancing.
McCormick said she had to drive an hour south to Nashville from Bowling Green to participate in pole dance classes. The amount of time for the commute, the length of the class and finding food for dinner was enough for McCormick. She said she would be hours away from her child, and although she enjoyed herself, she didn't feel it was worth it.
In 2014, the idea of Taboo began to emerge. At that time, McCormick was a 28-year-old mother when she went back to school at WKU to obtain a degree in entrepreneurship. She said the business world is constantly shifting, and in order to run her business effectively, she wanted to add more tools to her toolbox. McCormick was consistently taking over 16 hours every semester, and at one point she had to get her classes approved for trying to fit in so many hours at once.
During her time as an undergraduate, McCormick competed in numerous business competitions put on by WKU and the state, where she won, cumulatively, around $10,000.
Although a dream was turning into a reality, McCormick constantly had to face tough decisions regarding her time.
"I sacrificed not being around my kid, who is 6 right now, and I'm missing out because I'm doing this over here," McCormick said.
The father of McCormick's child had a substantial role in making this process possible. She said he recognized how important the idea of Taboo was, and from there, he took on more parental responsibilities.
"It's beautiful, and it's heartbreaking," McCormick said. "It's a constant battle. I want to be over here with my kid, but I really want to be over here (at Taboo). So, who do I choose?"
McCormick described entrepreneurship as a big mental battle — the first two attempts for Taboo were unsuccessful. Her first location on Russellville Road burned down, and the building in the second location on Old Morgantown Road was slowly deteriorating. McCormick said Taboo's current location on 31 W Bypass is perfect.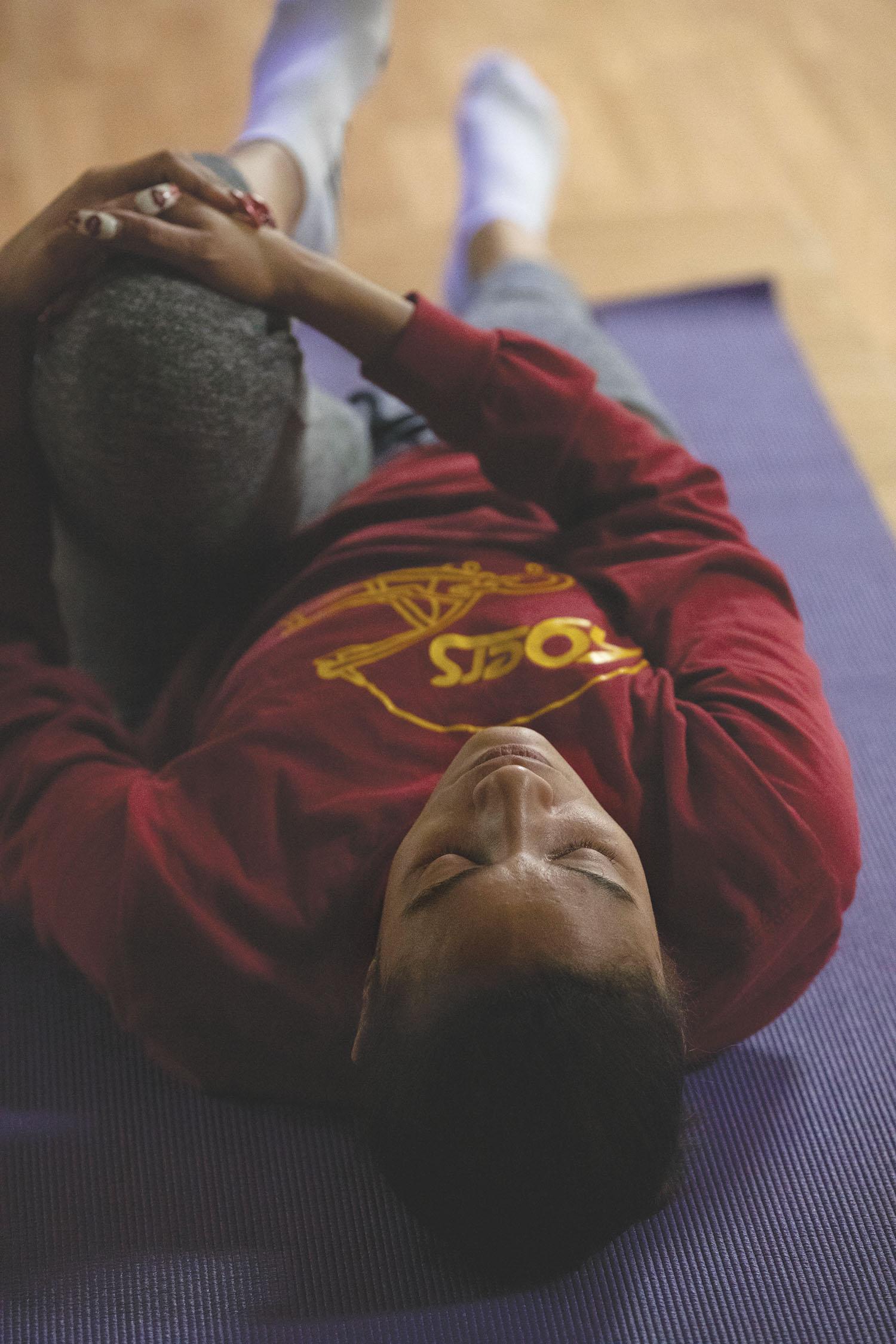 When she is not teaching, McCormick spends her time working at a hotel in Bowling Green. Working the late shift, McCormick makes sure she gets done with errands before her shift in the afternoon, which includes cooking dinner for her son. Then she works at Taboo, where she spends the later parts of the night teaching up to three classes. On top of this load, finding enough sleep is crucial. McCormick said she was diagnosed with epilepsy three years ago, and it has caused her to focus on self-care. She said being an entrepreneur and a mom while having epilepsy is difficult because her medication slows her down.
"I'm fighting all of this right here! How do I keep going?" McCormick said. "My motto is, I want to impact as many people as I possibly can before I die."
Most of Taboo's customers are women who range from 25 to 35 years old, and a majority of them are mothers.
"I get a lot of women, but I also get the ones that you wouldn't think would be in here," McCormick said. "You get them all in here, with only nine poles? They start mixing and mingling and starting their own community of friends."
McCormick believes the sexy classes she instructs, like the erotic pole class, chair and lap dance class, twerk class or heels class, are major confidence and empowerment boosters. She sometimes gets emotional when she pauses during a class and watches her clients. Her clients were sometimes weak and shy at the beginning, but by the time they get the hang of it, McCormick said they completely transform into someone they didn't believe was possible.
"A month ago, if I told them they were going to be swinging around the pole correctly, or climbing on the pole, sitting on it and leaning back with one hand, they would have told me I was out of my mind," McCormick said. "They would have told me there's no way."
One client, Katie Thomas, expressed good thoughts about McCormick.
"I love Sam," she said. "She builds you up. You can spend 10 minutes with her and see her passion. She is a very passionate person. You should see her at her son's football games!"
Andrea Hinojoza, who attended one of McCormick's pole dancing classes for the first time in early October, said she would be returning to take McCormick's classes again.
"There is nothing else but your own body — it's so awesome," she said. "She is such an open teacher, and she is very inclusive. If it's not completely perfect, she is still cheering you on. She is so encouraging, and it's so refreshing."
June 25, 2020, will mark the fifth year of Taboo. McCormick's end goal is to eventually franchise her business in other cities across Kentucky.
"I am my brand," McCormick said. "I am it. I stand for being free. I can still be a football mom. I can still be a loving mother. I can still be a good girlfriend. I can still be all of that with tattoos, and, maybe, tennis shoes one day and heels the next day. I live and breathe the example of what I am trying to tell my clients. This is why this is important. They need me as much as I need them."