This story was originally published in early May in "Grit," the fourth issue of Talisman magazine.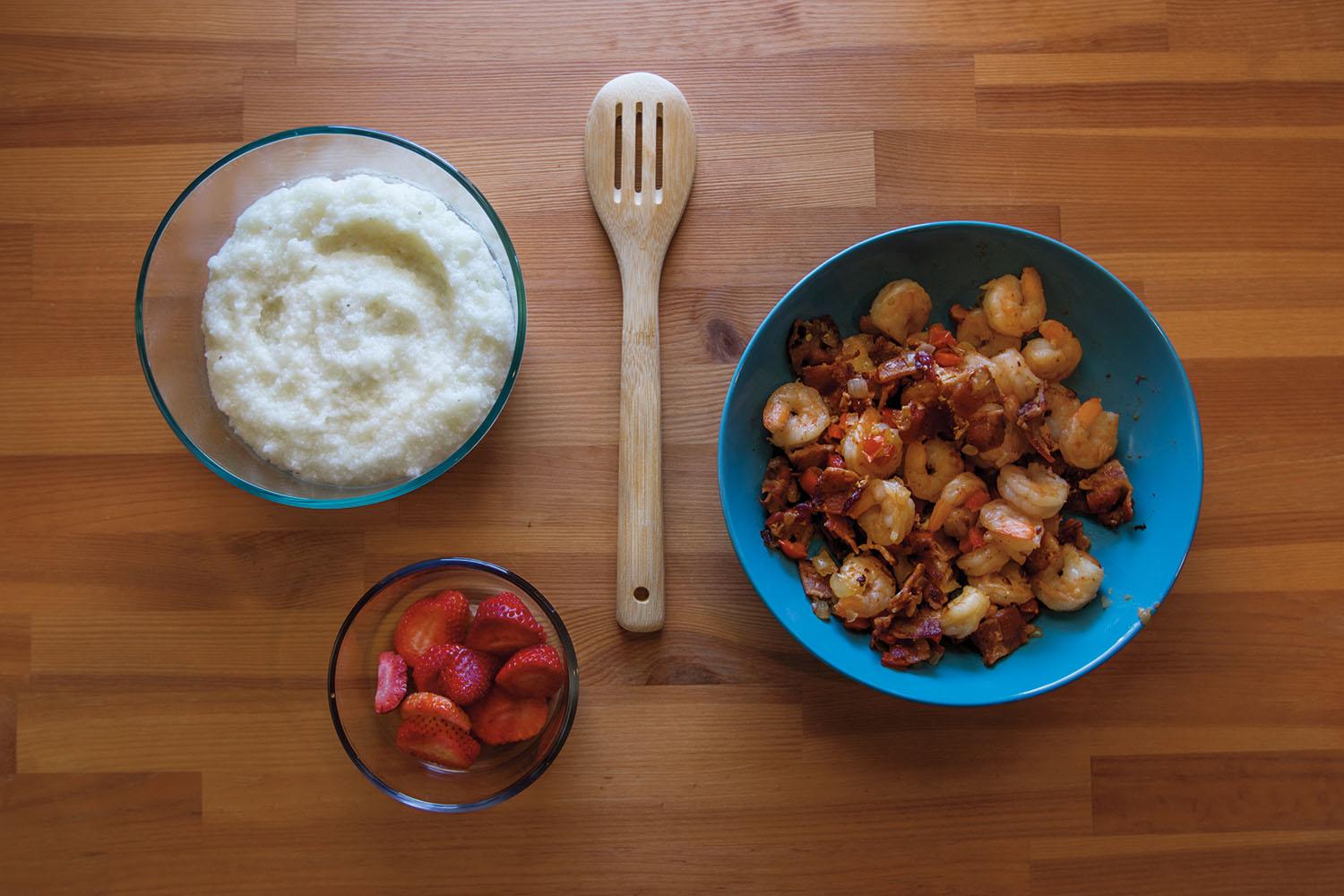 Recipe submitted by Helen Gibson
 INGREDIENTS
4 Servings grits
6-8 Strips bacon
1 Small onion, diced
1 Small red or green pepper, diced
1 Pound shrimp, peeled and deveined
2-3 Tablespoons white wine
1 Cup heavy cream
1 Dash salt
1 Dash ground black pepper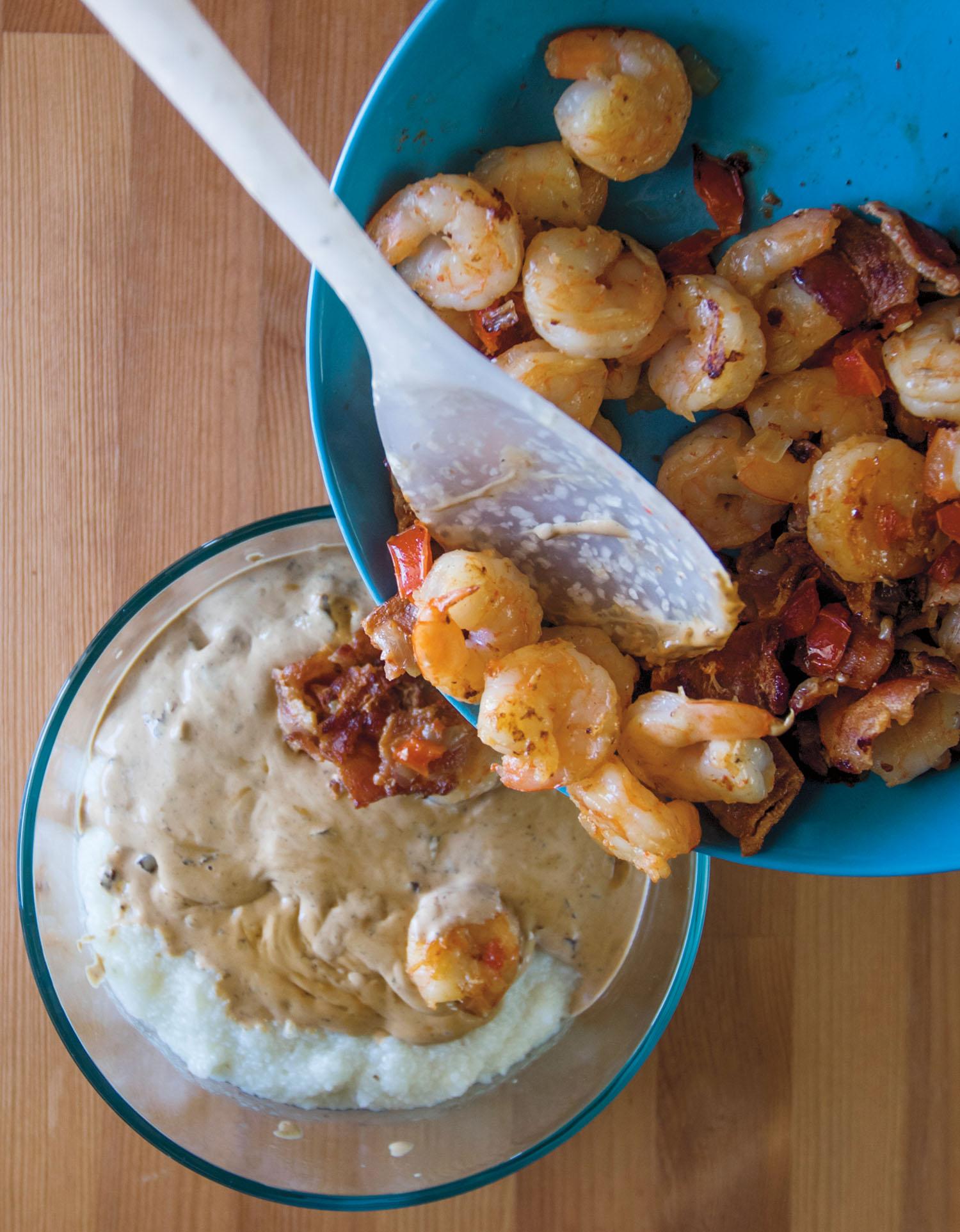 DIRECTIONS
1. Cook grits by following package directions for 4 servings of grits
2. In a large frying pan over medium-high heat, fry 6-8 strips of bacon. Remove and dice bacon. Drain most of the fat from the pan.
3. In the same pan, saute the diced onion and red or green pepper. Continue sauteing until onion is translucent, about 5 minutes.
4. Add shrimp to the pan, and add bacon back into pan. Cook until shrimp is pink, about 5 minutes. Transfer the meat and vegetables from the pan to a bowl.
5. Scraping with a spoon or spatula, deglaze pan with 2-3 tablespoons of wine.
6. Slowly add 1 cup of heavy cream and reduce heat. Season with salt and ground black pepper.
7. Divide grits among serving plates. Divide shrimp mix. Top with cream sauce.