Editor's note: A previous, printed version of this story incorrectly stated that fall 2018 enrollment data showed the student-to-counselor ratio at WKU is 2,780 to 1. The story has since been corrected to reflect student enrollment data from the National Center for Education Statistics and staffing data from individual schools, which reflects that the student-t0-counselor ratio is 3,243 to 1. The Talisman regrets the error. 
College students' mental health is a "growing concern,"  according to a 2013 survey conducted by the American Psychological Association of college counseling center directors. WKU's own Counseling Center is located on the fourth floor of Potter Hall among the cluster of administrative offices that occupy several buildings atop the Hill. It serves as a key resource for WKU students but faces some obstacles in its mission and limitations in its resources.
During the 2018-19 school year, 820 clients received counseling from the Counseling Center, according to statistics provided by the Counseling Center to the Talisman, and even more students have interacted with the Counseling Center through its outreach programs. According to its website, the Counseling Center offers outreach programs on various topics, such as stress management and LGBTQ+ issues to specific programming regarding mental health disorders such as major depression and generalized anxiety.
Once people began to see mental health as important in the same way physical health is, WKU psychology professor Ronda Talley said "there was a movement to put mental health clinics in schools."
Talley worked as a school psychologist at Jefferson County Public Schools for two decades and has taught counseling courses at WKU and Spalding University.
The WKU Counseling Center outlines its mission statement on its website: "The WKU Counseling Center is committed to promoting the academic mission of the university by providing a variety of psychological services to students that will augment recruitment, retention and graduation."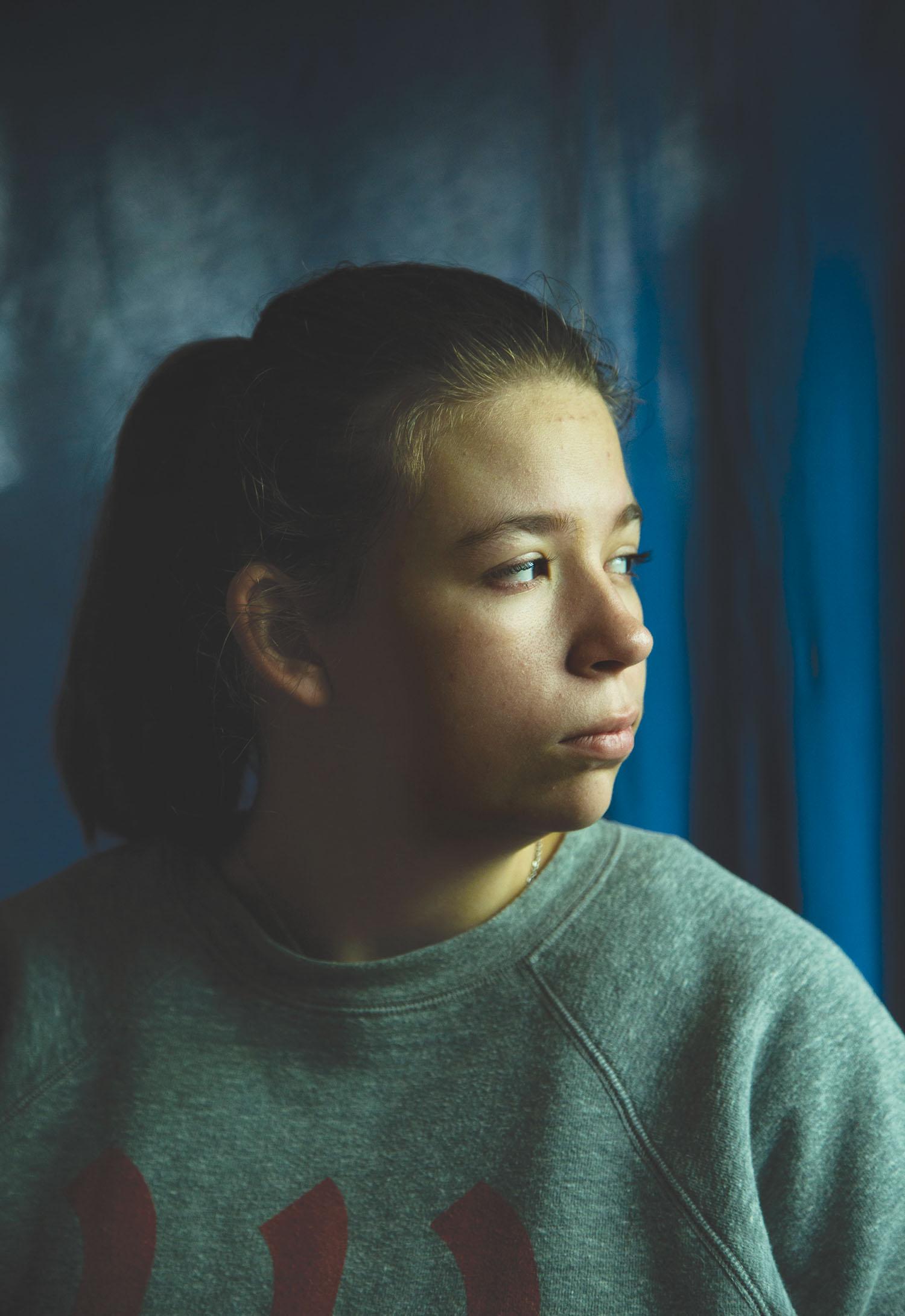 When it comes to the qualities that produce a good university counseling program, Talley outlined four key elements: student and faculty awareness of the services, easy access to the services, having a variety of services available and the services being free of charge to students. Timing is one aspect of providing easy access, she said.
"There need to be times available that fit  with students' schedules," she said.
One factor that can affect scheduling is the number of counselors available. WKU currently has five staff members available to students for counseling, along with two interns, according to the Counseling Center's Associate Director Karl Laves. Counselors are assigned to a student based on the student's schedule and the availability of counselors. According to Fall 2018 enrollment data, WKU ranks second-to-last among seven major public universities in Kentucky in terms of the ratio of students to counselors in the universities' counseling centers.
WKU's student-to-counselor ratio is 3,243 to 1, nearly twice the ratio recommended by the International Association of Counseling Services. None of the seven major public universities in Kentucky fall within the IACS' recommended range, which is between 1,000 and 1,500 students per counselor.
Laves said that wait times increase as the semester progresses.
"It's a moving target," Laves said. "The first four weeks of this semester, your wait time was basically one day … as the semester goes on and we take in more and more clients, it gets pushed out."
He said that wait times after the midpoint of the semester are usually about two weeks, while emergency services are always provided same-day.
Louisville junior Alex Boyd first went to the Counseling Center in late April upon the recommendation of a friend who had been there before. Boyd sees his counselor every two weeks while he is at school.
"I had a falling out with somebody close to me," he said.
That drove him to seek counseling through the center.
"I'd never been in any kind of counseling or therapy," Boyd said. "I just went in looking to see if I could get any sort of information, connecting dots that maybe I wasn't making myself."
Boyd described the counseling process as a kind of "mental checkup," where he and his counselor discuss how he's doing at that particular moment and build off things discussed in previous sessions.
"At the end, we try and set a goal, like a practice or how to think about something," he said.
Boyd assessed his experience with the Counseling Center as largely positive.
"I feel like I've definitely got what I wanted out of it so far," he said.
He said his appointments have been easy to fit into his schedule, and described his counselor as "very responsive, considerate and helpful."
"The biggest thing is finding the right fit of which counselor you're talking to," he said. "One person isn't for everybody. I know a few people who have seen the same counselor I see and didn't have the same positive experience. They ended up finding someone more suited to them."
Nolensville, Tennessee, junior Abby Baker first went to the counseling center during her first semester on campus and had appointments two to three times a month over the course of three months. She then decided to stop seeing her counselor on campus and find a private-practice therapist, she said.
She said at the beginning she was looking to talk through some of the anxiety and homesickness she was still struggling with.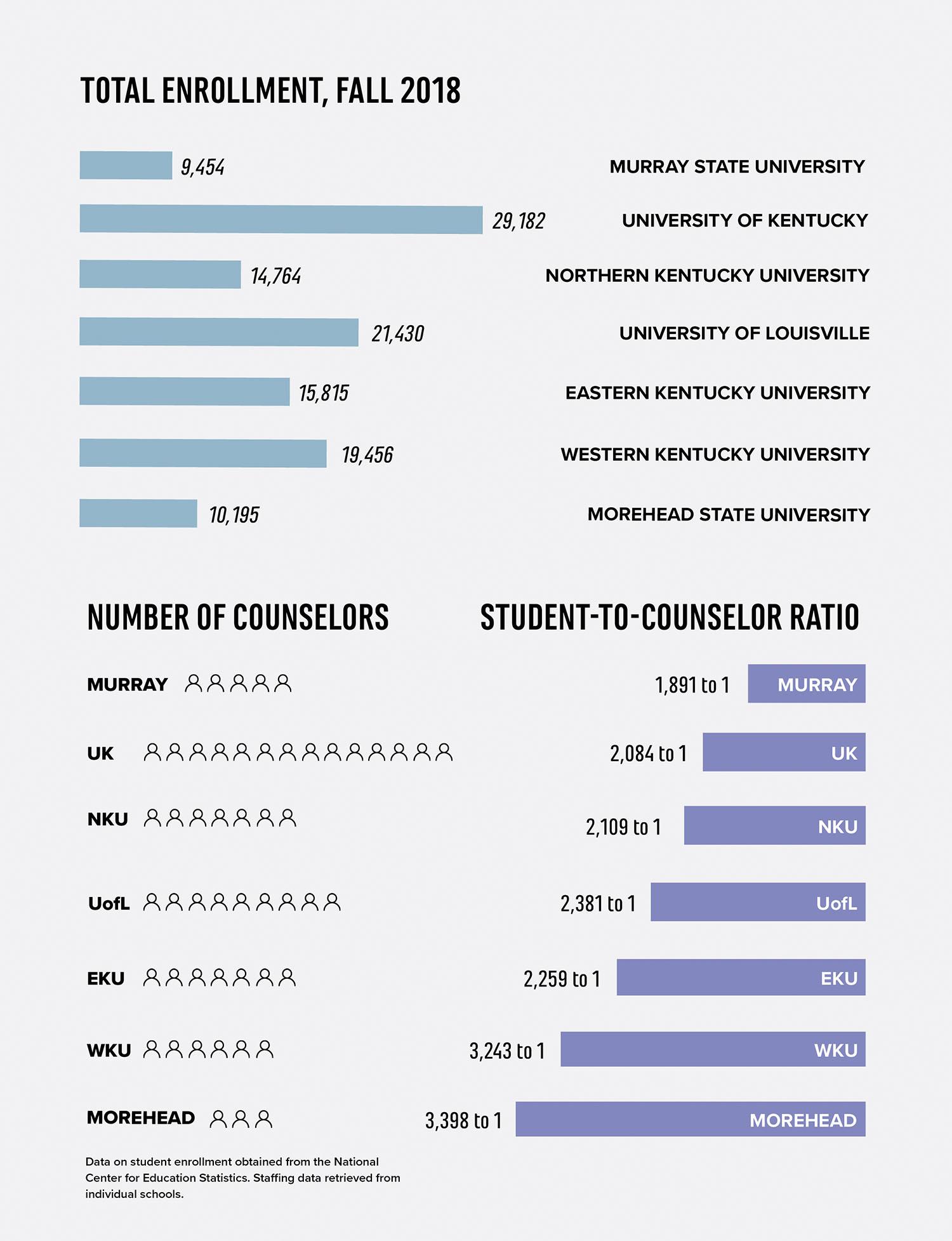 Baker had also been diagnosed with obsessive-compulsive disorder before she enrolled at WKU. She said OCD can manifest itself in many different ways, but for her it takes the form of "a lot of intrusive thoughts."
At the Counseling Center, Baker first encountered problems with scheduling.
"My appointments ended up being at random times, either right before or right after my classes," she said. "It was hard to figure out when I could go and see someone who I'd already been talking to."
Baker said she stopped going to the Counseling Center after three months because her OCD worsened.
"My intrusive thoughts got harder to handle," she said.
She said she needed cognitive behavioral therapy. She had begun the therapy with her counselor, but she needed to go consistently.
"I decided to find someone outside of school," Baker said.
Cognitive behavioral therapy is a type of talk therapy during which the patient works with a therapist over several sessions to address problematic thoughts and behaviors, according to the Mayo Clinic.
Baker said the Counseling Center was able to help her in some ways.
"My therapist was super sweet and very helpful for general things," she said.
However, she said she believes her specific needs exceeded what the Counseling Center was able to provide.
"I needed fairly intensive therapy, and I don't think that's something they're equipped to give," she said. "They're so overcrowded and so busy."
Most students attend five sessions or fewer before they stop going to the Counseling Center, according to statistics provided by Laves. Nevertheless, Laves said there is no limit to the number of times a student can see a counselor at the center.
"We're not trying to get rid of anybody," he said, "But we're always keeping an eye on how quickly we can help a student get back in the game."
In terms of the Counseling Center's limitations, Laves said there are some circumstances in which students would be better served elsewhere.
"I think where we are probably more equipped are issues that don't really have a diagnostic label," he said.
Laves said that the Counseling Center largely deals with issues of identity, career and relationships.
Laves said the Counseling Center is set up to see as many students that need to be seen.
"The faster we stop meeting, the faster I can move on to somebody else," he said. "It's kind of a balancing act."