Silver chains glinted under fluorescent lights, clacking alongside chunky heels to create a song of metal and wood. Sharp, inky eyeliner saturated blue eyes, and a rainbow pattern screamed with color, swirling from its cloth. Outfits can have the power to communicate feeling and declare self.
Originating in the 1910s and '20s, the surrealist movement was a mode of expression that sought to "release the unbridled imagination of the subconscious," according to the Met Museum. While some may express their imagination with art or music, some WKU students channel surrealism with their outfits.
Seth Howard, a fashion merchandising professor at WKU, has over 15 years of experience in the New York fashion industry. Howard said that in recent years, the internet has changed the way people view fashion.
In the past, a few catalog trends dominated the fashion scene for a certain period of time, such as a specific color, article of clothing or accessory – for example, in the '90s, baggy shirts, slip dresses and sportswear were prominent styles, according to MasterClass.
Now, the internet has created space for a more diverse and extensive variety of trends, Howard said.
"It has given a platform and an opportunity for a lot more trends to coexist at one time," he said.
Howard said that while these industry trends still exist, the internet has enabled people to draw inspiration from them and experiment with them to make them more individualized, rather than being confined to them.
"What I see mostly are people kind of using those more, like, large industry trends as a starting point," Howard said. "And then they find ways to kind of personalize the trend and represent it in a way that works for them and their personal style."
Lexington senior Daishyera Garner, a fashion merchandising major, echoed this sentiment. Garner said being raised in a digital age allowed Generation Z to transform the modern fashion industry.
"We really made a mold of not conforming to what, like, society brought to us, which was catalog fashion, which was, like, a societal standard of what it means to be in fashion," Garner said. "The internet really shifted that."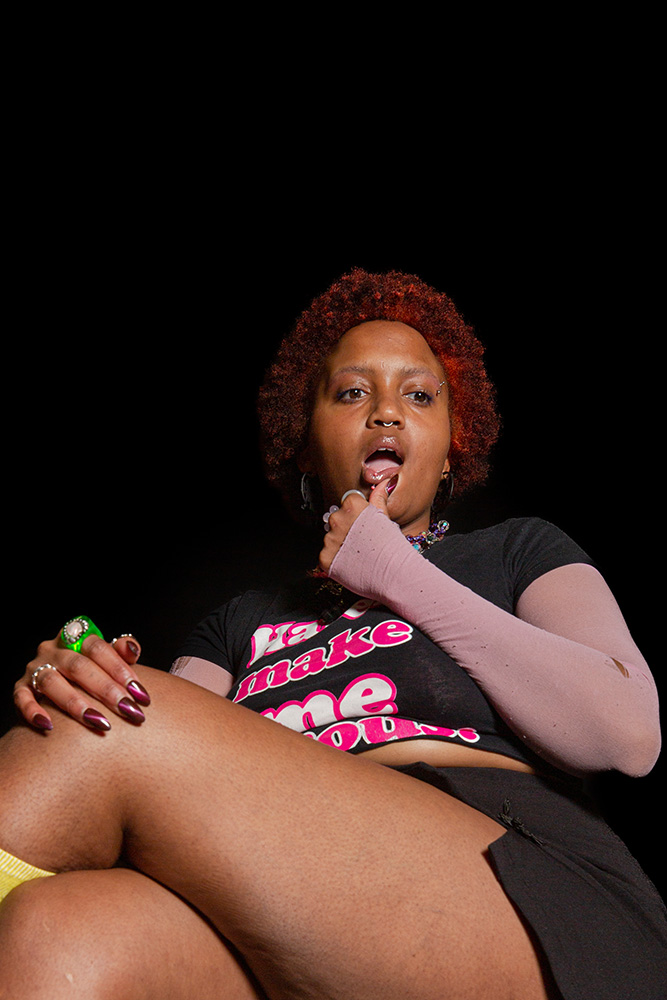 Garner's outfits often consist of clashing patterns, pops of color, an abundance of accessories and personalized touches such as cutting clothes up with scissors or adding pins. Garner said the inspiration for her style is often drawn from the internet.
"Through a Pinterest photo, through a TikTok, through a color, through a song, like, the inspiration for an outfit can come from quite frankly anywhere," she said.
Garner said that fashion serves as a means of authentic expression.
"It's one of the most organic ways I can showcase my personality, my attitude, how I'm feeling and then, like, my favorite things," she said.
Garner said this means of expression is one that is open to everyone.
"Everybody can be a fashion guru," Garner said. "That's what makes it the most exciting; it's very multifaceted. There's not rules to fashion."
Howard said that the internet not only allows people to draw inspiration from different trends, but from cultures across the world as well.
"People can easily see an image of, you know, a remote African tribe and love the textiles that they wear and then find either ways to acquire those textiles or to recreate something similar and incorporate that into their own way of dressing," Howard said. "So you have a lot of cultural sharing."
Drawing her style inspiration from Japanese Harajuku fashion, Mayfield junior Natalie Heath's style is one example of cultural sharing. Harajuku fashion originated in Japan in the 1980s and mixed traditional Japanese dress with Western styles. The style was a movement "against strict societal rules and the pressure to fit the norm," and ranged from punchy, rainbow outfits adorned with accessories to all-black gothic outfits, according to Rebel's Market, a lifestyle, culture and fashion magazine.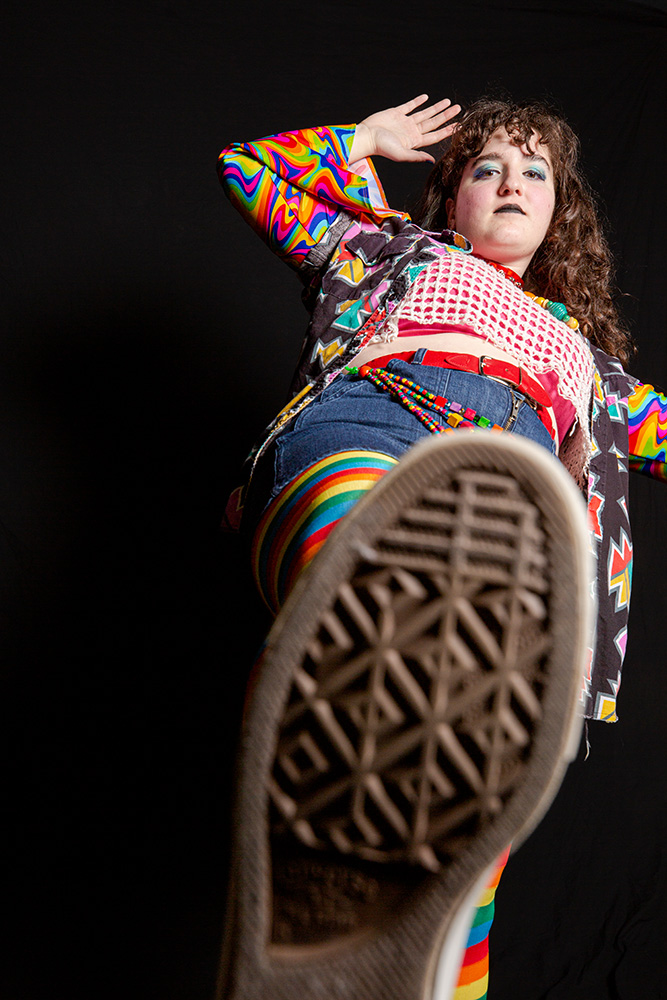 Heath's fashion style embodies many of these characteristics. She said her day-to-day outfits often feature multiple layers, bright colors and varying patterns.
"I'm aware that it's weird, and I kind of like embracing that," Heath said.
Heath said that her interest in fashion is a recent one. She said that moving away from her hometown and starting college allowed her to express herself more freely through her clothing.
"I think that there's a million different types of fashion, and some people will try to define style as this one way or the other," Heath said. "I think it's just whatever it means to you."
Franklin, Tennessee, sophomore Megan Strei also takes her fashion inspiration from other cultures. Often sporting pastels like baby pink and blue, Strei said she is inspired by Japanese and Korean street fashion.
Strei said that her soft and colorful sense of style is not only an outward expression of her personality but also a means of reaching out to others and expressing that she is someone they can trust.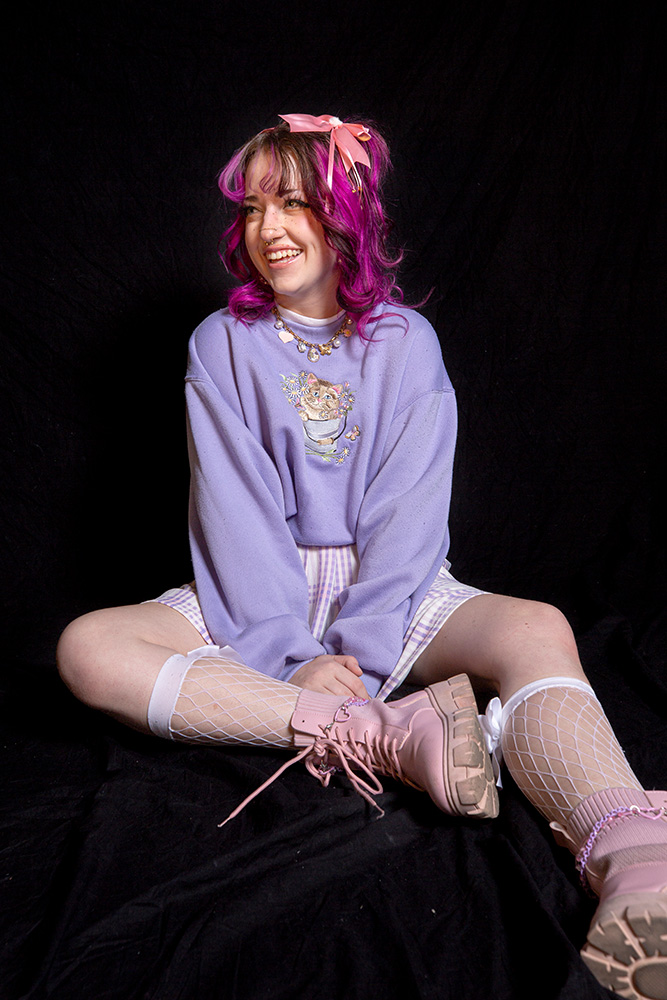 "I feel like I'm a bubbly person," Strei said. "I feel like I'm approachable in that kind of way where it's like, if you need to go to somebody, like, I will be that person. Like, if you see me in a crowd, you can go up to me."
Strei said that she hopes her style can encourage others to express themselves through their clothes, even those who may judge or ridicule her for her outfits.
"You can go ahead and stare and like, maybe it will bring them some sort of sense of like, 'I want to dress like that, too' or, like, 'I'm a little bit inspired by it,'" Strei said.
Strei encourages students to step out of their comfort zone when it comes to their fashion sense, even if it may be considered strange or unconventional."I want people to not be afraid of getting looked at and being scared to dress differently," Strei said. "Even if it's for one class. Like, you have to get up in the morning; you might as well, like, make a day out of it and make it fun."