International students arrive in America with their own goals and their own lives, and it is up to the individual in how they want to traverse this new cultural landscape. They bring their world into a new, often unfamiliar world, and this can make it difficult for them to find their footing and refine their identity.
Some choose to keep their culture and customs. Some weave these two cultures together. Some will pick and choose from both sides and create a new identity altogether. WKU had 594 international students in fall 2018, according to the 2018 quick facts compiled by WKU institutional research. These four students' stories explore their own unique journeys.
Eugene Higgs, The Bahamas
With a gleaming silver necklace, a gift from his mother, wrapped around his neck and Reggae music blasting through his earphones, Eugene Higgs made his way up and down the Hill. In the Bahamas, where Higgs grew up, it was expected that people his age would attend college abroad. He came to WKU in 2017 to study architectural science.
Higgs originally had a hard time adjusting to life in Bowling Green, he said. He didn't know anyone his freshman year but got assigned a Jamaican roommate whom he felt a connection with because they were both from the Caribbean. When Higgs arrived, there was one specific thing he said he would not do.
"I refuse to lose my accent at all costs!" he said. "Some people change their accents when they go to the states, so they can understand them better. I'm comfortable like this. I don't want to change just to make other people comfortable."
He has had to refrain from saying certain phrases in the Bahamian dialect of English and speak more slowly so others can understand him. Since he regularly sees his coworkers at his resident assistant position in Rodes-Harlin Hall, he speaks as he normally would.
"They're just used to it now," Higgs said. "They'll just know what I'm saying."
Growing up, many of the Bahamian families in Higgs's community would travel to the United States, if money allowed. They went to places on the southeast coast like Miami, which was only an hour away by plane. These trips were mostly to go shopping.
"Basically, that's the main goal — to shop, because it's cheaper here than in the Bahamas, even though we have the same currency," he said. "So we just shop until we can't shop anymore."
Higgs didn't experience a culture shock when moving to America because he had become familiar with the country through his family's vacations as well as all the times they came to drop his older siblings off at college. Between his five siblings, Higgs visited Michigan, North Dakota, South Dakota, Nebraska and Ohio.
"Coming to the states wasn't any type of different," he said. "We basically got that shock when we were young."
The differences he mostly observed as a child in America were the ways people would speak, driving on the right side of the road and the generally cheaper prices. This shock was subtle for Higgs who, at the time, was mostly just excited to get the video games he was denied back home.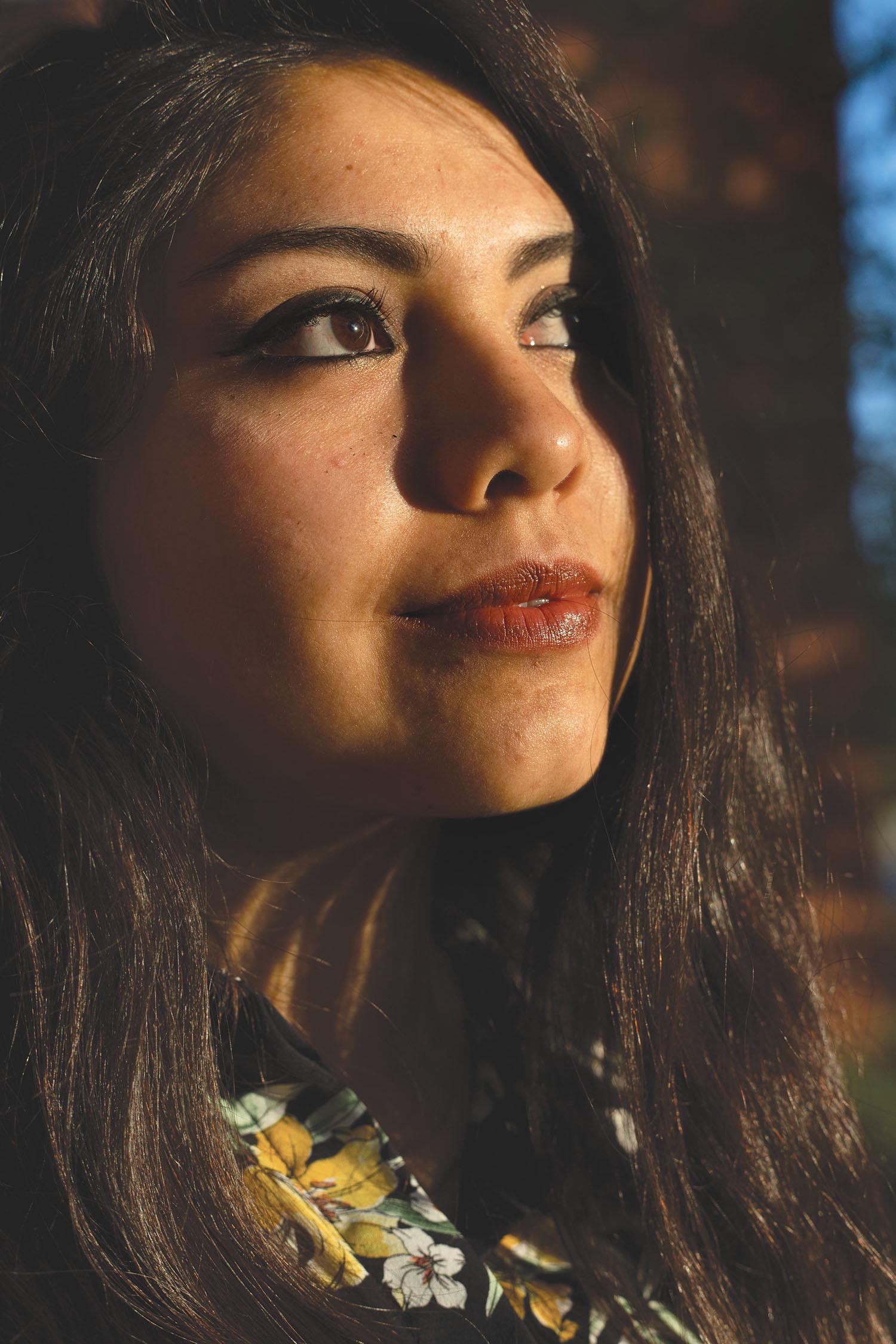 Gabriela Guadalupe Vargas Berroa, Peru
Gabriela Guadalupe Vargas Berroa sat with her hands clasped together. Around her neck was a silver necklace with a portrait of the Virgin of Guadalupe, which happens to be her mother's name. Like Ngo and Alshahri, Vargas Berroa is one of the International Student Diplomats. Since she came to America from Peru a little over a year and a half ago, Vargas Berroa said she is still adjusting to university life.
"We don't have this beautiful university," she said of WKU's greenery and abundant places for students to study and be comfortable. "I can walk at 1 a.m. or 3 a.m. through the campus and everything is going to be fine. If you do that in Peru, you have the possibility of not returning to your home."
Once, Vargas Berroa kissed a friend on the cheek as a polite way of greeting them, but her intentions were mistaken as romantic.
"I was like 'Oops! No, that's not what I want it to mean,'" she said, realizing she would have to adopt new boundaries.
The duality of being in a foreign country and pursuing higher education created a level of difficulty Vargas Berroa was not expecting. Her educational background came from Peru, and English was not her native language.
"For example, for my architectural class I didn't even know which was the name of a basic material you use in any house," she said. "In Spanish, it's 'tornillo,' and in here, it's 'nail.'"
But just as anything else, she said, "We adapt to the circumstances."
Vargas Berroa often finds herself missing her native country and her family, and she said she longs for words of encouragement from her mother and father, specifically on days when her schoolwork seems especially hard.
There is a phrase in Spanish, "Retroceder nunca, rendirse jamás," which means "Never go back, never give up."
"That's kind of the motivation that my mother always told me," she said. "You have already fought a lot for it. There's no point in giving up."
While combating the hardships, Vargas Berroa motivates herself by remembering her main goal – to get an education. She confides in other international students about her struggles and finds comfort in their shared experiences.
To soothe these feelings of homesickness, Vargas Berroa said she is passionate about Peruvian folk dance. Vargas Berroa has performed these dances in traditional clothes at Bowling Green's International Festival.
Sharing her music and dance made her feel like an "instrument" of social culture.
"Others can learn about my culture and learn to love it as the way I do when I share it," she said. "So I like that."
Xuan (Kate) Ngo, Vietnam
Xuan (Kate) Ngo's bright yellow shirt and blunt bangs framed her smile as she reflected on her past four years living in America. She is currently one of the International Student Diplomats at WKU. Although she has happily settled into her American lifestyle now, the process wasn't always easy.
She said she had to learn a lot of new things people did not do in Vietnam, like hugging or shaking hands. "I've had people just come up to me and hug me, and it's like, that's weird. I don't even hug my family. My mom and dad, we don't hug."
Cultural differences like these and a language barrier is what originally made adjusting to life in Bowling Green difficult for Ngo, but she found comfort in the kindness of people.
"I think people here, Americans, are very friendly," she said. "I felt really welcomed when I first came here — my teachers, friends, even WKU people. You can talk to anybody on the street. Even if you don't know them, you can talk to them."
As Ngo reflected on what originally made her feel welcomed into America, she mentioned a unique side of cultural assimilation in America.
"We have a diverse culture, so I don't feel like 'Oh, this is like a totally different culture. I have to learn something new,'" she said. "It's very diverse, so everybody is learning."
Ngo occasionally feels homesick for her native country, but since America is now her home, she said she finds herself becoming homesick for it as well.
"When I am there in Vietnam, I feel like I miss America," she said. "I miss being here with my friends. But then if I'm away from family, I miss my family. I wish everybody would be in the same place."
Though it seemed odd to her at first, Ngo said she finds herself adopting certain customs, like hugging, and then using them in Vietnam.
When Ngo first returned to Vietnam after living in the United States for a year, she saw her mother.
"And then I was so glad to see her, so I ran and hugged her," she said, laughing as she remembered her mother's confusion. "She didn't hug me back. She was like, 'What are you doing?'"
Ngo said even though she conformed to American life to a degree, she hasn't forgotten her native culture. She said she takes the best of each culture and combines them into something better.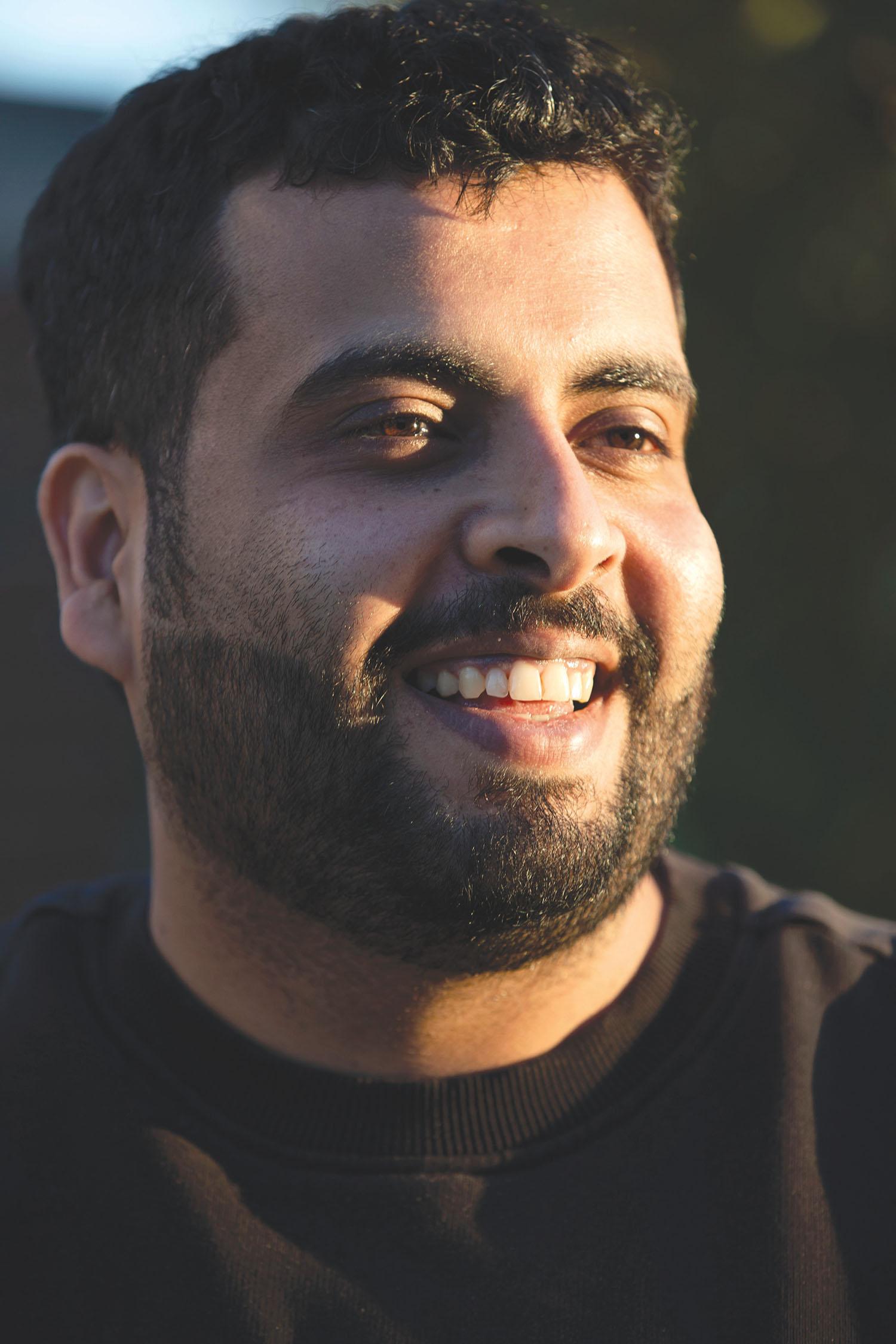 Abdullah Alshahri, Oman
On March 10, 2013, Abdullah Alshahri landed in Atlanta all the way from Oman. During his 15-hour flight, he was bored and nervous as he imagined what his new life in America would be like. A representative from the University of Kentucky, where Alshahri and seven of his Omani peers would be attending, came to take the students to their hotel for the night. As they drove to their hotel, Alshahri Alshahri was shocked by what he saw.
"It was, like, shock when I see from the window — there is nothing," he said. "There is no high building and what we see in the TV."
In 2015, Alshahri and his group transferred to WKU due to the difficulty of the English as a Second Language international program at UK, where he thought the classes were much more difficult. This was not too big of a disappointment to Alshahri, who said he preferred the smaller city of Bowling Green to Lexington. Alshahri is currently one of the International Student Diplomats.
"It's, like, nice city for student," he said. "It's quiet and to study and focus on your classes."
One of the ways Alshahri stays in touch with his country is by watching Omani YouTube videos from his hometown.
Alshahri watches the vloggers go to a factory and observe the production of Omani sweets, a favorite of his. He is able to see the vibrant green valleys, stunning waterfalls and high mountains of his hometown. When he is there, he said he would hike and have cookouts with his friends and brothers, a much different scene than what his time in Bowling Green looks like. When he is not studying hard, Alshahri likes to grab coffee with friends at Starbucks or watch action movies. He finds that watching movies helps him improve his English.
"It's good for me if I watch English movies to improve my language," he said. "And see new sentence or new word."
Since his arrival, Alshahri has seen much of the United States. He and his friends like to travel the country whenever they get the chance. They've traveled to Washington, Florida, Colorado, Indiana, Illinois and New York. Though he got to see the big buildings he once anticipated, Alshahri was not impressed.
"I hate the city, like New York," he said. "It's busy and crazy. I think Kentucky is better than New York."
Alshahri has been in America for six years, but he said he doesn't feel like he's changed much. He has stuck to his roots, never feeling pressure to assimilate.
"I came from different culture, but I respect people," he said. "I respect what you do here."
There is one way Alshahri has changed since his arrival. There was one thing that first surprised him when he first moved to America: the waiting lines.
He said in Oman, people have to be more assertive and cut each other to get things done quicker. It was difficult for him to wait in line for the first time.
Staying in line has since become a habit for Alshahri, and he even found himself doing it when he went back to Oman.