Owensboro sophomore Kelsey King takes her bunny Lily Jane with her practically everywhere she goes. She said she is even known on campus by some as "bunny girl" because of how often she is spotted carrying her hoppy companion around in her pet taxi. 
"She has saved my life for sure," King said.
Lily Jane is one of an estimated 70 to 80 emotional support animals registered on WKU's campus, said Daniel Rosner, assistant director for student behavior and conduct. 
King said Lily Jane has particularly helped her with her PTSD, anxiety and depression.
"She can interrupt panic attacks," King said. "She'll run around my feet, crawl up my body onto my shoulders and lick my face until I'm calm. She's very intuitive."
King said Lily Jane also wakes her up from the nightmares she has because rabbits are crepuscular, meaning they are most active during dawn and dusk, which is when King's nightmares are the worst. 
Lily Jane has become just as dependent on King as King is on Lily Jane. 
"She loves to be swaddled," King said. "People will ask me if I'm pregnant and I'm like, 'No, it's a bunny.'"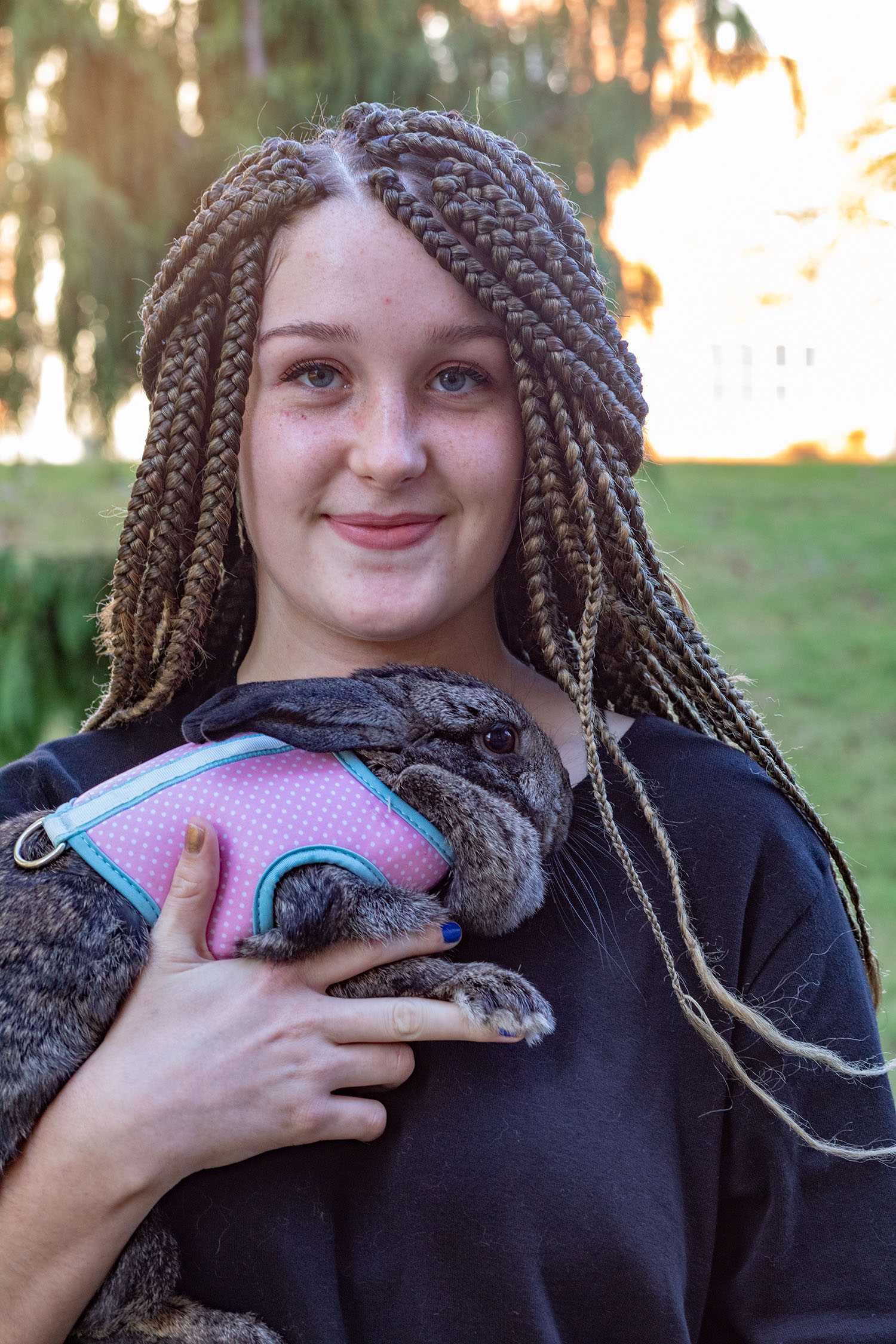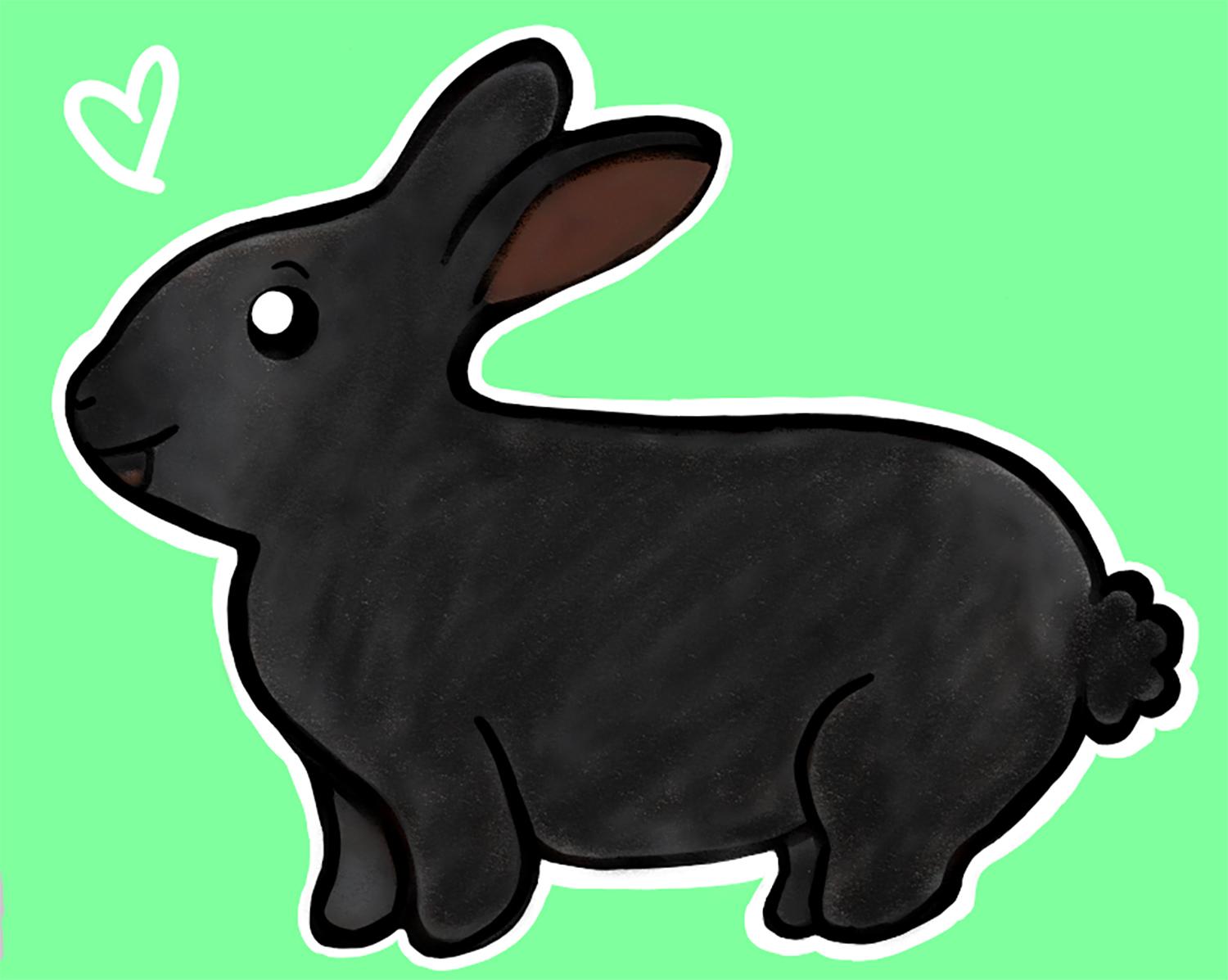 Lily Jane forces King to get up and take care of her even though King has days where she doesn't feel like doing anything, she said. 
King may be known as "bunny girl" around campus due to her pet being less common as an emotional support animal, but there are a wide variety of emotional support animals at WKU. 
Rosner said there are no limitations on breeds or species allowed as emotional support animals.
Louisville sophomore Kate Parson said she registered her guinea pig Tyrion as an emotional support animal on campus in spring 2019.
Parson said she decided to get an emotional support animal because she has always struggled with anxiety and missed the comfort of an animal she was used to from growing up with a lot of animals. 
"Whenever I feel anxious or overwhelmed, I can just hold him, and something about it is very grounding," she said. 
She said he is not a very high maintenance animal, and this makes it easier for her to take care of him while being at school.
Like King, Parson also finds comfort in having something to take care of. 
"Having responsibility for something keeps me more focused," Parson said.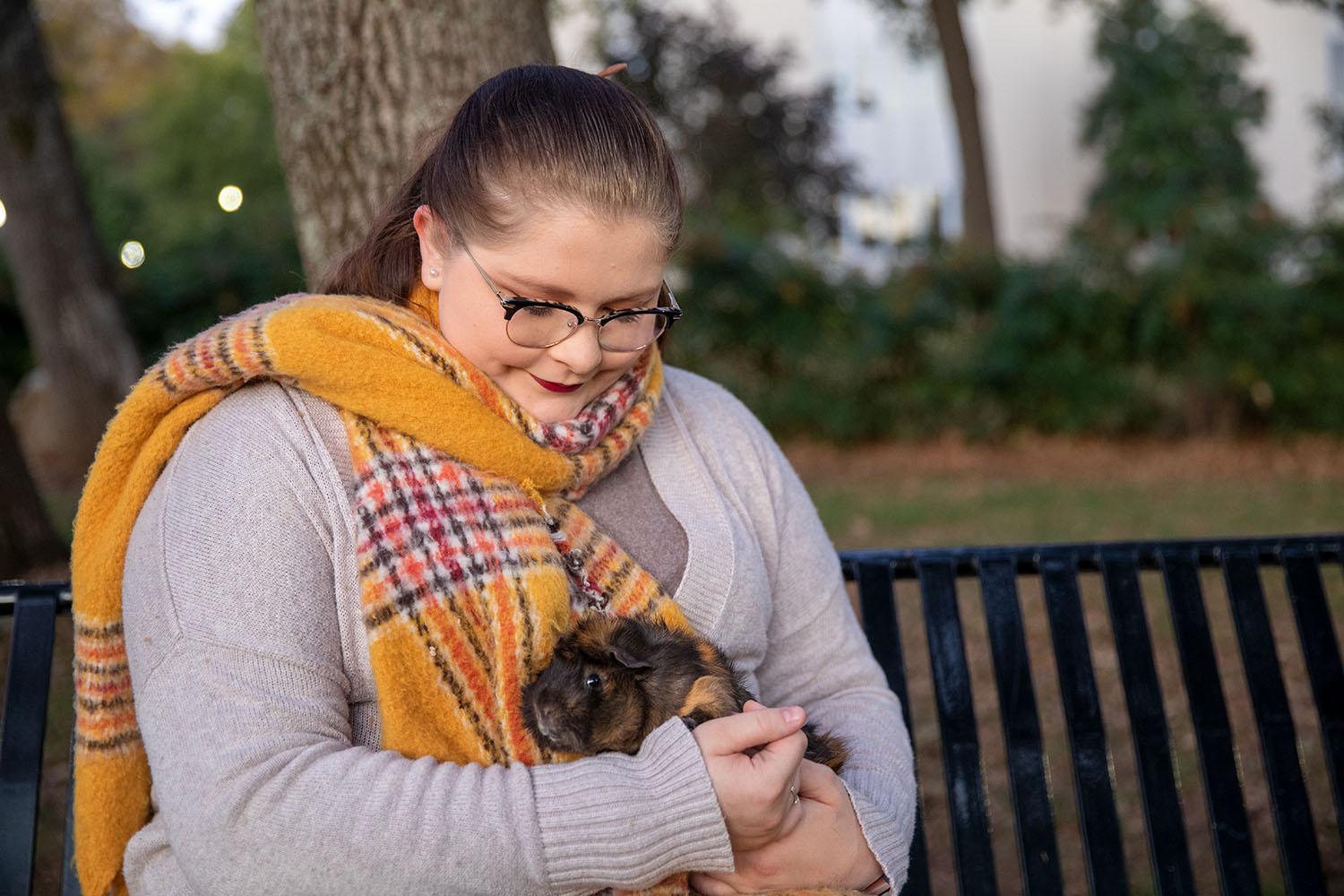 Senior Administrative Resident Assistant and Springfield, Tennessee, native and senior Keonte Henry's pug and chihuahua mix, Cherish, requires more effort than a bunny or guinea pig, but Henry said she's worth it. 
"There are times where I don't have the time to give her the attention I would like to, but other than those few times, it's great," Henry said.    
Henry said Cherish was born in her room at home nine years ago. 
"It's way better with her here because I have a piece of home here with me," she said. 
Cherish forces Henry to get out of her room in order to go on walks and Henry said she meets a lot of people because of her. 
"I've definitely gotten more people to talk to me because they see her and go 'Oh my gosh, dog,'" Henry said.
Henry said she believes some people may want an emotional support animal because it can seem like an easy way to get their pets on campus, but she thinks the benefits of an emotional support animal for people who do need one outweigh the people who may take advantage of the system.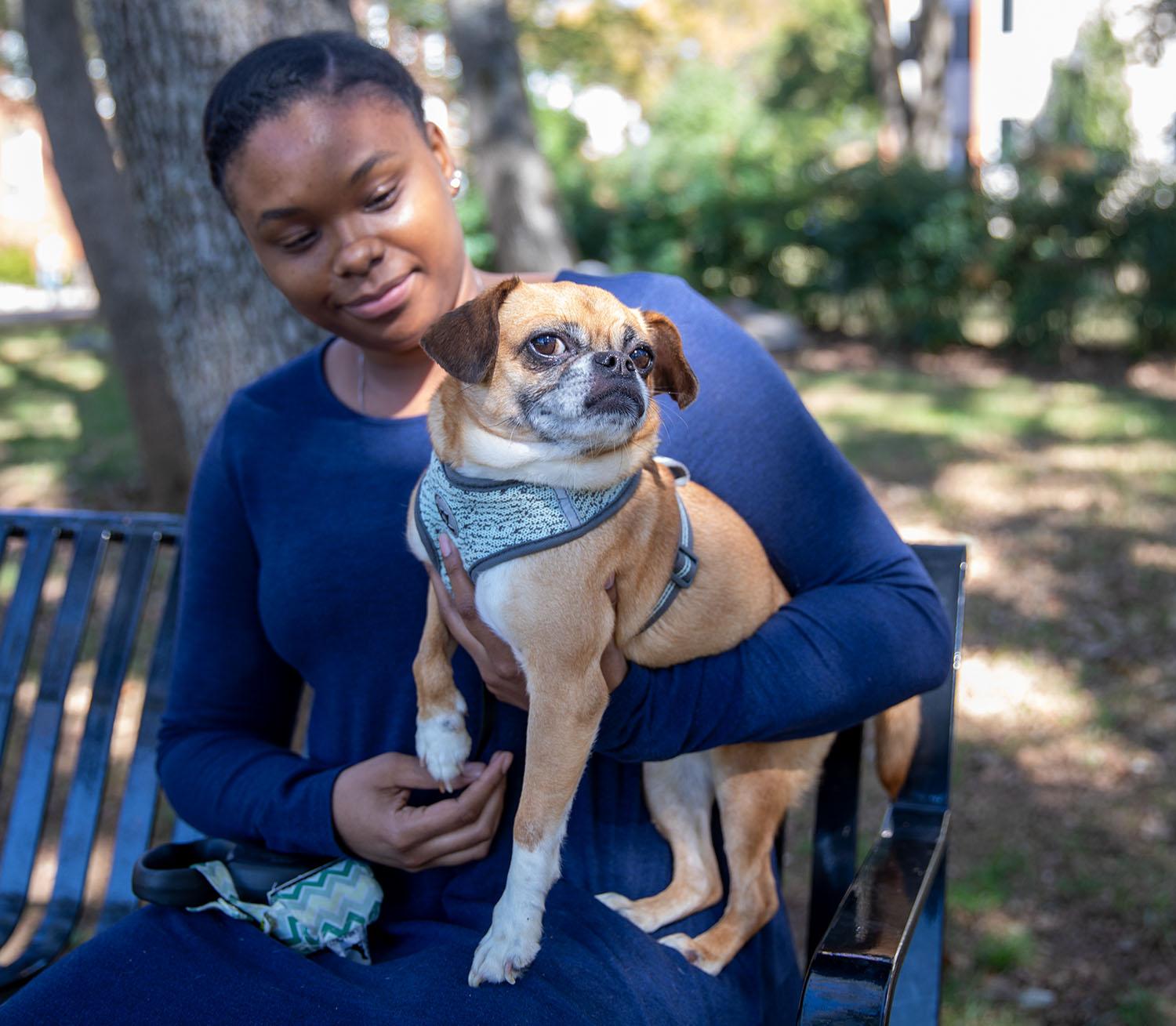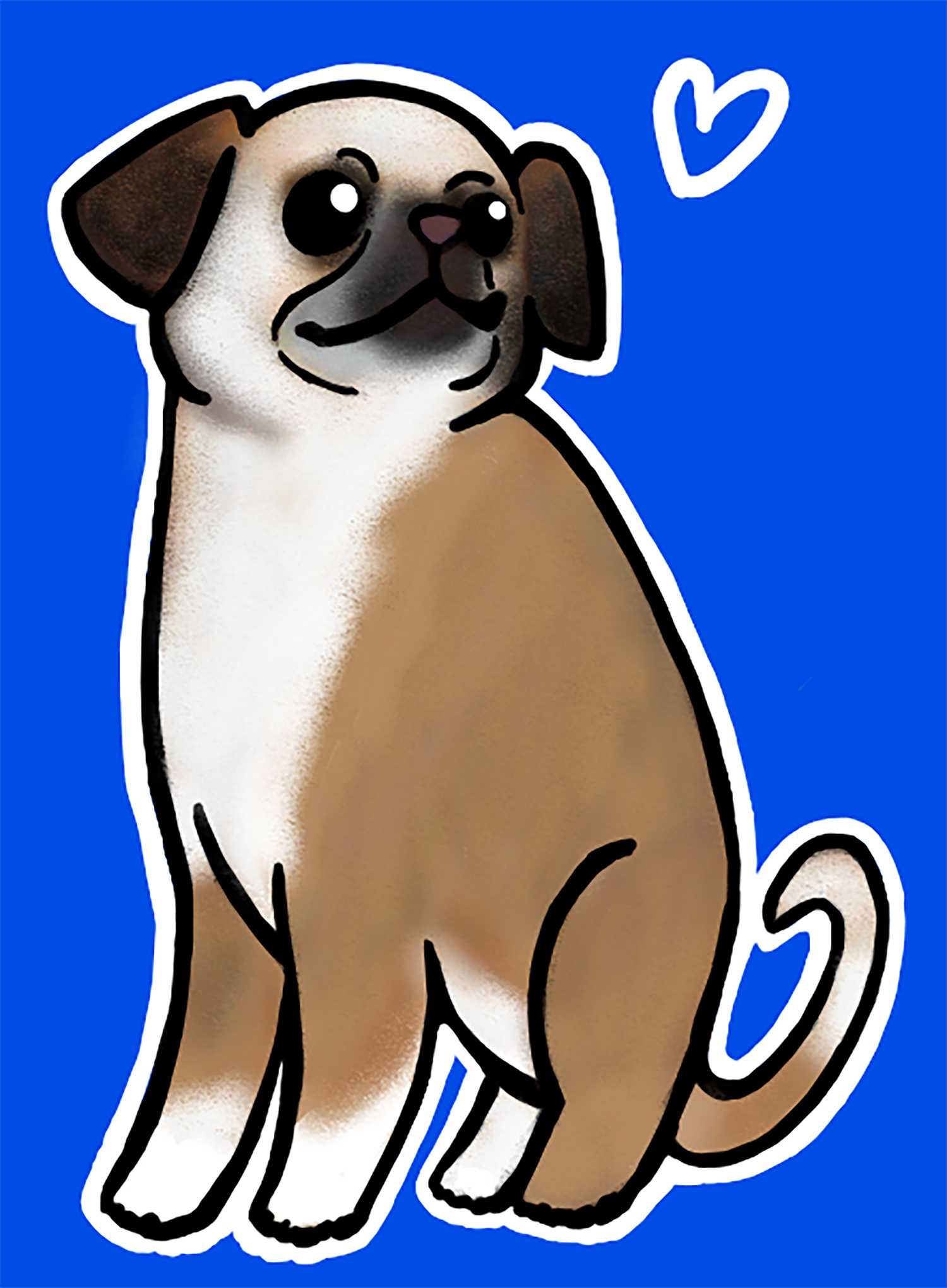 Rosner said that the benefits of registering an ESA on campus are covered by the Fair Housing Act, whereas a service animal is covered under the American's with Disabilities Act. 
"Whereas a service animal is allowed to go wherever the owner goes, say a restaurant or to class, ESA's are more narrowly covered for housing purposes," Rosner said. 
Rosner said the process for acquiring an emotional support animal on campus begins with students registering through the Student Accessibility Resource Center in Downing Student Union. From there, Rosner said students are recommended to the housing offices to complete a series of paperwork. 
Then roommates are notified by housing that there will be an emotional support animal in the room Rosner said. 
He said he estimates 50-60% of students with emotional support animals do not have a roommate. 
"We are here to help students," Rosner said. "We want to provide as few barriers as we can because we want them to get the help they need."
Henry said she believes emotional support animals are great options for students who may need them. 
"She was born in my room," Henry said about her dog. "She's been around me her entire life. At this point, she needs me just as much as I need her."