Each year, WKU dance students take the stage for The Dance Project, a series of shows that highlight choreography and performance from students and alumni. To be part of the show, dance students must go through a series of faculty adjudications. Then, once selected, they choreograph their own pieces to be performed.
This year, four completely student-led performances were held from Friday, Feb. 9 to Sunday, Feb. 11 in the Gordon Wilson Hall Lab Theater. Here are some of our favorite moments from the shows.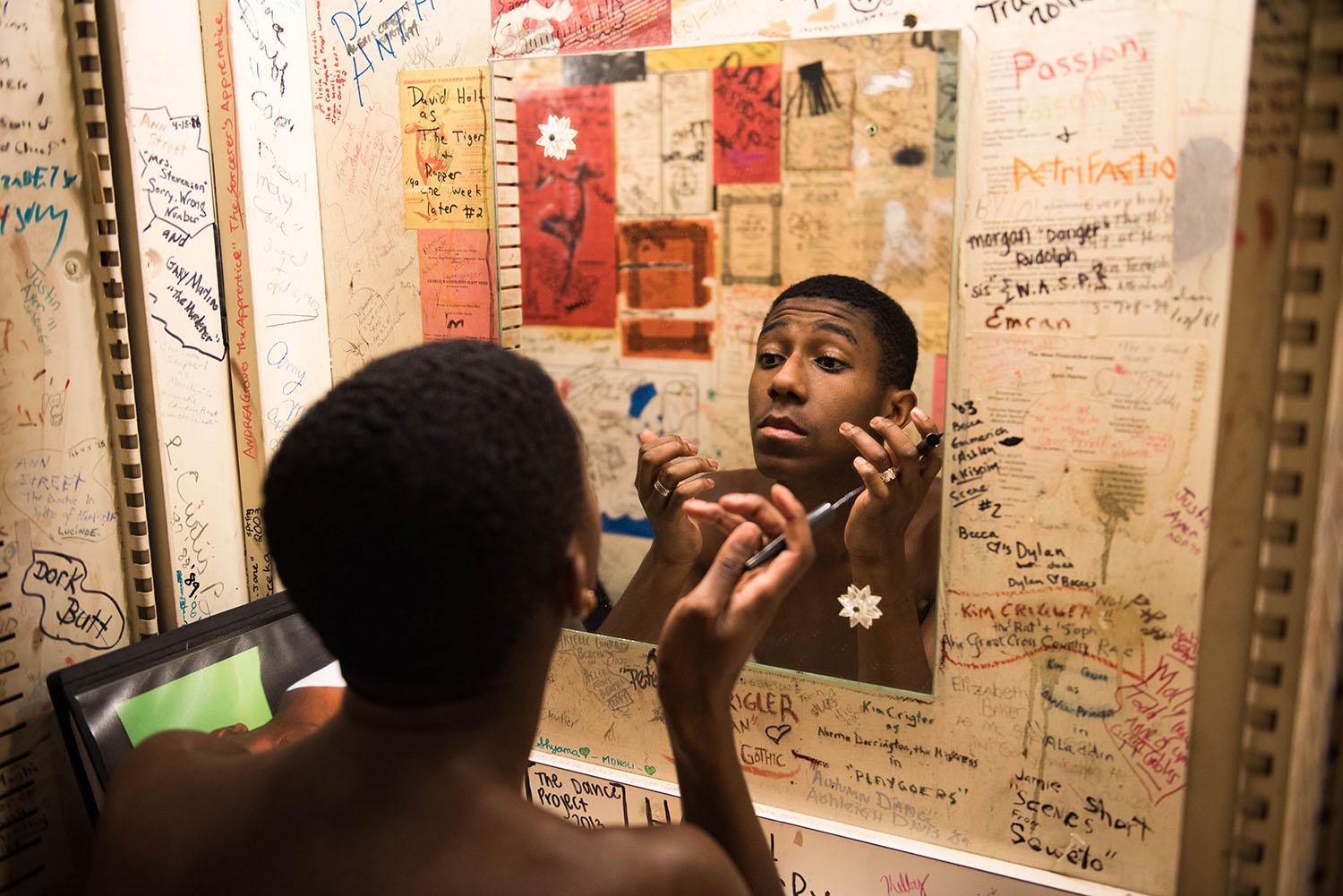 Hunter Mayfield, a junior from Louisville, gets ready backstage before the first dance performance. Mayfield took part in the opening dance in the show, which was a group dance he and other dance students choreographed.