Picture this: you just rolled out of bed about to get mentally and physically prepared for the day ahead. You're clean and ready to go until a thought crosses your mind — you're tired of looking like a bum every day of the week. We have all been there, and if you give your outfits a bit of extra thought, you can immediately step up your fashion sense and confidence.
Almost every store you could possibly think of has three different sections of clothing: women's, men's and children's. However, you can break out of the sections you're expected to shop in. It doesn't matter if you are a man wearing a shirt from the women's section or vice versa. Gender is only assigned to a garment by the wearer, not by labels. That is where androgyny comes into play.
Androgyny is, according to the Merriam-Webster Dictionary, neither specifically feminine nor masculine. Androgynous clothing has become increasingly popular in both the high fashion and fast fashion industries. Shoe brands such as Converse and Vans have started labeling their shoes as unisex and providing the correct sizes for men's and women's shoes. Androgyny is becoming increasingly popular within pop culture, and here are some quick and easy gender-neutral pieces that can elevate your everyday look.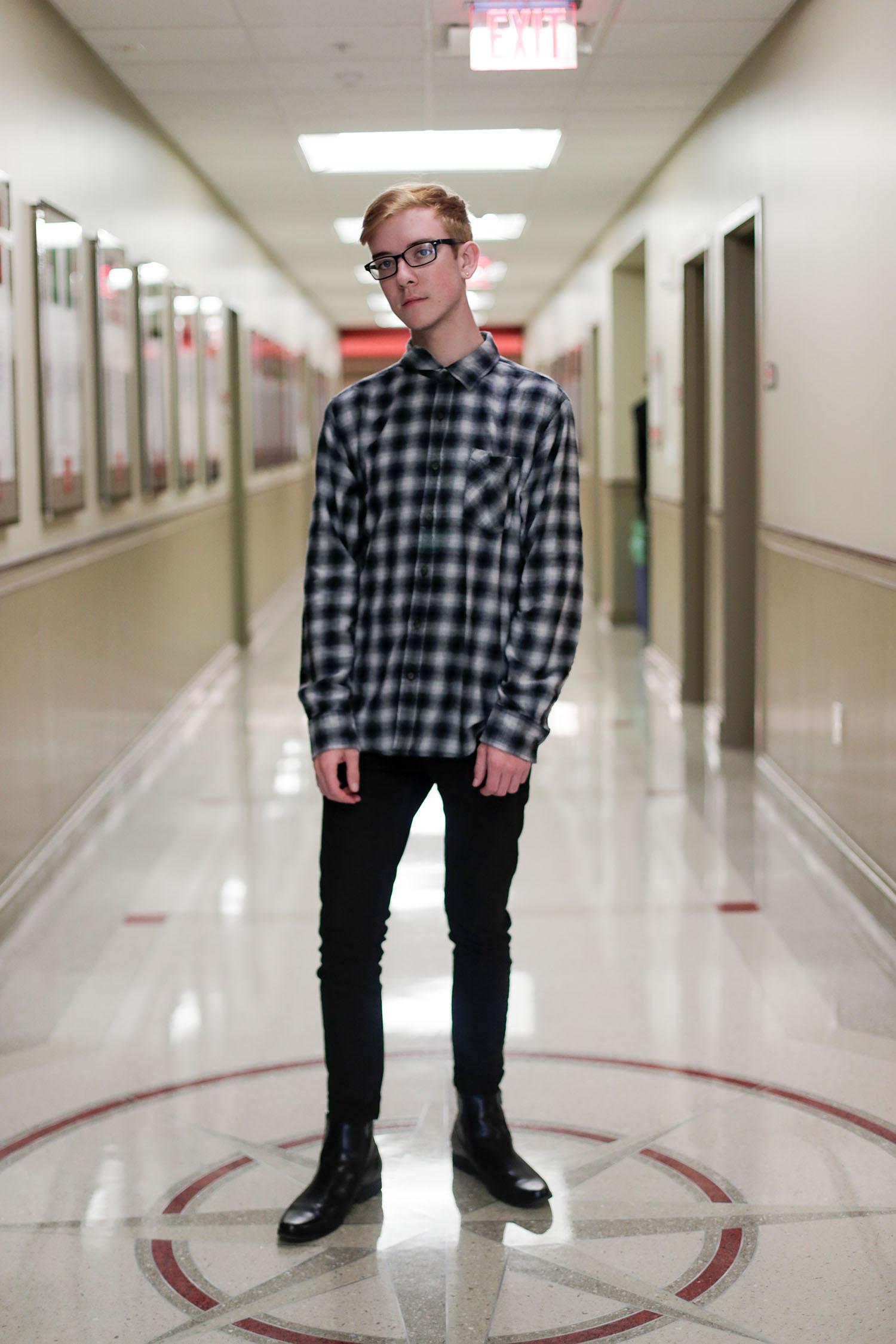 Buttoned shirts
This is an obvious first choice for the improvement of one's look. Since it's autumn, you can never go wrong with a nice flannel shirt. Fall looks are all about darker-toned and neutral colors, so stray away from pastel Vineyard Vines buttoned shirts and go for a nice dark palette to work with. Also, don't be afraid to venture into the opposite gender's clothing section to find a nice buttoned shirt, but always make sure you try it on before you buy it.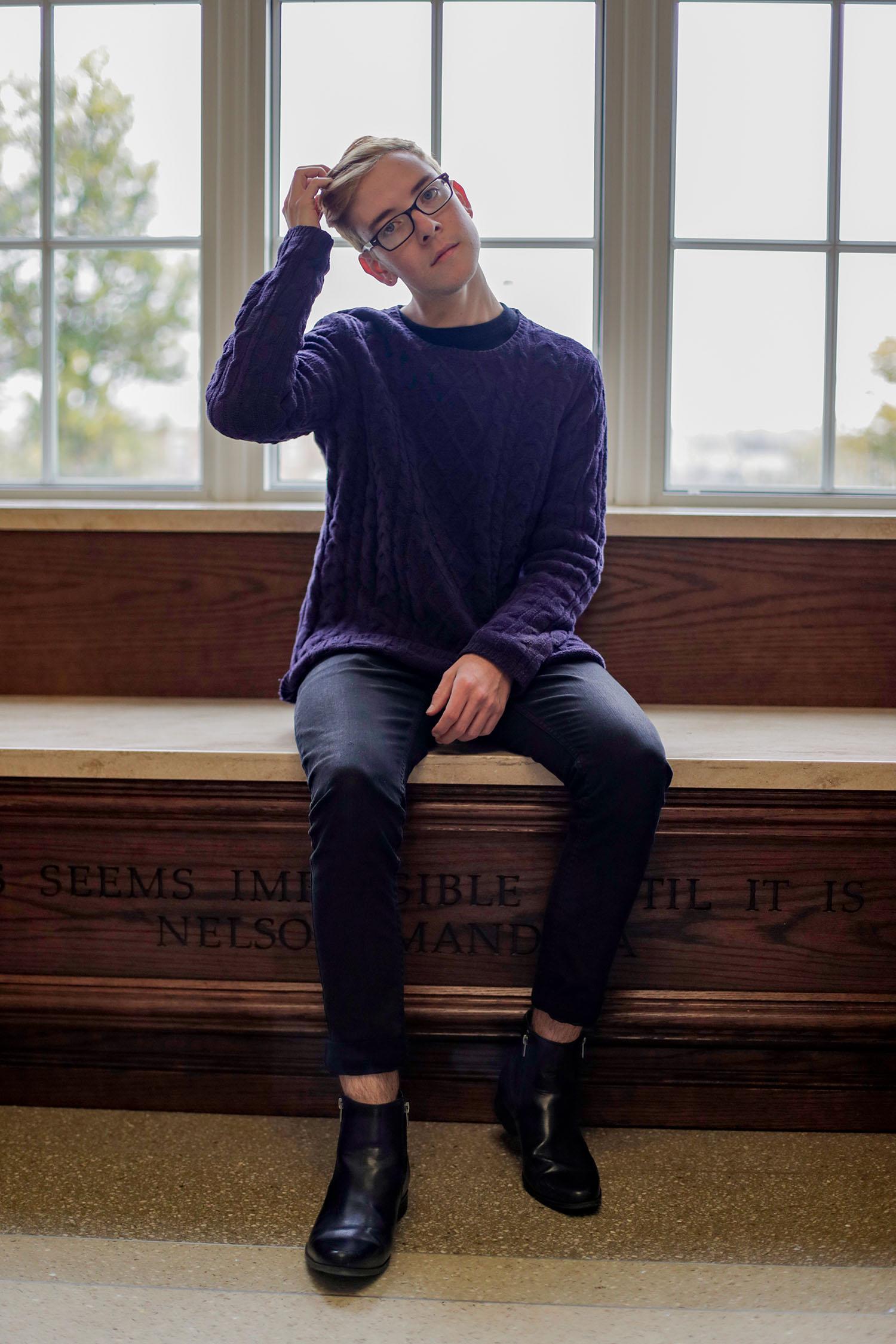 Sweaters
The Neighbourhood didn't write a song called "Sweater Weather" for no reason. As the temperatures drop, thick, long-sleeved attire becomes your best friend, especially as you walk up the Hill for class in Cherry Hall. Go ahead and ditch that hoodie you've had since high school — you won't be needing it. A simple crewneck, cardigan or even a quarter-zip sweater would enhance your look significantly. Just follow the same advice as the buttoned shirts and keep with the darker shades of colors while exploring your horizons.
Slim fit jeans
Sometimes you just have to accept that it's no longer shorts season, and jeans are where you can really excel. We aren't in the early '00s anymore — don't be afraid of straying away from those baggier pairs of denim pants and replacing them with a more slim-looking pair. The good thing about jeans is that no matter what color or how distressed they are, it will almost always result in an improved outfit. So ditch those sweatpants and go for denim!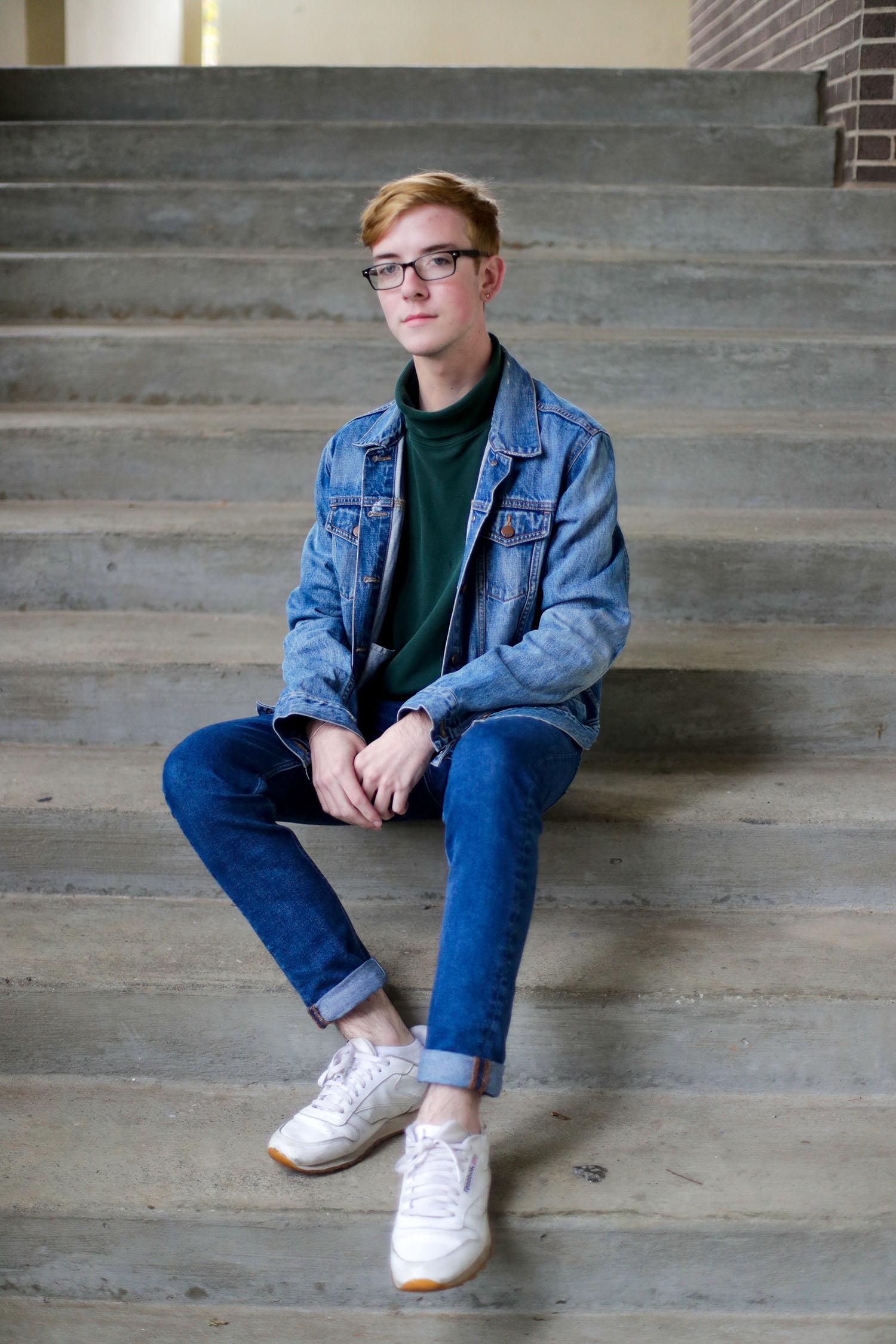 Denim Jackets
Staying on the denim train, denim jackets have long been considered a trendy piece for the fall season. That definitely has not changed this year. A denim jacket is a unisexual piece that can be worn over almost anything to make the outfit pop. It gives off a '90s vibe, so pairing that with a vintage T-shirt underneath will work wonders. You can never go wrong with denim, especially when it comes to a jacket
Beanies
As the days pass, the leaves fall off the trees and the air gets more brisk, your ears start to get a bit chillier. That's where a nice beanie, or tobogan as some might call it, comes in handy. Beanies are also helpful when you're running late to class but don't have time to fix your hair. You can just throw it on and walk right out the door. A knitted beanie will always have you covered on those chilly mornings, but make sure it works with the outfit before putting it on.
Building off of the topic of androgyny, let's introduce gender-bending fashion into the conversation, specifically for men. There are a lot of clothing options that are generally considered "feminine" by men, which may discourage them from wearing the pieces. There's a general stigma that women's clothes should be for women only. In reality, gender-bending attire is becoming increasingly popular, with celebrities from Ruby Rose to Billy Porter showing up and showing out at red carpet events. But just because celebrities are doing it doesn't mean that the everyday man can't do it too. Here are just a few examples: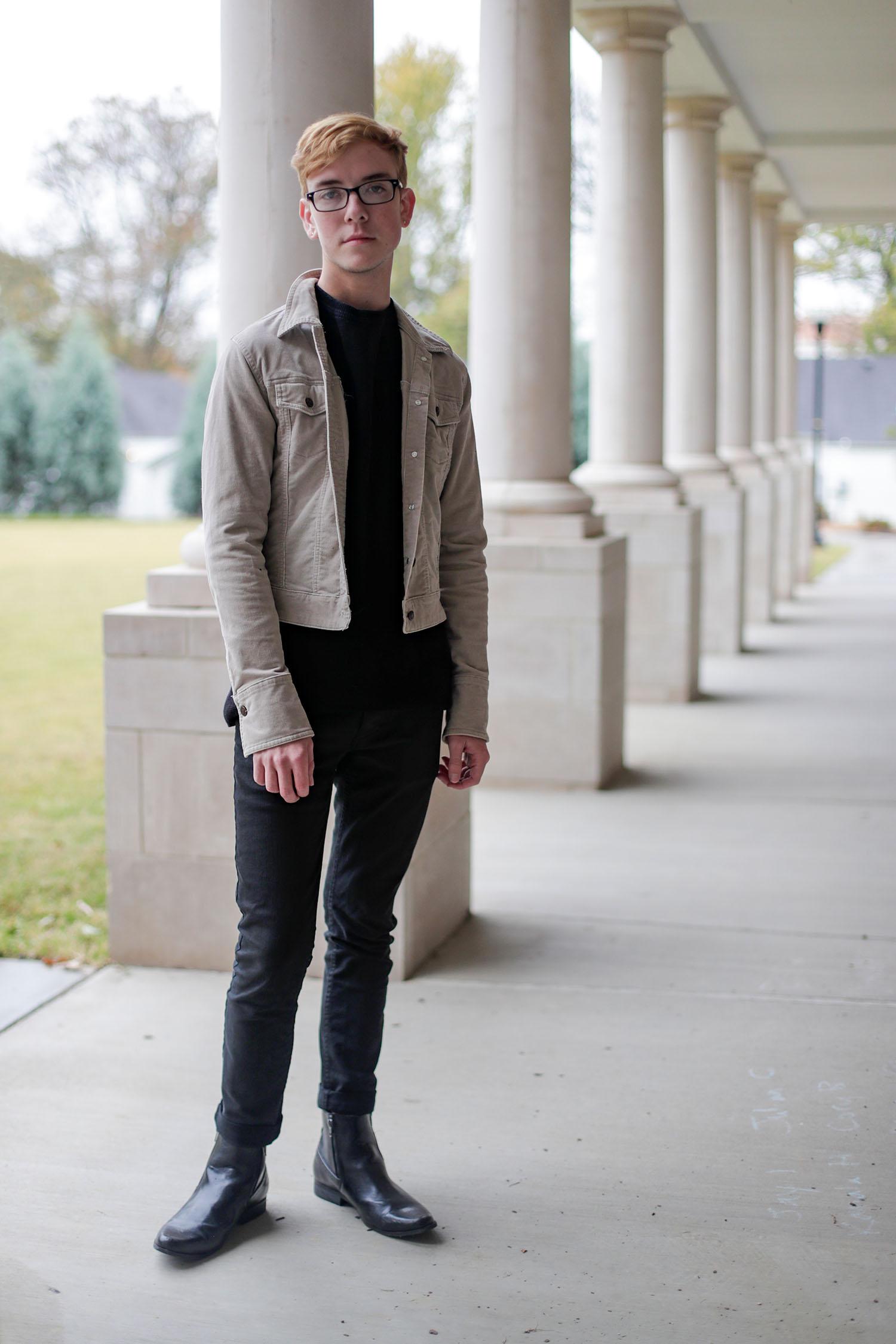 Cropped Jackets
Any item of clothing that is cropped has been generally associated with femininity, even though quite a few men wore cropped T-shirts back in the '90s. Let's bring that back this fall and transition it over to jackets. More men have been wearing cropped shirts in the summer but rarely transfer that style with the changing season. There's absolutely nothing wrong with wearing outerwear that goes higher up your abdomen as long as it fits the length of your arms. 
Heeled Boot
Sure, men wear boots all the time, but it's not common that they wear a pair of boots with some type of heel, especially if that heel can be heard from the opposite end of a hallway. You often see cowboy boots or worker boots on guys, but it's rare to see a man with a pointed toe rather than rounded out. The colder months are usually considered "boot season," so why not try out a new style of boot?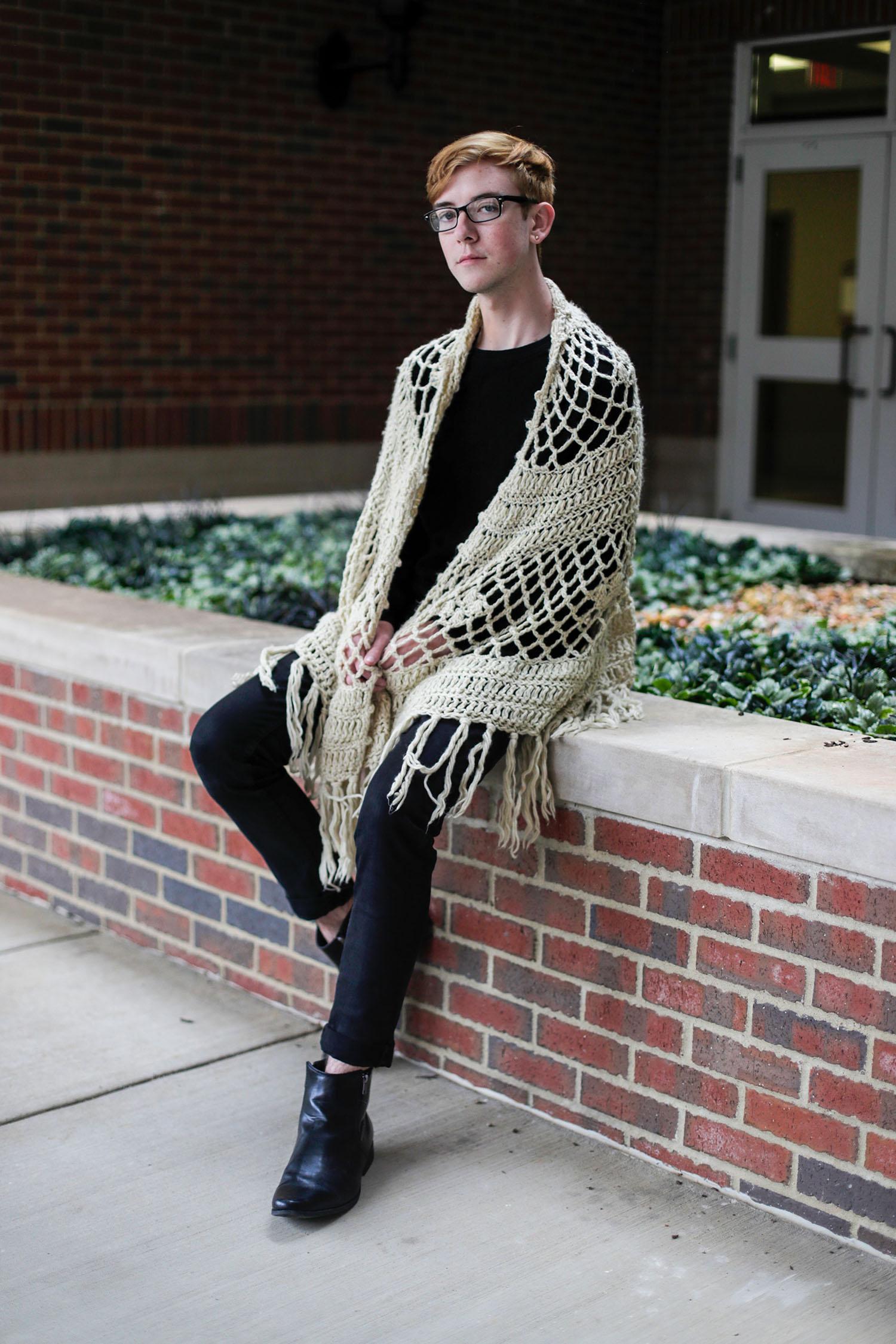 Shawls
Lots of women, including iconic singer Stevie Nicks, are big fans of a shawl. Even though they are very popular with the ladies, the gentlemen are more than allowed to pull it off as well. If you think you can rock a shawl, then the chances are you will. No item of clothing should be determined masculine or feminine by anyone other than the person wearing that garment and battling stereotypes. That's what gender-bending is all about.
Now that specific apparel has been discussed for what to wear this fall, let's discuss what to do and what not to do. Think of this as a bulleted section of notes during a lecture but a lot more useful in the real world. It can be tricky at times to navigate yourself around what looks good and what doesn't. However, that is what we can help you with. 
---
DO: Color Block
Color blocking is when you dress in differing solid colors for each piece of clothing you wear. For example, if you wear an orange sweater, white pants and yellow shoes, that's color blocking. Granted you'll look like a piece of candy corn, but you'll fit right in with the spirit of fall. You can color block with any assortment of colors you want for fall, except maybe a neon and neutral combo.
DO NOT: Wear Jeans With Tennis Shoes
This one just has to be blatantly stated. There is nothing elevated about a look when a pair of denim pants and tennis shoes are combined. The only time that would be acceptable is if you're out in the woods hiking, but even then, you should be wearing hiking boots. Just go ahead and replace those tennis shoes with sneakers, and you will instantly make the outfit so much better. And yes, there is a big difference between the two types of shoes. Tennis shoes are made with a type of rubber and are meant to be used for athletic purposes, while sneakers are usually made out of leather and shouldn't be worn for anything sport-related due to creasing the leather.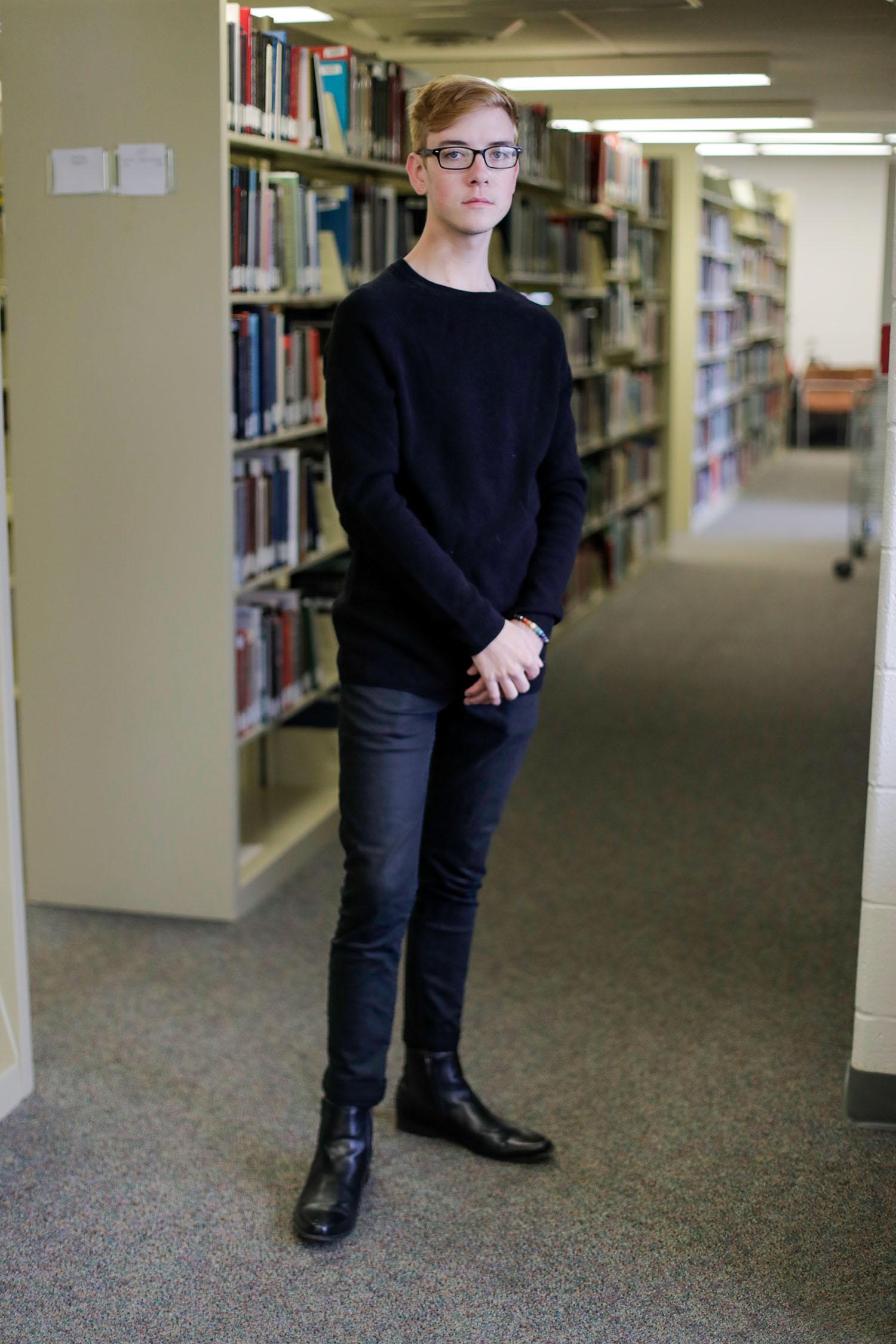 DO: Go Monochrome
Monochromatic looks are popular and look put together. A monochromatic outfit is one that consists of a single color from top to bottom. The easiest way to achieve this would be black-on-black-on-black: black shirt, pants and shoes. Don't be afraid to be adventurous. If you have a certain color shoe, you can easily build an outfit around that color to achieve the full effect. The shades, tints and tones don't have to be exactly the same, just as long as it's the same color through and through.
DO NOT: Mismatch Your Hat With Your Outfit
For the love of everything good in this world, please make sure you match everything accordingly. If you wear a blue shirt with blue jeans, white shoes and a blue and/or white hat, that's perfectly fine. However, if you decide to wear your favorite team's hat and their colors happen to be yellow and black, that's when it might be difficult to find something complementary. You have to make sure you stay consistent with your color palette for every aspect of your look.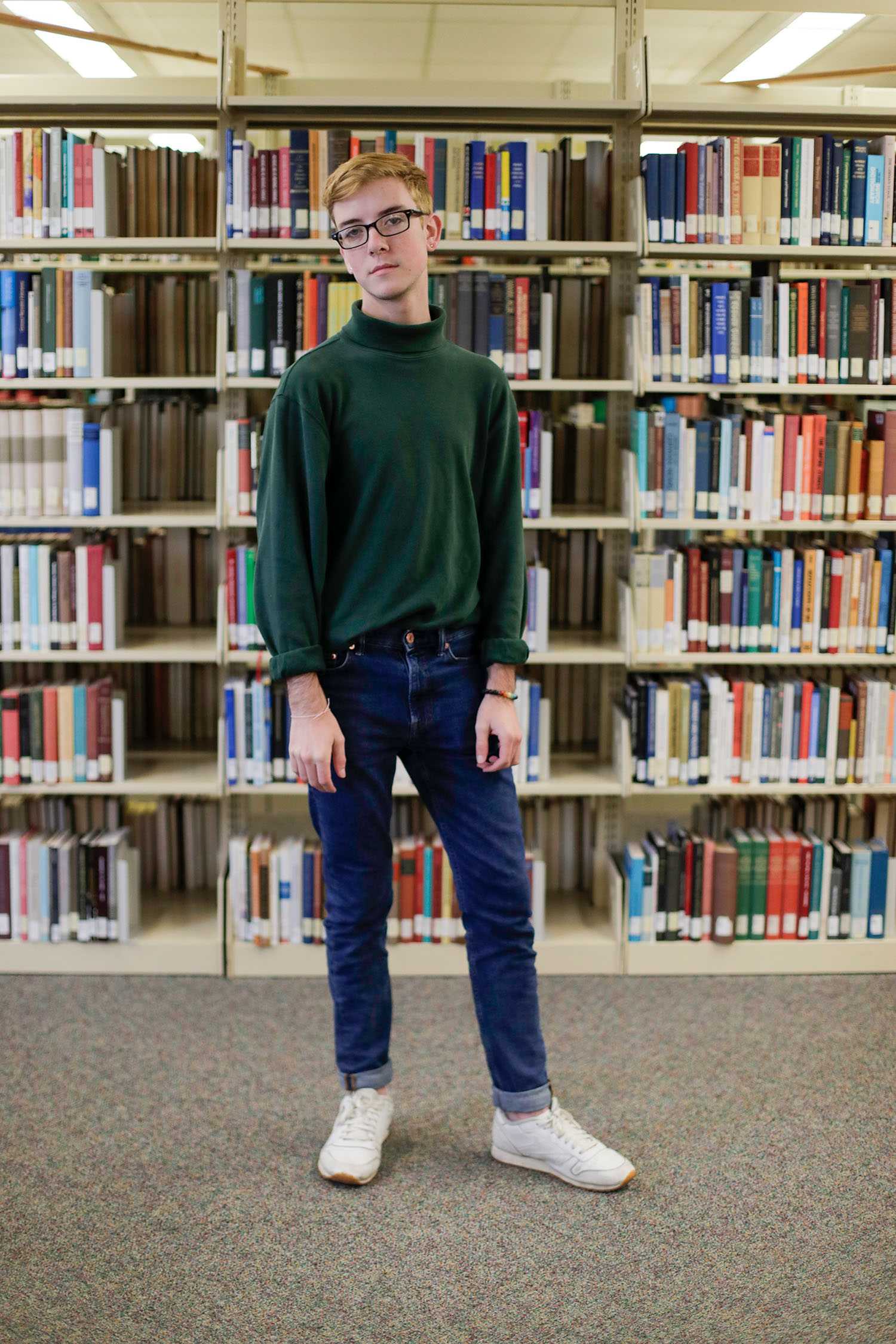 DO: Cuff Your Pants/Shirts
This is a very common yet very mistaken trick that a lot of people try out. The process of cuffing is when you roll up the ends of your pant legs or shirt sleeves with a firm, visible crease. There are a lot of wrong ways to cuff your pants: they can be too skinny, too thick, too high and even too low. As far as cuffing your shirt or sweater sleeves, only do that when the sleeves are too long. 
Hopefully with these fashion tips, you are able to enhance your eye for style while improving your overall look. Don't be afraid to wear new clothes that you've never tried before, and remember that clothing has no gender.