On a Saturday morning, most kids are sleeping in or absorbing the latest Disney Channel sitcom. But this weekend, nearly 140 girls from Kentucky and Indiana descended upon Snell Hall to participate in the annual Girls in Engineering, Math and Science (GEMS) event, organized by SKyTeach and the Girl Scouts of Kentuckiana.
Born of a grant to the WKU Center for Gifted Studies, GEMS has existed in some form since the mid-2000s. It aims to address the scarcity of women in STEM jobs by encouraging girls to be enthusiastic about science and math. Now partnered with the Girl Scouts of Kentuckiana, the event draws attendees from across both states.
The day began with a presentation from three students from Mercy Academy, an all-girls high school in Louisville. The young women spoke about their experiences conducting research at Mammoth Cave National Park with a remotely-operated vehicle and their discovery of a previously-unknown cavern inaccessible to human divers.
One would expect there to be some chattiness in an auditorium full of 10 to 15-year-olds, but when I scanned the crowd, everyone was rapt. As soon as the floor was opened for questions, dozens of girls raised their hands. They asked about the team's research methods, the specific workings of the vehicle and details about their discoveries. With each question the presenters answered, it seemed like two more hands popped up with follow-ups.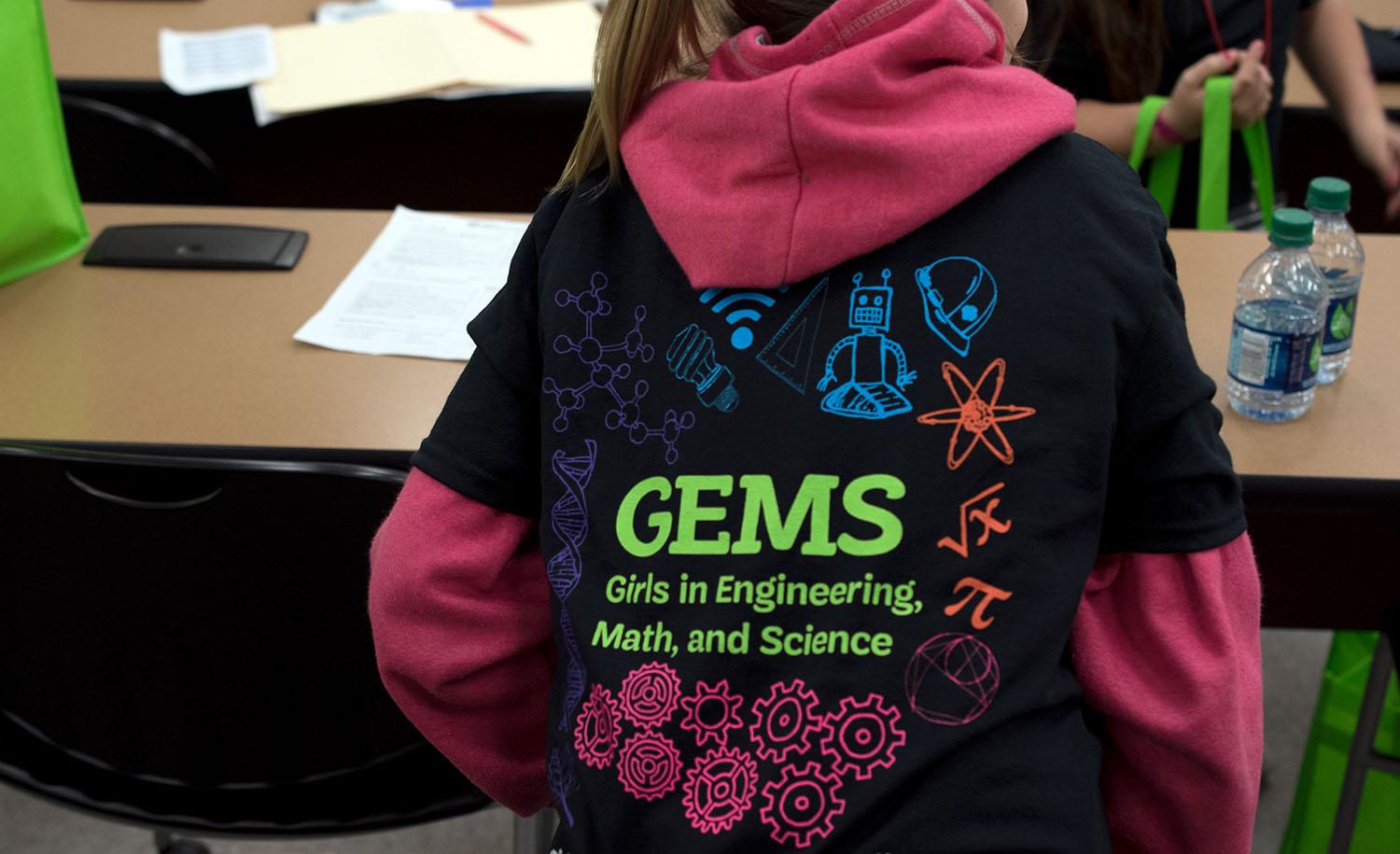 Clearly these girls were very curious and passionate about science. Yet, according to the U.S. Department of Commerce, women make up under a quarter of STEM workers. I asked Cheryl Stevens, dean of Ogden College of Science and Engineering, about some of the challenges women can face as they pursue careers in STEM fields.
"The largest problem is that women don't get invited to the table," Stevens said. "There is a real good-old-boy's network in many institutions. It's a covert sexism, and there is exclusion on all levels."
These issues were echoed by Melissa Rudloff, master teacher with SKyTeach and head organizer of this year's GEMS event.
"We find that, while girls may be encouraged to follow their passions when they are young, encouragement declines for girls to pursue science as they enter middle school," she said.
According to her, GEMS aims to close that encouragement gap by making STEM accessible and fun for late elementary to early high school girls so that they are encouraged to follow their interests and enter STEM fields.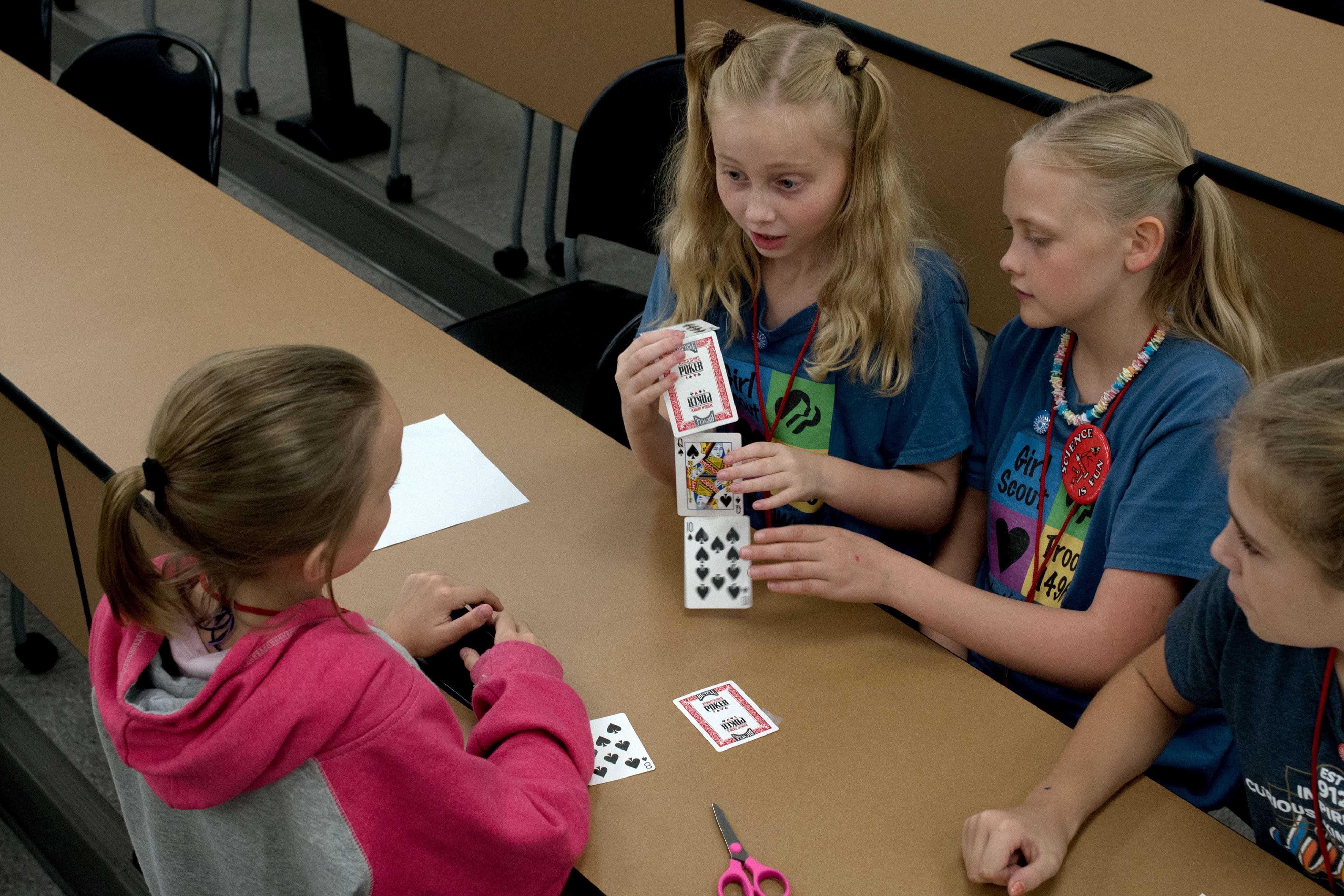 After the introductory session, the girls broke up into small groups and went to activity sessions where they participated in hands-on experiments and learned about different scientific concepts.
I sat in on a session called "Squishy Circuits," where the girls attempted to light up an LED by passing an electric current through various "squishy" conductors or insulators like pumpkins.
This was more than your typical experiment-in-a-box that you could pick up at a Toys-R-Us. The instructor used the experiment to teach the girls about the difference between series and parallel circuits, as well as what makes something a conductor or an insulator. When one particular girl figured out how to light her LEDs using play-dough and a paper clip, her shout of "Oh! I got it!" rang with the kind of enthusiasm that I usually only see at sports games.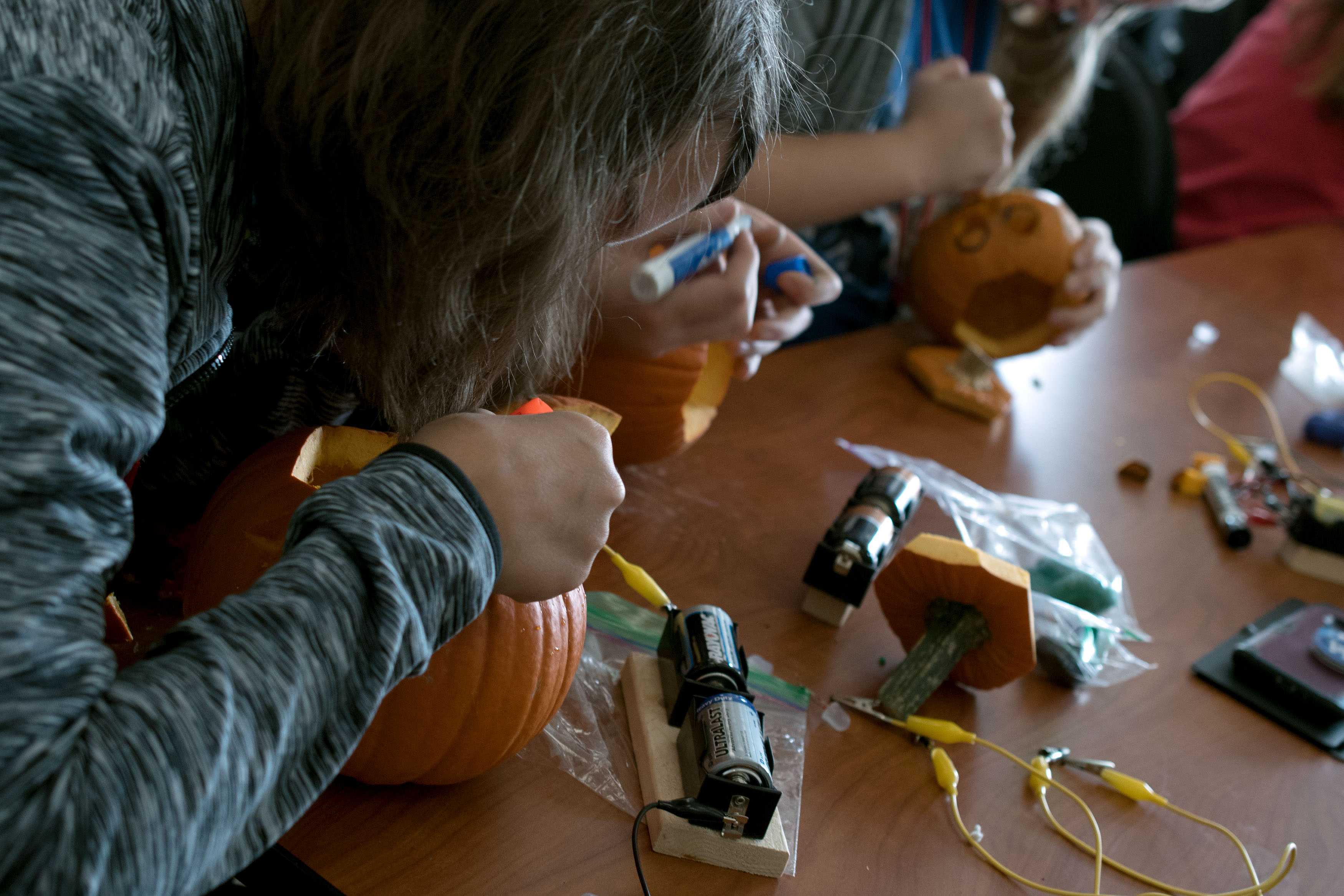 So, what lies ahead for GEMS? Rudloff sees potential in collaboration with outside organizations. This year, GEMS welcomed a new partner: the Kentucky Science Center, a science museum in Louisville dedicated to encouraging scientific thinking throughout the Commonwealth. With that partnership, GEMS was able to provide more activity sessions and even incorporate a few demonstrations into the lunch break.
The Girl Scouts have also recently rolled out a new set of badges relating to STEM achievements, which were incorporated into the event's activities and used to further motivate girls to interact with STEM activities.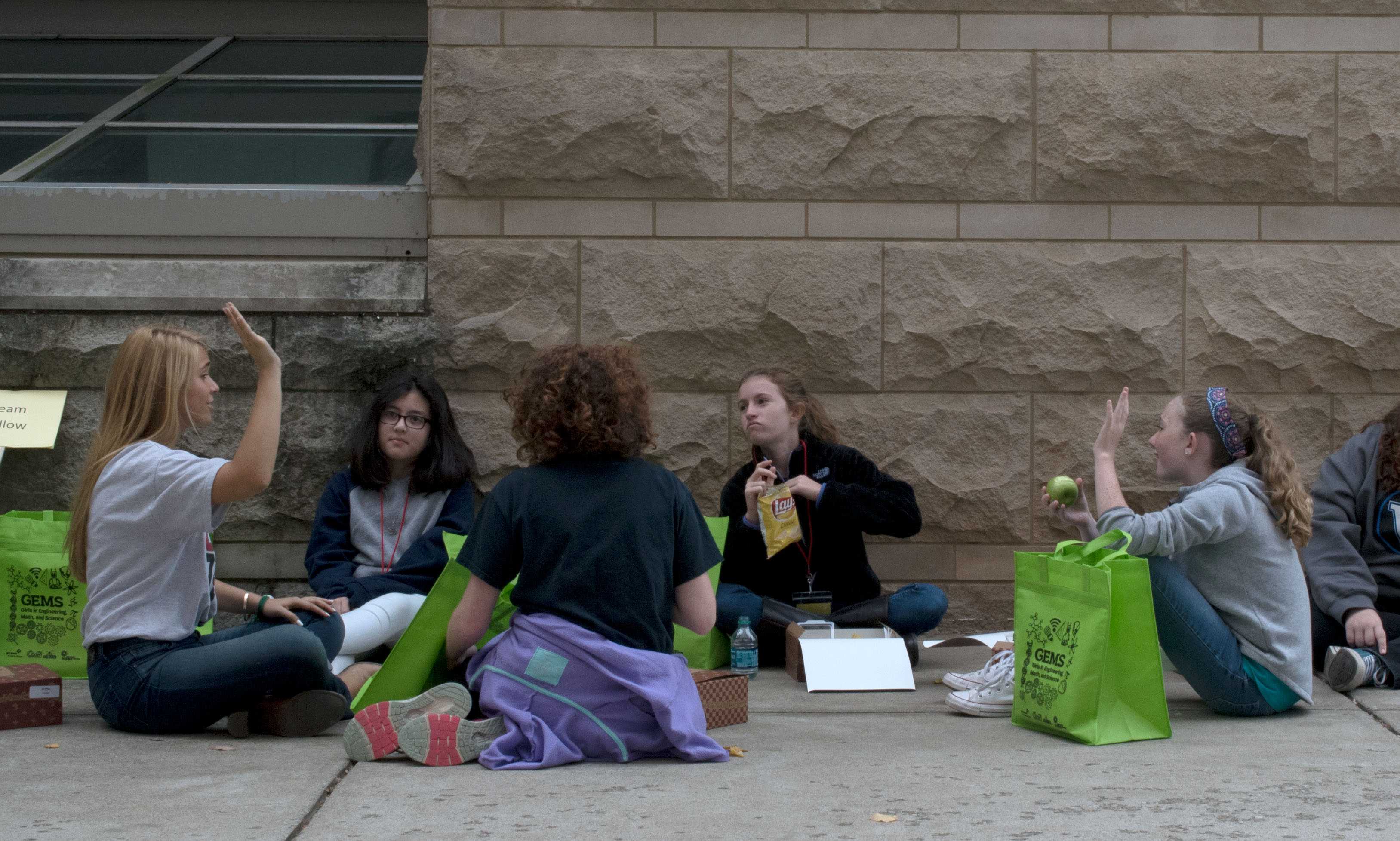 As for the general trajectory of women in science, Stevens said she sees change happening, albeit slowly.
"The attitudes of younger people are more open, so as they enter the field and the older generation retires, I think we will see change," she said.
In the meantime, Stevens said events like GEMS are helping girls stay enthusiastic about their love of science.
"These girls, by participating in this event with their friends and peers, are developing a sense of belonging and learning to believe in themselves," Stevens said.
As I was leaving Snell, I overheard a group of three girls, no older than 11, excitedly sharing stories about the things they had learned that day, from computer science to physics. Hearing the enthusiasm in their voices, I couldn't help but believe that they will help change the world.