Around 20 people gathered outside of the Barren County Courthouse Saturday to rally for abortion rights and reproductive healthcare. Attendees held signs reading things like "We believe God is pro choice" and "Abortion is a human right." Cars drove by, some honking in support. One man heckled the protestors, spawning a chant in response.
The Glasgow rally was held alongside 650 other "sister rallies" across the nation, according to Women's March organizers.
The rallies were held under the umbrella of the Women's March movement, a women-led organization that has advocated for women's rights since the first Women's March, held the day after Donald Trump was inaugurated as president in 2017.
According to the Women's March website, the rallies were spurred by a Texas abortion law enacted last month that limits a person's right to get an abortion after six weeks.
The marches were scheduled intentionally on Saturday ahead of the reconvening of the Supreme Court on Monday, Oct. 4. Among the cases to be heard by the court this session is one involving a Mississippi law banning abortion after 15 weeks.
This case could potentially lead to the overturning of Roe v. Wade, the landmark 1973 decision granting the constitutional right to abortion. According to the Texas Tribune, 11 states have trigger laws in place that would automatically ban abortion should the precedent be overturned. Kentucky is one of the states on that list.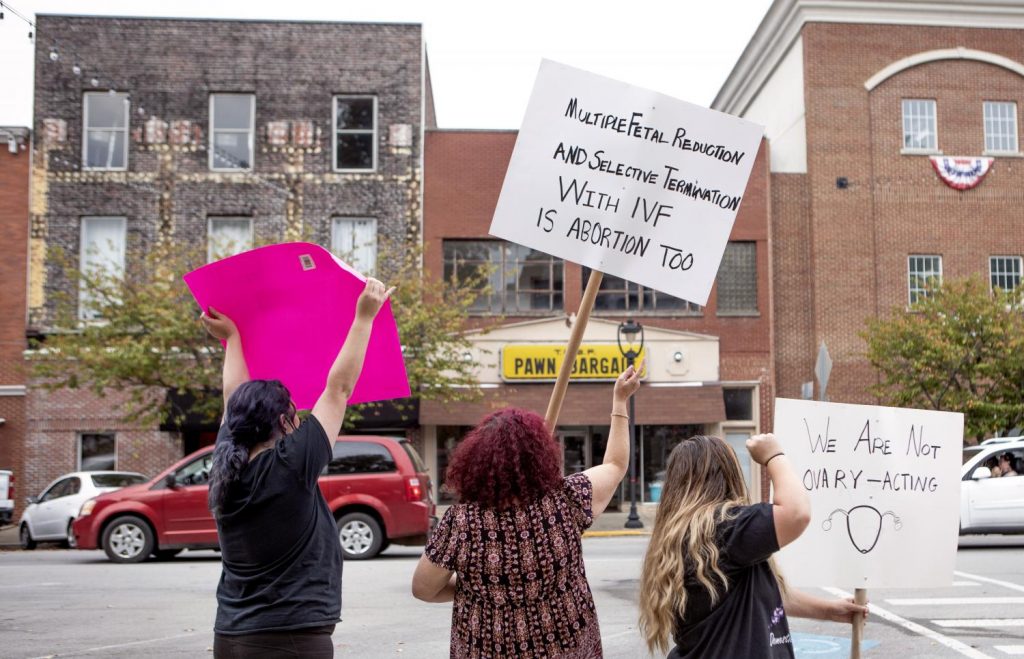 Jessicia Murray, a registered nurse and an organizer of the Glasgow rally, told the crowd that most women don't even know they're pregnant before six weeks.
Murray, along with four other women in the south-central Kentucky region, decided to create the South Central Kentucky Liberal Women's Coalition and get involved with the Women's March to hold a rally in Glasgow.
"Overall with our group in general I would like to just see us grow and include women across south-central Kentucky and show them that they do have a voice, and their voice does matter," she said. "I have felt like a blue dot in a sea of red, and I just want to have a place where people feel like they can come and connect."
House Bill 91 goes on the voting ballot in Kentucky next November. The bill proposes an amendment to the Kentucky constitution that would not secure or protect the right to an abortion or funding of abortions in the state.
Currently in Kentucky, the only city with an abortion provider is Louisville. Murray spoke to the crowd in Glasgow about the inaccessibility of going to Louisville for many people in the state.
"I don't know about you all, but I don't want to drive to Louisville, get a procedure done and then have to drive back," she said. "Not to mention the people who can't afford it or who may be in abusive relationships or situations that don't allow them to go to Louisville."
Elizabeth Wood, a 25-year-old preschool teacher from Glasgow, said she was at the rally for reproductive rights and in honor of Domestic Violence Awareness month which is in October.
She said simply, "My body, my choice," while holding a sign reading "We are not ovary-acting," alongside a drawing of ovaries.
Among the people invited to speak at the Glasgow rally was 86-year-old Rev. Diane Snowa from Louisville.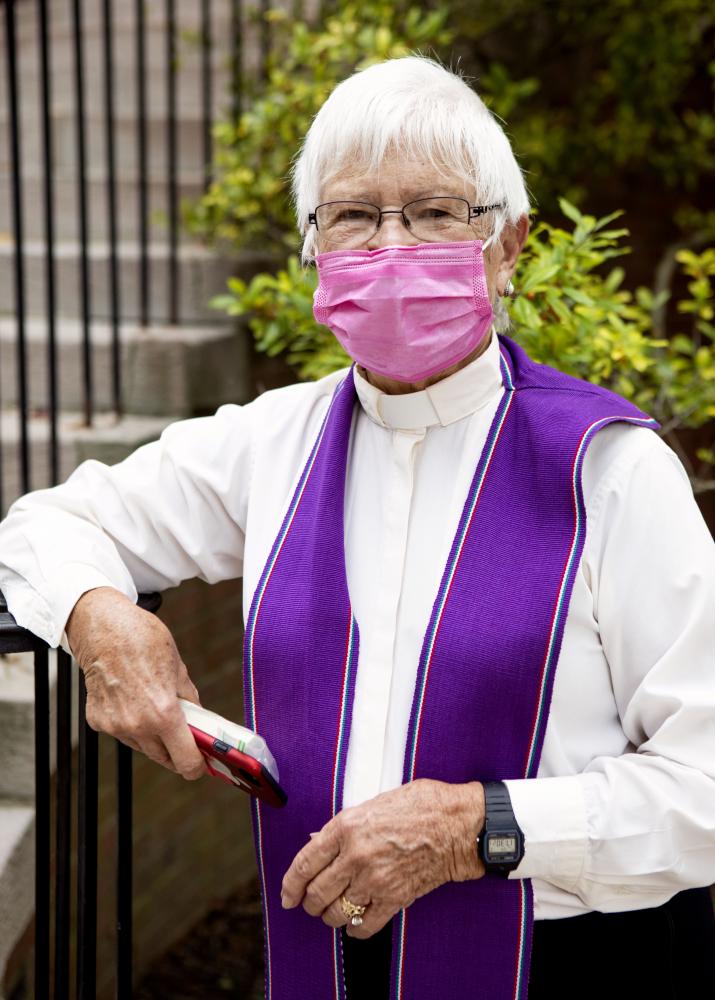 Snowa is on the board of the Kentucky Religious Coalition for Reproductive Choice, an organization armed with the goal of supporting reproductive rights for all. She said she wants to counter the "more popular message" that abortion is a sin.
"The egg and sperm that combine are very, very, very tiny for a long, long time, and as I said in the speech, I believe it is when the baby is no longer dependent on the female body of its mother that it breathes in its own creation," Snowa said. "That is why I can support a woman's right to terminate a pregnancy that is not right for her, and she should have access to easy, safe, legal abortion."
Snowa emphasized the importance of rallies like the ones that occurred Saturday in creating change.
"We are going to defeat the effort that is out to defeat women's rights, and we are going to do that through organization and through voice," she said. "I speak so that other women might speak, and we have to particularly encourage women who have had abortions to tell their story and the why and how and the stumbling blocks that were put in front of them."