Since the COVID-19 pandemic upended daily life, the app Depop has faced a surge in new shoppers and new sellers. The secondhand shopping app allows anyone to upload clothing, accessories and shoes to sell and ship to someone around the world. Each seller has their own virtual shop with a page to show off every item similar to an Instagram profile. 
Three different shops shared their experience of selling on Depop and gave advice for shoppers to avoid getting scammed while using the app. The Talisman interviewed the three women on their experiences, and you can read all about them below. 
---
What is the process of selling on Depop?
Each seller has their own process of finding pieces to sell, how they take pictures to upload on the app and finding ways to make the pieces appeal to shoppers on the app. 
Taylor Brent, a WKU alumna and Bowling Green local, runs a Depop shop selling vintage and thrifted pieces called "Golden Days Vintage." She said taking pictures of the clothing to sell and listing the items is the most time-consuming part of the process. 
"The key to selling on Depop is making sure you have really good lighting for your pictures and making sure to take pictures of the tag or any signs of wear on the item," Brent said. "Also taking down measurements of each item is really important because our shop, like most shops on Depop, don't accept returns. So we want to make sure you know exactly what you're getting."
Brielle Freedman, a junior at WKU from Bowling Green, explained her approach to developing an "aesthetic" for her Depop shop, called "Brielleey," and her process of building her shop the way she wanted it.
"It's like running a shop from your bedroom," Freedman said. "I love aesthetics. You can make things look good and really show your style. It's just like Instagram, the layout is super user friendly, you just have to take pictures and make them look cool. I take pictures by modeling them and styling them in different ways, but other people sometimes just take pictures of the clothing by themselves, just laying down."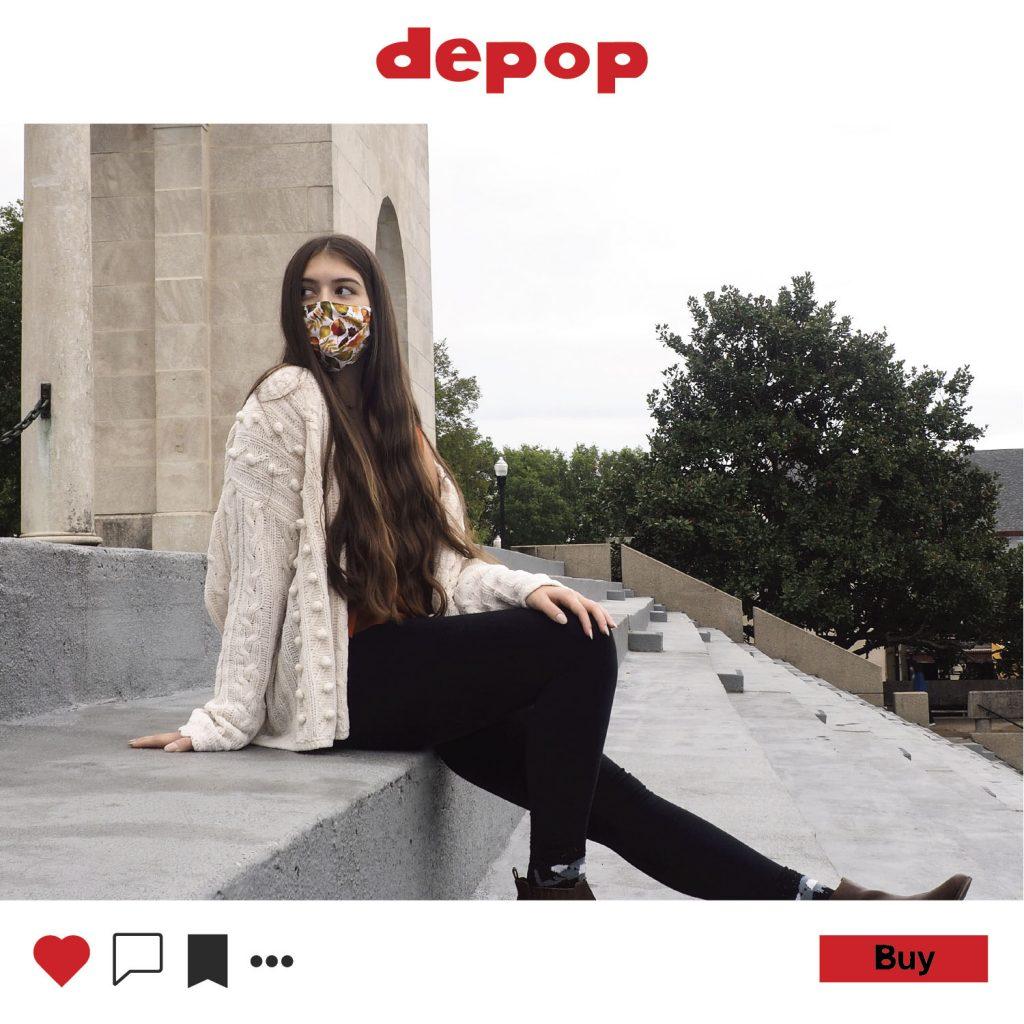 What is the best way to get the most for your money?
Since Depop allows sellers to set their own prices, there is always the worry that it could be overpriced or simply not worth the money. One common thing with Depop is more popular and specific items tend to be more expensive. When sellers have something they know a lot of shoppers want, they know shoppers will pay a fairly expensive price if they can't find it elsewhere.
"It's worth looking at the current demand for that item and doing your research," Brent said. "That means to research the label and find out the approximate year it was made to figure out how it should be priced." 
One unique feature to Depop that isn't seen when shopping at mainstream online shops is that a shopper can actually reach out to a seller and negotiate the price of an item or set up trades.
"You can always message them an offer," said Nasha Kalangi, a Depop seller from Los Angeles who runs a shop called "Nooosha." "Be polite and respectful. If you feel like something is too much, don't mention it rudely. Unless they state that their prices are firm, a lot of people are putting clothes up to get rid of and make more space, so as long as it isn't a lowball offer, they'll most likely accept it."
How does a shopper avoid being scammed?
Being scammed happens across many online platforms, and Depop is no exception. A common way people are scammed on Depop is when a seller buys a cheap product but then resells it for a much more expensive price.
"In terms of being scammed, whether the item is from fast fashion places like AliExpress or Shein, ask the buyer what brand the clothing item piece is or to post a picture of the label in the listing if you want to be extra careful," Kalangi said. "There has been an influx of sellers buying from fast fashion brands and then listing it for twice its value on Depop."
Shoppers and sellers both have ways to reach out to each other in case of questions or updates about a specific item.
"It's so easy to communicate with people," Freedman said. "I always think it's a good idea to message someone before and after a sale."
Another important feature of the app is that shoppers can leave reviews of a seller whenever they buy an item, which can help other people determine if they will buy from the shop.
"Read their reviews and do your best at deciding whether or not the pictures they use are of their own," Kalangi said. "Usually if it isn't, honest sellers will mention that in the description."
Why should someone shop on Depop instead of buying new?
Buying new seems like an easy way to shop because a person can pick something brand new and wear it until they no longer want it. While buying new seems better, Depop and other methods of secondhand shopping are better for the environment and are typically more affordable. 
"If you really think about how many clothes and garments are made that waste resources — when we could just be recycling clothes — is insane," Freedman said. "It takes so many gallons of water to make a single cotton T-shirt, like, if we had the options to recycle clothes — which we do — that would help the planet and save water."