Wearing a pair of glasses with a teal frame and light brown temples is Hank Linderman, a Democratic candidate for the U.S. House of Representatives in Kentucky's 2nd District. On a rainy day in the middle of February, he was sitting down in a big, empty and dark square room with two doors on the sides and one at each end of the second floor of Hidden River Cave in Horse Cave. It was a makeshift conference room of sorts, and he was meeting two people who support him on his campaign. They don't live in Kentucky — one said they had never visited before — but they were driving through, and Linderman wanted to connect. 
"He can develop relationships with people in a short period of time through listening and empathy," said Mike Ward, a former U.S. representative in the state's 3rd District, Hank's campaign manager in 2018 and his general consultant for this campaign.
Ward noted that Hank was essentially unknown when he ran the first time. 
"He didn't know a soul  except his neighbors in Rough River," Ward said.
Linderman is doing what no other Democrat has dared to do: run in this deeply Republican district. Nobody else filed in the Democratic race, meaning Linderman will rematch the presumed Republican nominee, incumbent U.S. Rep. Brett Guthrie, in November. An incumbent has not lost an election here since 1884. In Linderman's last bid, he lost by 35.6% — Guthrie received two-thirds support. However, Linderman sees this as a gain for the Democratic Party.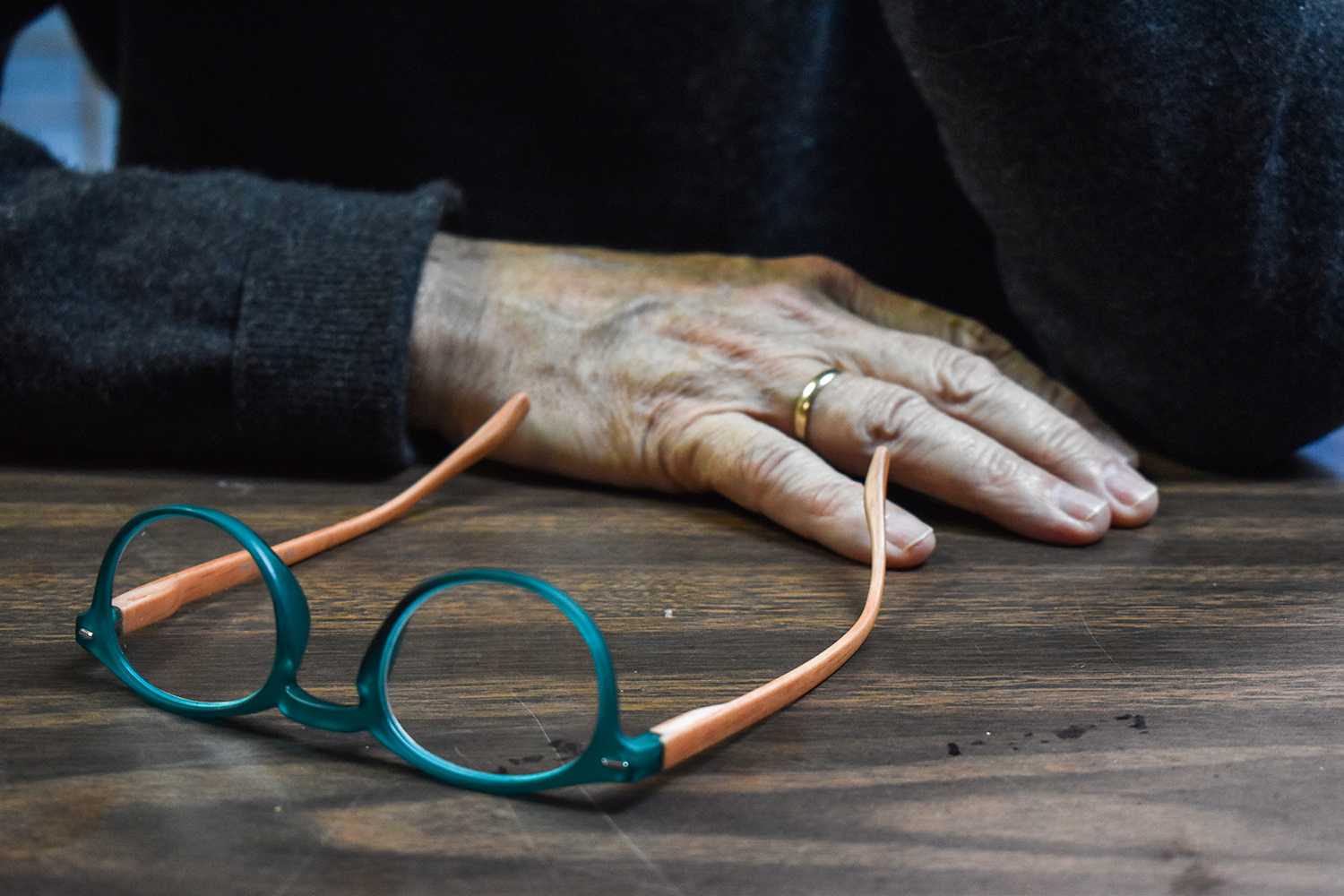 "There had not been a candidate in 2016, so there were zero votes. We had basically 80,000 votes in 2018," Linderman said, noting the difference that could be made with a candidate being present.
Kentucky's 2nd District stretches from Owensboro in the west to near Lexington in the east, covering much of the area in between, but Linderman has always been moving around, anyway. He was born in Florida but spent much of his adolescence in Kentucky. He and his band traveled Kentucky playing at proms, colleges, almost any event at any place. Linderman said stricter control on drunk driving closed down bars and clubs, which shut down the business. After the band, he moved with his wife to California.
"We lived on Cheerios in a paper bowl for breakfast and chicken pot pie for lunch — and two for dinner," he said. "To this day I can't really enjoy a chicken pot pie."
His Kentucky prom-playing days advanced to the likes of Joni Mitchell, America and the Eagles, where he worked mostly as a recording engineer. Now, when he isn't traveling, he lives at his own self-described paradise: a double-wide in Falls of Rough overlooking Rough River, just a few doors away from where his wife grew up. 
"Unlike most congressional candidates, Hank had never been involved in a campaign," Ward said, albeit excluding Linderman's high school student council president victory in the early '70s. "He didn't have the slightest idea what to do."
Linderman, with a smooth, calm voice containing hints of different accents, humbly acknowledged one of his biggest mistakes in politics, which ironically didn't come in any campaign run: he lost interest when former President Richard Nixon was pardoned. 
"Things didn't go the way I thought they should, and so I withdrew, and that was a mistake," he said.
He's now determined to correct that by remobilizing this far-flung district's Democratic Party. 
"There's a list of goals: yes, to win, and if we were to win, it'd be history-making," he said. "It would be news heard around the world. Second of all is to reorganize the 2nd District, and third of all is to propose policy that will benefit rural America." 
At a party fundraiser in Danville earlier this year, James Porter — who canvassed and contributed to Linderman's 2018 campaign — recalls Linderman wanting to show them the movie "The Biggest Little Farm," which follows a couple building a sustainable farm outside Los Angeles, according to IMDb. 
"We watched about half of it, and he stood up and talked about how it shows what is possible in rural America," Porter said.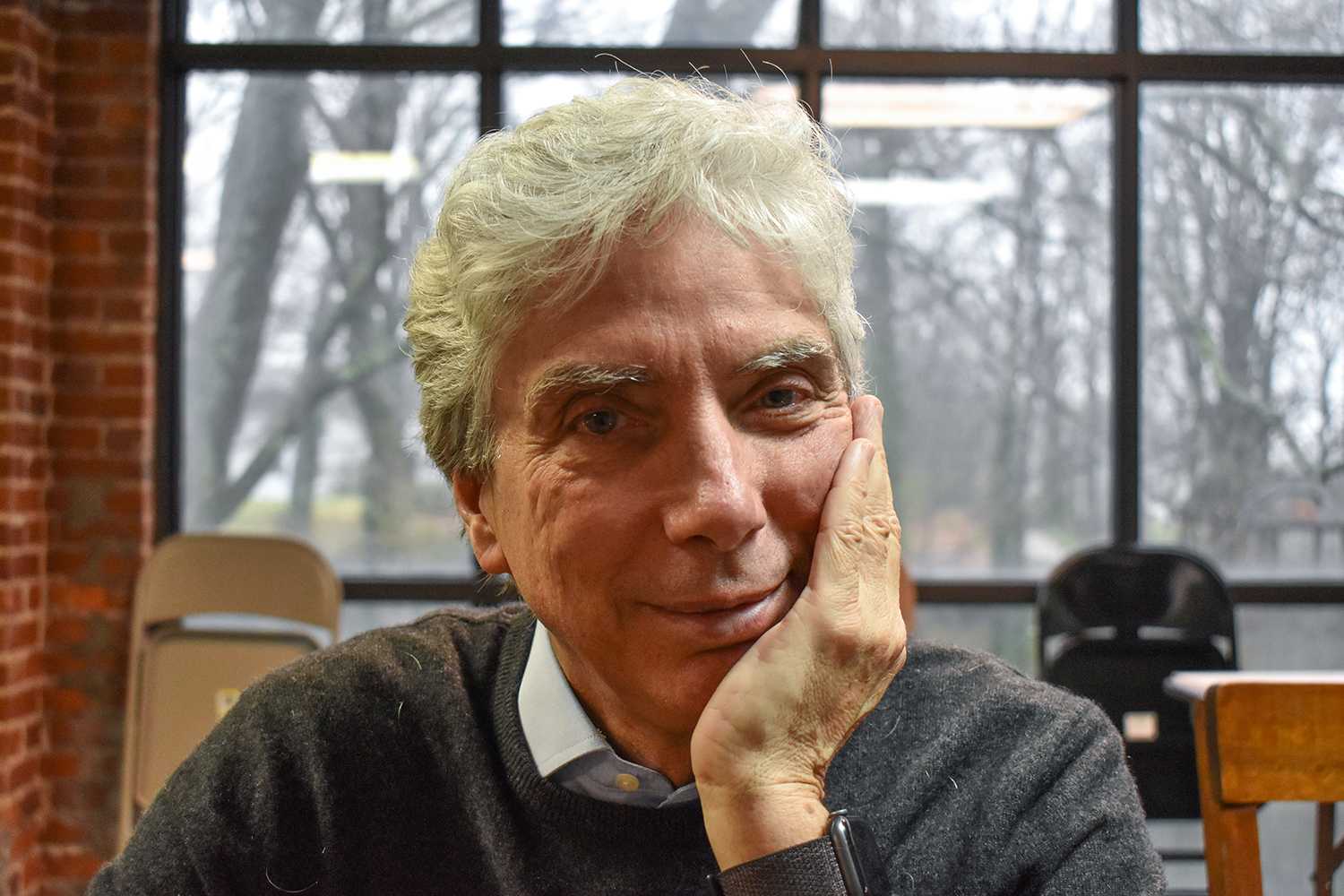 Porter believes Linderman's heart is in the right place and said he even comes to events that have little benefit for him, further evidenced by his meeting with supporters in Horse Cave while he was scheduled to be in Louisville for a photo shoot with his brother later that night. 
Linderman has developed a "Contract for Rural America" that contains 11 policy proposals, including rural broadband. He referenced how the process would be similar to national electrification and the Interstate Highway System. 
"I think that's why President Trump got into office is because at least he spoke to rural America, at least he acknowledged rural America and working-class America," Linderman said.
He also fights for other left-wing causes like a higher minimum wage, legal cannabis and health care for all or "Medicare for All if that's what works for people."
His Democratic ideals will not likely persuade many from the right in this district to vote his way in November. 
"If Hank gets to 35%, that would be huge," said Scott Lasley, the head of political science department at WKU. 
Although a Democrat held office from 1865 to 1994, including the most recent being 40-year Rep. William Natcher, Lasley noted those officials were quite moderate, describing Natcher as a "conservative Democrat." 
Linderman takes advantage of his opportunities, however. If he waited for an open seat election, he would likely have tougher competition, Lasley said. However, he did give some credit to Linderman's effort.
"If you don't run, you have zero odds," he said. "He is trying to catch lightning in a bottle."
This year, Linderman is running a volunteer-based campaign, already a unique event of its own. In his limited conversations with other candidates in Kentucky, he said he doesn't know of anyone else running a campaign this way. 
He said that, traditionally, campaigns raise money and hire people, but he is solely relying on people who want to volunteer for him. He feels this approach brings in more people who are committed and want to help.
"We are trying to reinvent the wheel here," he said. "We are trying to find a way to completely redo this approach. It's proved to be very powerful so far. My bigger problem is figuring out what to have people do because they're ready to volunteer now. They're ready to rock."