Editor's note: This article was produced by Cherry Creative.
Living on your own is a huge step into adulthood — it means no more of Mom's home-cooked meals or dinner paid for by your parents. Say hello to dorm and apartment kitchens and on-campus dining facilities.
Eating healthy in college is an essential part of living a holistic, healthy lifestyle. You're responsible for your own eating choices now, and unhealthy foods are often the easier choice. But here's a list of easy recipes for each meal of the day recommended by Rachel Conley, the nutrition coordinator at WKU.
---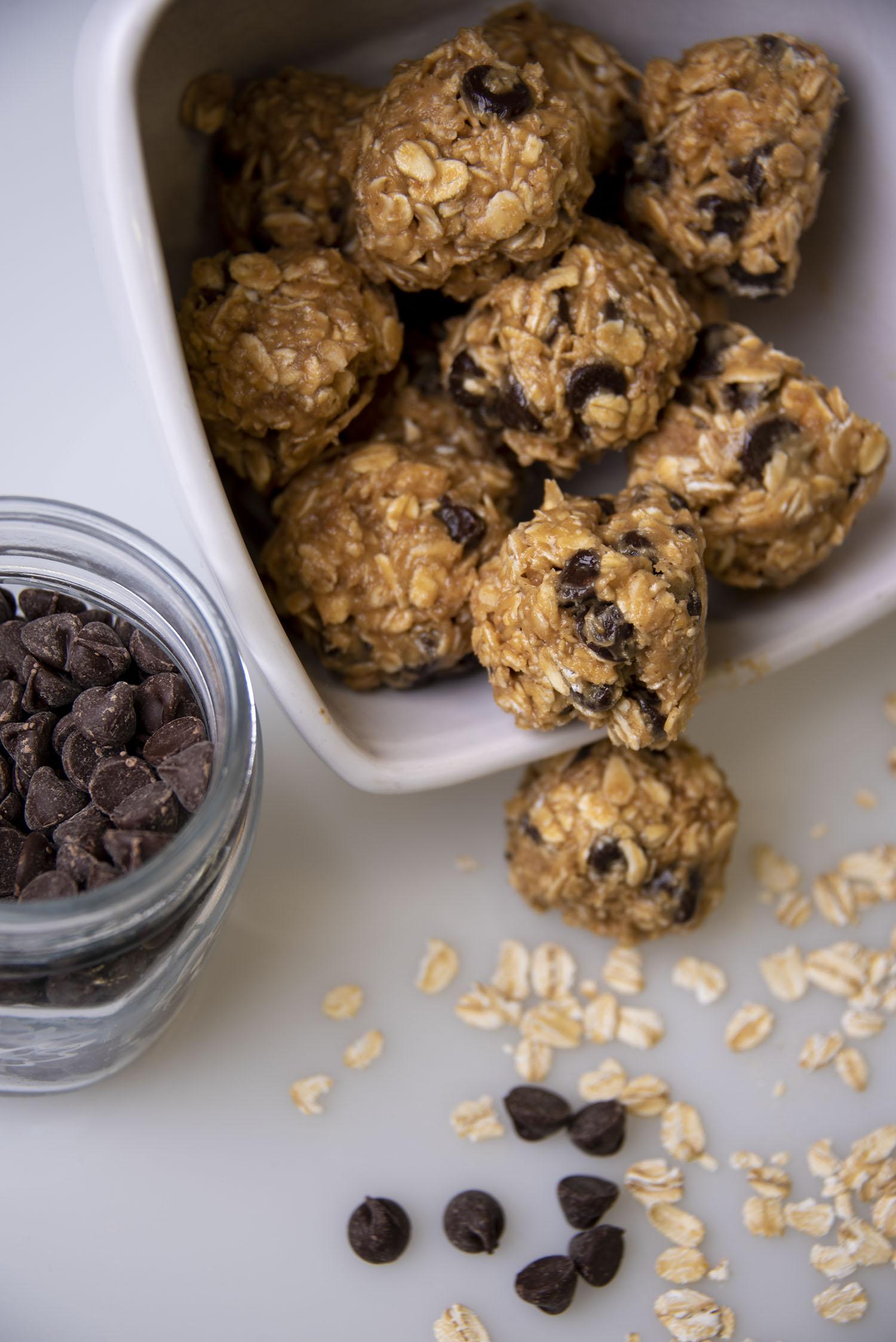 Breakfast: Banana chocolate chip overnight oats
Prep time: 5-10 minutes
Servings: 2 large or 4 small jars
1/2 cup plain Greek yogurt
1 cup milk of choice
2 teaspoons maple syrup or honey
1 cup rolled oats
1 tablespoon chia seeds, optional
1/2 teaspoon vanilla extract
Pinch of sea salt
1 small banana, chopped
2 teaspoons mini chocolate chips
Stir all ingredients together very well. Divide between jars and cover. Refrigerate overnight—serve cold topped with extra fruit of your choosing or chocolate chips.
---
Lunch: Turkey club wrap
Cook time: 5-10 minutes
Servings: 1
Large flour or spinach tortilla
1/4 cup Ranch dressing, or try
Tessemae's or Primal Kitchen Ranch (non-dairy)
2 slices turkey, thinly sliced
2 slices cooked bacon
1 slice American cheese
Romaine lettuce
Tomato slices
Avocado, chopped
Lay tortilla on a clean, flat surface. Spread 2-3 tablespoons of ranch dressing onto the tortilla. Top dressing with turkey slices, bacon and slice of cheese. Add lettuce, tomato and avocado. Fold ends of tortilla up over fillings, then fold up burrito style. Slice in half, serve and enjoy!
---
Snack: No-bake energy bites
Prep time: 15 minutes
Servings: 24
1 cup rolled oats
1/2 cup mini semi-sweet chocolate
chips or white chocolate chips and cranberries (whatever fits your taste)
1/2 cup ground flax seed
1/2 cup peanut butter
1/3 cup honey
1 teaspoon vanilla extract
Combine oats, chocolate chips, flax seed, peanut butter, honey and vanilla extract in a bowl and then form mixture into balls with your hands. Place energy bites on a baking sheet and put in the refrigerator until firm. This should take about an hour. (Recipe from allrecipes.com.)
---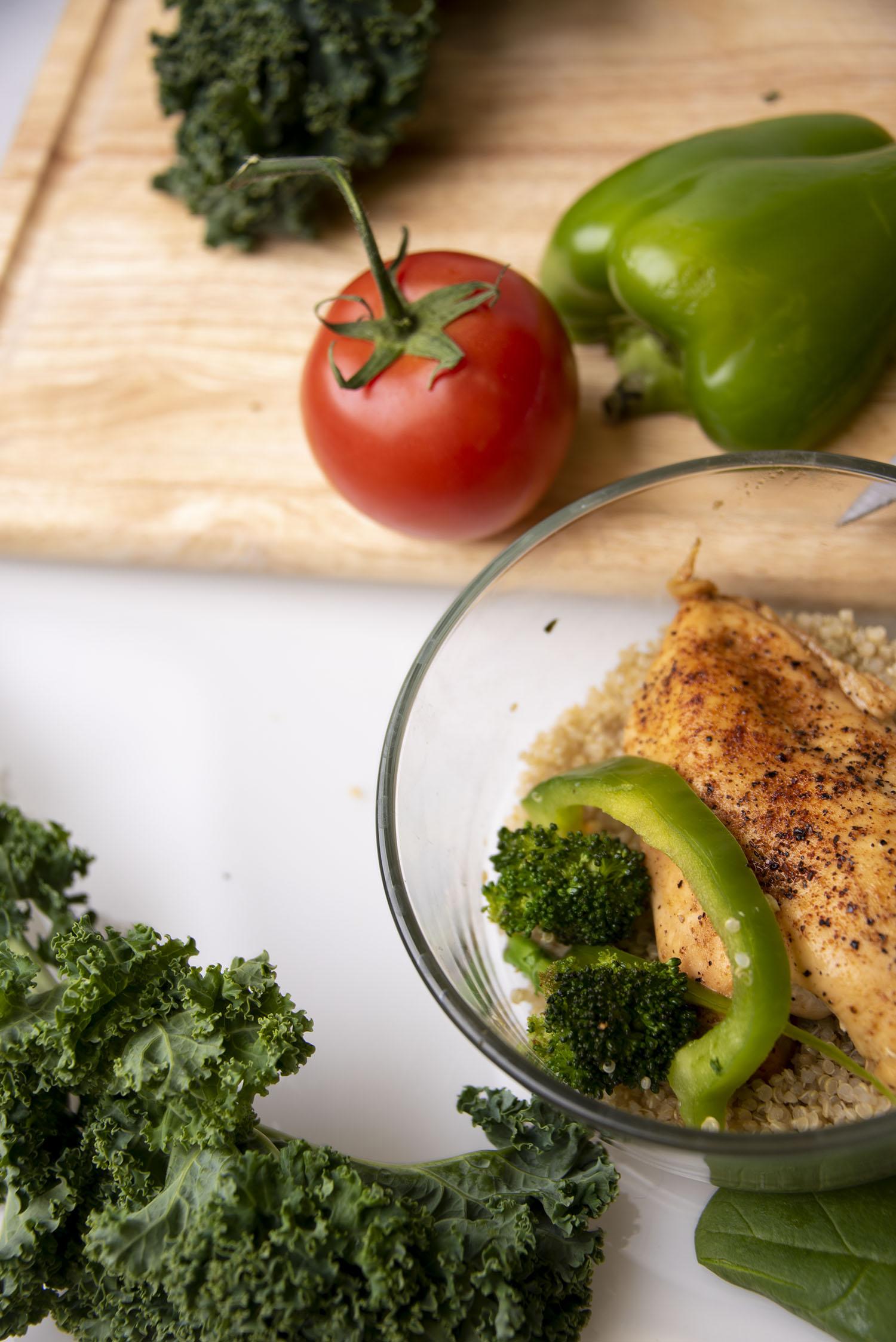 Dinner: One-pan chicken And veggies
Cook time: 30 minutes
Servings: 4
2 medium boneless, skinless
chicken breasts cut into 1/2-inch pieces
1 cup broccoli florets, frozen or fresh
1 small red onion, chopped
1 cup grape tomatoes
1 medium zucchini, chopped
2 cloves garlic, minced
1 tablespoon Italian seasoning
1 teaspoon kosher salt
1/2 teaspoon black pepper, optional
1/2 teaspoon red pepper
flakes, optional
1/2 teaspoon paprika
2 tablespoons olive oil
2-4 cups cooked rice of choice, optional
Preheat oven to 450 F. Line a baking sheet with aluminum foil and set aside. Place the chicken and veggies in the baking dish. Sprinkle Italian seasoning, kosher salt, black pepper, red pepper flakes, paprika and garlic evenly over the chicken and veggies. Drizzle with the olive oil. Bake for 15-20 minutes or until the veggies are charred and chicken is cooked to 165 F. Use a thermometer or cut into the thickest part of the chicken and make sure the color is white with no pink hues. The chicken should be tender and ready to serve.
Meal prep instructions:
Place 1/2 to 1 cup of cooked rice of choice into 4 individual meal prep containers. Divide chicken and veggies evenly on top of the rice. Cover and store in the fridge for up to 5 days or freezer up to 2 months.