Story by Pandora Booth, Lasikka Bruck, Clarissa Dean and Maddie Hall|Illustrations by Bailey Brush
WKU celebrated Homecoming with a multitude of festivities on Friday, Oct. 28 and Saturday, Oct. 29 with the theme "Nightmare on Normal Street." Check out the Talisman's coverage of the parade, the tailgate, the step show and more.
Parade and Big Red's Roar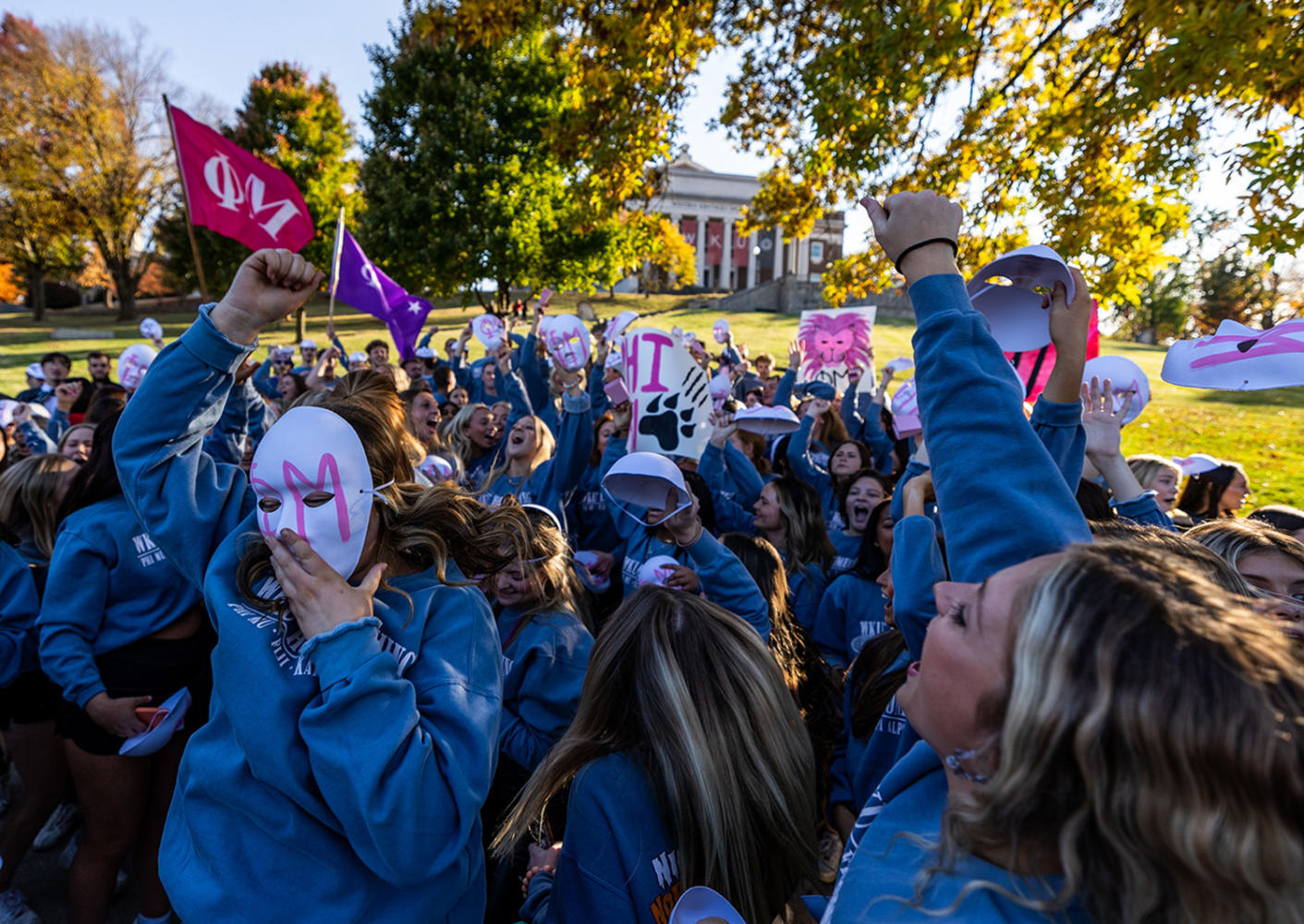 The sidewalks of State Street were packed with people ready for the parade to begin at 5 p.m. on Friday, Oct. 28. Children were dressed in Halloween costumes and dogs were wagging their tails in excitement.
The Big Red Marching Band led the parade as performances from groups like Kaois Dance Company followed. Sororities and fraternities brought their best energy, floats and candy.
Children ran into the streets to grab their favorite sweets and trade with their friends.
The Big Red Barking Band, featuring different dogs, was a fan favorite. Louisville freshman Charlie Loewy said the Barking Band was his favorite from the parade. The parade was his first Homecoming event. Loewy said he enjoyed it and looks forward to going to more. 
"I haven't been to any homecoming things before, but I definitely want to go to the parades in the future. I thought it was sweet how they were passing out candy to the kids," Loewy said.
After the parade, people headed to Cherry Hall and were greeted by the cheer team. A mix of sororities, fraternities and organizations on campus circled around a stage set up in front of Cherry.
A range of people were presented on the stage including members of WKU's football team, homecoming queen candidates and President Timothy Caboni.
Gianna Cecil, a senior from Louisville, said it was her first time at the parade and at a Homecoming event. She said she enjoyed her experience at Big Red's Roar.
"This is the first time I've actually been able to come to it because I've had stuff every year. So, I'm glad I'm able to finally make it," she said.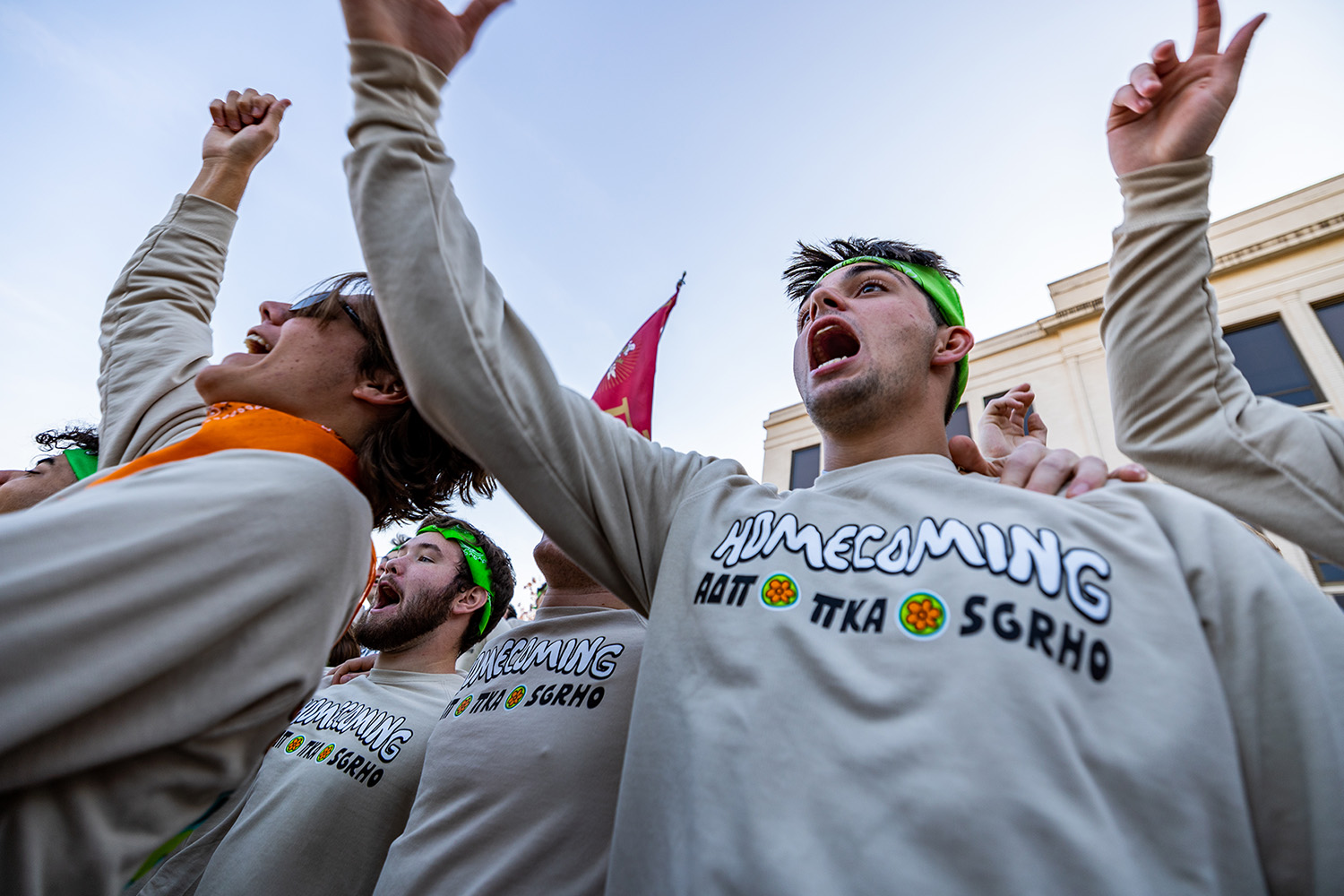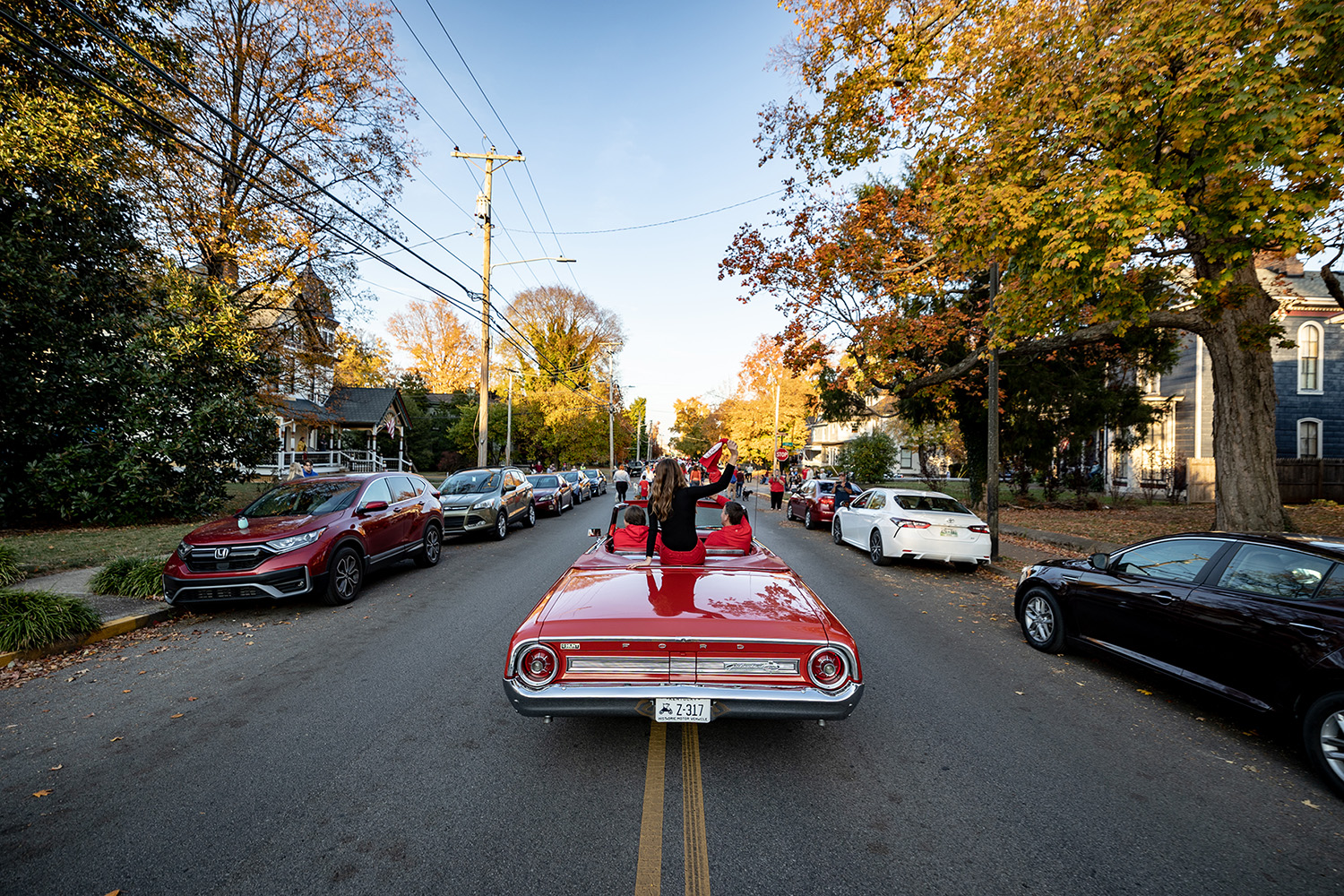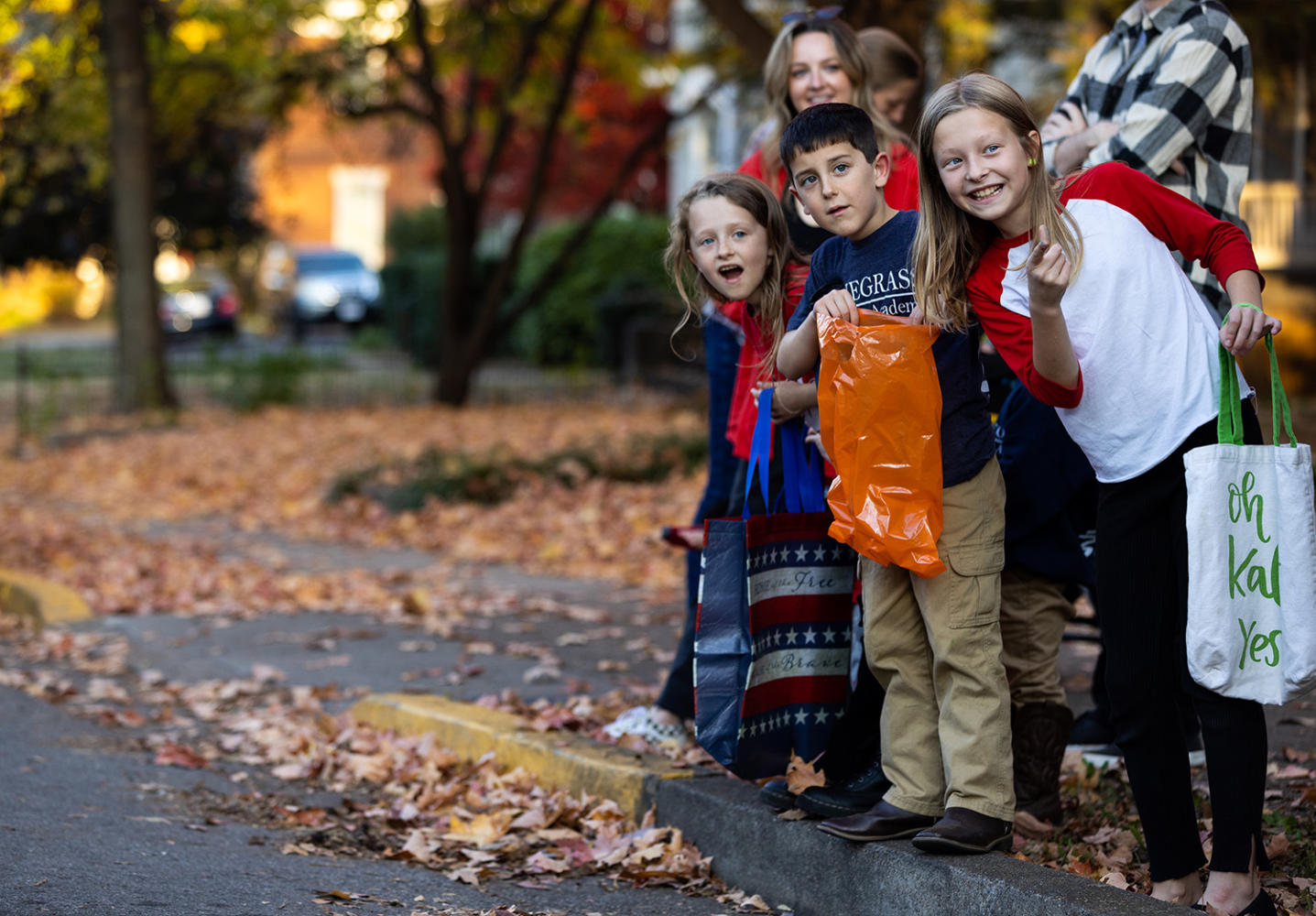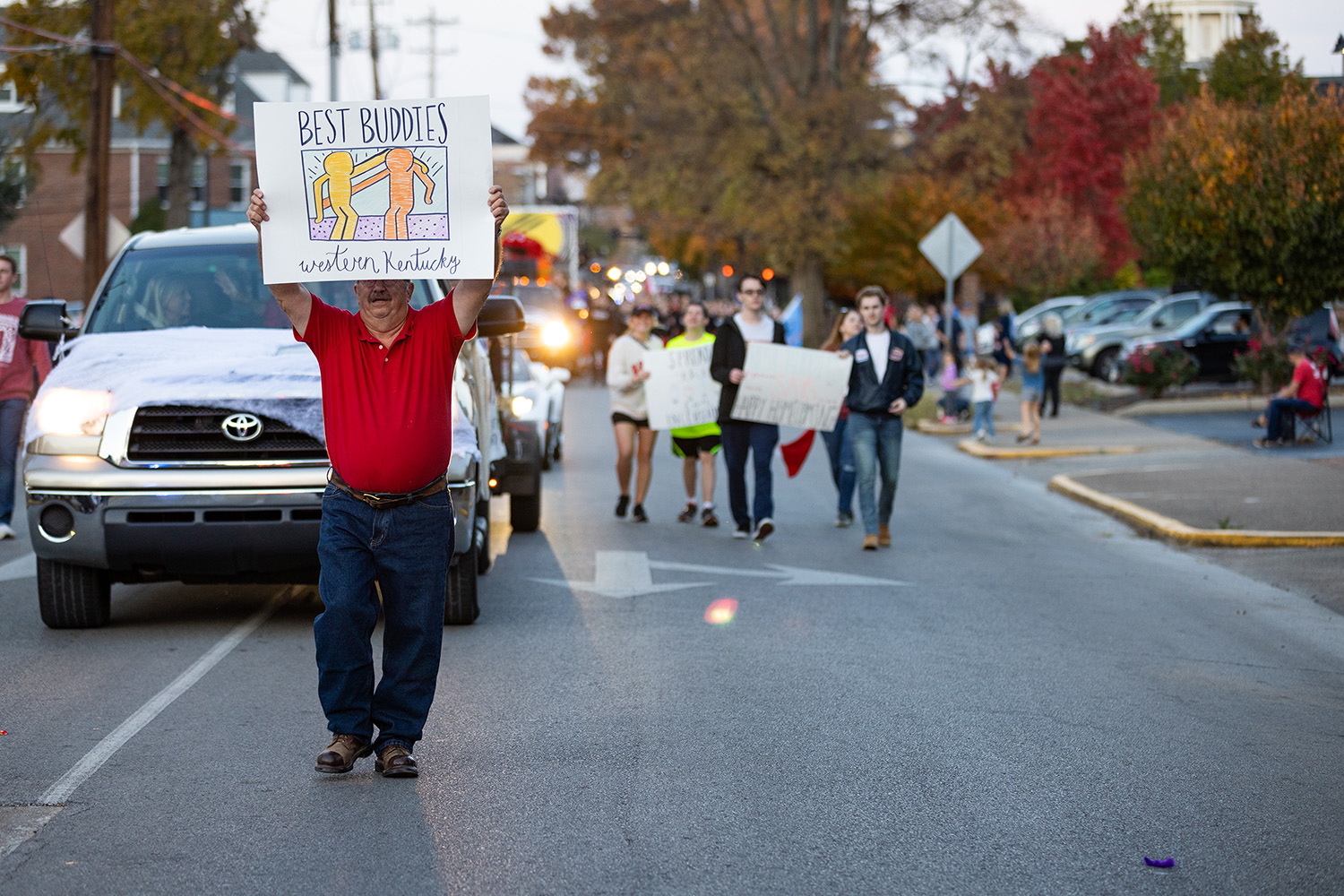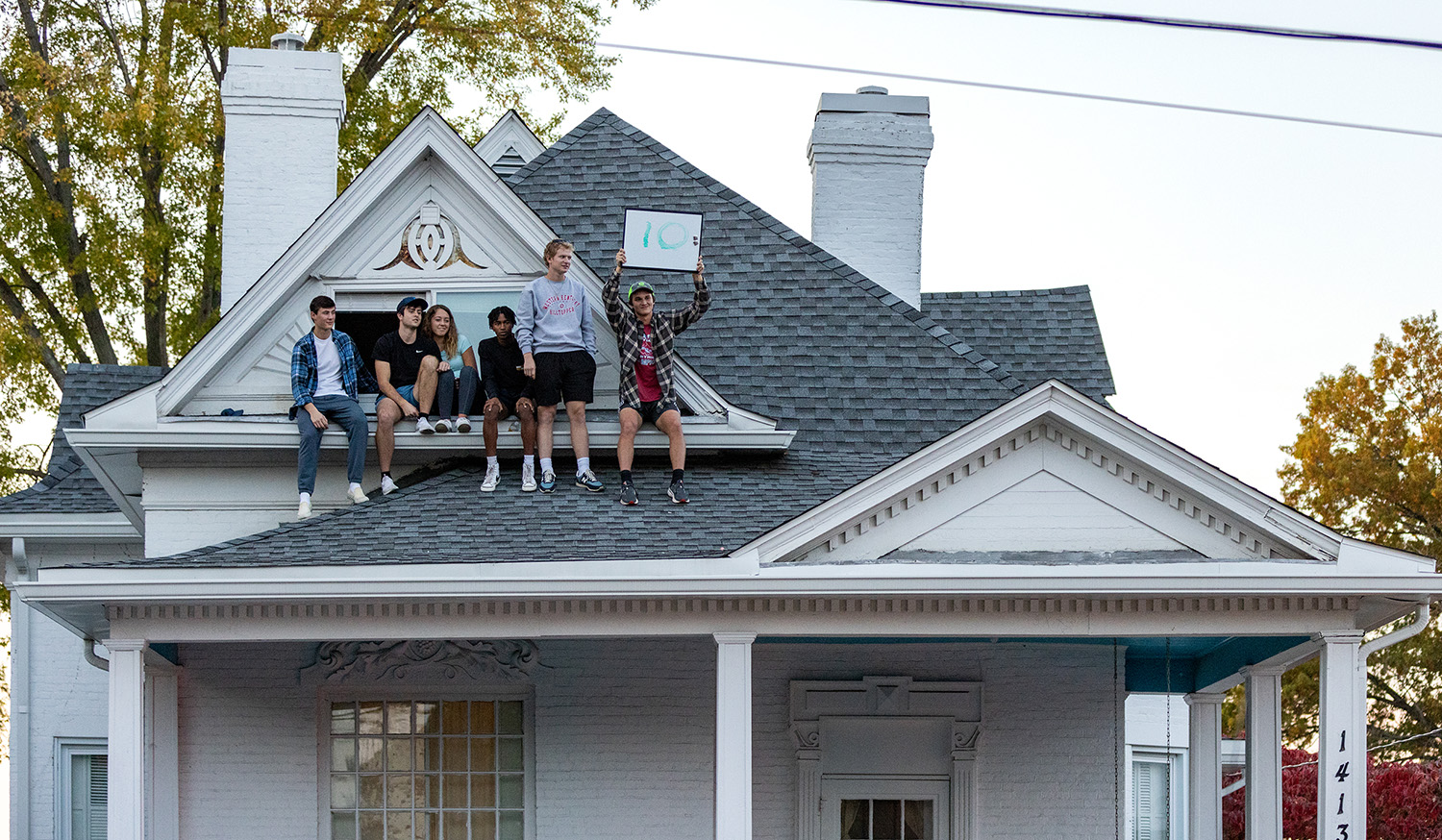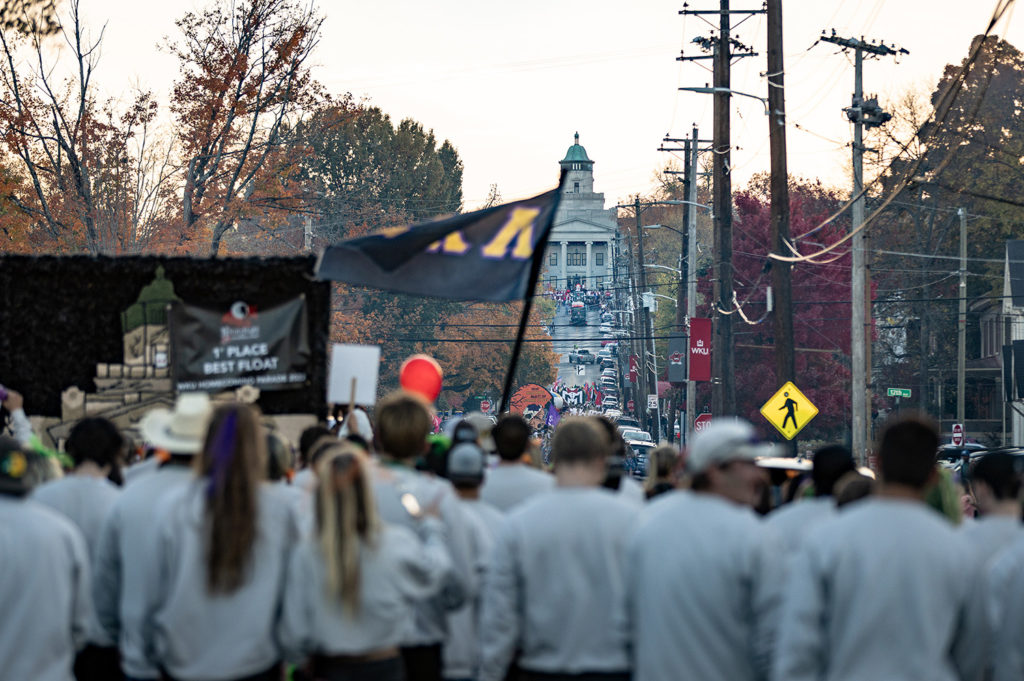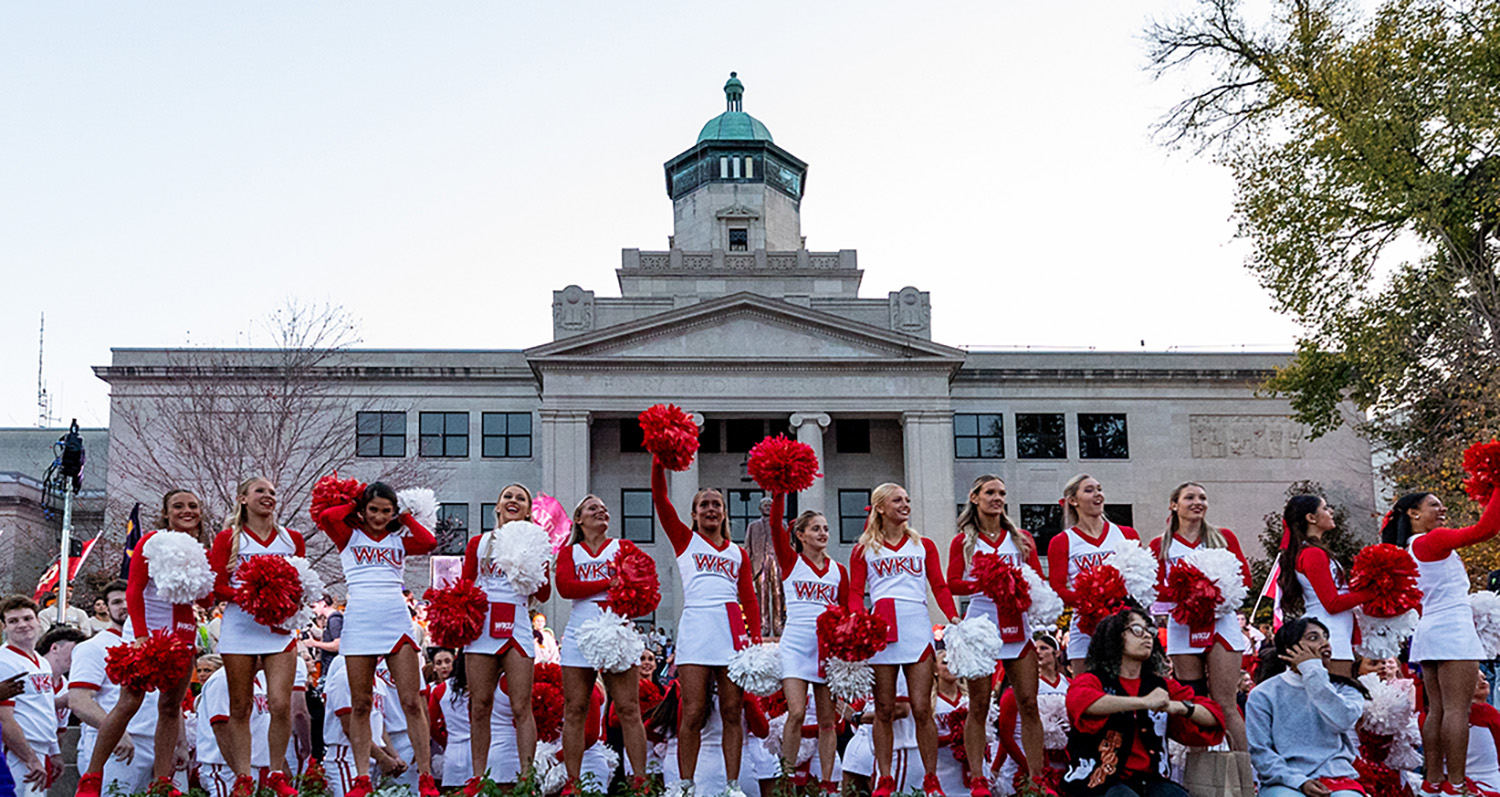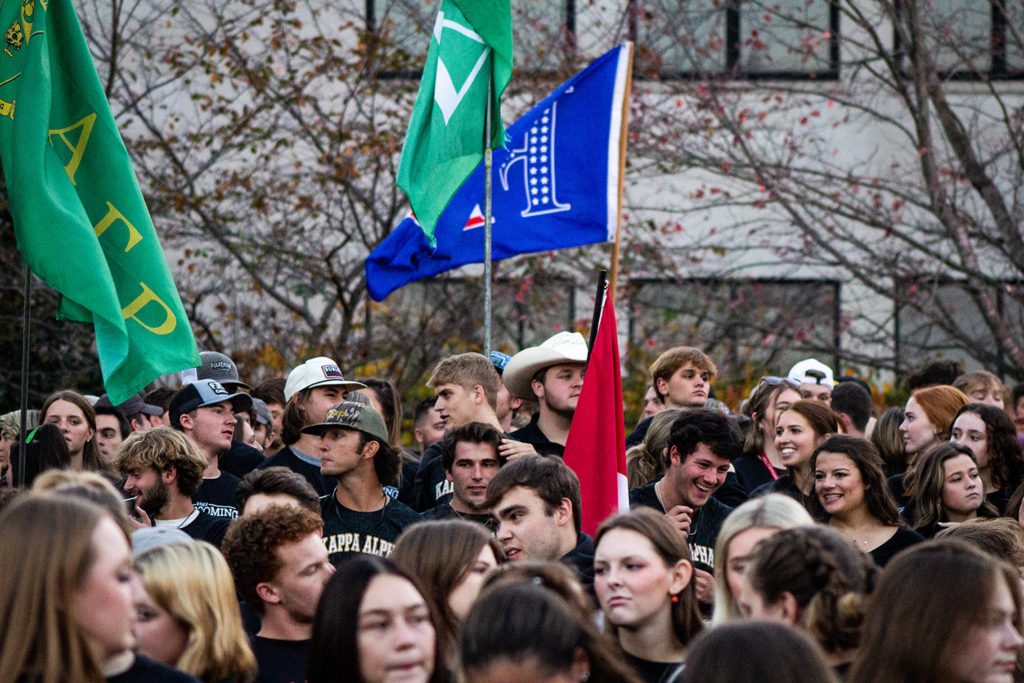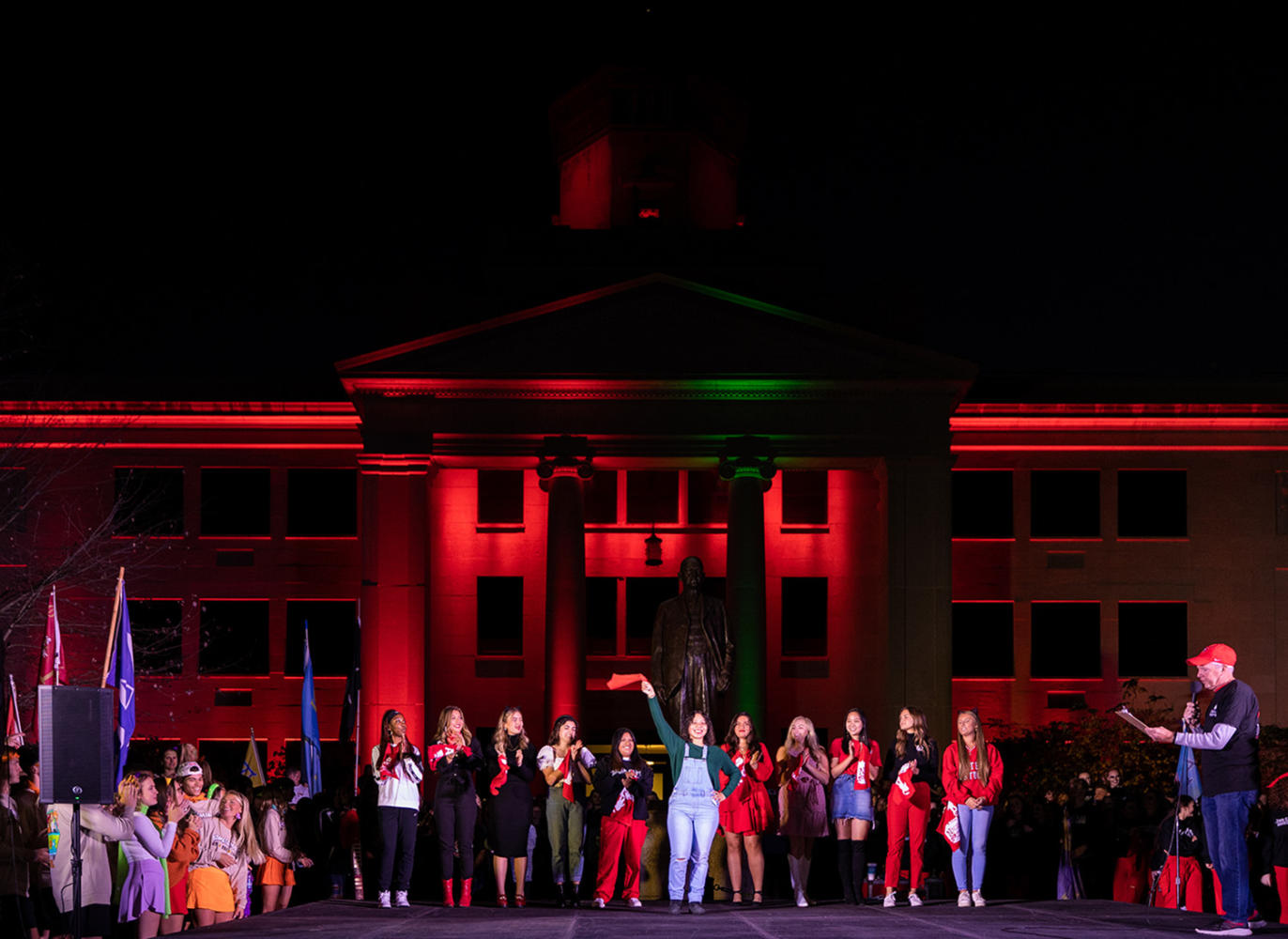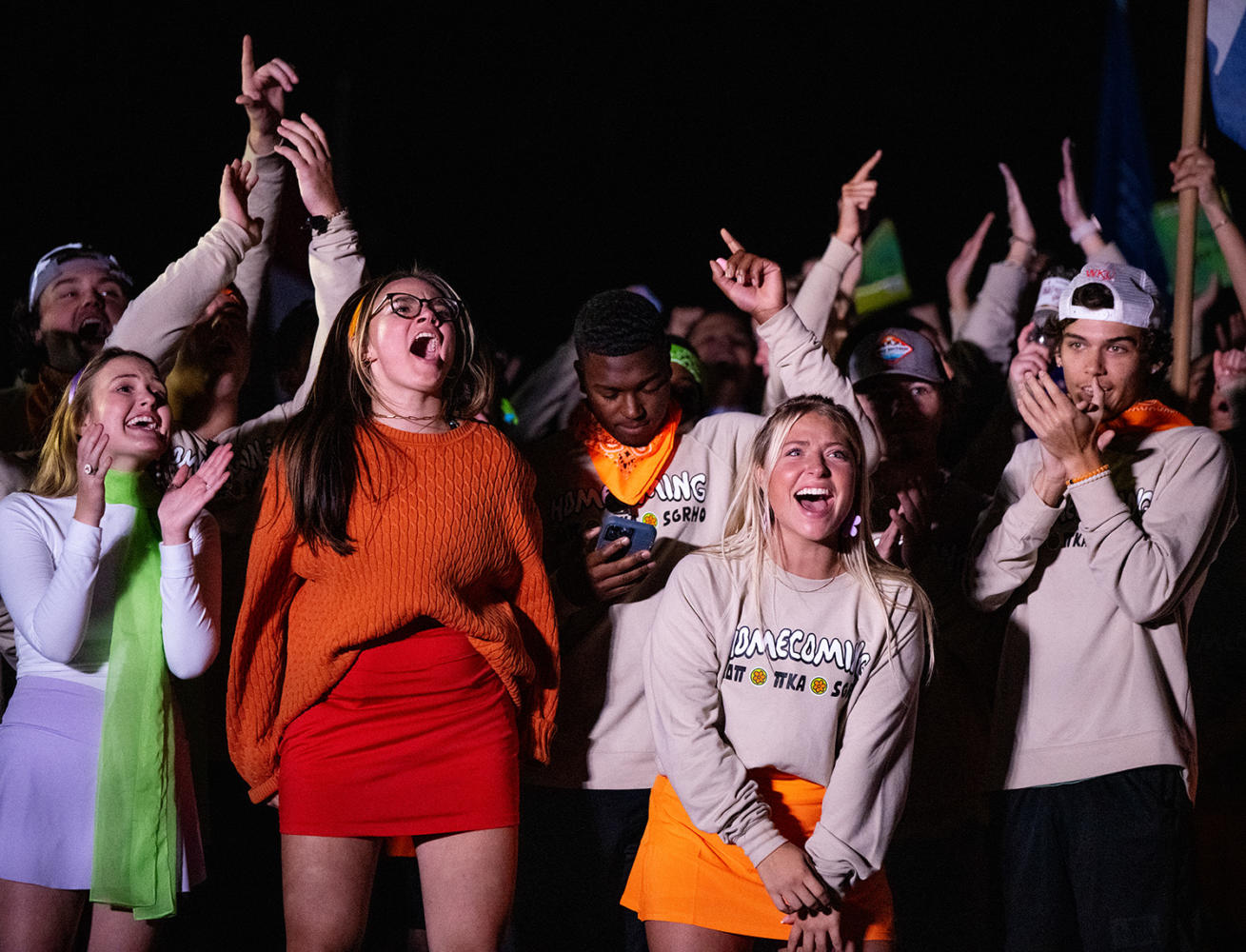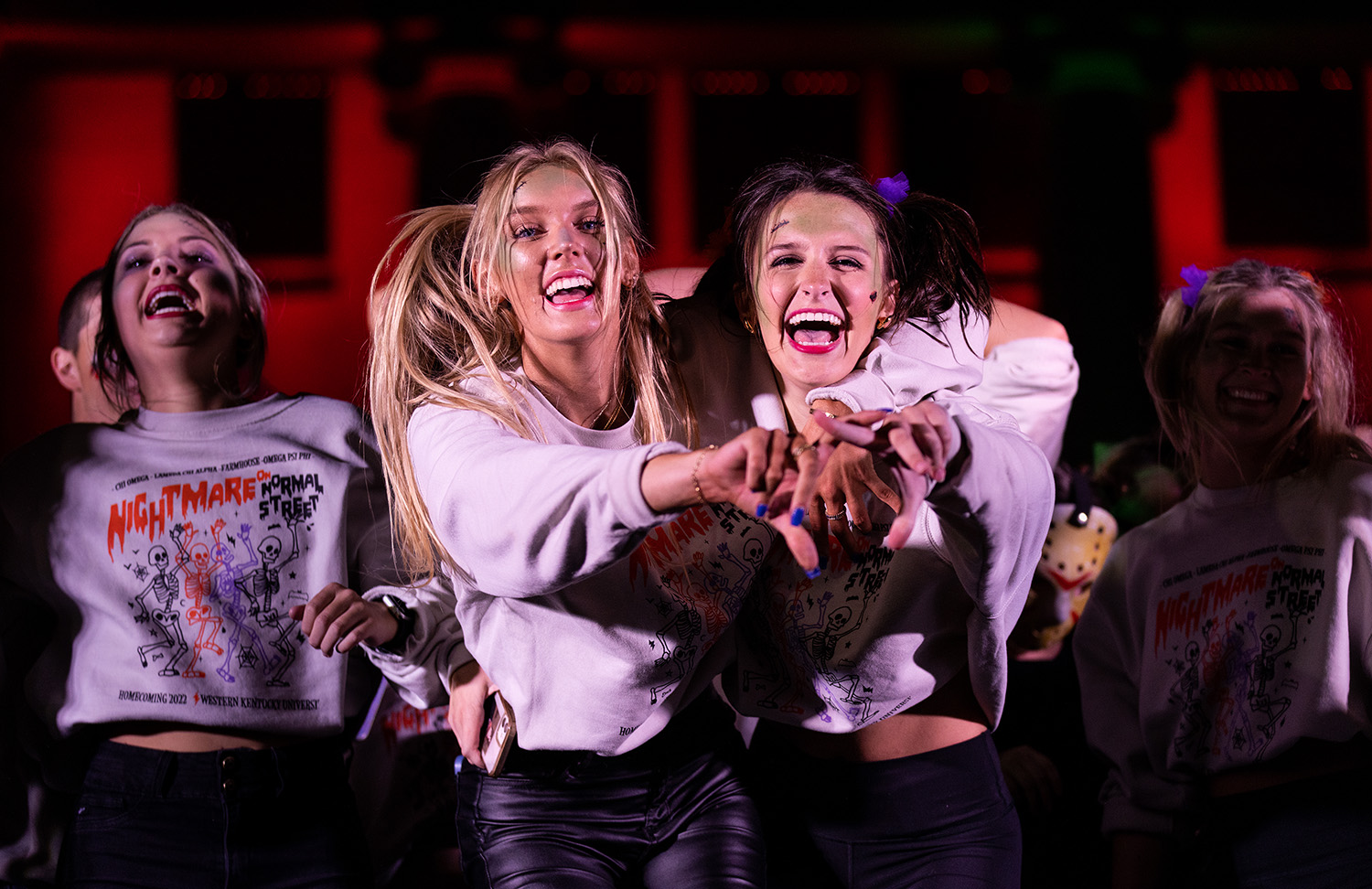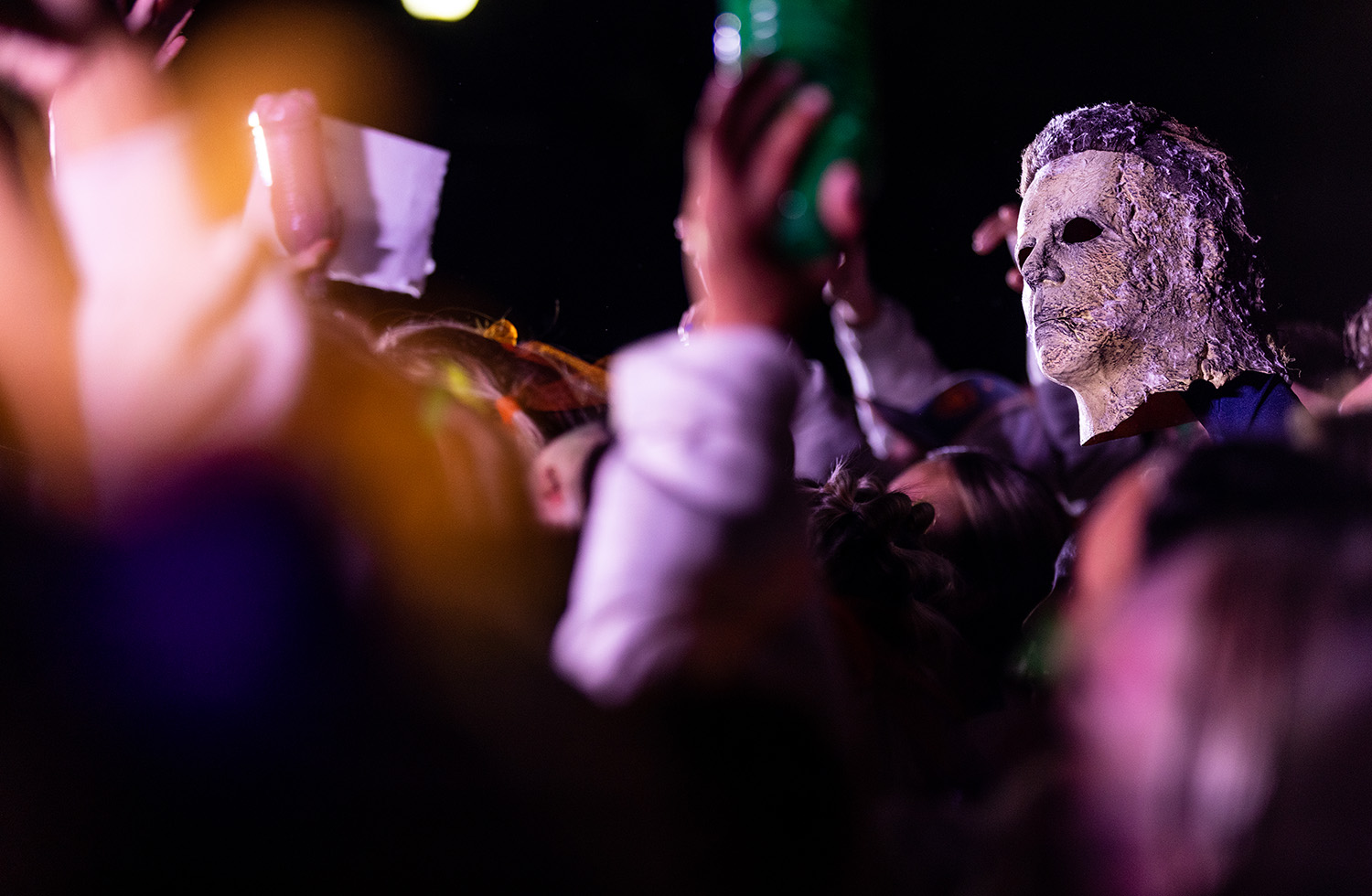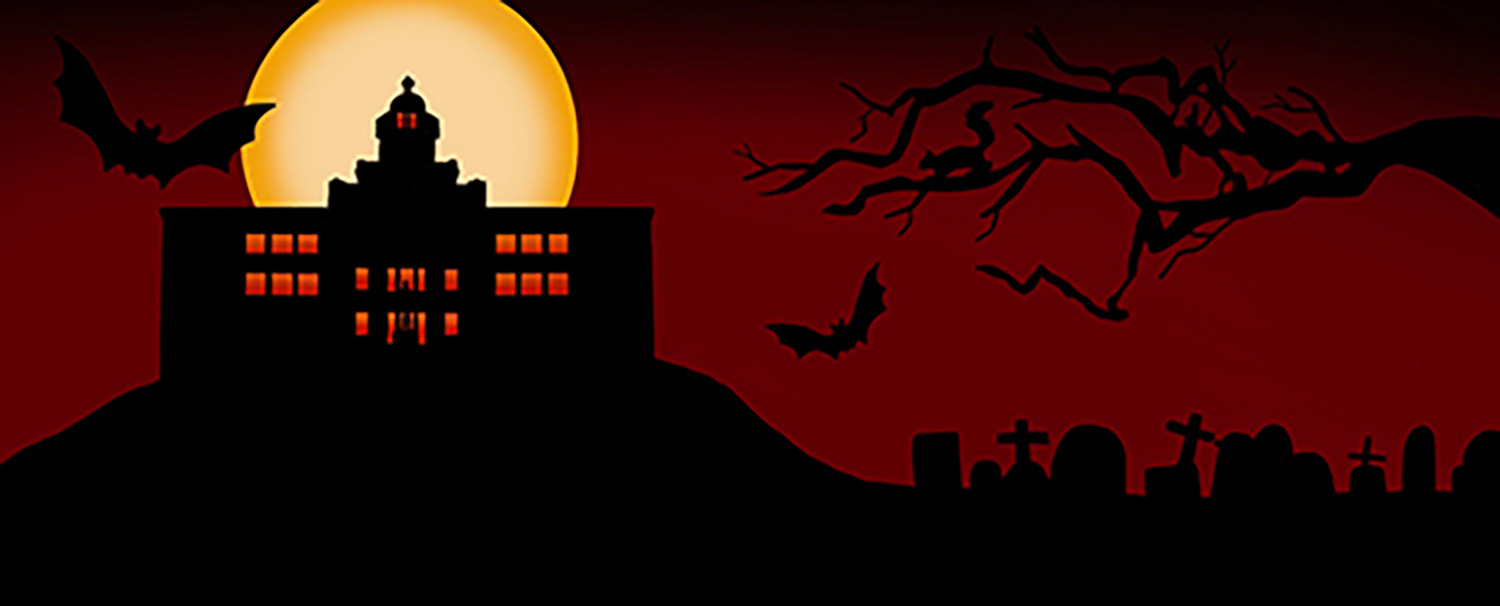 Tailgate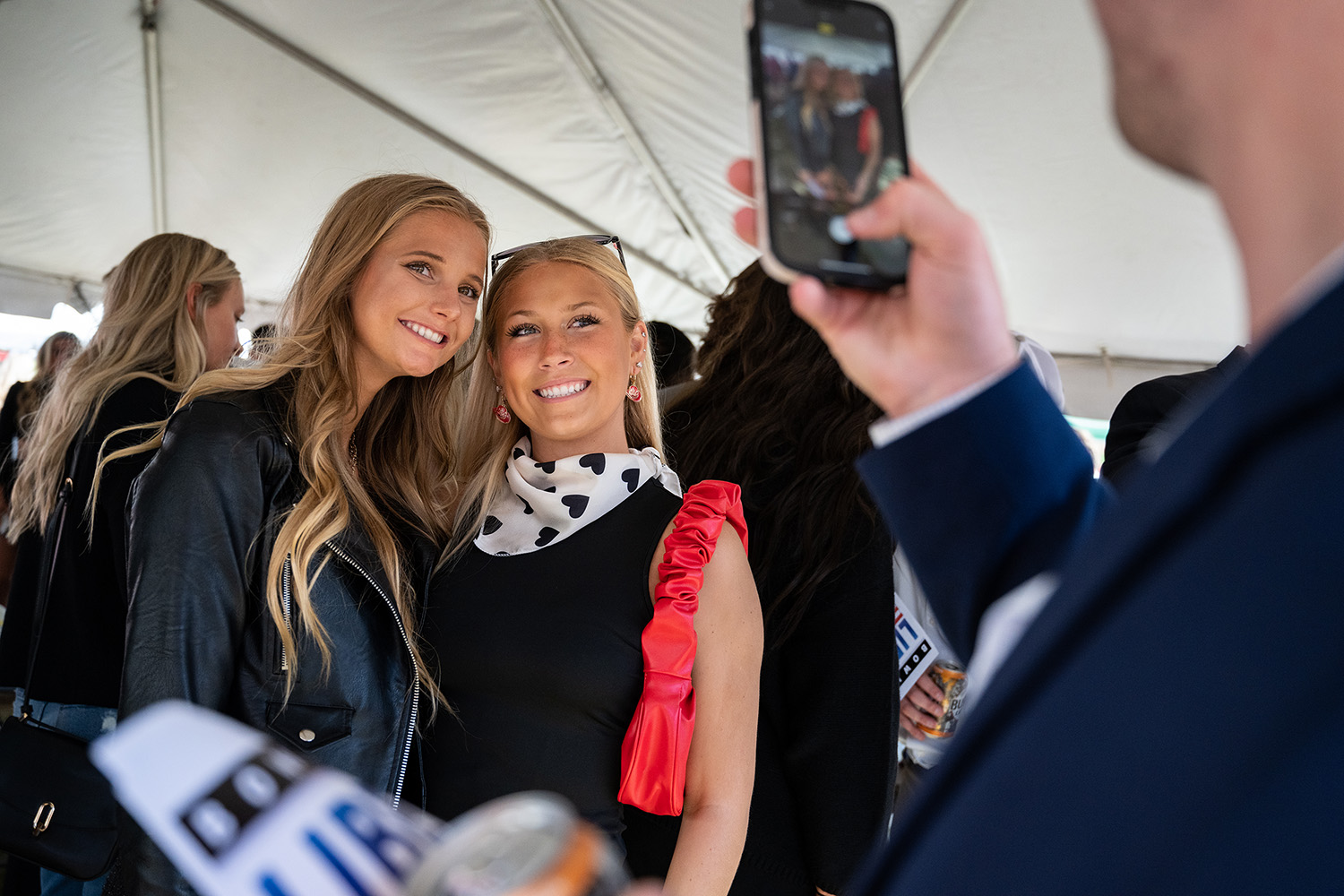 A flurry of red, white and black covered campus on the morning of Saturday, Oct. 29 as fans prepared for the Homecoming football game against the University of North Texas.
Fraternity and sorority tents covered South Lawn, with members dressed up in suits and dresses. Under many tents there were cornhole boards, snacks and alcoholic drinks to accompany the pregame festivities.
Hardinsburg junior Elise McCoy, the interim president for Delta Sigma Pi, said this was her first time getting to enjoy a tailgate after participating in the Big Red Marching Band during her first two years at WKU.
McCoy said the most fun part of her first tailgating experience was reconnecting with alumni from her coed fraternity.
"Seeing all the old alumni and getting to reconnect with people who held high ranking positions in our frat has been a real hoot," McCoy said.
A mix of country and rap music blared during the tailgate as the Big Red Marching Band rehearsed for their walk down the Hill from Parking Structure 1 and into the Houchens-Smith Stadium.
Several campus departments had tailgating tents, including Potter College of Arts and Letters and Gordon Ford College of Business. A few of these tents offered free WKU merchandise such as coasters, water bottles and towels.
The WKU Alumni Association held a big tent run while other alumni decided to set up their own areas in preparation for the game. Mike Riggs, an alum from Bowling Green, said he has been to every Homecoming tailgate for the past 25 years. Riggs has many connections to WKU, as his dad is also an alumni, he met his wife at the university and his son is a current student.
"Homecoming is always great, and now that our son is a junior at western we get to share that with him," Riggs said. "It's a lot of fun to come back and see everybody at one time versus running into them at different places at different times."
The Topper Tailgate Show took place towards the top of South Lawn next to Downing Student Union. The Topper Tailgate Show, hosted by ESPN on 102.7, is dedicated to talking about football games and holding exclusive interviews in preparation for the game. The students talked about their excitement for the game as they interviewed President Timothy Caboni before it began.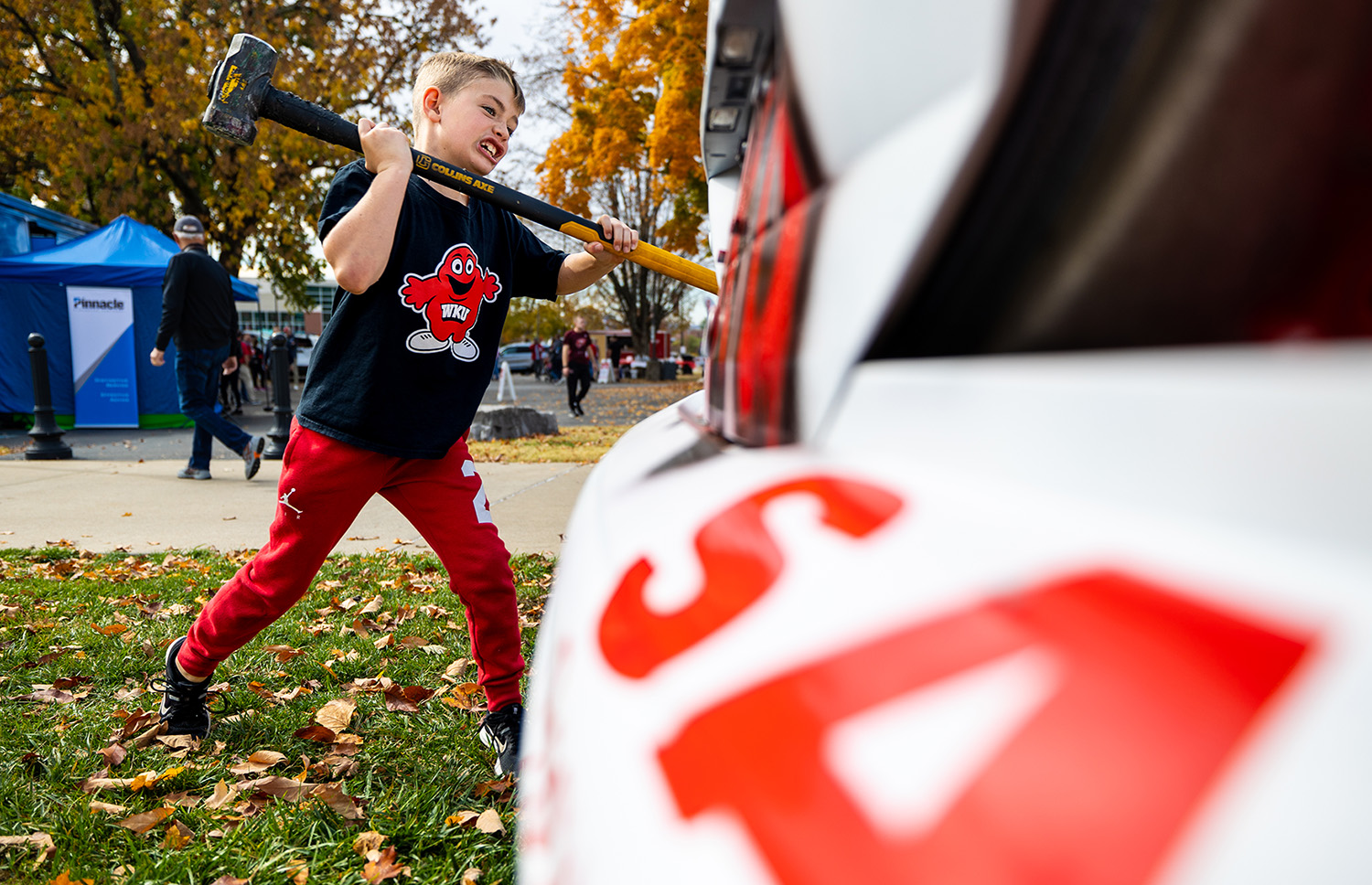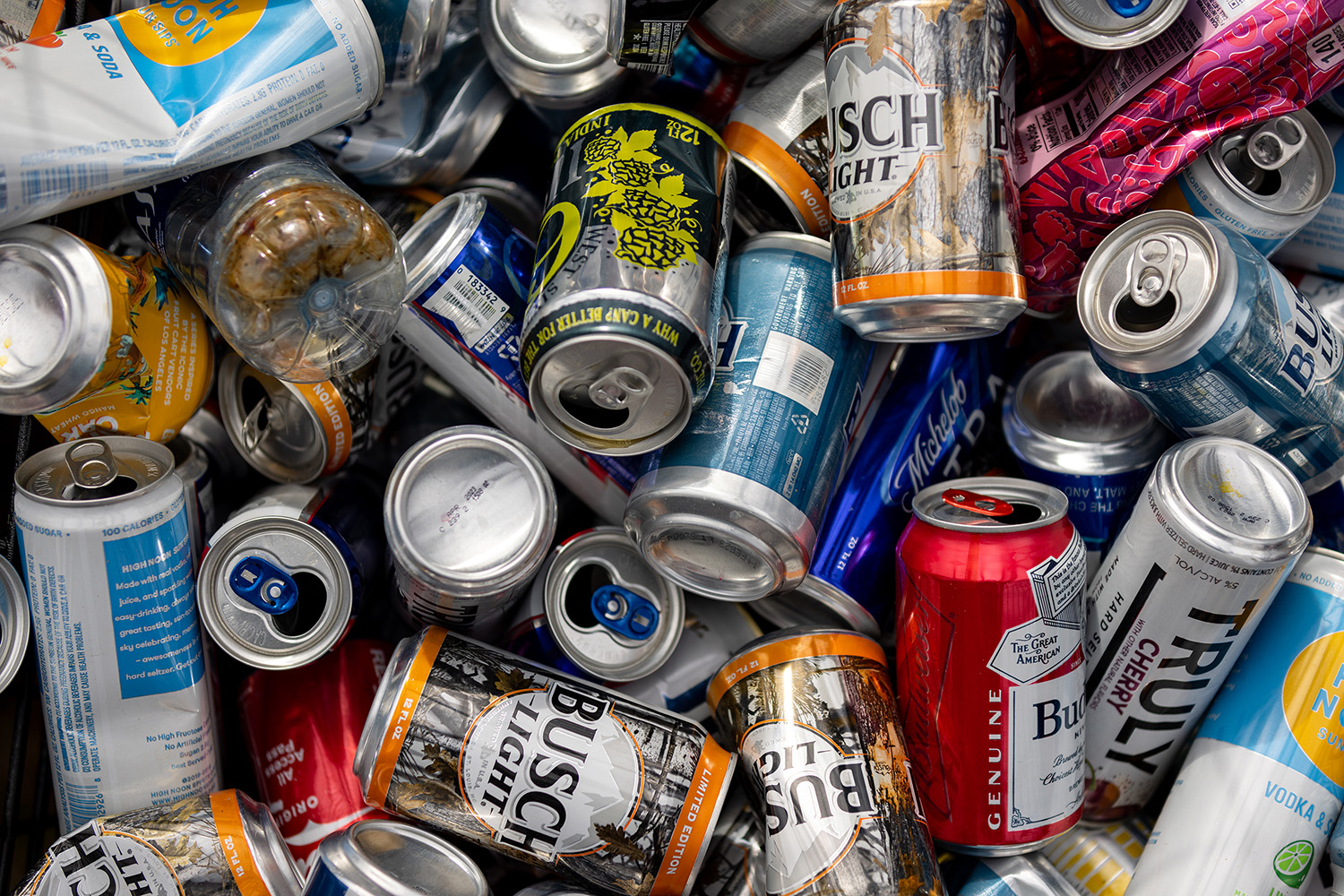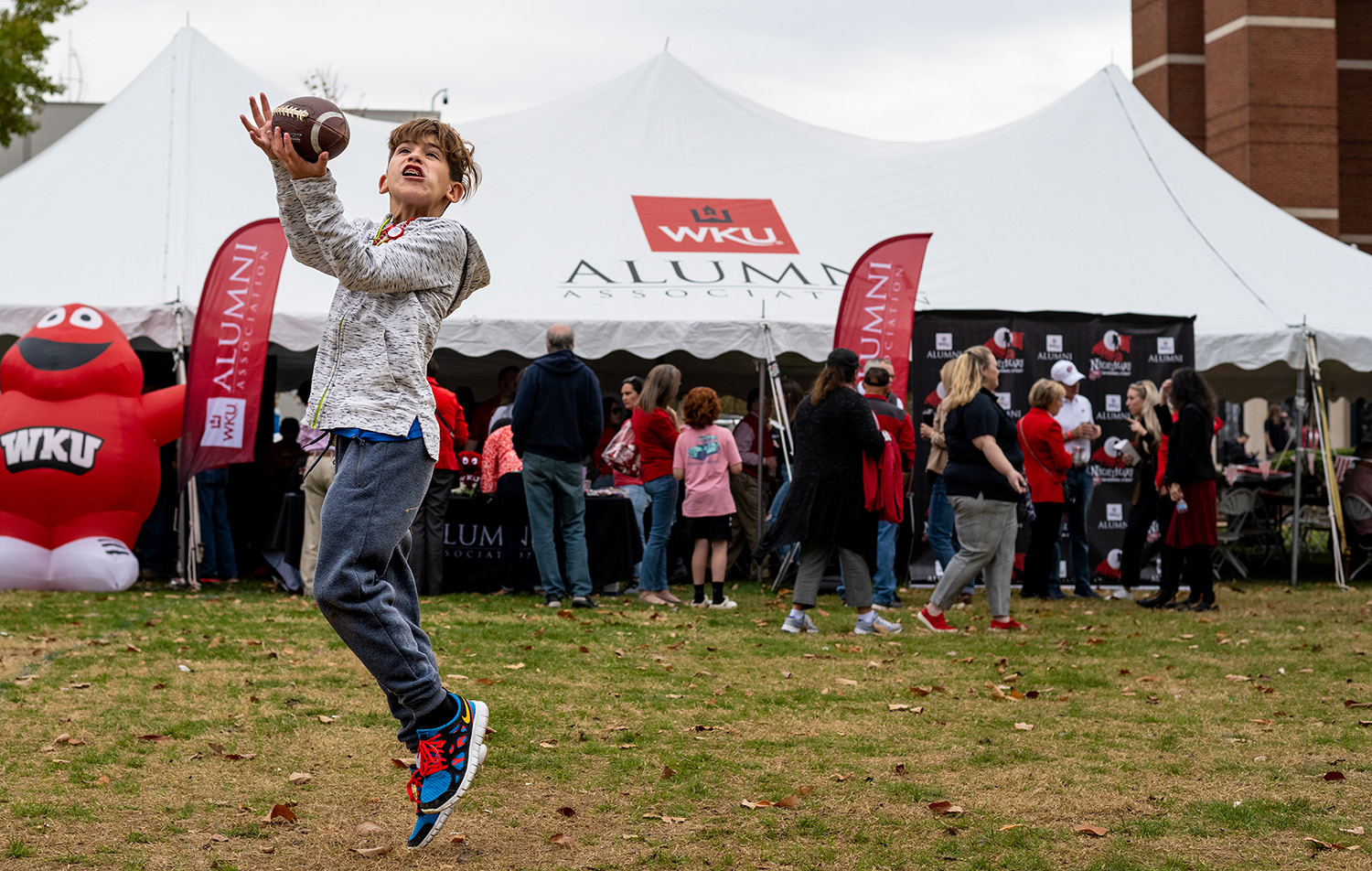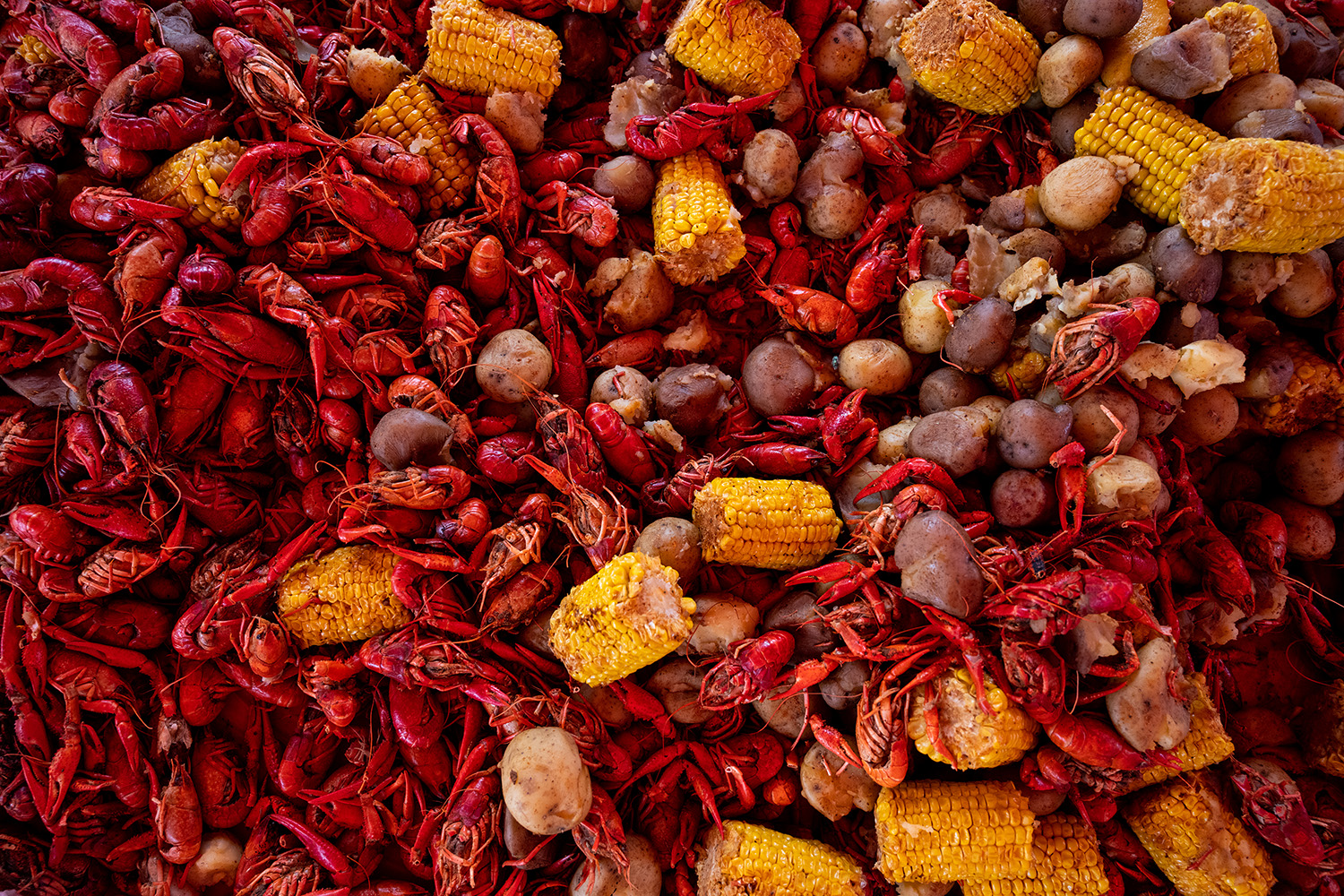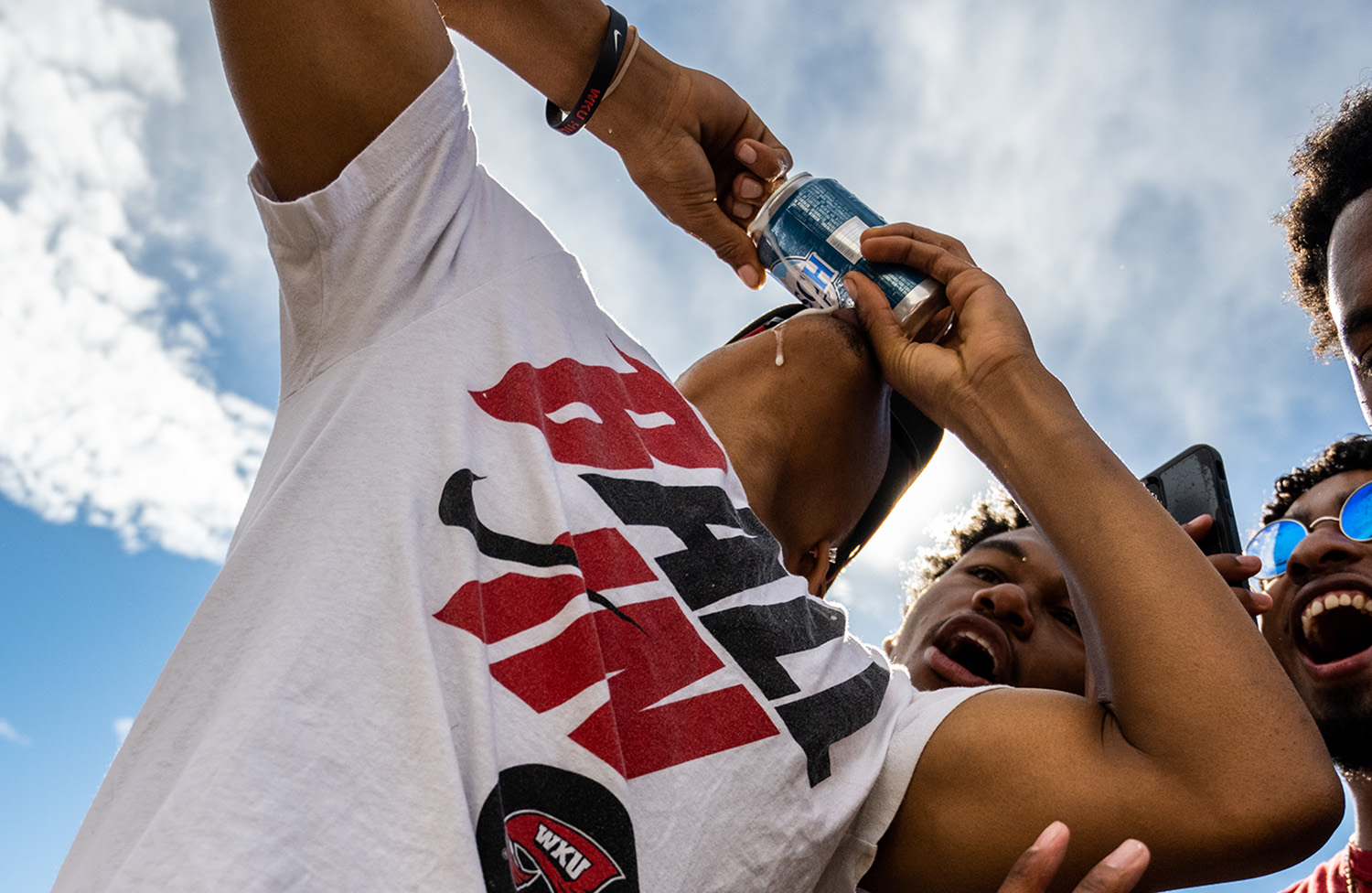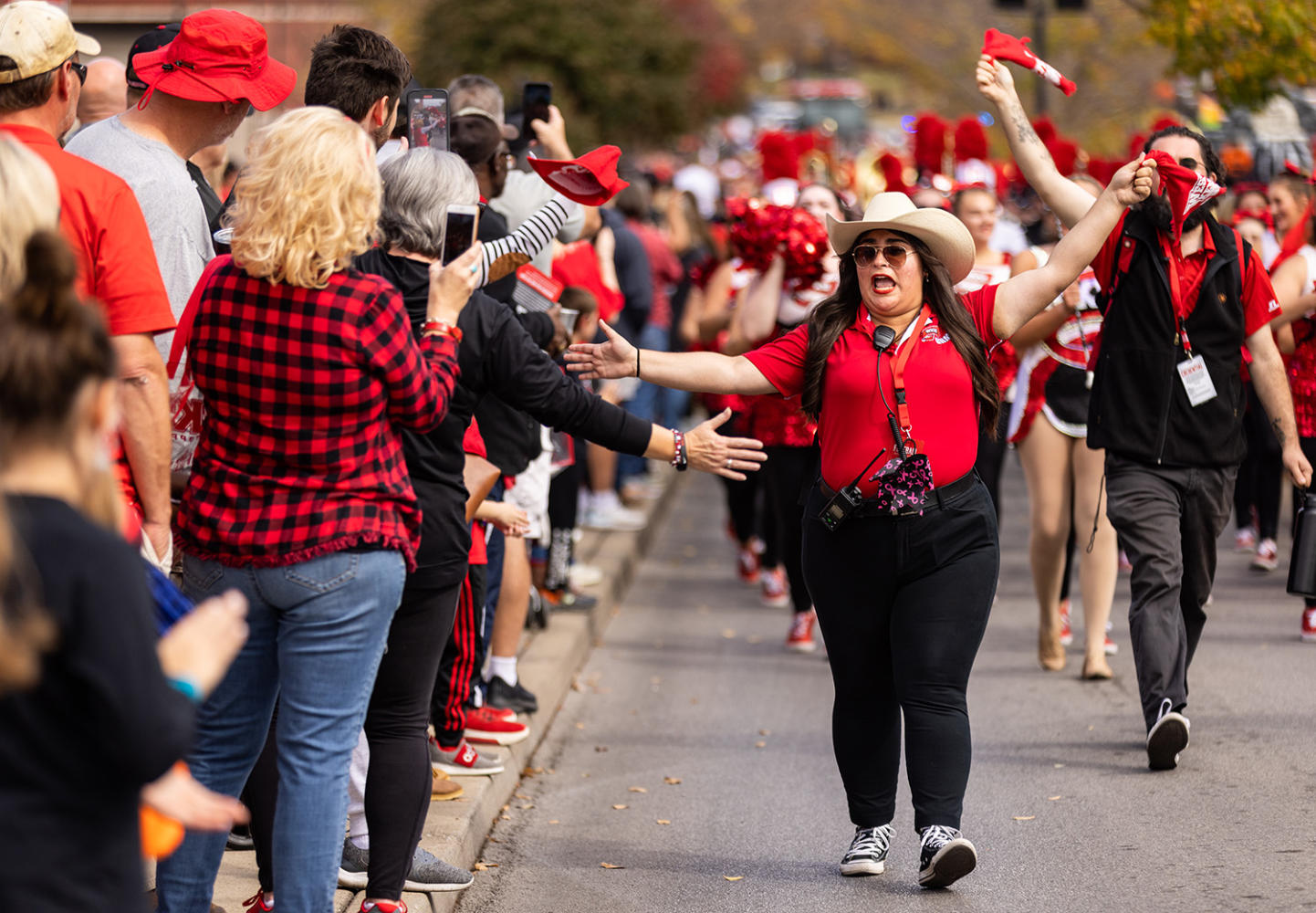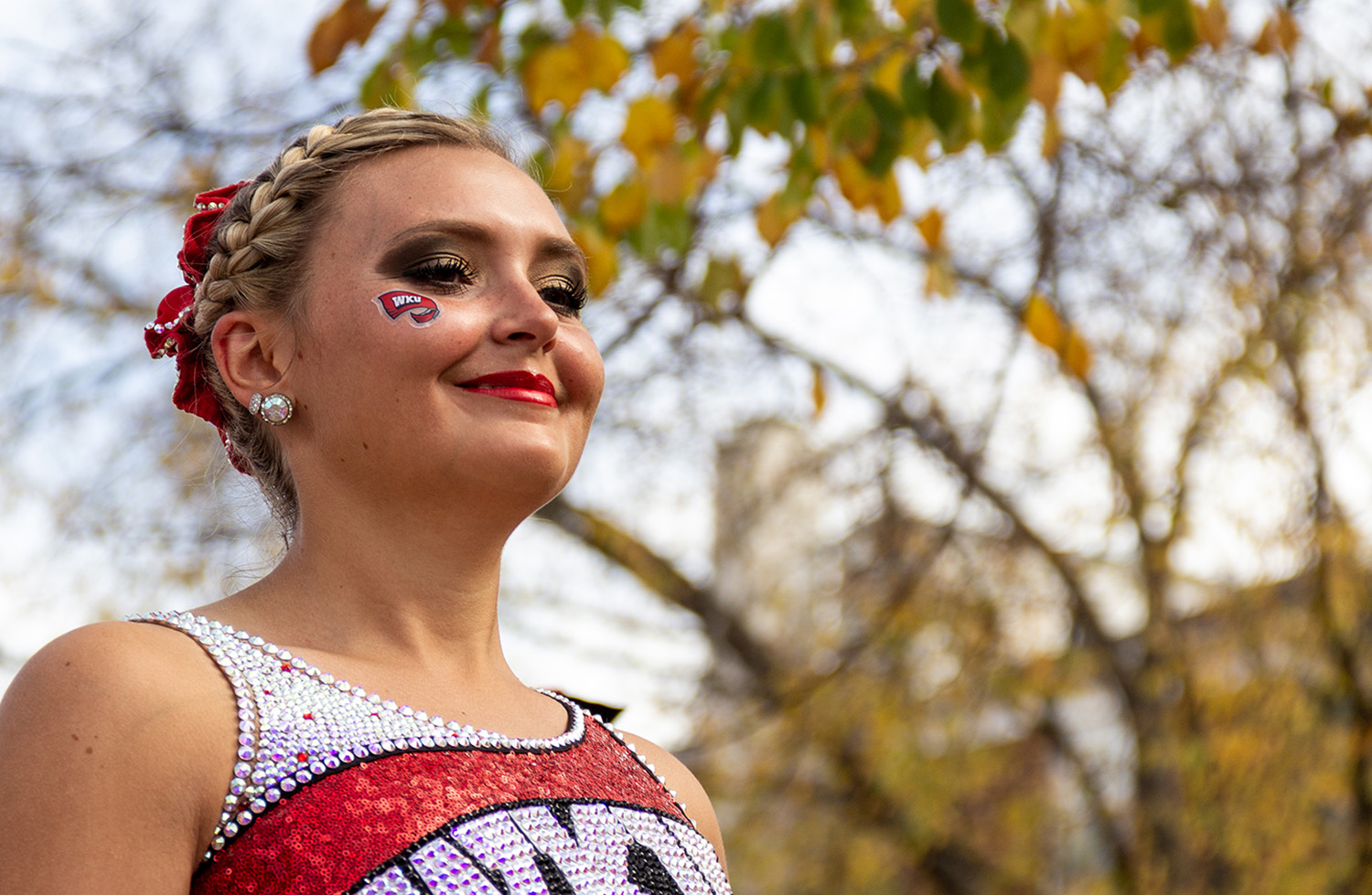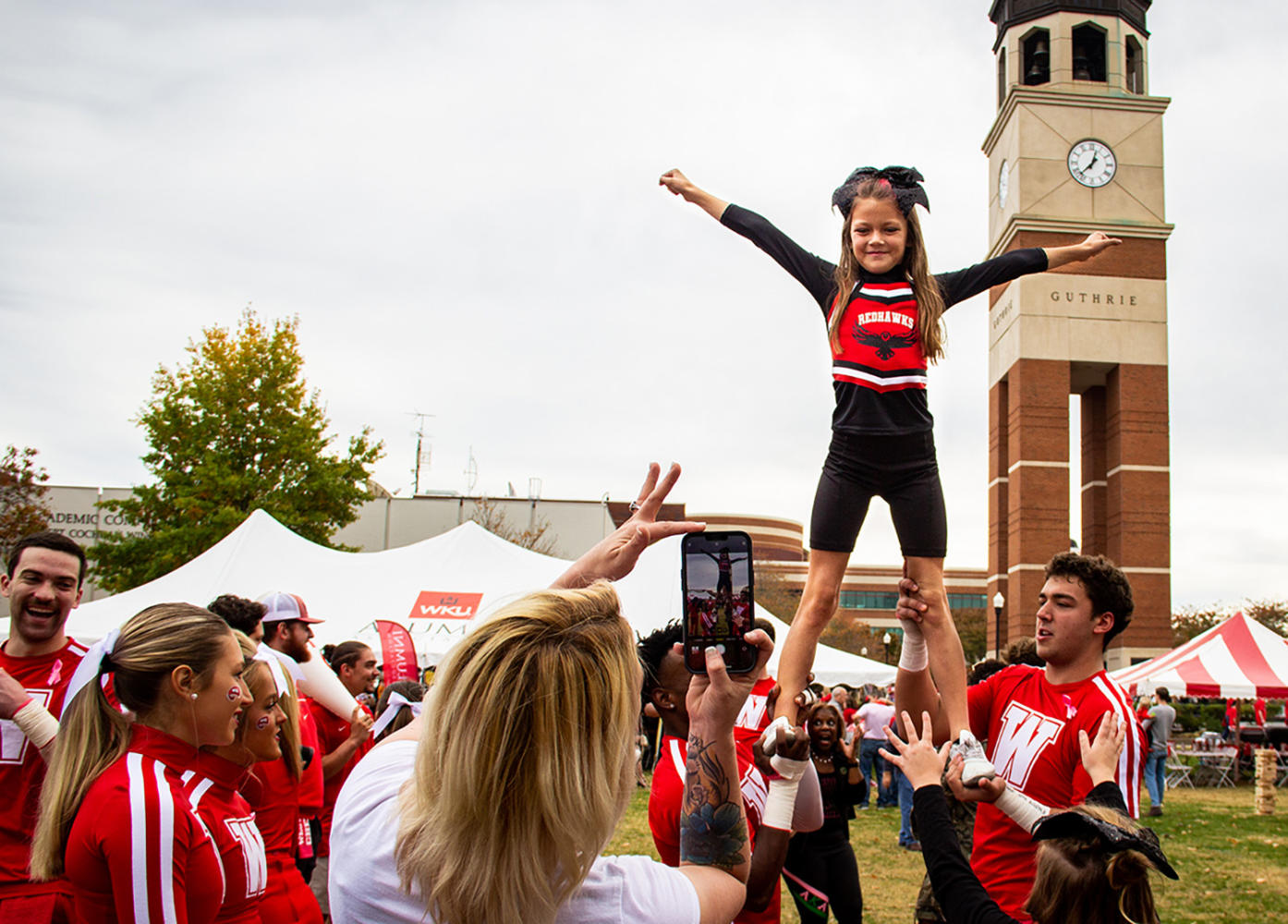 Homecoming Football Game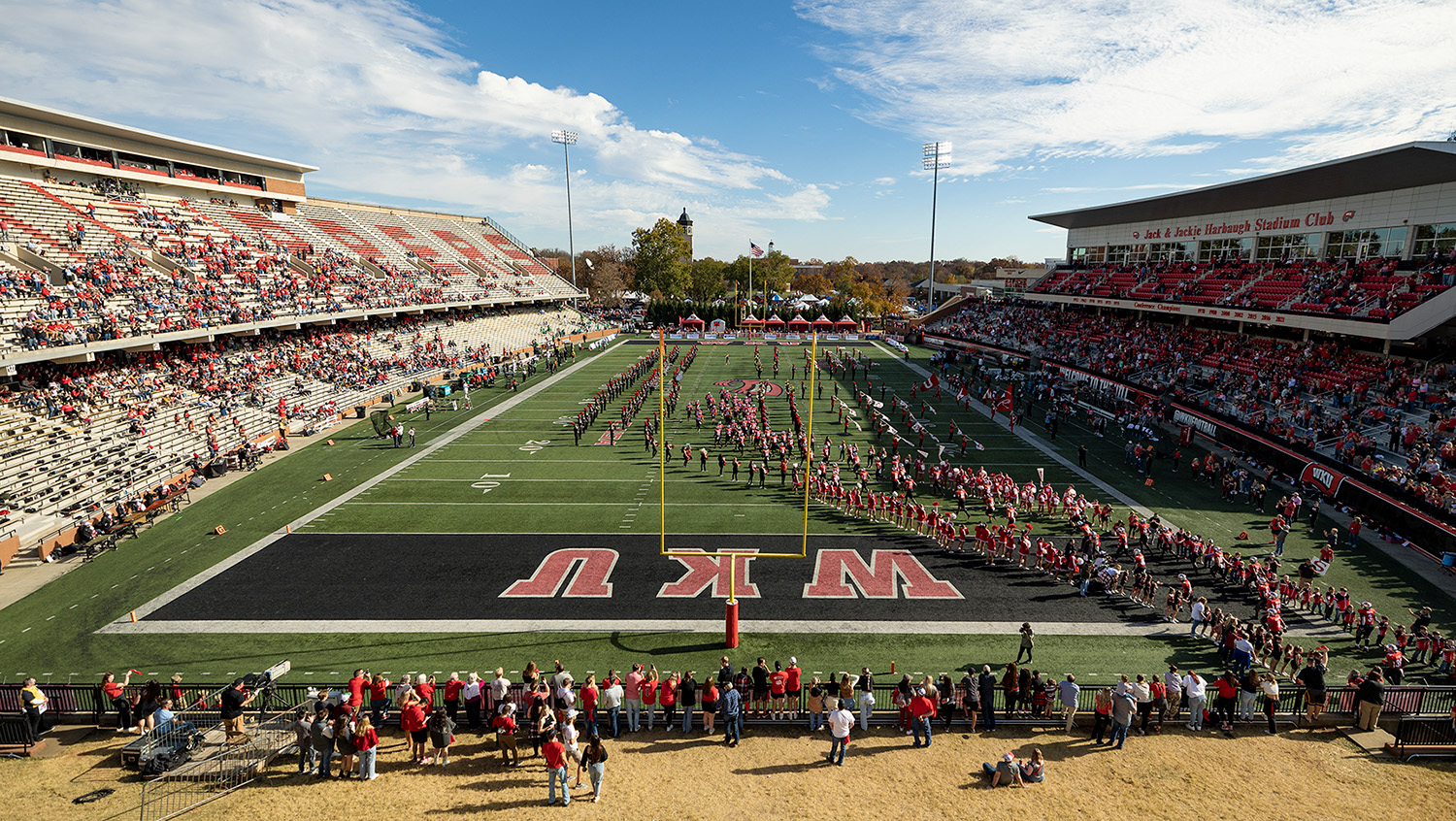 As 2:30 p.m. approached, students, family, faculty and alumni piled into the bleachers awaiting the annual Homecoming football game. Fans were hopeful that the Hilltoppers could secure their sixth win of the season as they took on the University of North Texas.
Smiling faces filled the student section as the Big Red Marching Band amused the crowd and played the university's fight song for attendees to sing along to. As the game began, the crowd went wild while screaming, "Go Tops," along with the cheerleaders who encouraged them.
"I think the most exciting part about the game was when we got our first touchdown," Phelps junior Tiana Hinkle said. "We were already down by the other team, then we got our first touchdown, and it was amazing."
At halftime, Homecoming queen candidates lined up with their escorts in preparation for their time to shine as 2021 Homecoming queen, Abbey Norvell, prepared to crown her successor.
The crowd cheered as Calleigh Powell, a senior from Vevay, Indiana, was crowned the Homecoming queen.
The University of North Texas won with 40 points while the Toppers ended with 13. Although this wasn't the desired outcome for the Hilltoppers, fans still enjoyed the game.
"I love attending football games at WKU. No matter the outcome, everyone always comes together to show support," Burkesville freshman Adrian Beaty said.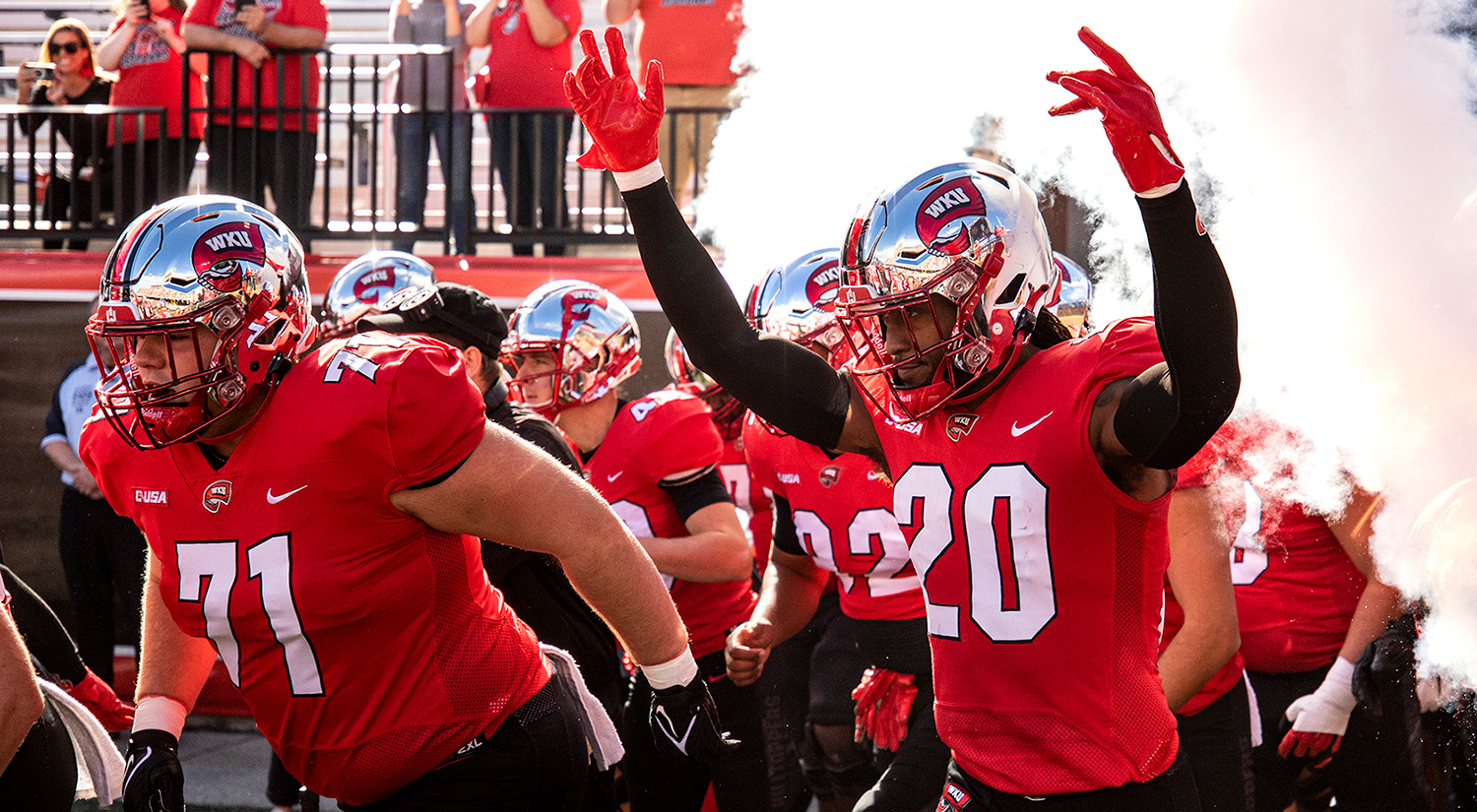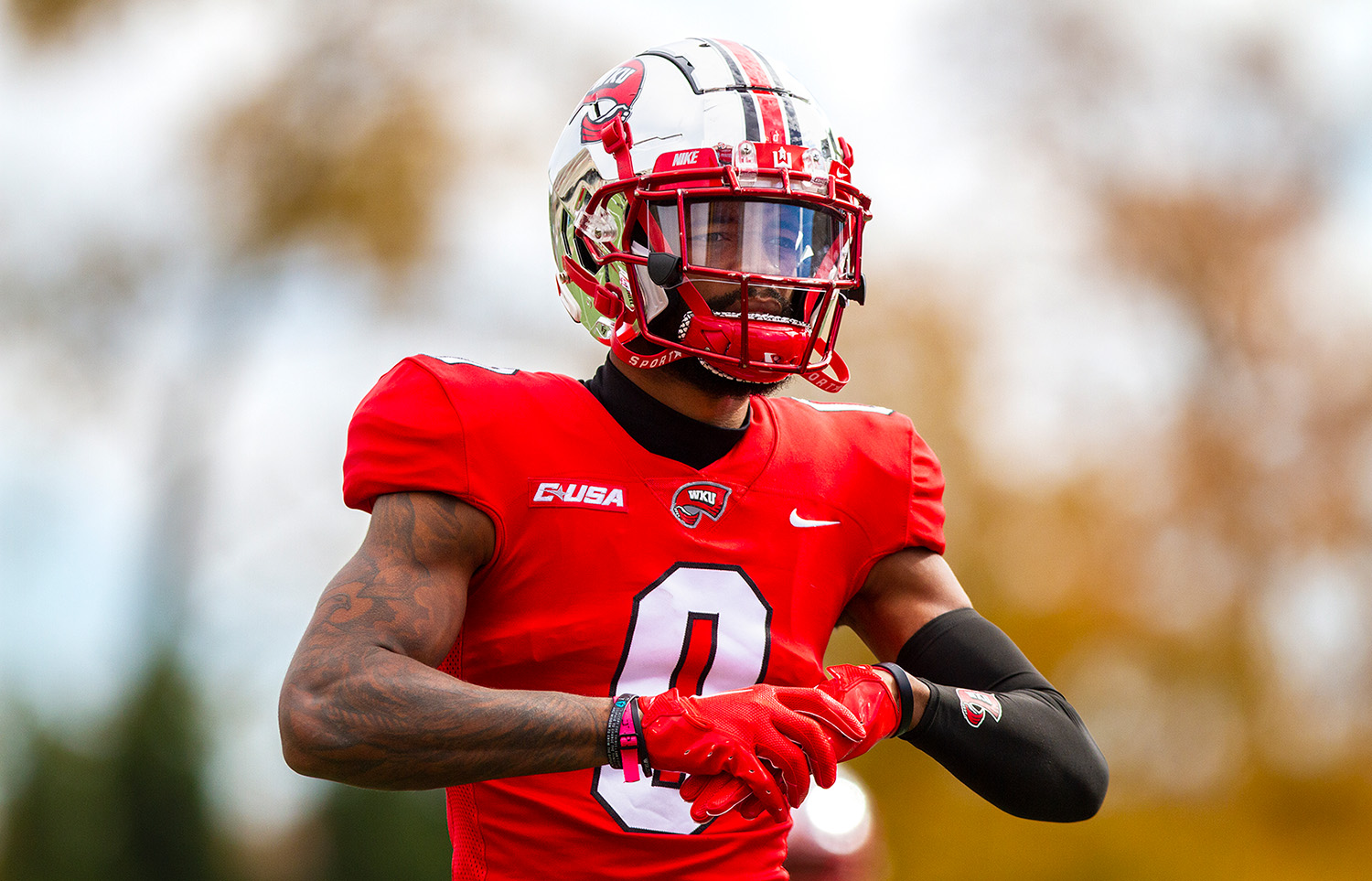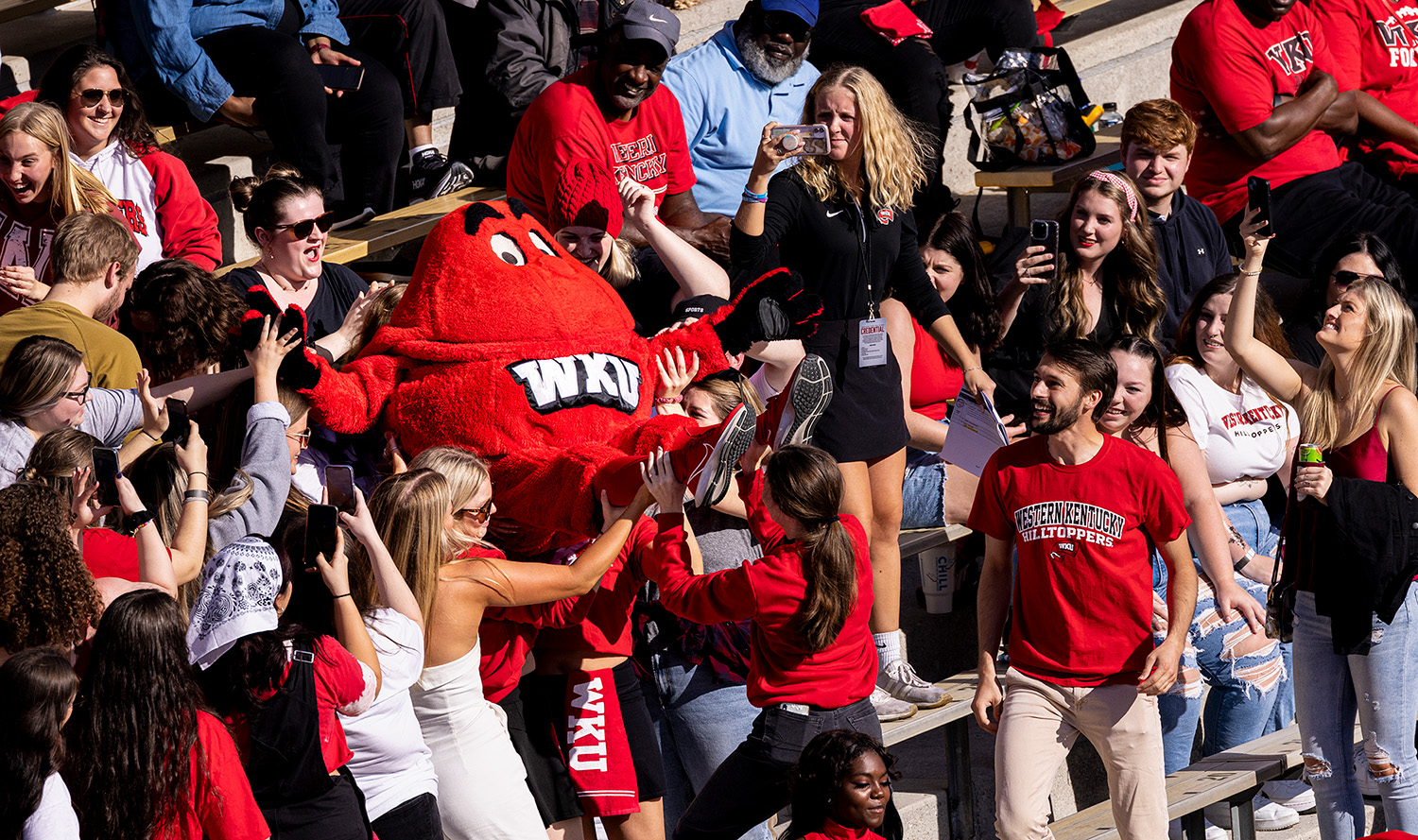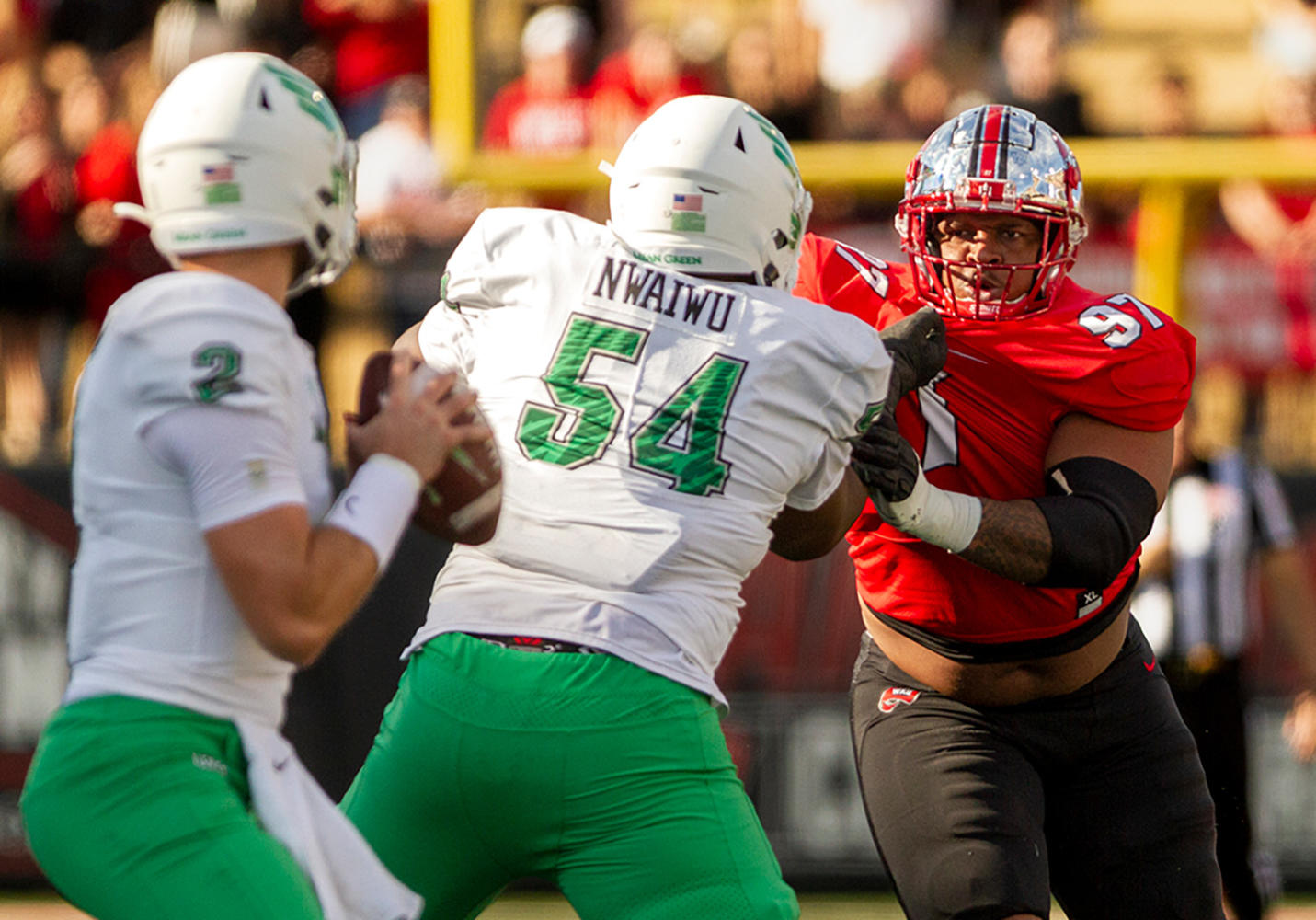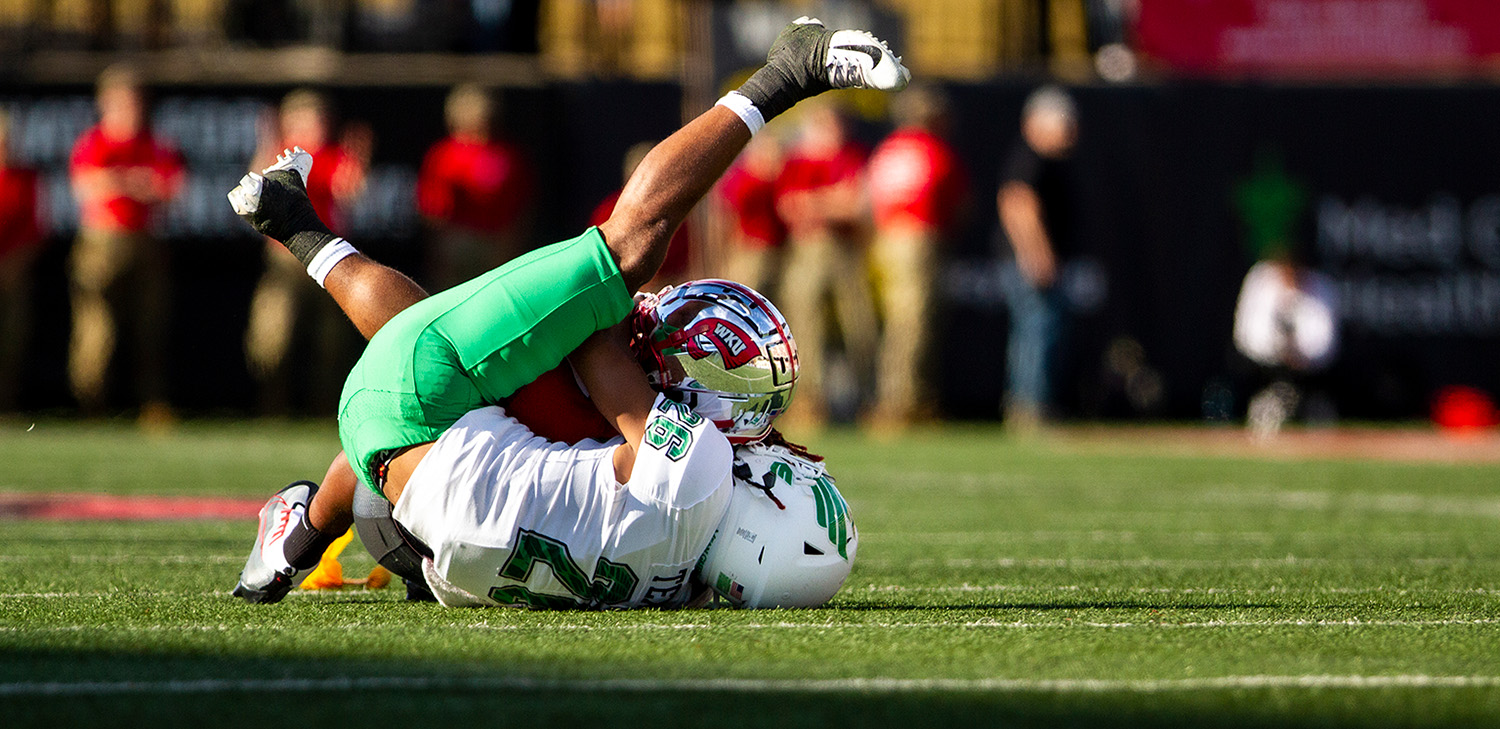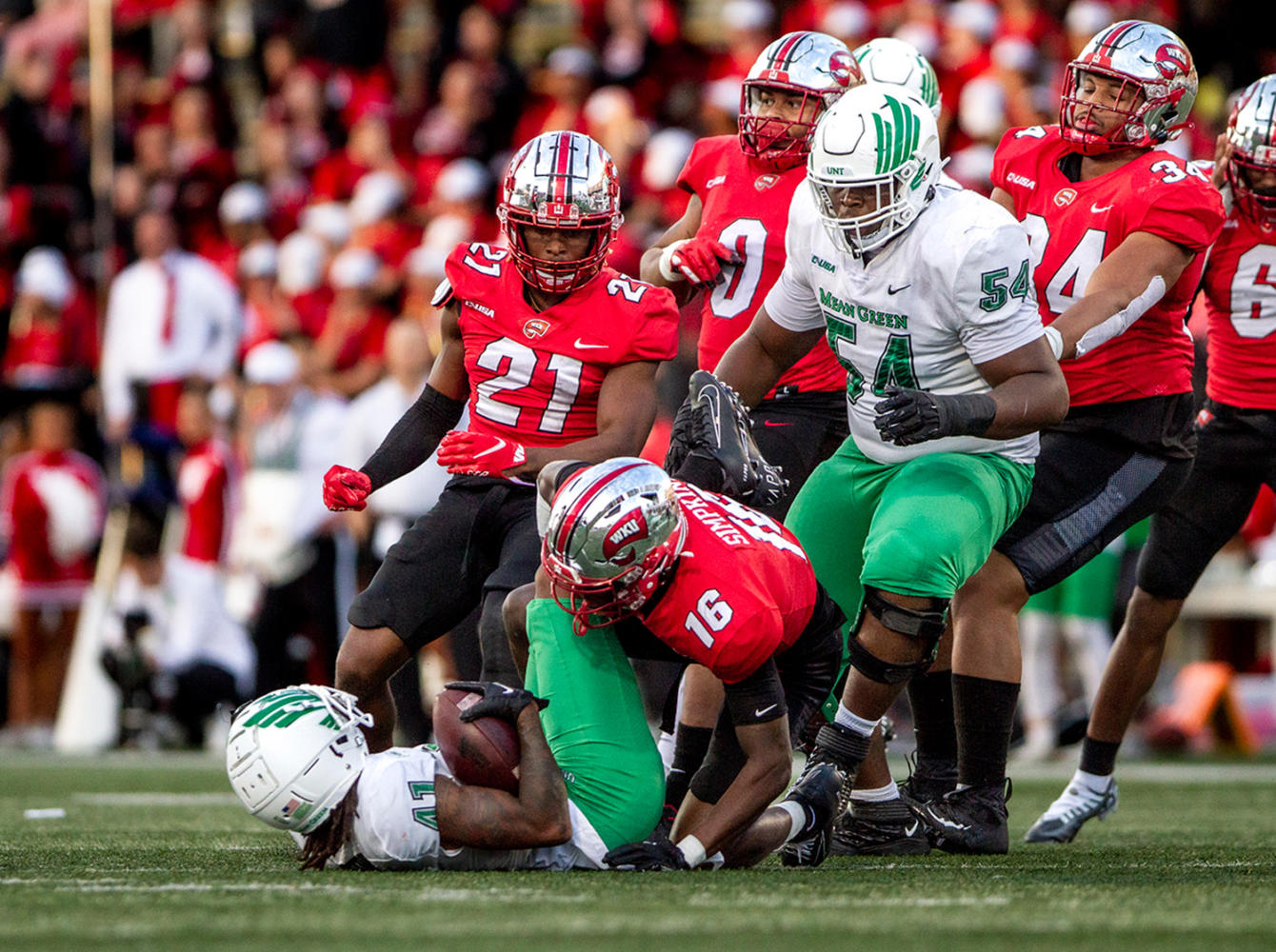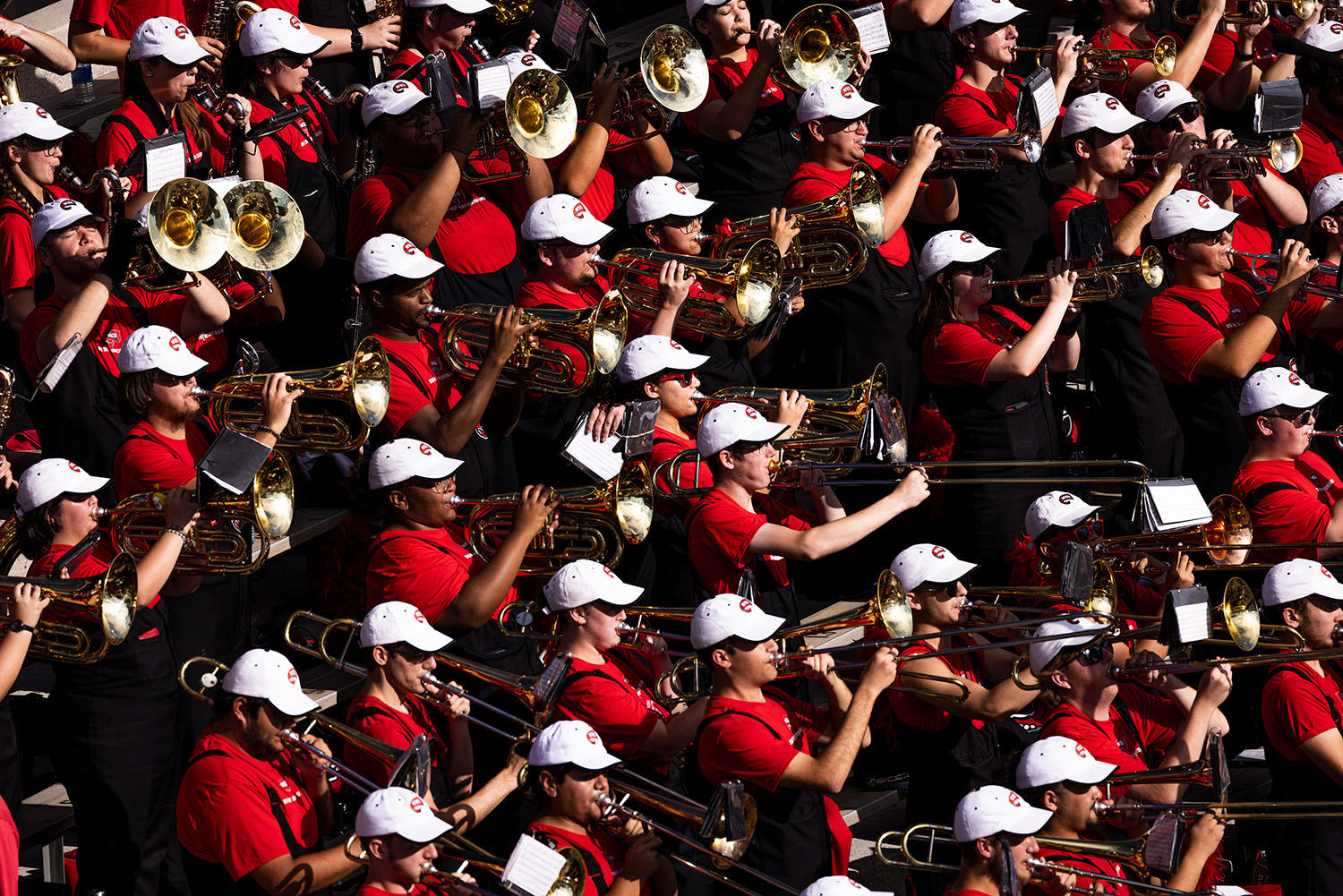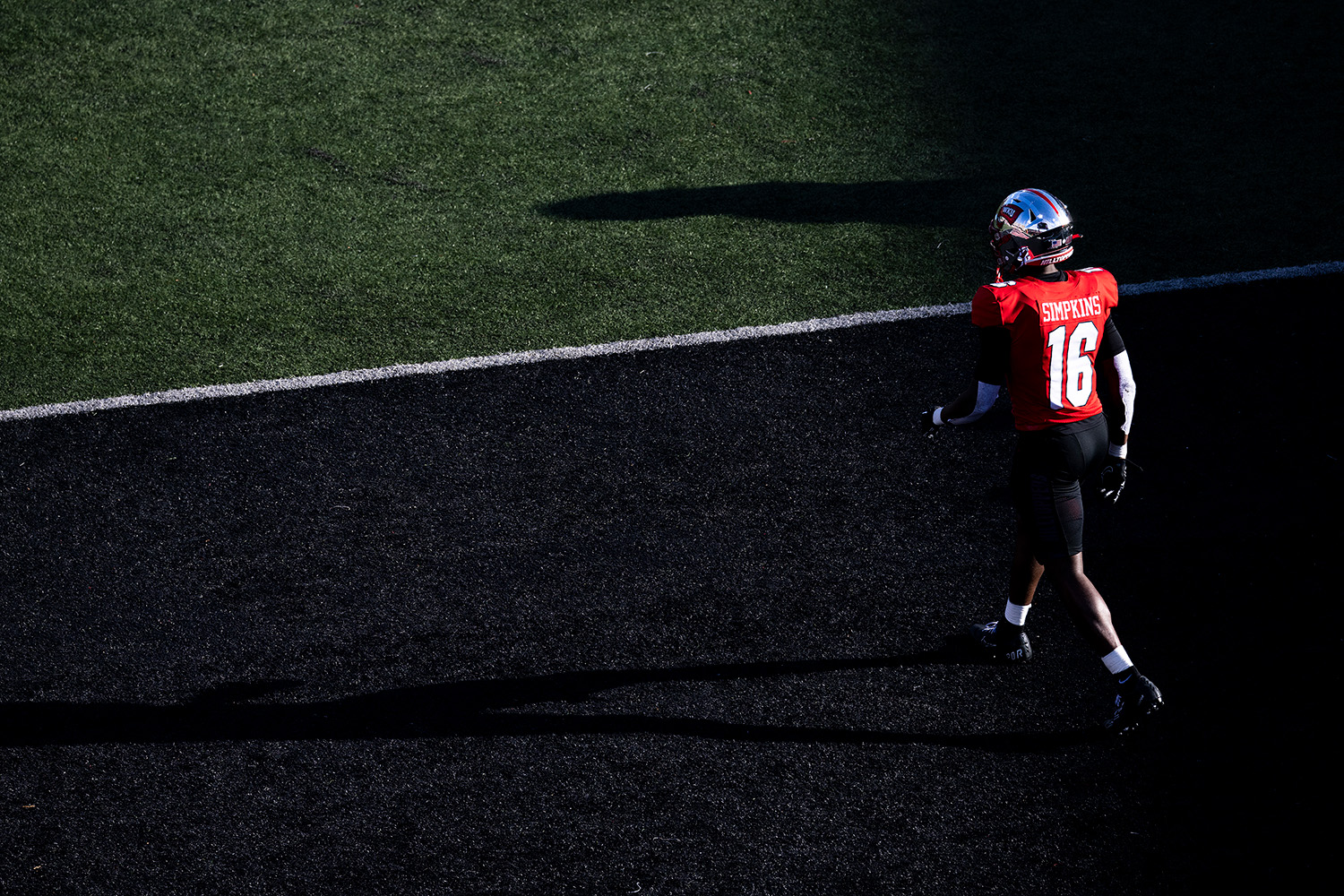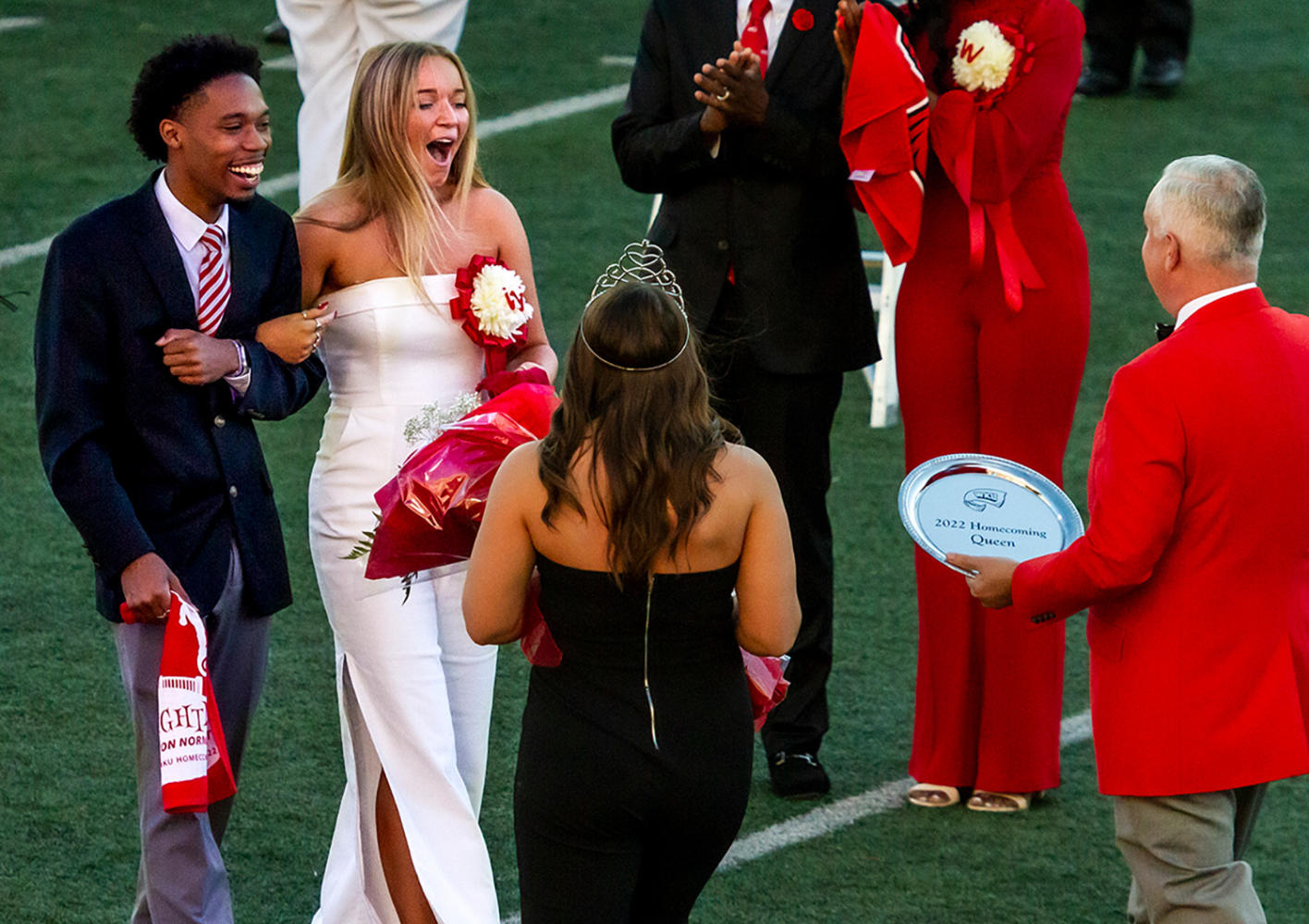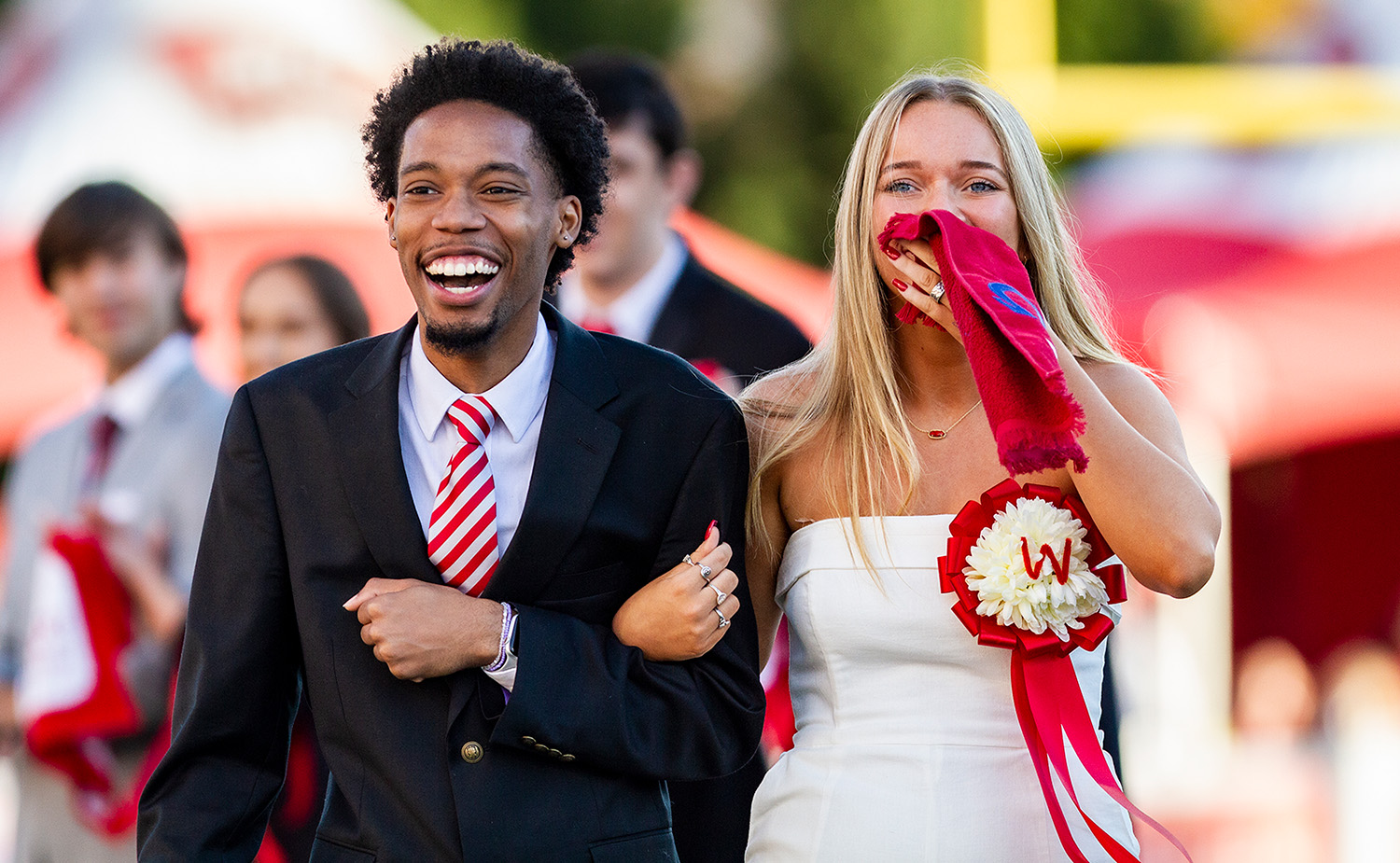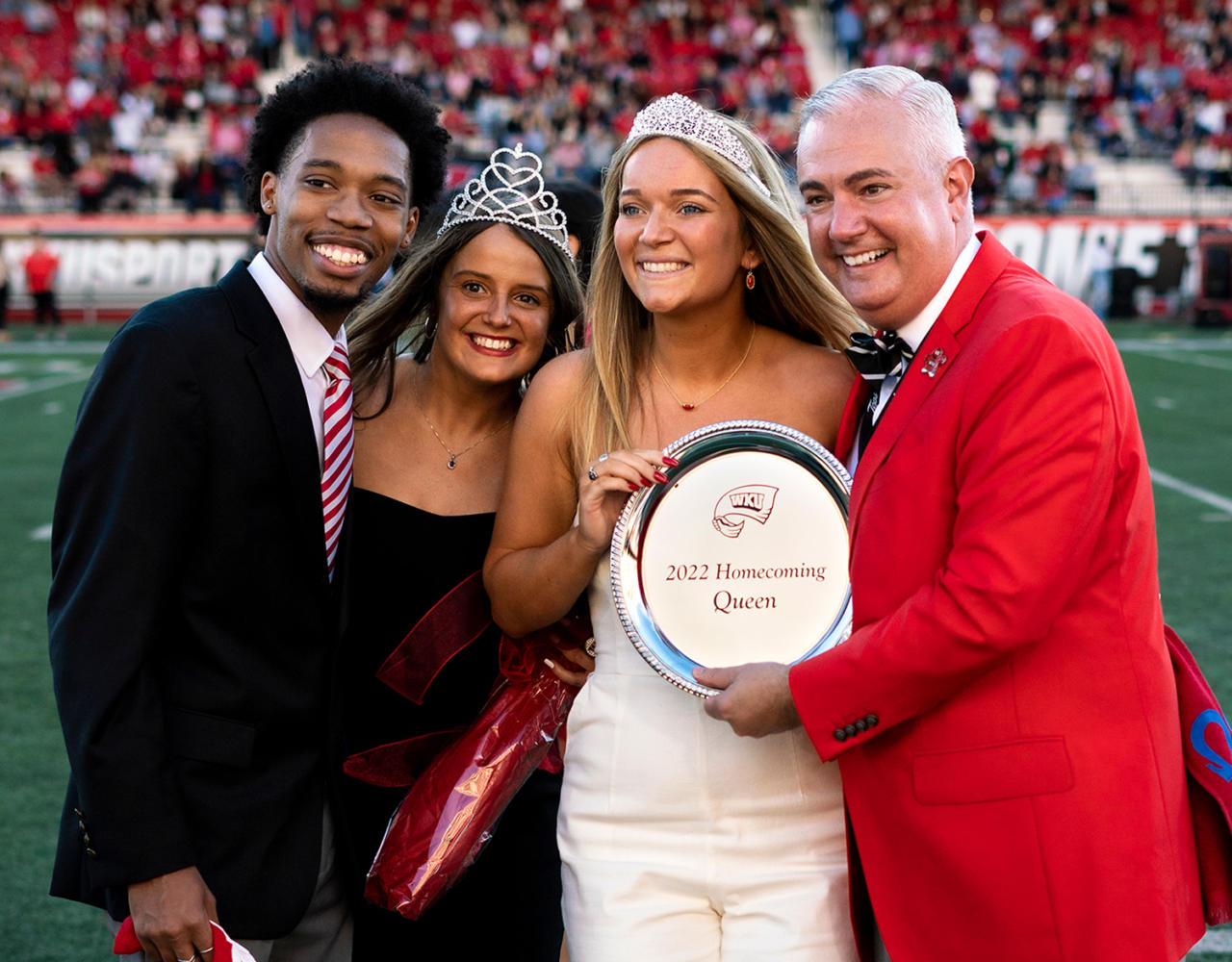 Step Show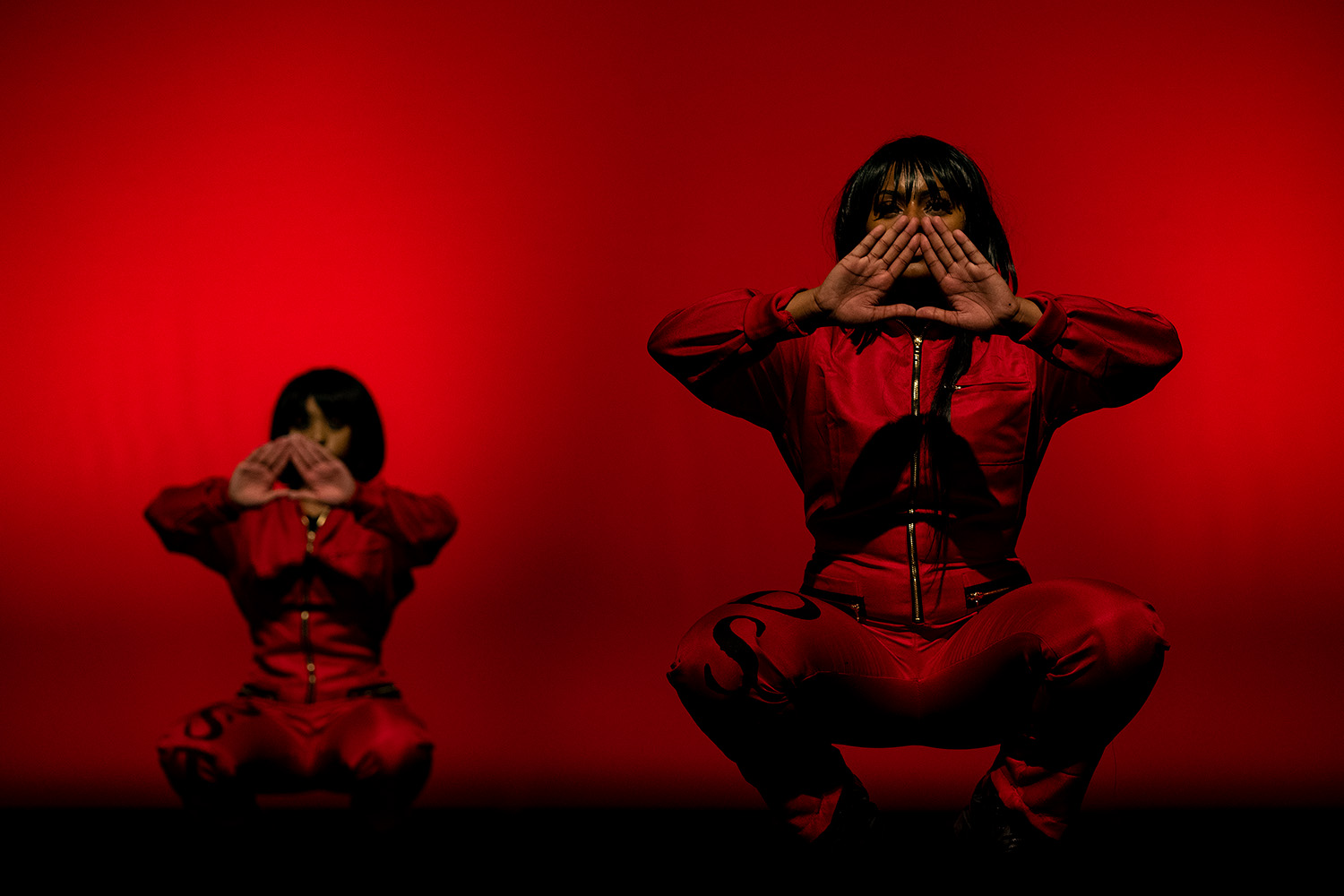 Near the end of the night, WKU hosted the annual National Pan-Hellenic Council Homecoming Step Show. The event took place in Van Meter Hall where seven sororities and fraternities from the Divine Nine, WKU's historically Black Greek life organizations, performed live.
According to Britannica, stepping is a "performance that blends African folk traditions with popular culture." Each year multiple groups from the Divine Nine perform various numbers in the show. This year's lineup included Omega Psi Phi, Alpha Kappa Alpha, Sigma Gamma Rho and more.
All the performances consisted of tap dance, hip hop and interactive dialogue promoting each organization. Many of the dances featured props such as canes, baseball bats and masks.
A panel of seven alumni judges decided on the winners of the 2022 Step Show. The sorority that won first place was Alpha Kappa Alpha, and the fraternity that won was Phi Beta Sigma.
Doors opened at 6:30 p.m., and lines could be seen going all the way down College Heights Boulevard. At 7 p.m., the show started in the packed auditorium. Caboni attended the show as a special audience member, sitting in the back row.
The audience continuously danced in the aisles throughout the presentation to show support while alumni chanted their corresponding Greek life songs.
"I thought the show was really good this year. It was really a lot of energy," Indianapolis junior Addison West said.
The Sigmas, the winning fraternity, chose "Squid Games" as their theme after the popular Netflix show. In their performance, they played three games, including "Red light, green light."
The AKAs, the winning sorority, chose "Top Gun" as their theme, and their performance told the tale of female pilots almost crashing but successfully landing. They pulled off many stunts, in one of which two girls mimicked a plane while piggybacking on another.
Lent senior TT Hayden, a member of the AKAs, said the sorority has been organizing and practicing for this night since May. She said they are very happy to be first place this year.
"I feel so excited. I cried on stage because I was so excited," she said.