Story by Clarissa Dean, Avery Sutton, and Cecilia Alali
WKU celebrated its annual Homecoming game with multiple events from Friday, Nov. 10 to Saturday, Nov. 11. The theme, "Big Red, White and Blue," honored veterans in Hilltopper fashion. Read on for the Talisman's coverage of the parade, step show, the Homecoming queen crowning and more.
Parade, Pep Rally and Big Red Roar
Hilltoppers filled the streets of Bowling Green on Friday as the 2023 Homecoming parade took place. With this year's Homecoming festivities taking place on Veterans Day, the theme was "Big Red White and Blue," dedicated to those who have served the country.
Floats made their way from Avenue of Champions to Fountain Square Park, where a pep rally took place in preparation for Saturday's football game. Music filled downtown Bowling Green as DJ Shay entertained the crowd before, during and after the parade.
Freshman Abigail Sheely said that the parade was a great way to hype people up for the football game. As a first-time attendee, Sheely said she already can't wait for next year's parade as it was a great experience.
"I loved the parade," Sheely said. "The float that had big chili pots was extremely good, along with the float that had a white squirrel replica."
Participants in the parade were members of sororities, fraternities, campus organizations like Baptist Christian Ministry and even local businesses such as Cheetah Clean Auto Wash.
Freshman Eva Bouldin was particularly impressed with the Sigma Phi Epsilon fraternity and Omega Phi Alpha sorority float. Their float displayed soldiers lifting up the American flag with Big Red kneeling down to them. They used small bundles of tissue paper to create the float and in the end, they won best float. 
"After attending the parade when I was in high school, I was really excited to get to experience it as a student," Bouldin said.
Seeing students, staff, alumni and Bowling Green residents come together was exciting, Bouldin said.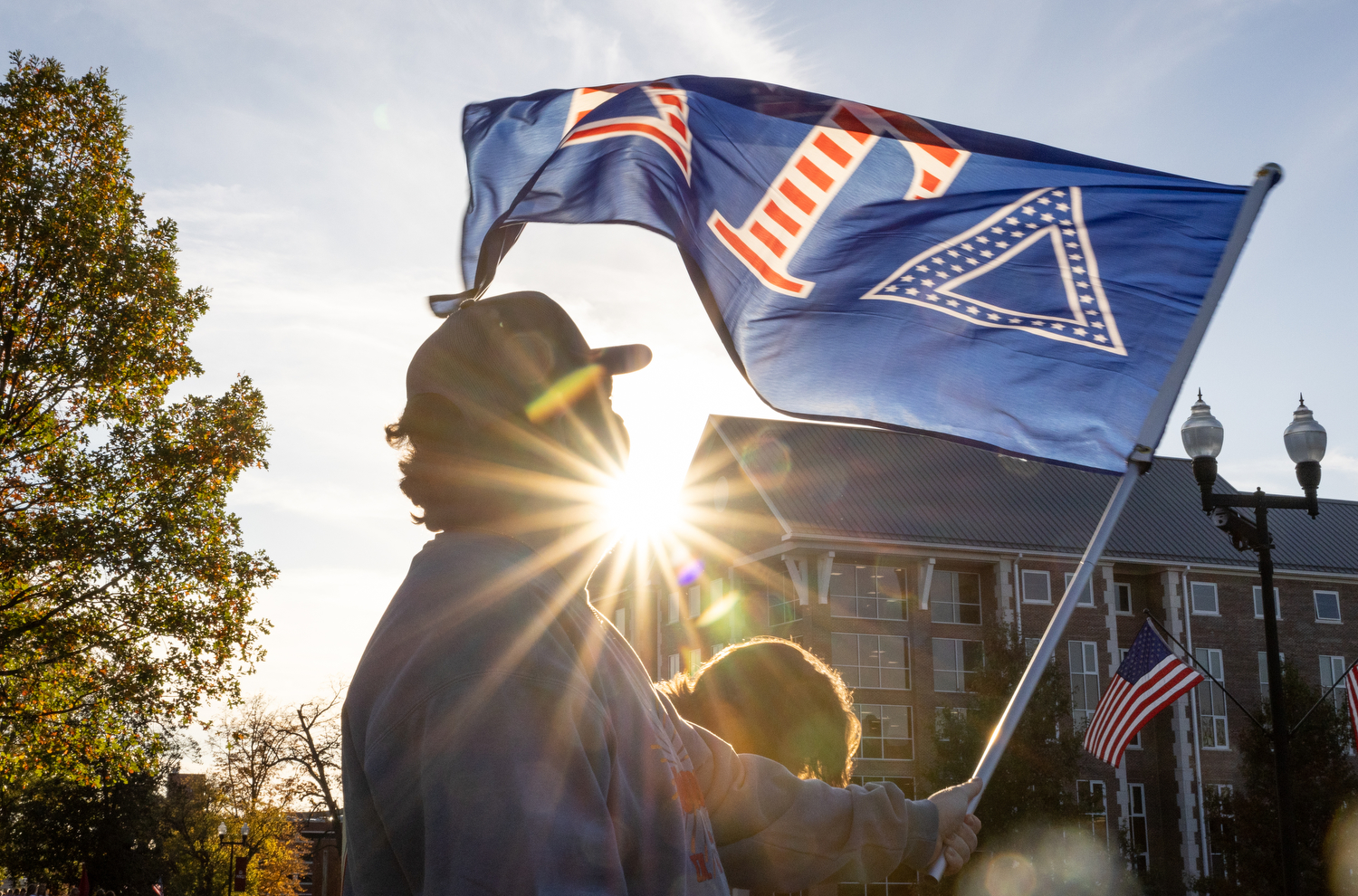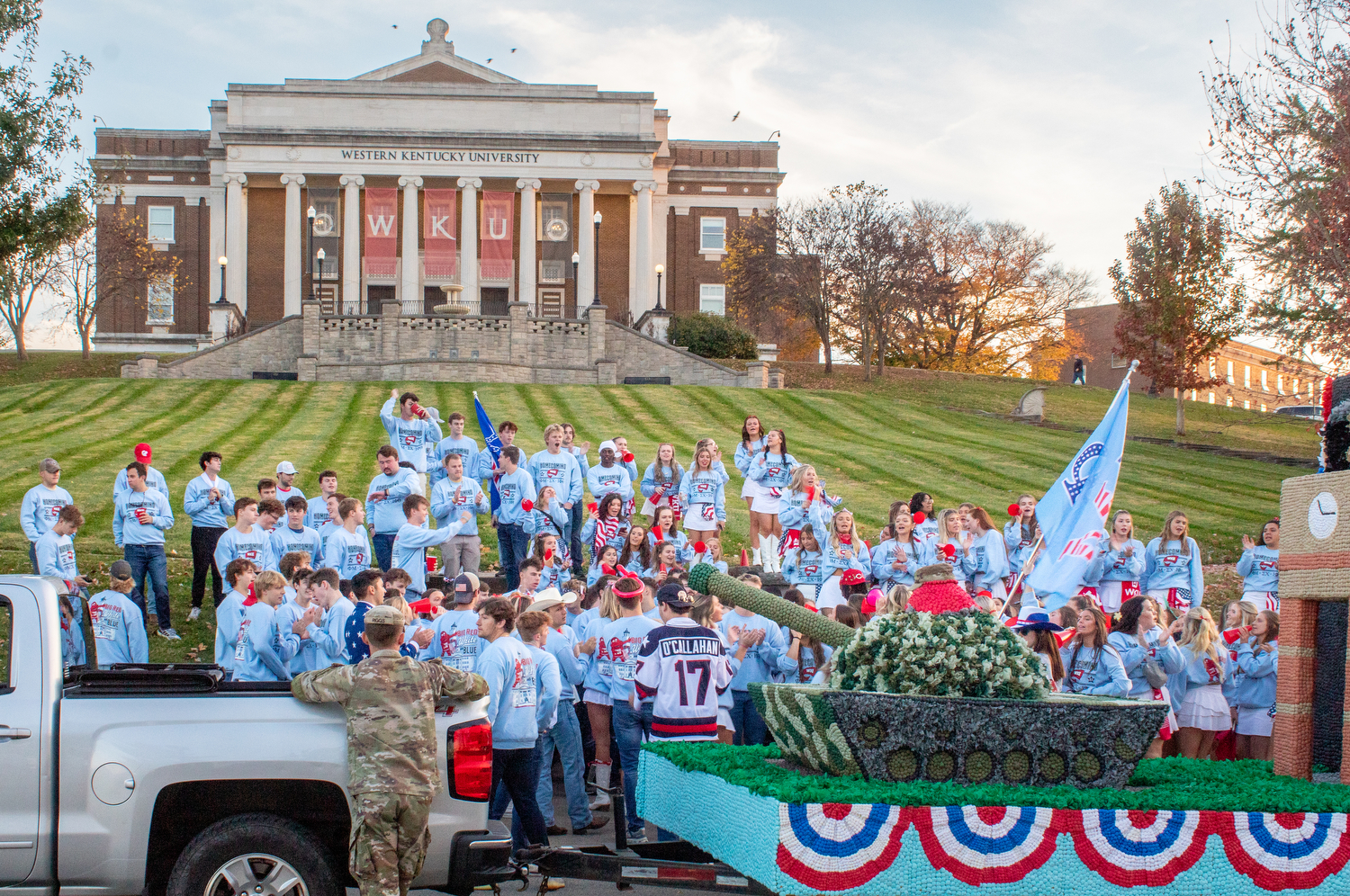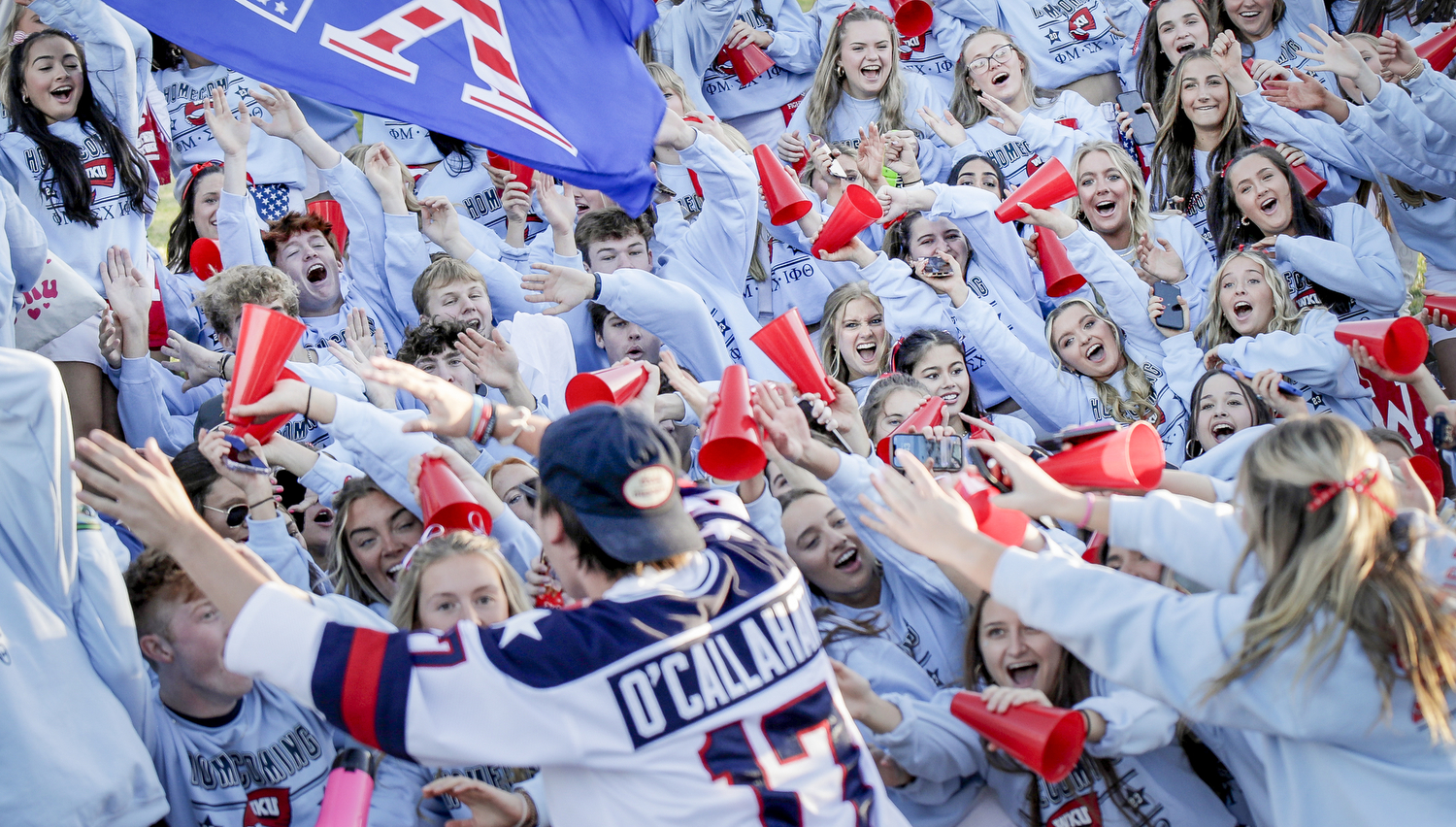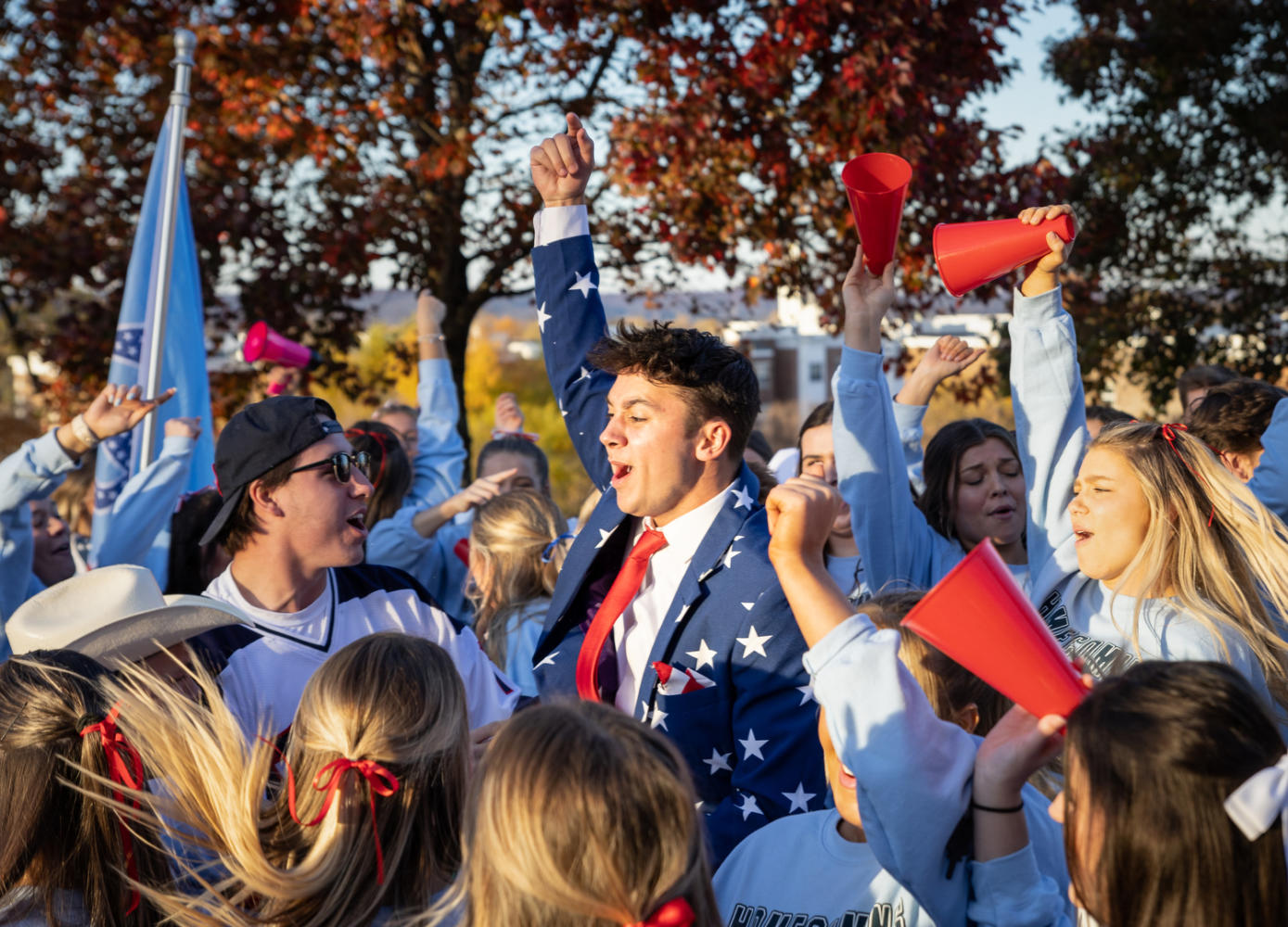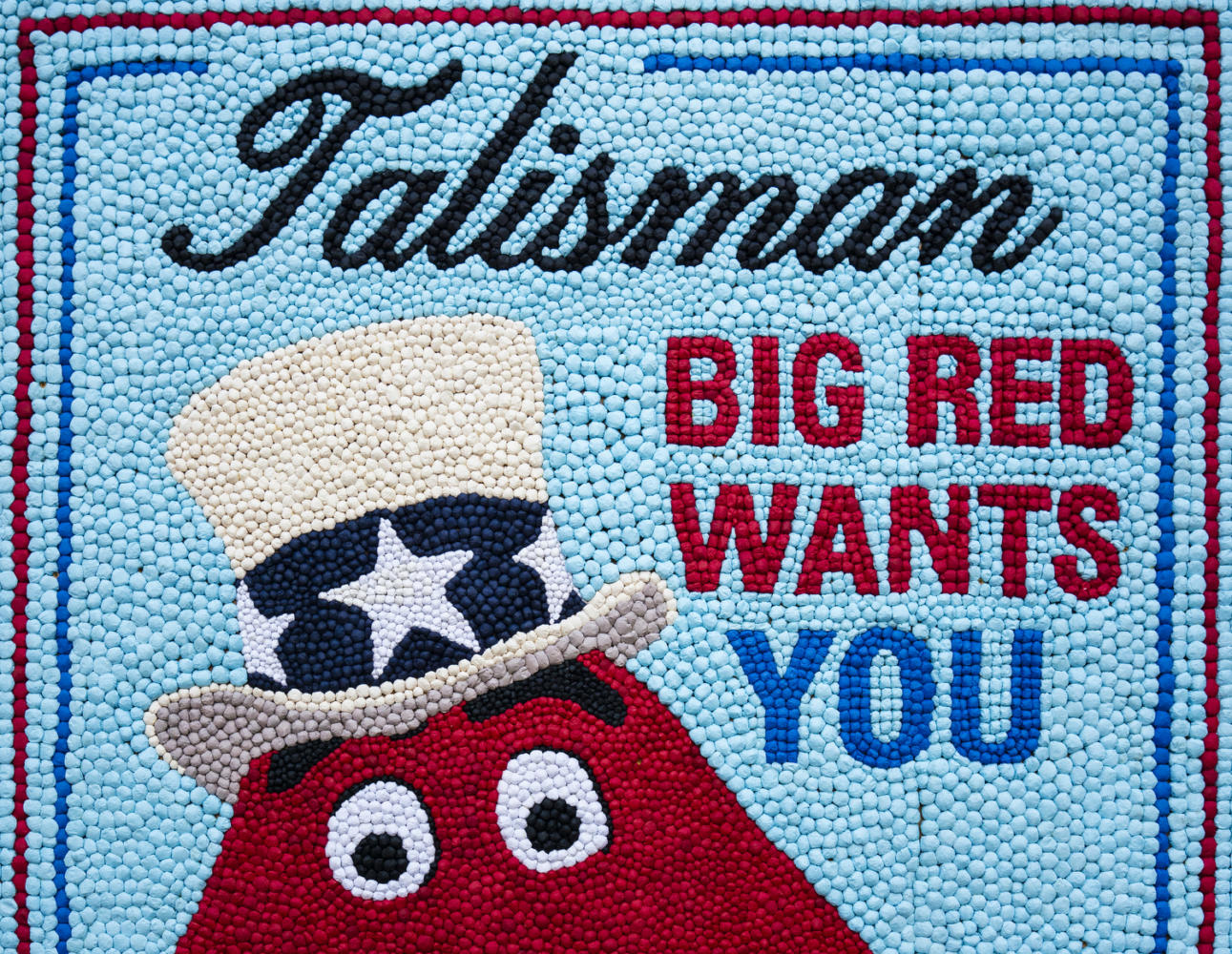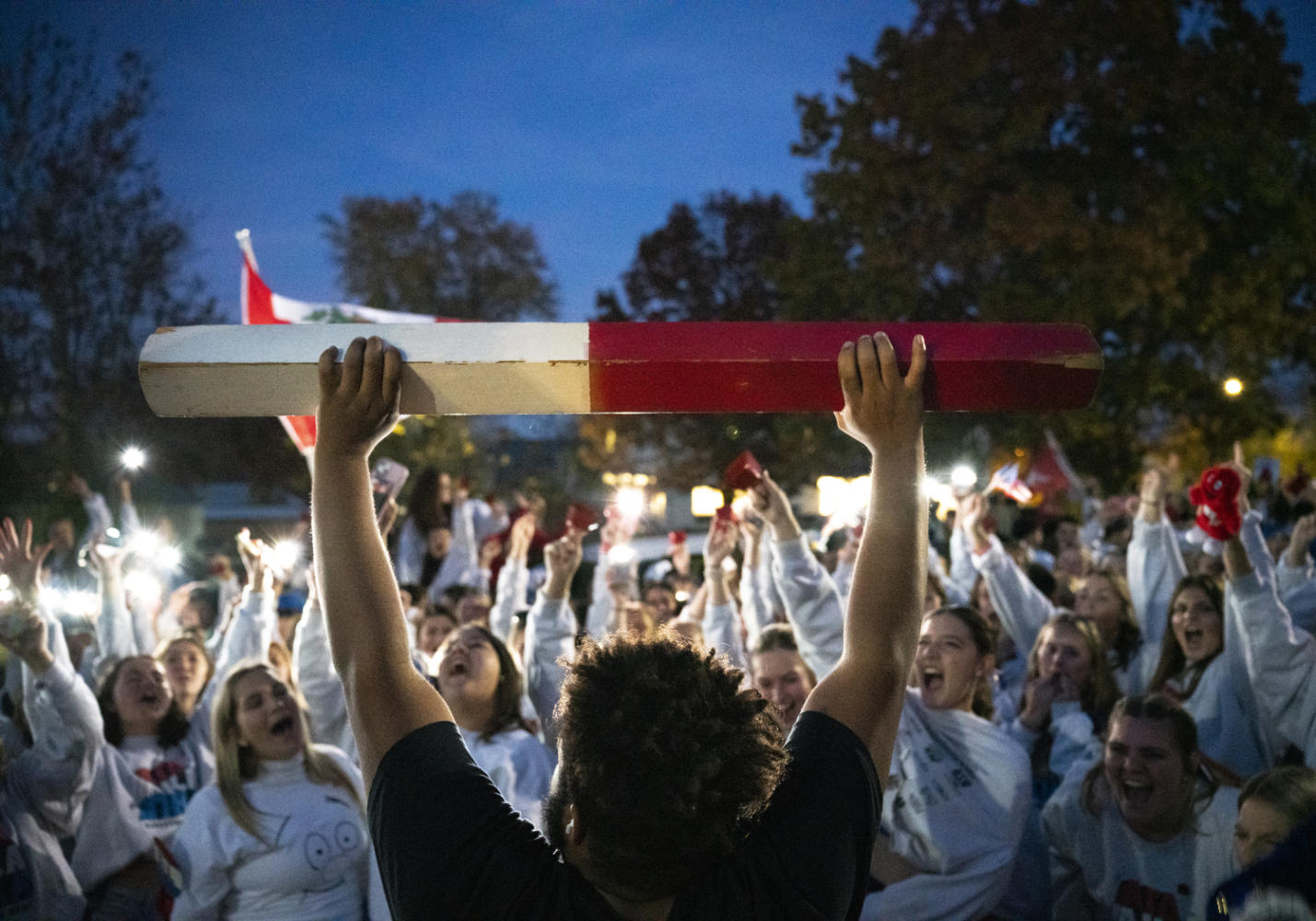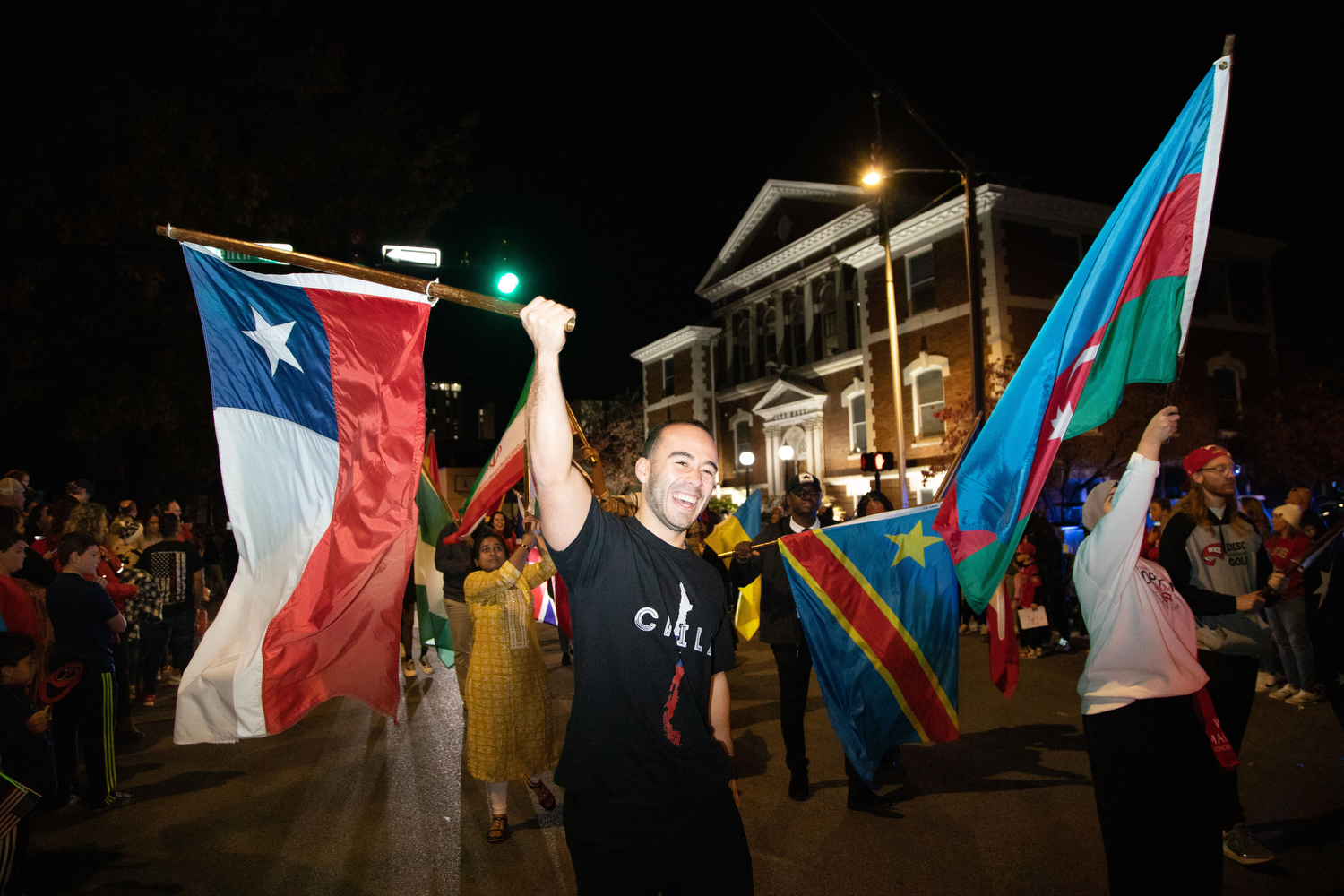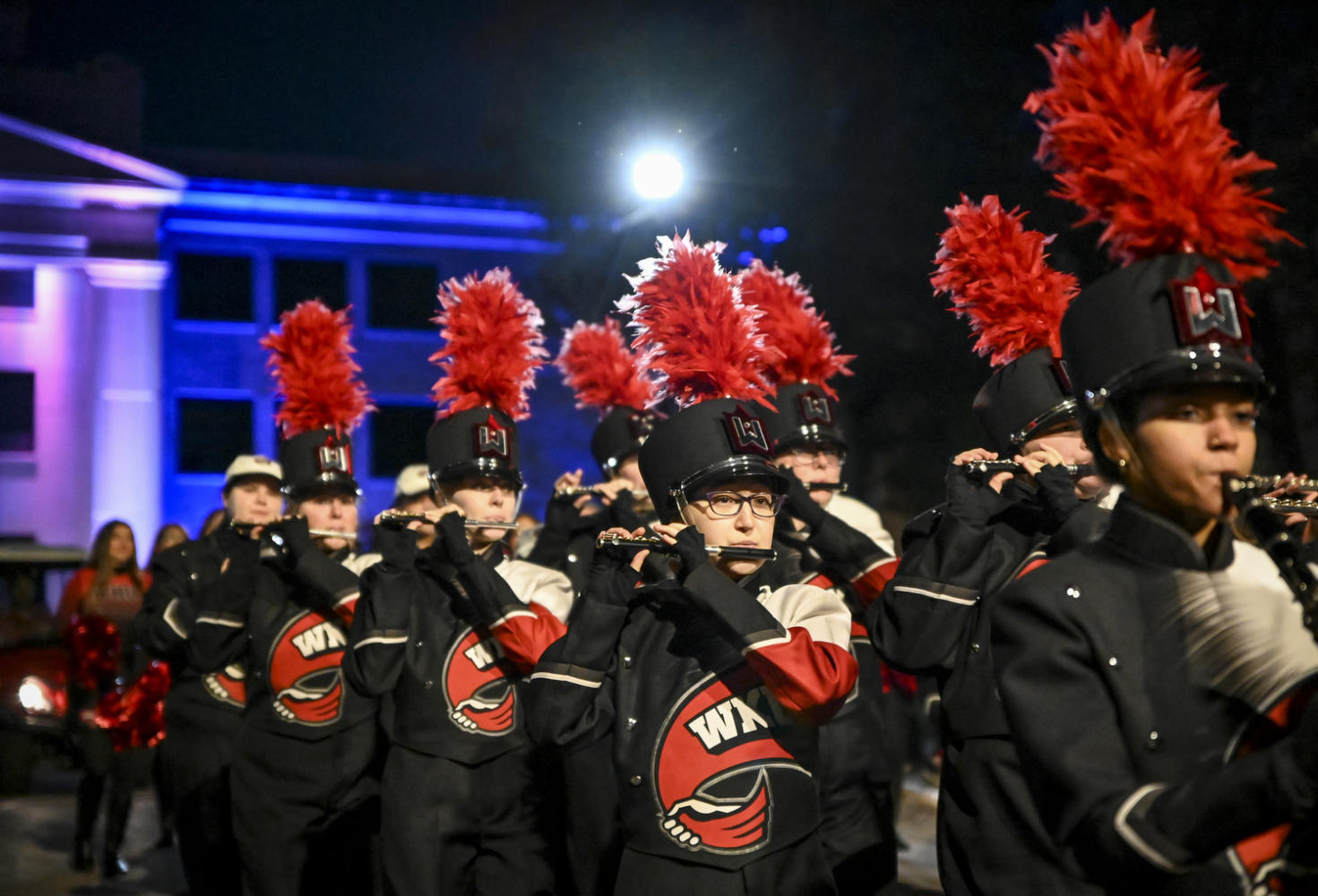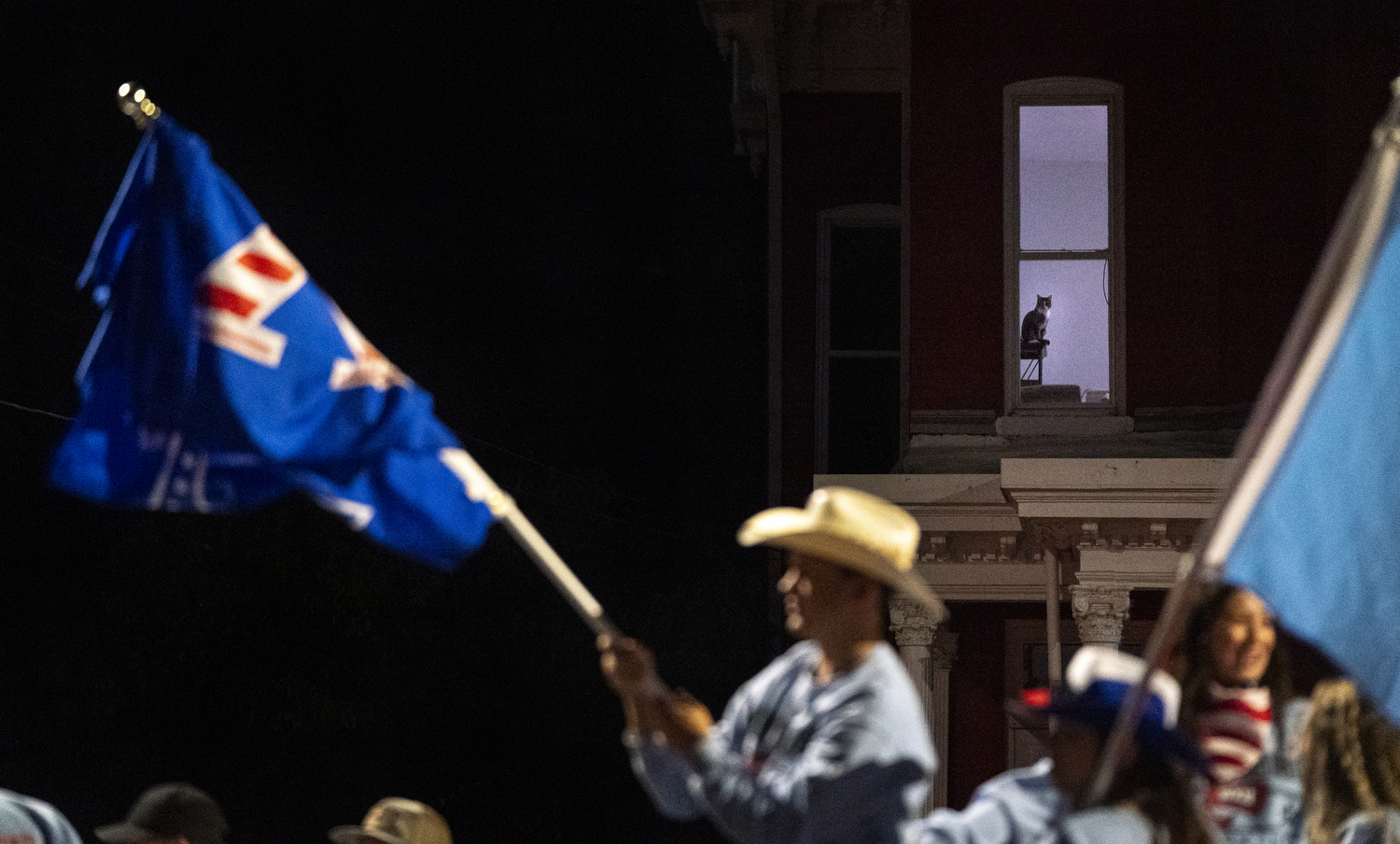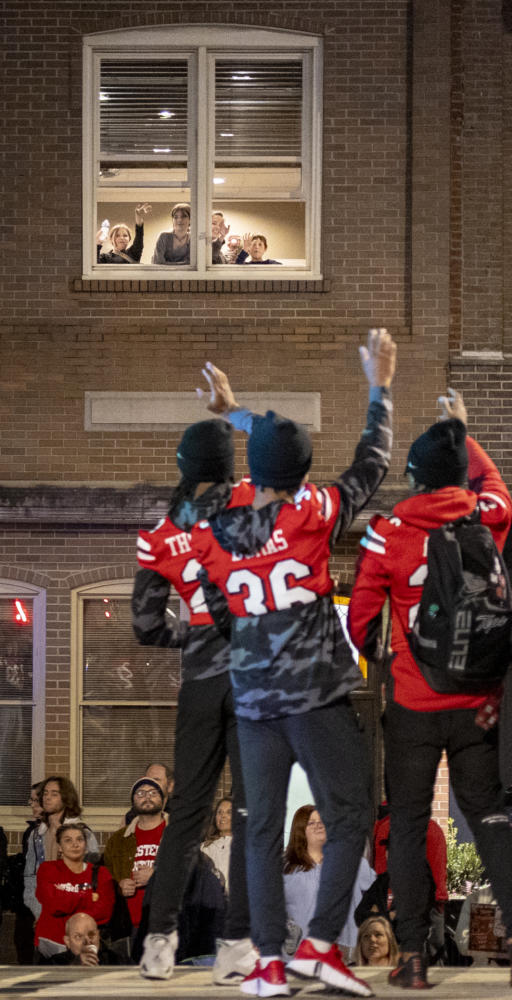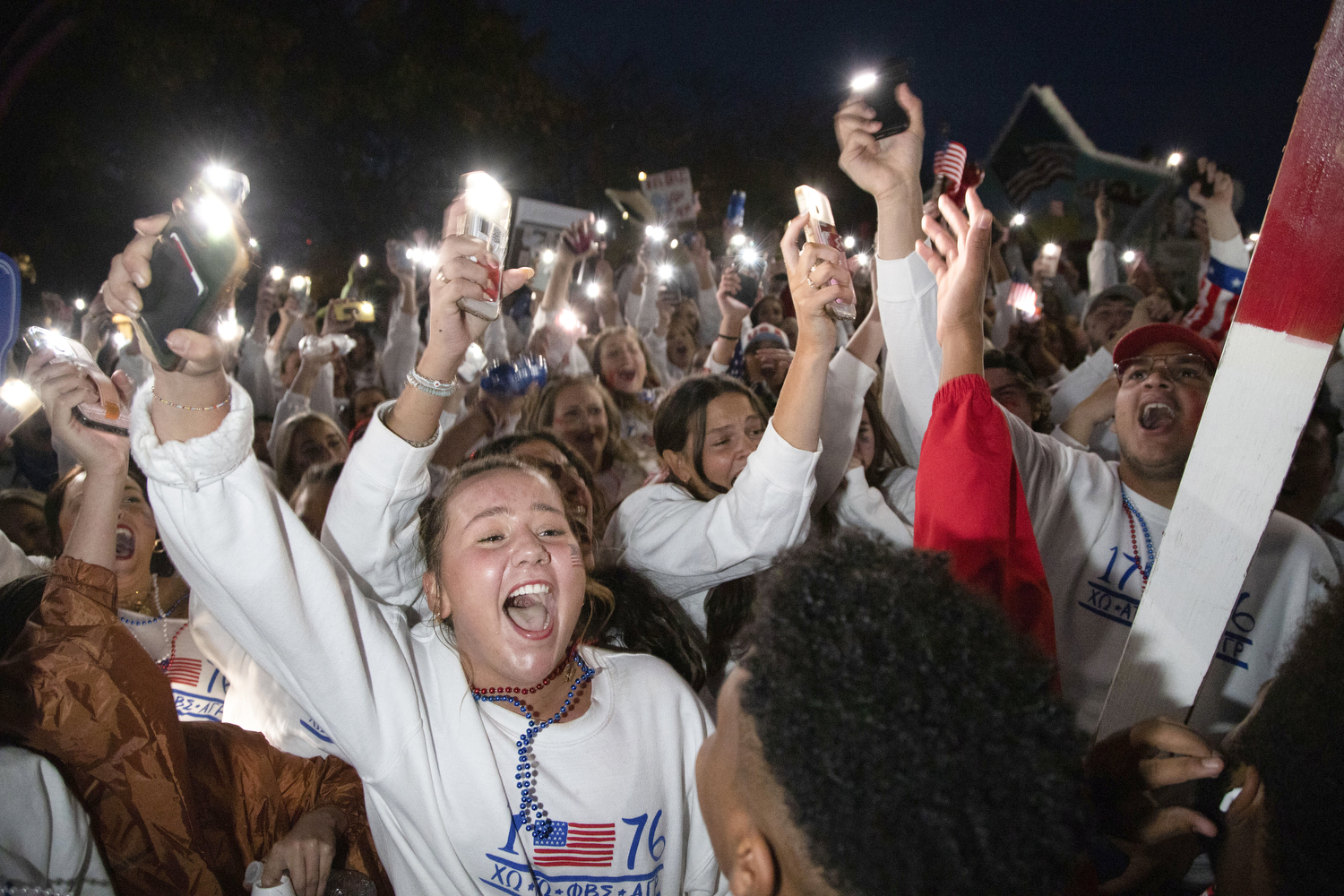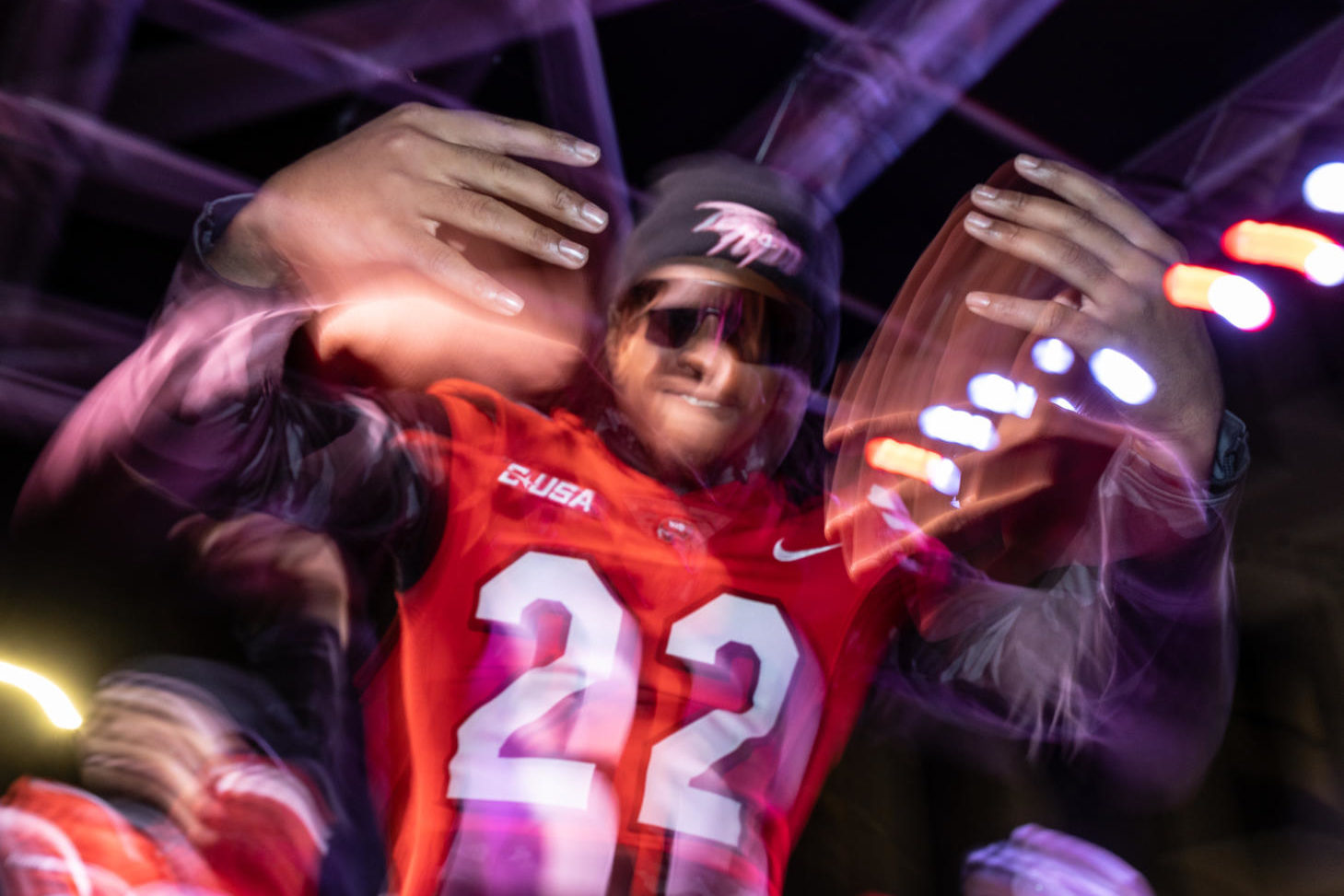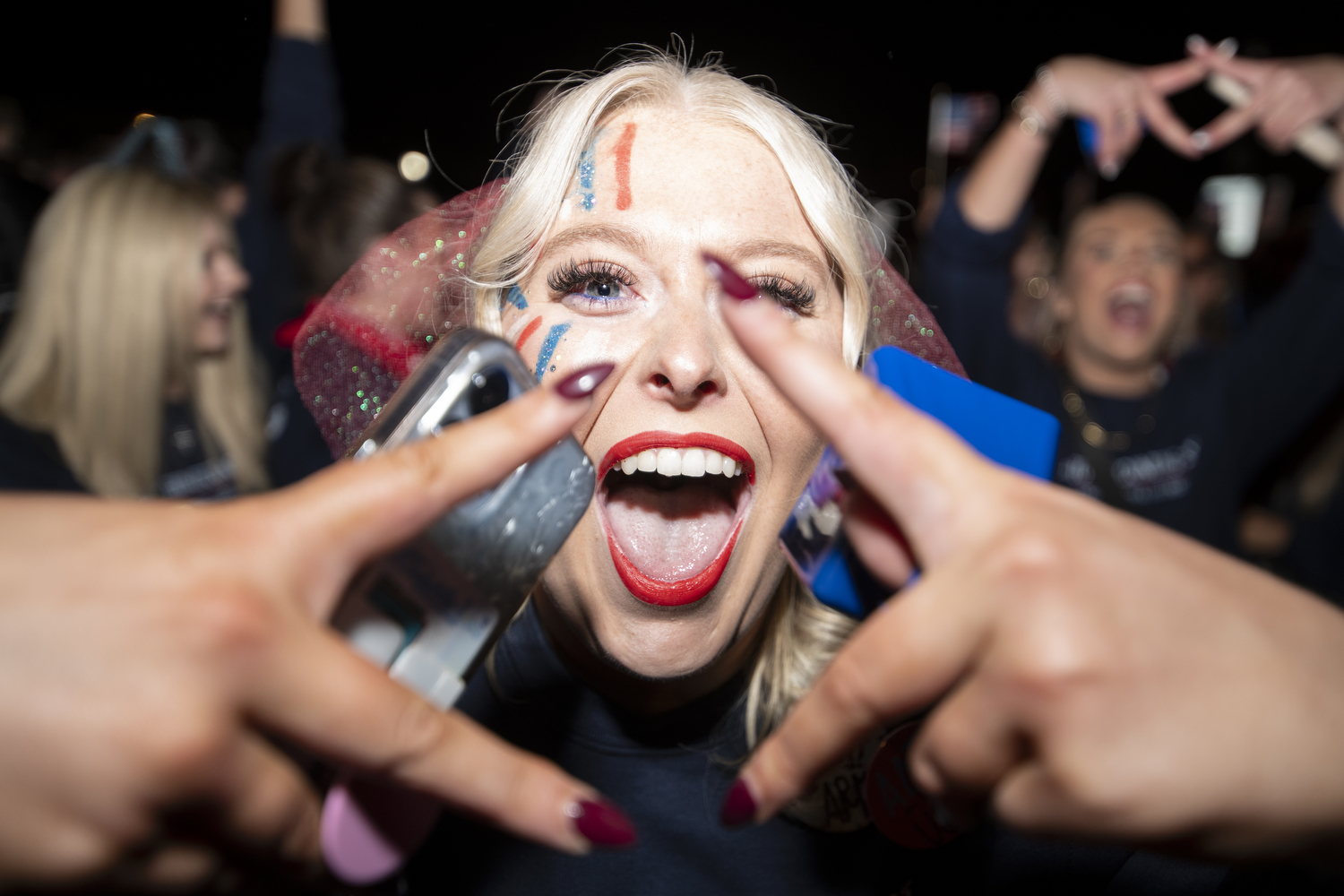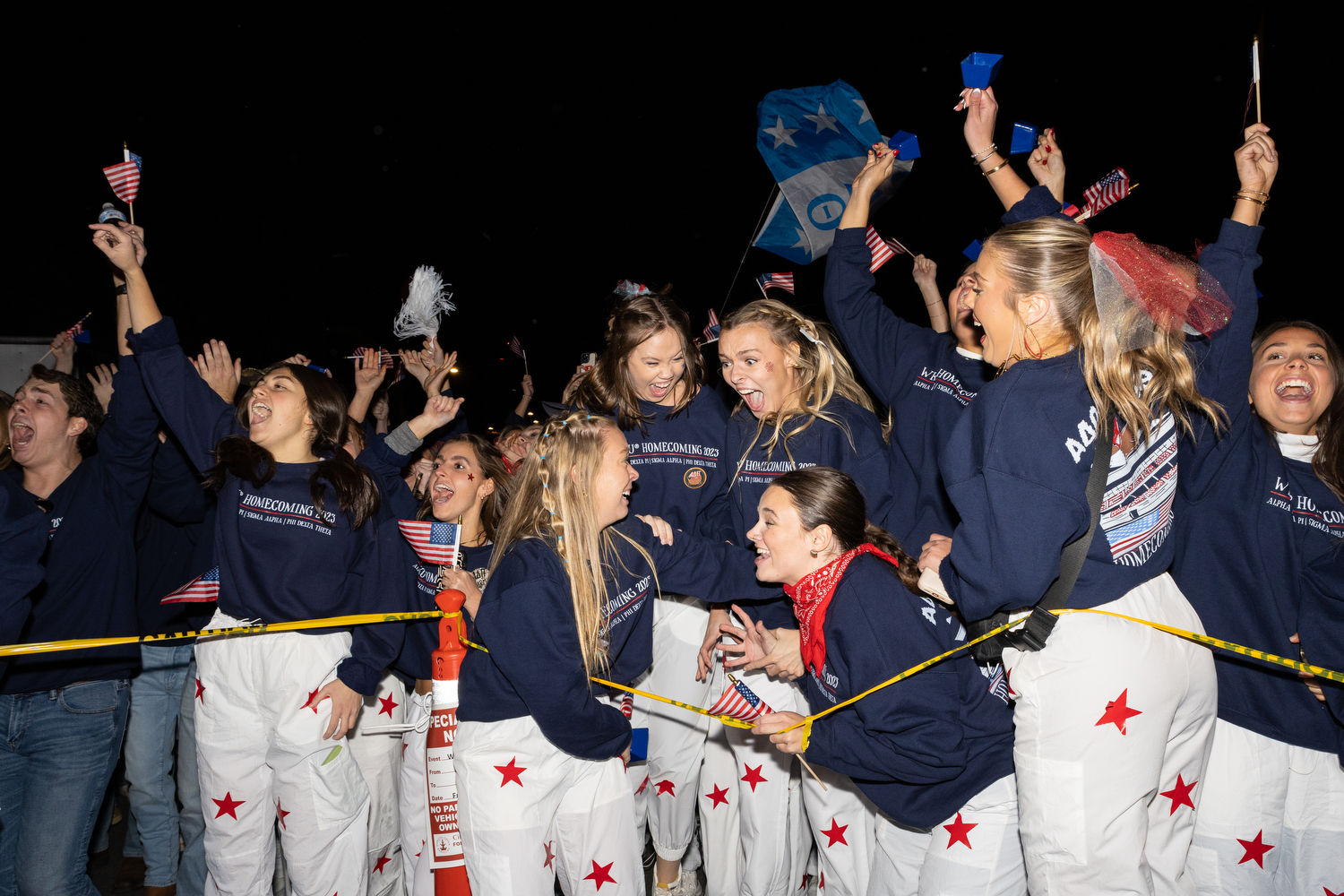 Step Show
With energy buzzing from the parade, attendees filed into Van Meter Hall to watch the annual National Pan-Hellenic Council Homecoming Step Show. NPHC sororities and fraternities, nicknamed the Divine Nine, performed to represent their respective chapters.
Arianna Pierson, a junior from Nashville, is the historian for the Omega Delta chapter of Zeta Phi Beta Sorority Incorporated. She contributed to the creation of her chapter's performance, which drew inspiration from the "Creed" film series.
"We definitely feel blessed and highly favored to do this," Pierson said.
Pierson said it took a lot of hard work and determination to be able to step the performance they created.
Stepping is a dance form that makes the body an instrument, using footsteps, claps and spoken word to produce complex polyrhythms, according to Step Afrika. It explains that since the early 1900s, stepping has been a way for Black students to express their pride for their organization.
"It's our 50th year here on campus, and there have been so many things that have led up to this moment," Pierson said. "I just couldn't be more excited to be part of a more groundbreaking sorority."
The Omega Delta chapter of Zeta Phi Beta performed alongside the Omega Psi Phi Fraternity Incorporated, Alpha Kappa Alpha Sorority Incorporated, Sigma Gamma Rho Sorority Incorporated and more.
As Pierson's sorority sisters took to the stage, the crowd erupted in cheers and chapter greetings.
To continue the support, prophytes, or older members of NPHC Greek life, Zeta Phi Beta sisters welcomed their brother fraternity, Phi Beta Sigma, members to the stage. The Epsilon Theta chapter of Phi Beta Sigma Fraternity Incorporated performed a show including themes from Netflix. Their rendition was called StepFlix.
After Phi Beta Sigma, triumphant and high-pitched greetings came from prophytes of Alpha Kappa Alpha as the Epsilon Zeta chapter walked onto the stage in outfits modeled after Beyoncé's Coachella performance.
They immediately, and in sync, stepped, performed and made their prophytes proud, AKA prophyte and Nashville resident Aquirra Hollerman said.
"They were just great," Hollerman said. "I love what they've done; we're happy over here."
After the final performance, the crowd stood in suspense before the Sigmas and AKAs were crowned 2023 Sorority and Fraternity Step Show champions.

As prophytes and students celebrated the win, Hollerman said she was excited to be in attendance.
"They are keeping our traditions alive," Hollerman said.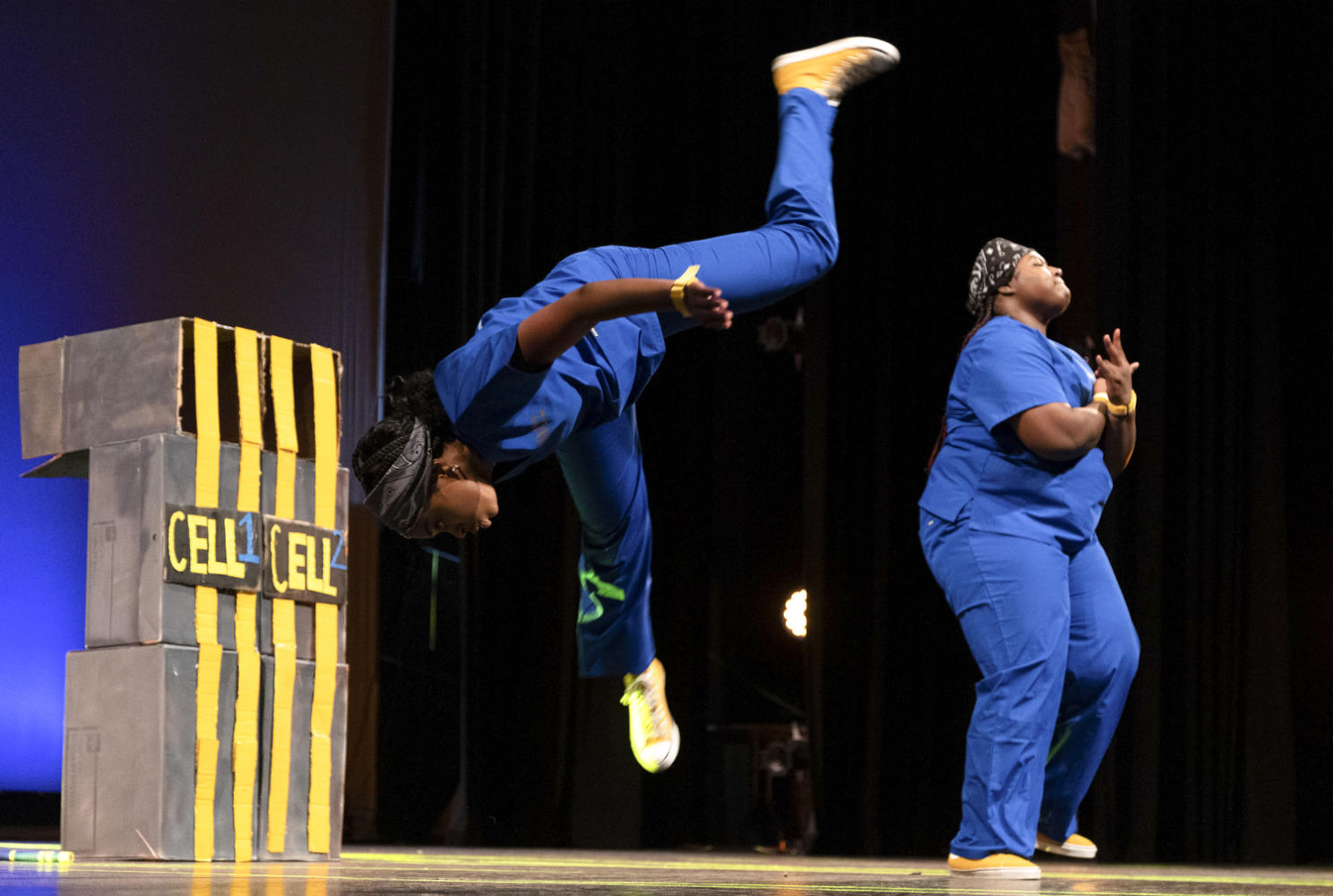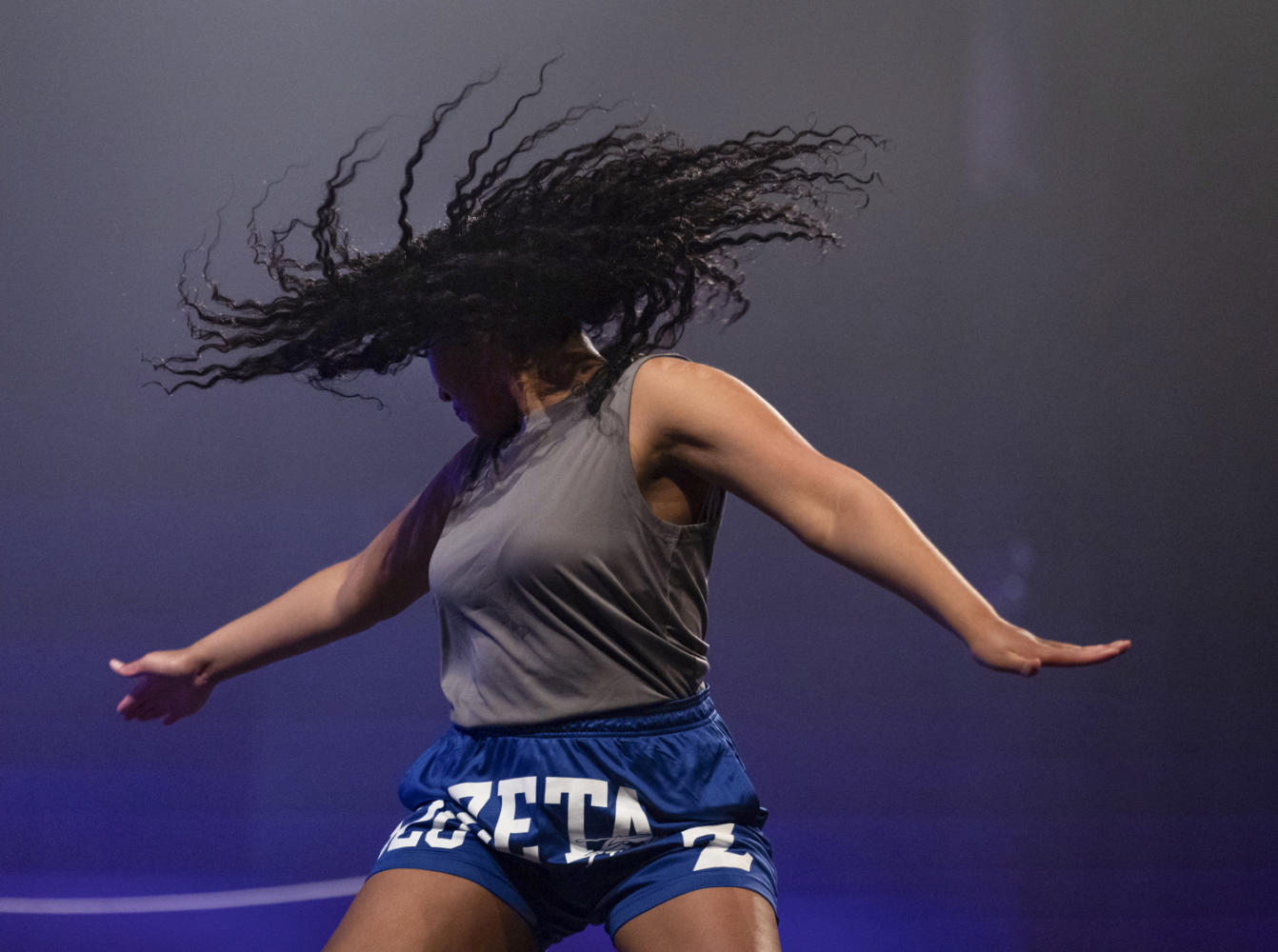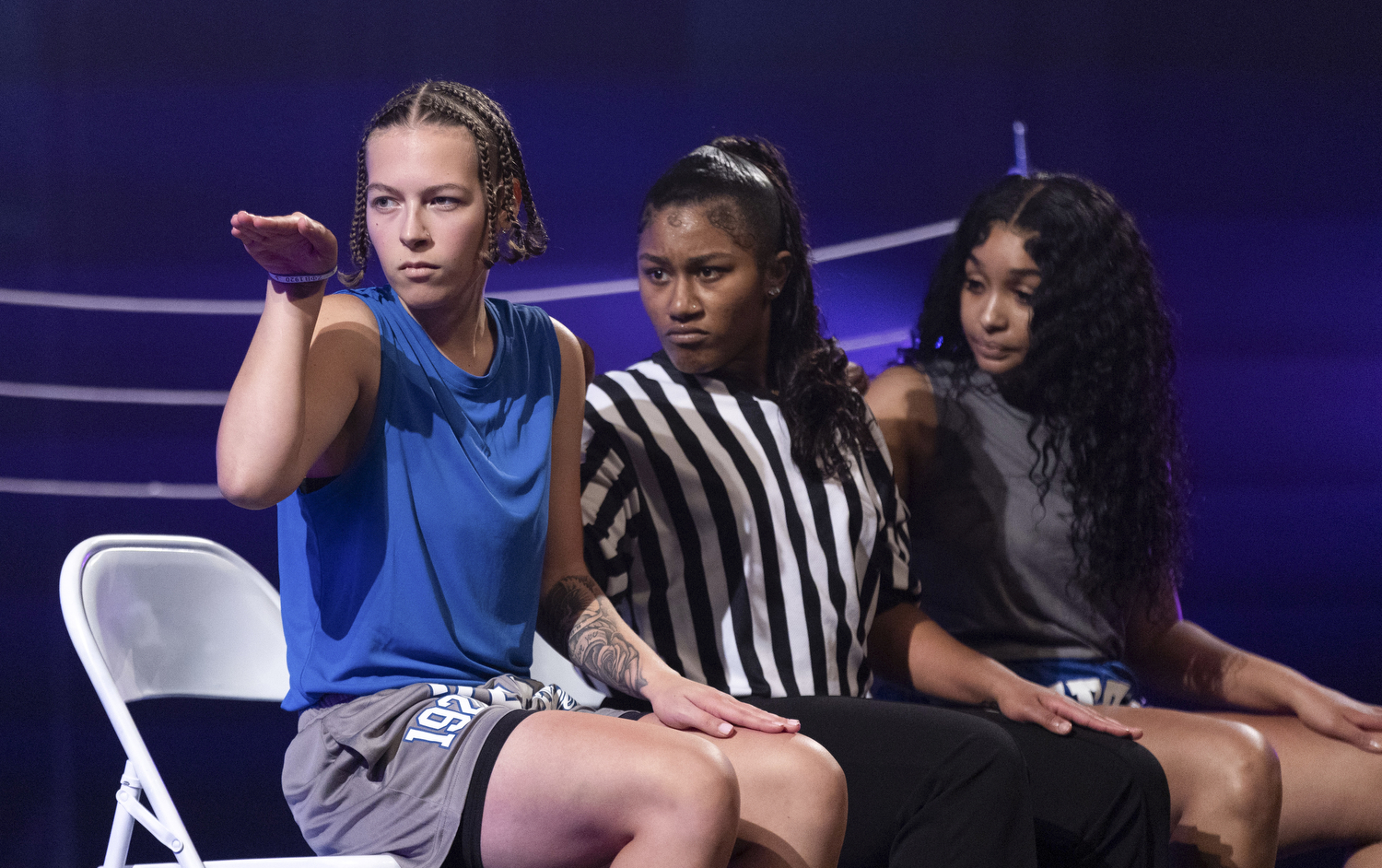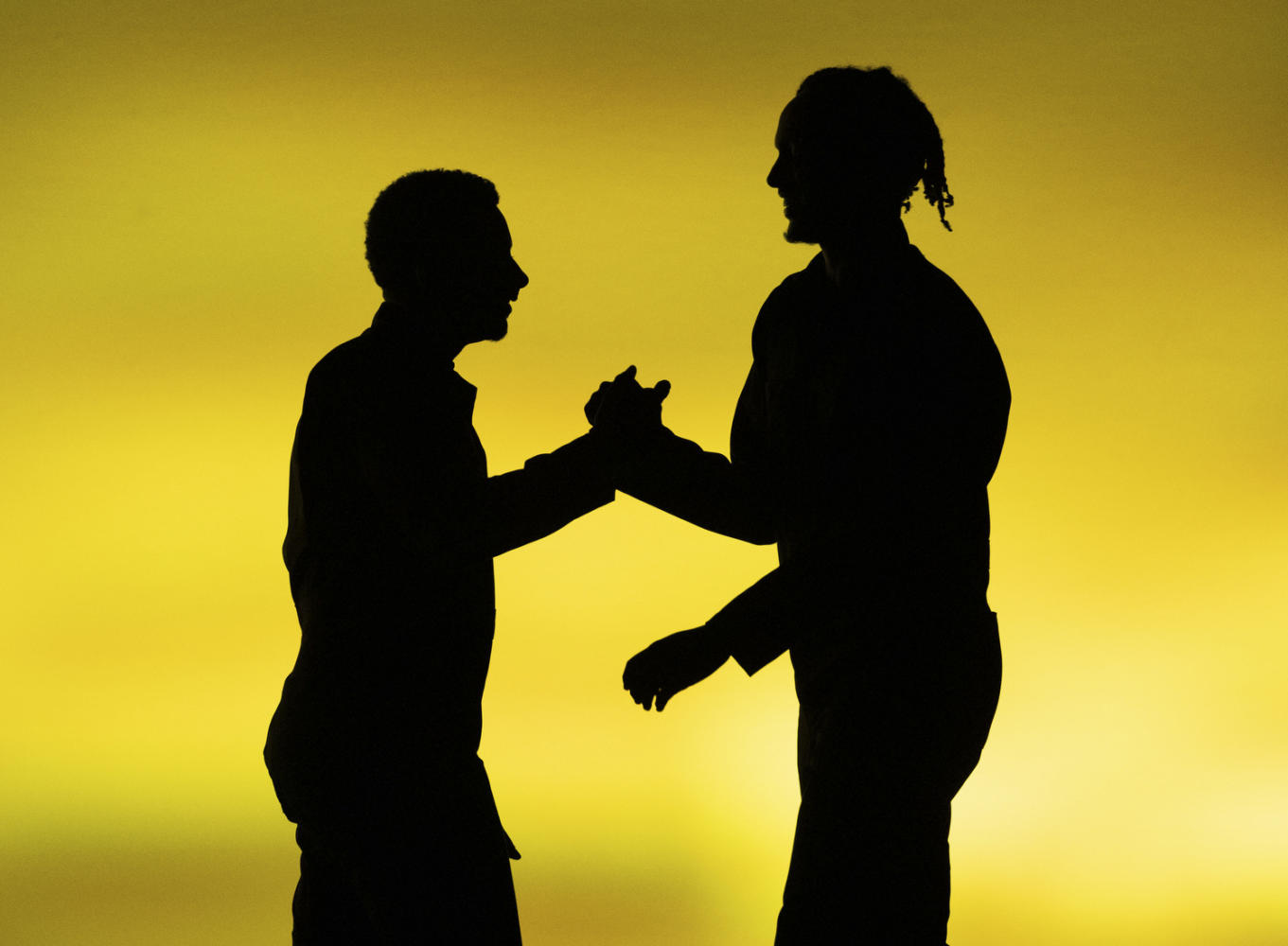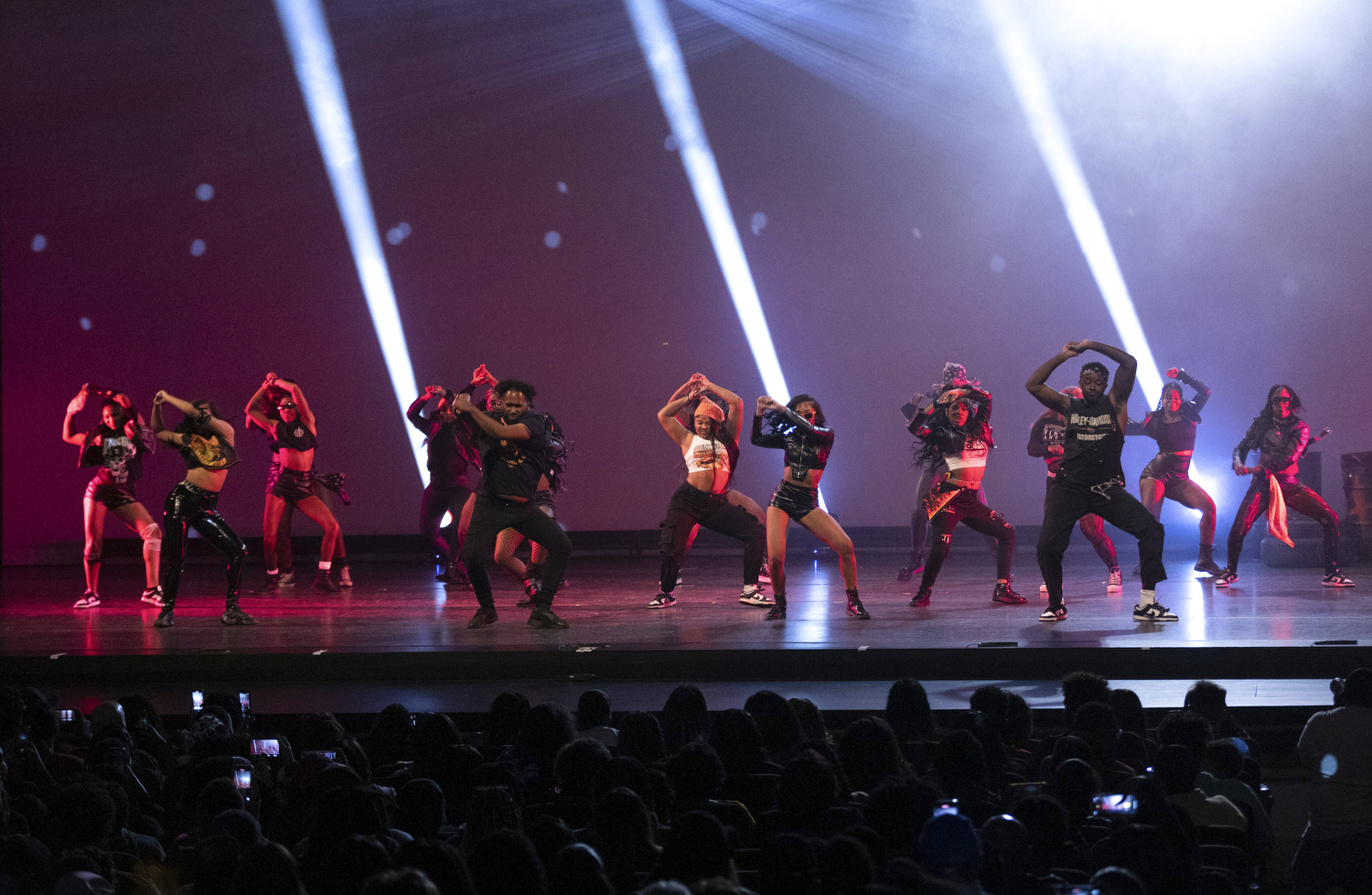 The Homecoming Game
Bright and early Saturday, a wave of red rushed into Houchens-Smith Stadium as new and old alumni alike waved their towels during WKU's Big Red, White and Blue Homecoming football game.
The stadium boomed with cheers, stomps and Big Red Marching Band drums as the Hilltoppers ran onto the field for the first quarter, and gaining the lead over the opposing team, New Mexico State. 
Freshman and Smiths Grove resident Colin Thomas said he was excited to show his support for the Tops at Saturday's game.
"It's important to go out to Homecoming for support of our team," Thomas said. "But we also must show that we're active in our university, and I think attending games really shows that."
For alumni, Homecoming is a chance to come back and see things from a fresh perspective, former WKU cheerleader and Bowling Green resident Morgan-Alexandra Hildberandt said. She recalled positive memories of Homecoming she still carries with her.
"When I was very little, my parents would bring me here to tailgate. Then, I became a cheerleader for WKU. Now, I'm on a different side of the game," Hildberandt said. "I love coming back to see the evolution of our teams and the BRMB. I just get to see the campus get more beautiful every time I come back."
At halftime, the band played "God Bless the U.S.A." by Lee Greenwood in honor of Veterans Day. Many veterans were on the field on Saturday to enjoy the game and to be recognized by WKU for their service. 
After the Big Red Marching Band's performance, it was time to crown WKU's 2023 Homecoming queen.
Ray Saul, a senior from Bardstown, said this Homecoming court was special because the Queer Student Union had its first candidate ever.
"I am honored to be chosen," Saul said. "It has been one of my favorite experiences ever to be on the court with 37 other wonderful women."
The 38 contestants lined up on the field and were greeted by President Caboni and 2022 Homecoming Queen Calleigh Powell to hear the results.
Atlanta senior Millie LeJeune, a Black Women of Western and Alpha Kappa Psi member, was crowned 2023's Homecoming Queen. Powell passed her title to Lejeune as the crowd cheered on.
The final score was a 38-29 loss for the Hilltoppers, but alums, fans and Big Red all still cheered on.