Hot Yoga of Bowling Green gives people in the community a place to do yoga with the added challenge of intense heat.
When first entering the yoga studio located near downtown Bowling Green, yogis leave their socks and shoes at the front door, put their belongings in a locker in one of the dressing rooms and enter the dimly-lit studio with three mirror-lined walls.
The heat, at 105 degrees, entraps guests as soon as they enter the room. People stretch and chat as ambient music plays in the background before the traditional flow class, but the energy changes once Tony Bishop, the co-owner and a teacher at the studio, starts the class.
The music changes to classic rock, and with energy and enthusiasm Bishop directs the different yoga poses to his class. He occasionally walks around the room to help people get deeper into the poses. The room is so warm that yogis can't sit in it without sweating, so Bishop gives water breaks every few minutes. While most people in the class are very focused and serious, Bishop spends the entire class making jokes and having fun.
"Without humor, yoga is just hard work," Bishop said.
Bishop and his wife opened the yoga studio in 2007. Bishop has been very active in his life, teaching spin classes, self-defense and doing boot camp. He found yoga as a way to rehabilitate his knee after a kung fu injury. He went to Nashville to do hot yoga until his wife suggested opening a hot yoga studio in Bowling Green.
Hot yoga focuses on mind, breath and body as regular yoga does, but the breathing becomes deeper and more intentional because of the increased heat. The heat also loosens muscles and raises heart rate, making hot yoga a safe form of cardio as one learns how to control their heart rate. Yoga can also help with strength, balance, flexibility and concentration.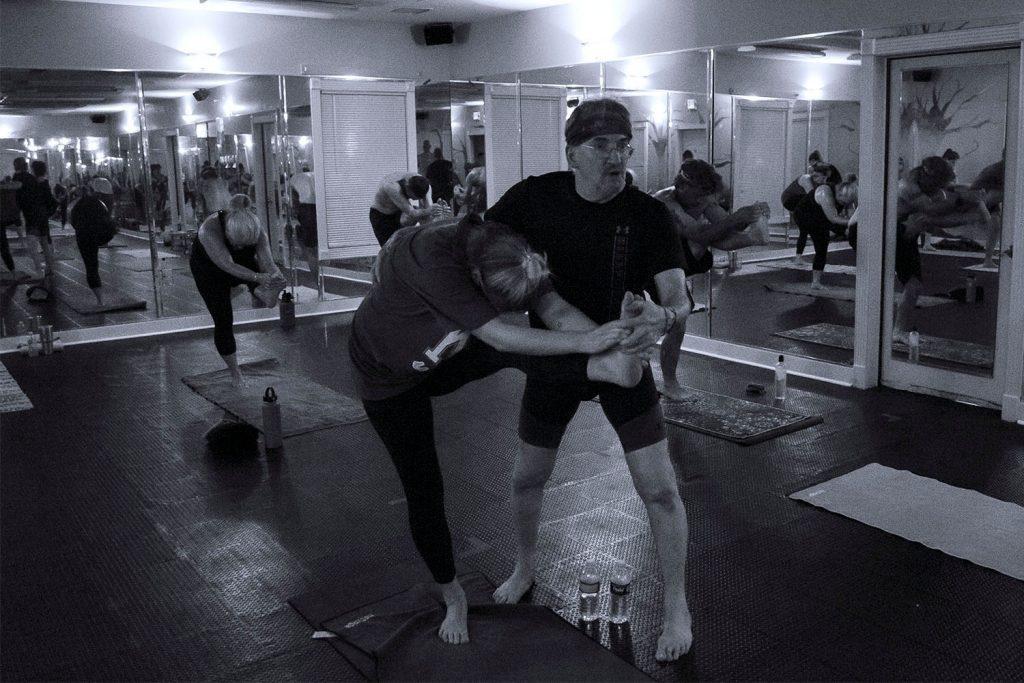 "There are so many (benefits), so if you just named one, you'd be missing probably 2,000 more," Bishop said.        
The studio has 21 classes a week, with eight to 10 different varieties of classes such as restorative, traditional and body-sculpting yoga.
"We have something for everybody," Bishop said.
Bishop used to teach all the classes, but now he has around 20 instructors helping and only instructs about six classes a week. Bishop is also a registered yoga teacher, and the studio is a registered yoga school, allowing them to train yoga teachers.
Gabrielle Sledge, a senior from Bowling Green, goes to the studio six times a week. She started going in December of 2019 after attending a class with a friend and was immediately hooked because she could get in shape and not in the traditional way of going to the gym.
"Focusing on your breath and going through the whole practice of yoga, even if it's not in a 100% calming way brings mental benefits along with the actual benefits of the workout," Sledge said.
She attended one normal yoga class and got bored going through the motions without the heat.
"The hot just adds the extra element of making it harder," Sledge said. "After you leave you feel so accomplished."
Mike Tavor has been going to hot yoga for seven years after it was suggested to him by a workout partner. His attendance has been sporadic throughout that time, but he now attends four to five days a week. He enjoys the heat and workout combined during hot yoga.
"It does something to your mind and body," Tavor said.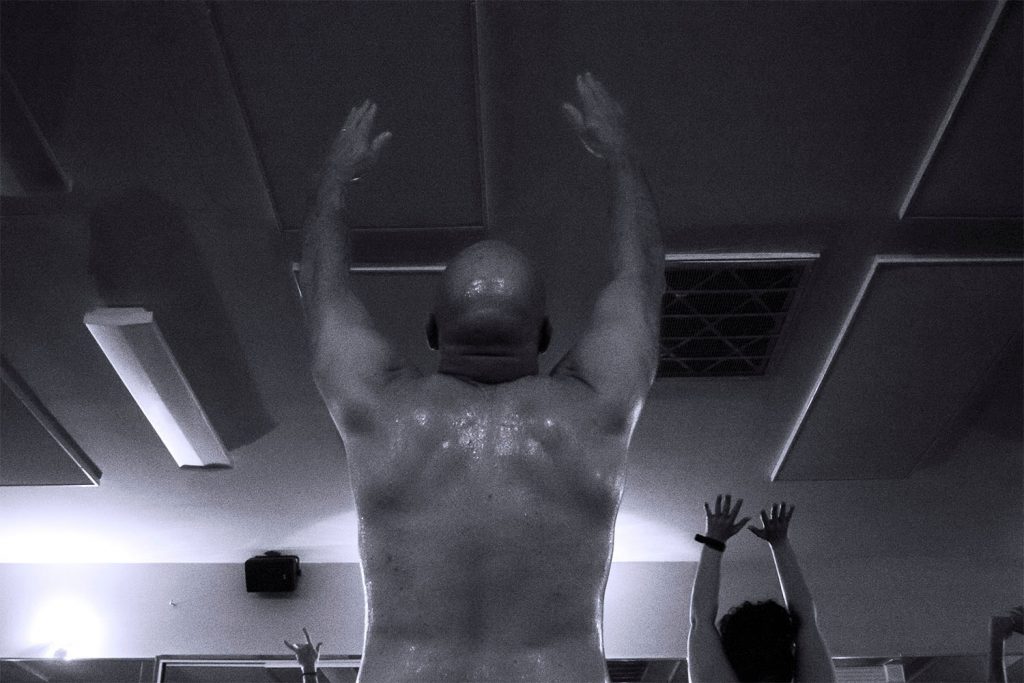 Due to restrictions put in place to limit the spread of COVID-19, the studio was closed from mid-March until June 1. During that time, no group classes were allowed, so they taught free classes on YouTube and Facebook. For teacher training they had one more session before finishing, which was completed over Zoom.            
"The hardest thing right now is restriction of attendance," Bishop said.
Governor Andy Beshear's newest COVID-19 restrictions announced on Nov. 18 mandated closing the studio until at least Dec. 14. Bishop wants to try doing paid group classes online and some one-on-one classes, but the money isn't his focus.          
In order to maintain 6-foot social distancing, about 20 people are allowed in a class, less than 30% of the studio's capacity. Masks are worn in the lobby, changing areas and when entering the studio but are removed while doing yoga because everyone is 6-feet apart.
The air is filtered with a high efficiency particulate air filter, catching any unwanted particles, and an ionic filtration system, which traps and kills particles. The filtration systems were put in place before COVID-19 to simply keep the studio smelling nice. Steam is also used during classes, which kills particles, and the floors are mopped several times a day, making the studio a very safe place despite COVID-19.
"We're all in this together," Bishop said.