COVID-19 brought with it many changes, several of which impacted the way programs that require face-to-face instruction operate. Dance is one of those programs, as dancers are usually in close proximity during rehearsals and performances. 
Memphis freshman Lukendra Riddle believes COVID-19 has negatively impacted her experience as an undergraduate dancer, particularly with getting to know her peers. 
"We don't get to perform with each other, and I don't get to try on costumes and share bonding moments with my class," she said. "I thought I would be on stage hanging out with friends, getting to know my teachers, being able to touch people and have teachers to dance with." 
Dancing in a pandemic is not just a learning curve for students, but for professors and choreographers as well. Professor Meghen McKinley, who primarily teaches the modern style of dance, said the dance department had to adapt and work over the summer to accommodate social distancing and other pandemic-induced changes.
"We were all attending any sort of webinar or Zoom conference through the National Dance Education Organization, as well as Doctors for Dancers," she said. "So many other areas were unknown on how to manage that and dealing with how face-to-face classes would be synchronous or asynchronous, and of course we know that's different for dance." 
The National Dance Education Organization asserts that "patience, flexibility and empathy" are needed for educators when handling themselves and their students due to the uncertainty of current times.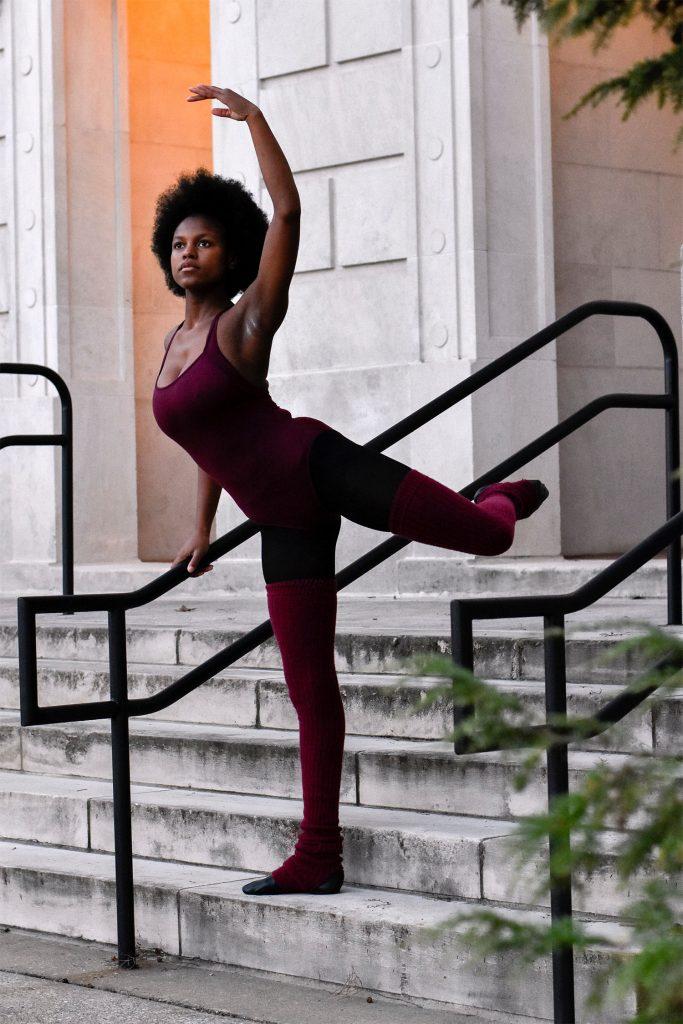 In addition to the organization's recommended changes, McKinley said the dance department developed their own policies to help prevent a COVID-19 outbreak among students. While students are allowed to take their masks off when involved in any sort of athletics or physical exertion on campus, the dance department requires their dancers to wear their masks throughout the entire class period. 
This is something that has proved challenging for Riddle, as she's struggled to breathe more as she dances.
"I have asthma, so breathing is really important," she said. "I haven't been able to breathe as good, so I feel faint sometimes." 
Riddle said the masks create the problem of not being able to recognize classmates. 
Lexington senior Emily Caldwell agrees that wearing masks has been the greatest challenge in dancing during the pandemic. 
Caldwell said that dancing in unusual places like her kitchen and living room during her time at home in March made the transition to dancing in larger spaces while wearing masks more difficult for her and other students. 
"It took a while to get used to at first," she said. "Just with cardio, especially after not doing much or dancing in smaller spaces for months."
Pacing herself and learning her limits has also been a lesson in dancing during COVID-19 for Caldwell. Breaks to get water or to simply go outside and take their masks off for a second have been vital this semester. 
While students normally dance in the A and B studios in Gordon Wilson Hall, they've used alternate spaces such as the Russell Miller Theatre and the Preston Center basketball courts for larger classes, McKinley said. For rooms still being used in Gordon Wilson, floors are taped to fashion a 10-foot-by-10-foot square for each dancer to move in.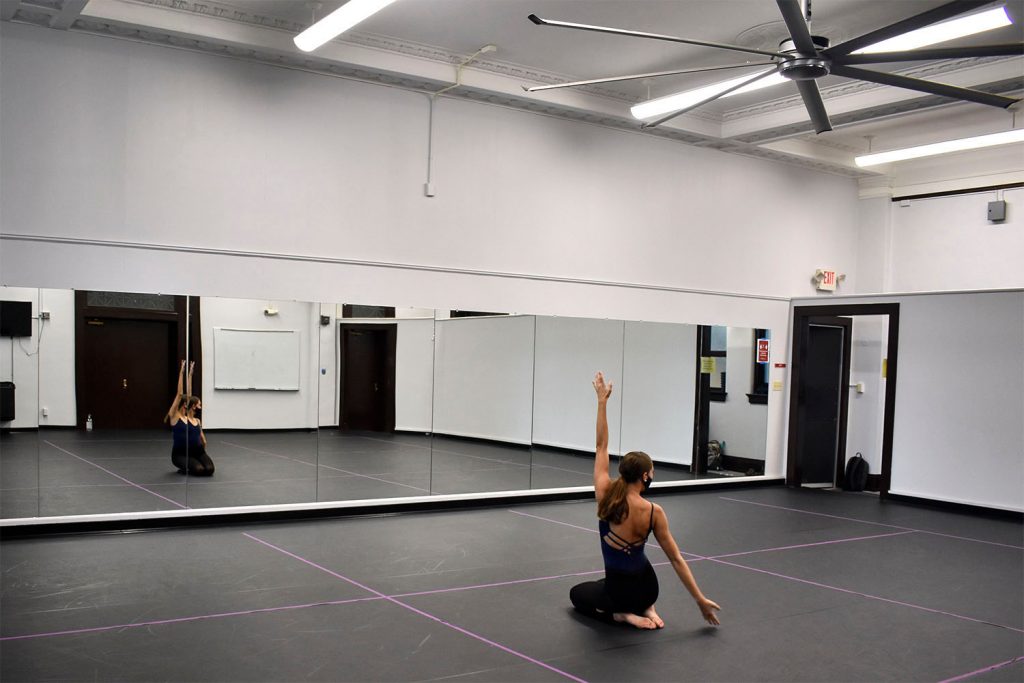 The reason behind this setup was the dance faculty's concern for aerosols, which could transmit if dancers were spacing the way they usually do.  
Students are still confined to their own space in Preston even though the floors aren't taped. Surfaces, including the ballet bars and floors, are cleaned in between classes.
While Preston provides the space to dance, there is still another obstacle for the students.
"We have a lot of room to spread out," Caldwell said, "but the floors are different so it's harder on your knees to jump and stuff because they're not as sprung." 
She said the lack of mirrors in buildings like the Russell Miller Theatre affects her and the other dancers because they are unable to see what they're doing in order to perfect their technique. 
Per university suggestion, students should try not to gather in the lobby areas of the dance department halls until 10 minutes before class. 
"That was usually the lively point where everybody would usually congregate and catch up with each other," Caldwell said.
Riddle said the lack of contact has been difficult because teachers aren't able to correct dancers like they used to. She said they're also not allowed to have dance partners. 
"Being able to talk with each other has completely changed," she said. "I have to get used to that."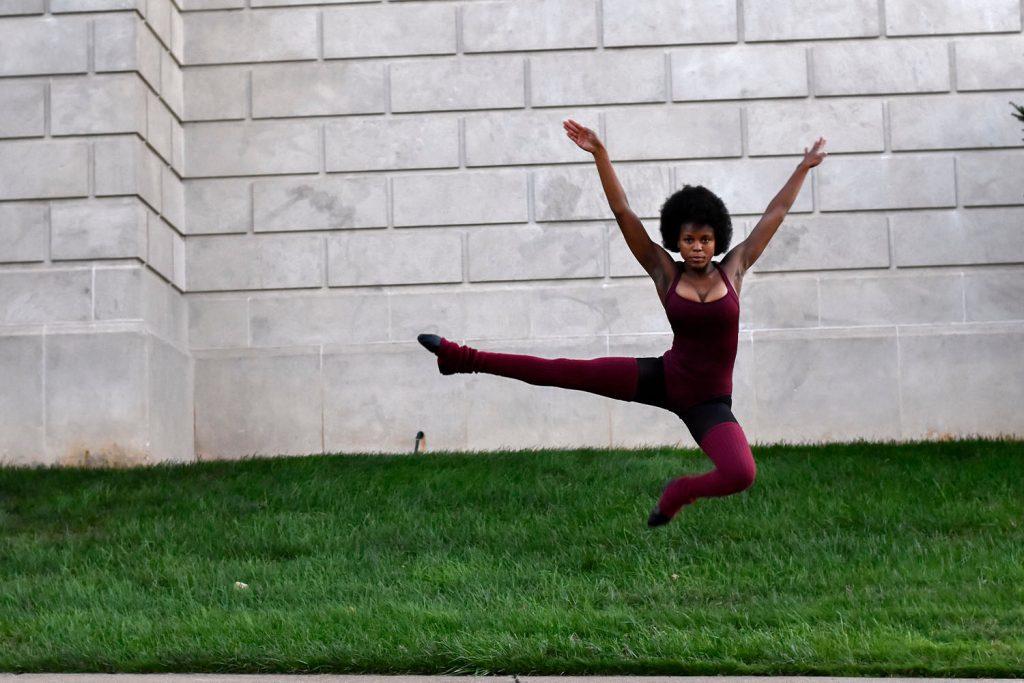 Caldwell expressed similar sentiments about the way the pandemic has altered her personal experience with the dance program, including her and her fellow seniors inability to partake in senior traditions. These traditions include Winter Dance, a showcase held at the end of the fall semester each year that will now be streamed virtually.
"It's definitely sad, but we're trying to make the best of it and enjoy the things we still get to do," she said. 
Last Chance to Dance, the informal student concert that takes place each semester, will also be streamed virtually. 
McKinley said her students have taken the necessary precautions to be safe. 
"They've been taking this very seriously," she said. "They want to be here; they want to be creating. We fully trust them. They are creating work that will then be recorded and compiled into a student showcase and aired online." 
In-person dance classes have kept some elements that they had during remote learning this past spring semester. Students have the option to present their embodiment projects in places other than the classroom. 
The embodiment project requires students to research a choreographer and create work that is performed in a location representative of a routine inspired by them. Due to the purely remote format of dance classes at the end of last semester, students were forced to get creative about the ways they produced their projects. 
"One of the dancers was out on the lawn barefoot, running through space," McKinley said of a dancer whose performance was inspired by Isadora Duncan, an American dancer popular in the early 20th century. "It was beautiful because they were able to have a deeper understanding." 
Despite the obstacles the pandemic has placed in her students' path, McKinley believes the work ethic her dancers showcase has remained unchanged. 
"I think the investment of the dancers is just as deep and just as great as it has been," she said. "There's a larger appreciation for being face to face since we all went through last semester being remote for our dance courses."
COVID-19 has also provided professors like McKinley the opportunity to host guest artists over Zoom that would not usually be possible. These dancers came from multiple backgrounds and specialized in styles such as African, Cook Island and flamenco dance. 
Riddle believes a positive result of COVID-19 is in helping dancers learn to adjust in the face of the unimaginable. 
"I think it is allowing us to grow in self-critique and self-motivation," she said. "We are not going to always have teachers telling us what to do. Sometimes we have to do things on our own. This is giving us a chance to work on ourselves."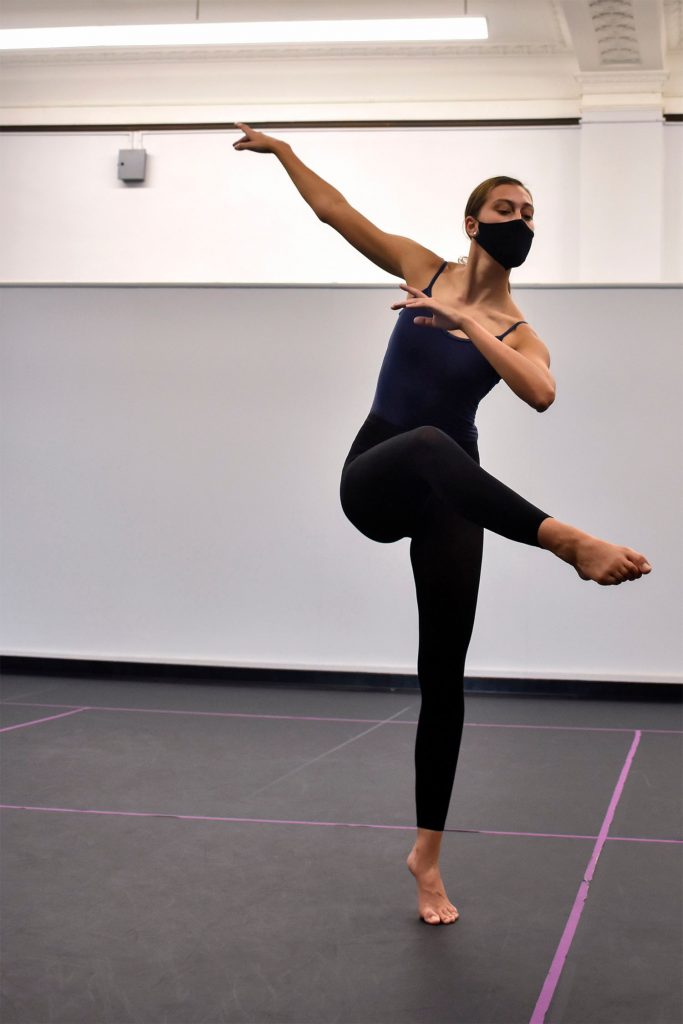 Figuring out how to perform during a pandemic has been intimidating, but Caldwell sees it as something that will prepare her for the hurdles she may face in her future. Ultimately, Caldwell sees the transition of dance programs from in person to online platforms such as Facebook and YouTube as a productive medium in reaching more people with dance. 
However, one challenge with the videography has been finding a way to keep the performances visually appealing while accommodating the socially distanced methods in which students are performing. This also provided a shift in the choreography.
"It's really hard to dance and not have any sort of partnering or any sort of touching," McKinley said. 
The dance department was left to answer the question of how they could still create an intimate relationship between the dancers on stage while staying socially distanced. 
As the COVID-19 pandemic continues, Caldwell has had to think about the job market in performance centered careers as a senior who will be entering the workforce next semester. 
"The job market for dance right now is a little bit crazy," she said. "They lost a whole performance season, so companies aren't going to be hiring this upcoming year. We've really as a department just been talking about all that. This is definitely going to prepare us for stuff in the future." 
Caldwell hopes to dance professionally and then shift into teaching, which is one of her other passions as a double major in dance and elementary education. 
Riddle plans to travel to Seoul, South Korea to dance there this coming summer at Hanyang University International School. 
"I will be taking a Korean language course and a K-pop dance course to count as my dance credit," she said. "I hope to network while I'm there." 
McKinley said that collaboration between dance faculty and other university departments has been crucial this semester. 
"Our dancers are going to be teachers, they are going to be studio owners, they are going to do concert dance, commercial dance," McKinley said. "The spectrum is so large on what they're going to be able to do so all of this helps facilitate it." 
Nonetheless, Riddle, the freshman dance student, is looking forward to the current situation being behind her and the rest of the department. 
"I hope that it goes back to the way it was before or better," she said.