I laid it all out on the line. I put my relationship to the ultimate test. I let my boyfriend dress me for this article. Yep, you heard that right, folks. Your style writer got styled.
This stressor surpasses picking where to eat for dinner, posting the first picture as a couple on social media and having your whole family blow it up with comments, meeting the parents, or even having the "are we just talking or are we dating" conversation.
Since my anxiety level was at an all time high, my stylist/bf calmed my nerves by saying, "I promise, I'll be nice. They'll be good outfits!" Not taking his outfit connoisseur role lightly, he excused me from my room and proceeded to pick out six outfits without any input from me.
With that being said, let's go ahead and get this style show on the road, shall we?
---
Class
My stylist is big on me dressing for comfort. So, I was worried that the sorority girl look of leggings and an oversized T-shirt might be the outfit that I'd be sporting. However, I shouldn't have sweat this at all because, much to my surprise, my favorite graphic tee, distressed denim, cardigan and sneakers were the ensemble assembled for my going-to-class look.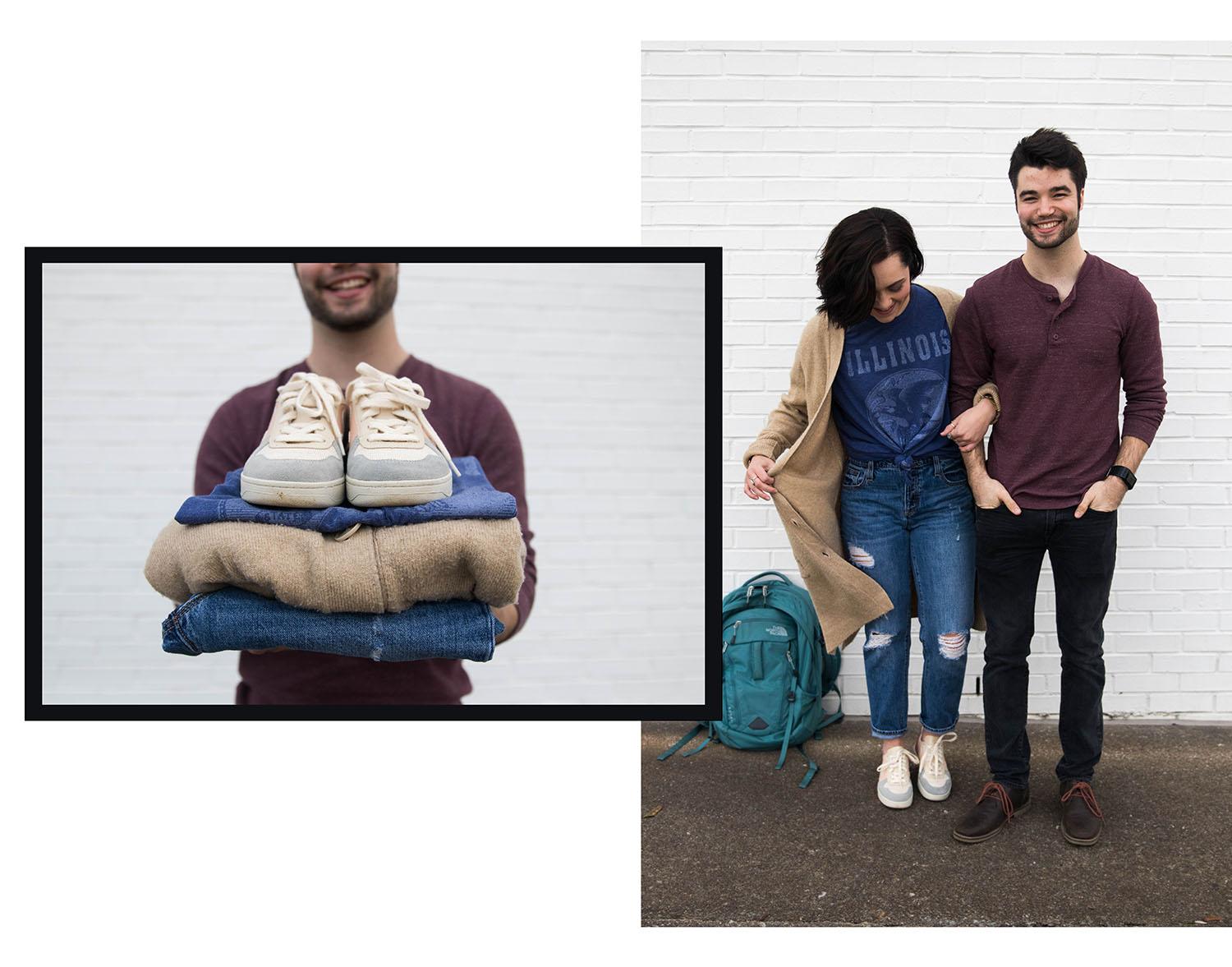 Coffee
Whether going to Spencer's or Starbucks, my stylist assured me that this is the perfect hangout-at-a-coffee-shop outfit. He picked this outfit combination because, as he said, "I like when you wear short sleeve button ups, and you need to look hip, so wear these cool boots."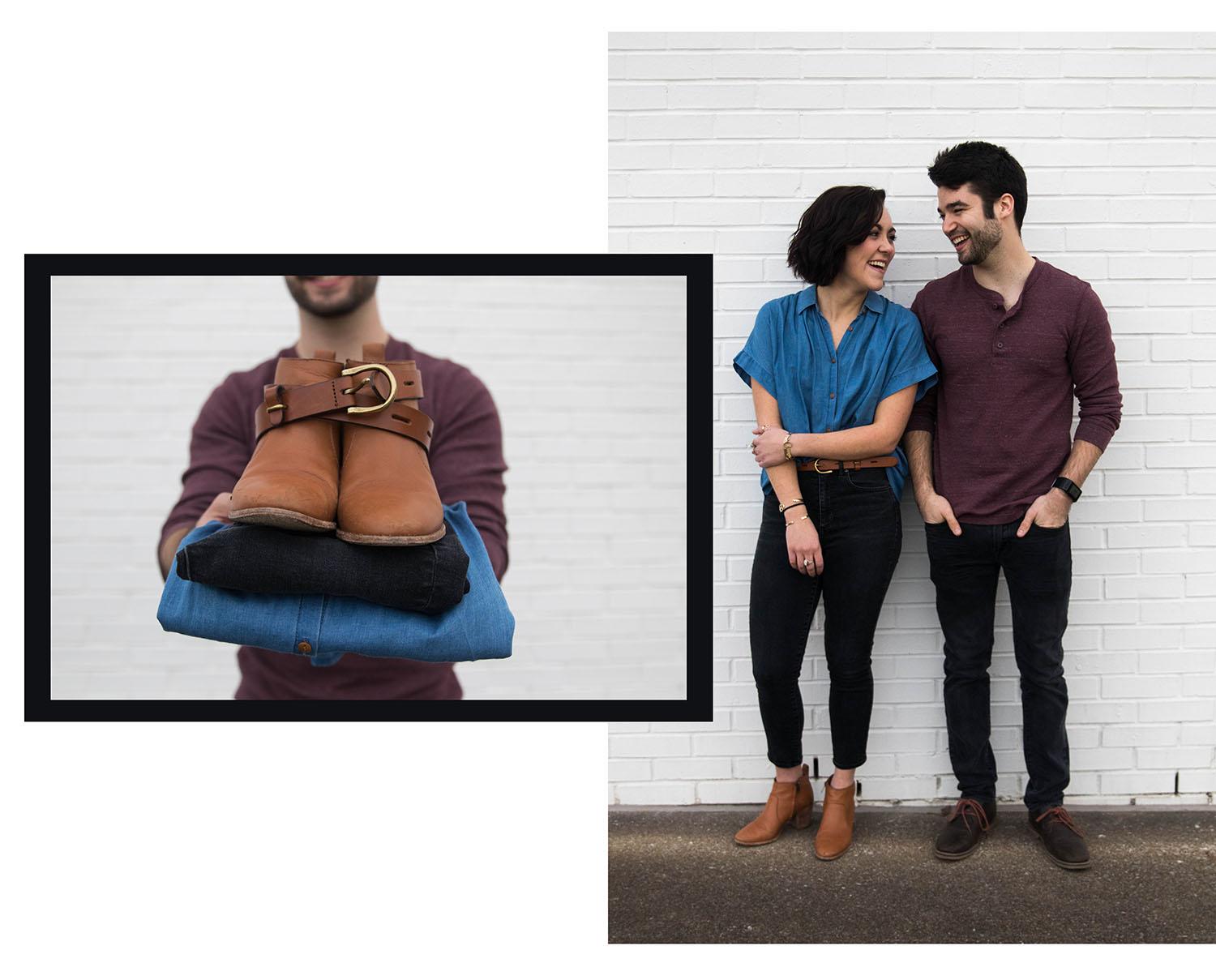 Date Night
"A jumpsuit guy" is what my stylist likes to describe himself as. He's mind-blown by how fancy I can look in them, but I still have the functionality of busting a move without having to worry about any wardrobe malfunctions. As I put this outfit on he gave himself a pat on the back and said, "Oh yeah. I'm good at this".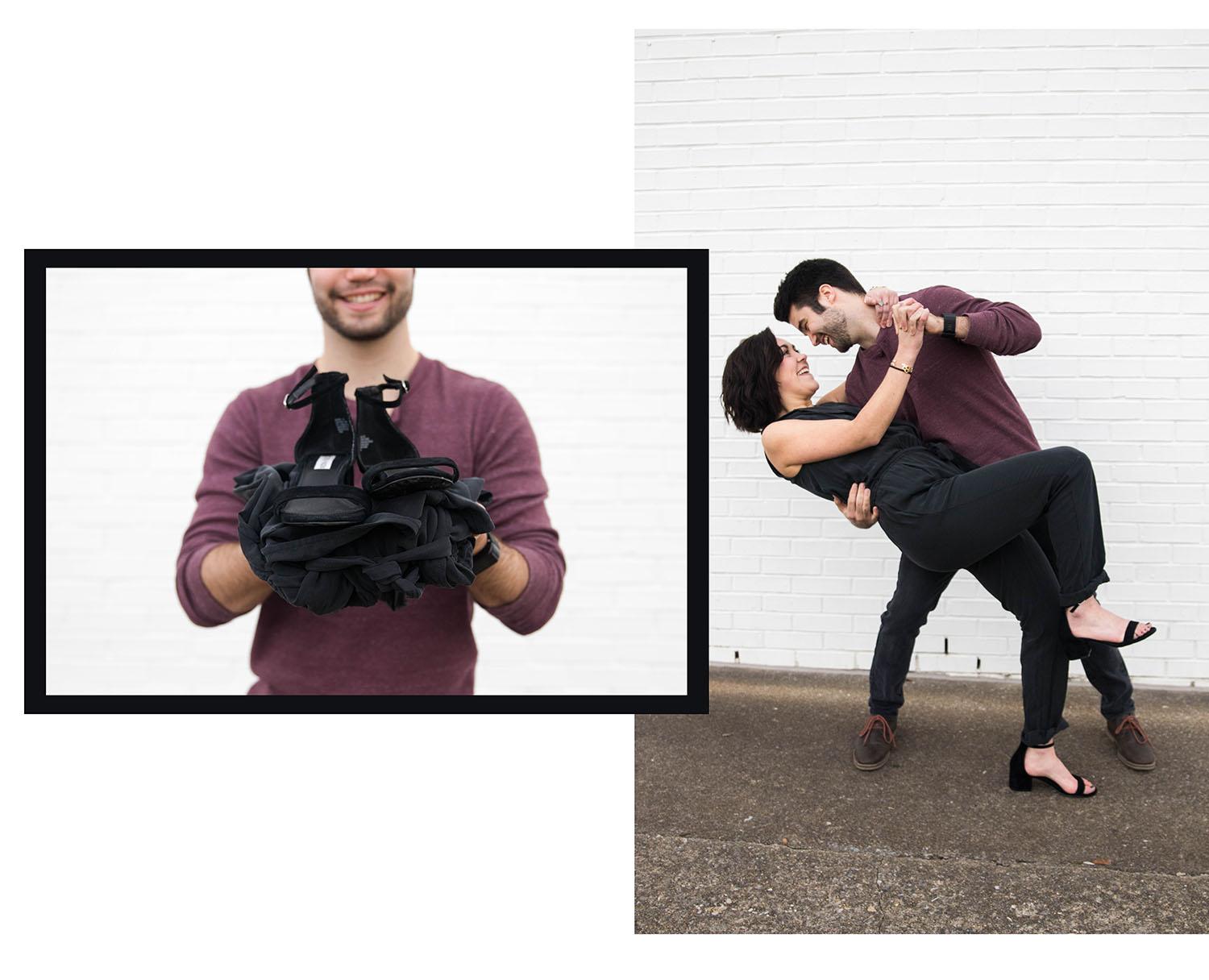 Girl's Night Out
Since I do love a good pair of denim, my legs tend to not see sunlight very often. My stylist decided that black skinny jeans were not acceptable for a GNO. He chose a black wrap dress, booties and a jean jacket "because I won't be there to keep you warm."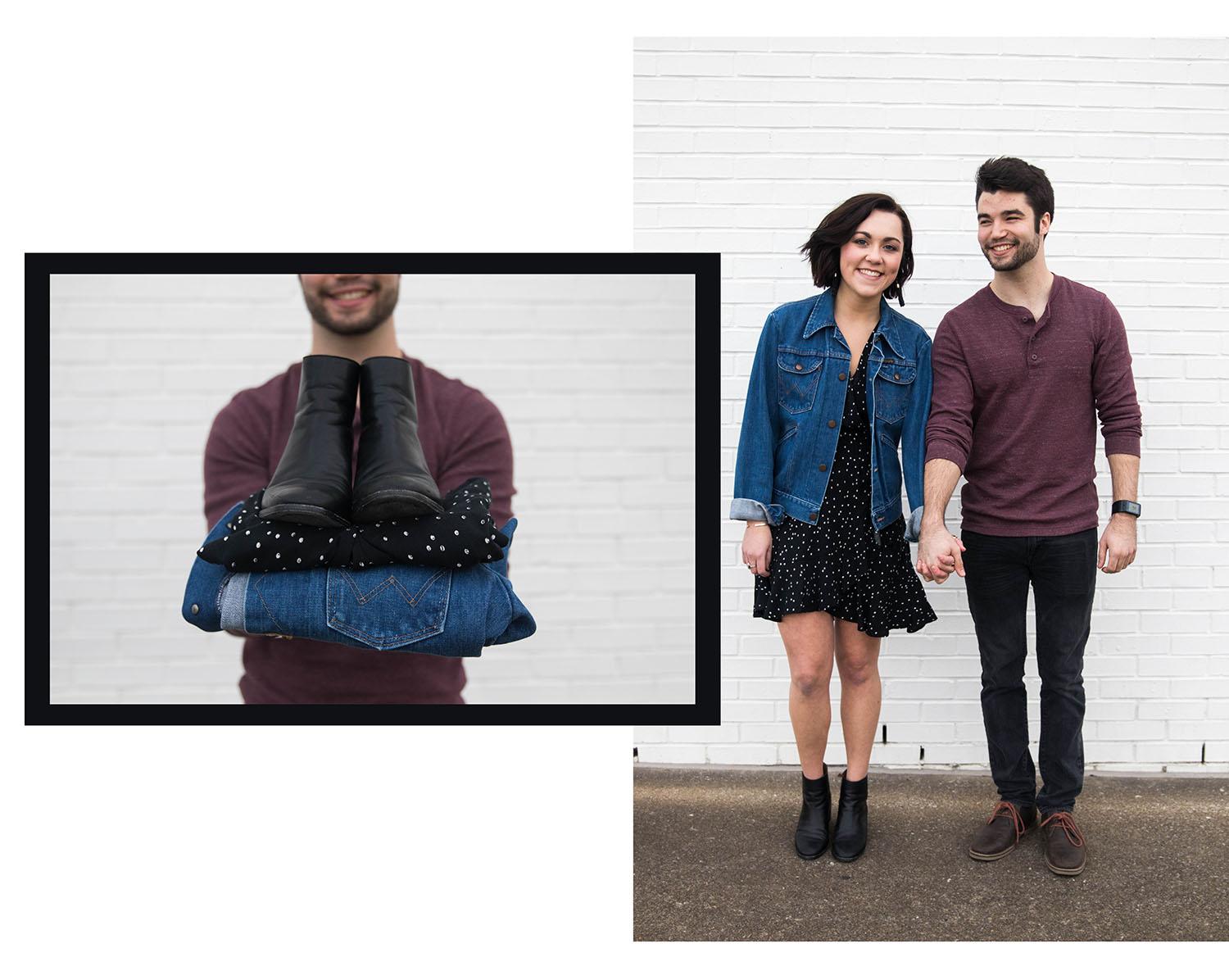 Game Day Getup
My stylist decided that my wardrobe wasn't equipped for the perfect game day wear. So, he gave me his flannel and WKU shirt and said "tuck your shirt in and do the tie thing you do." Talk about dedication to a story, my friends.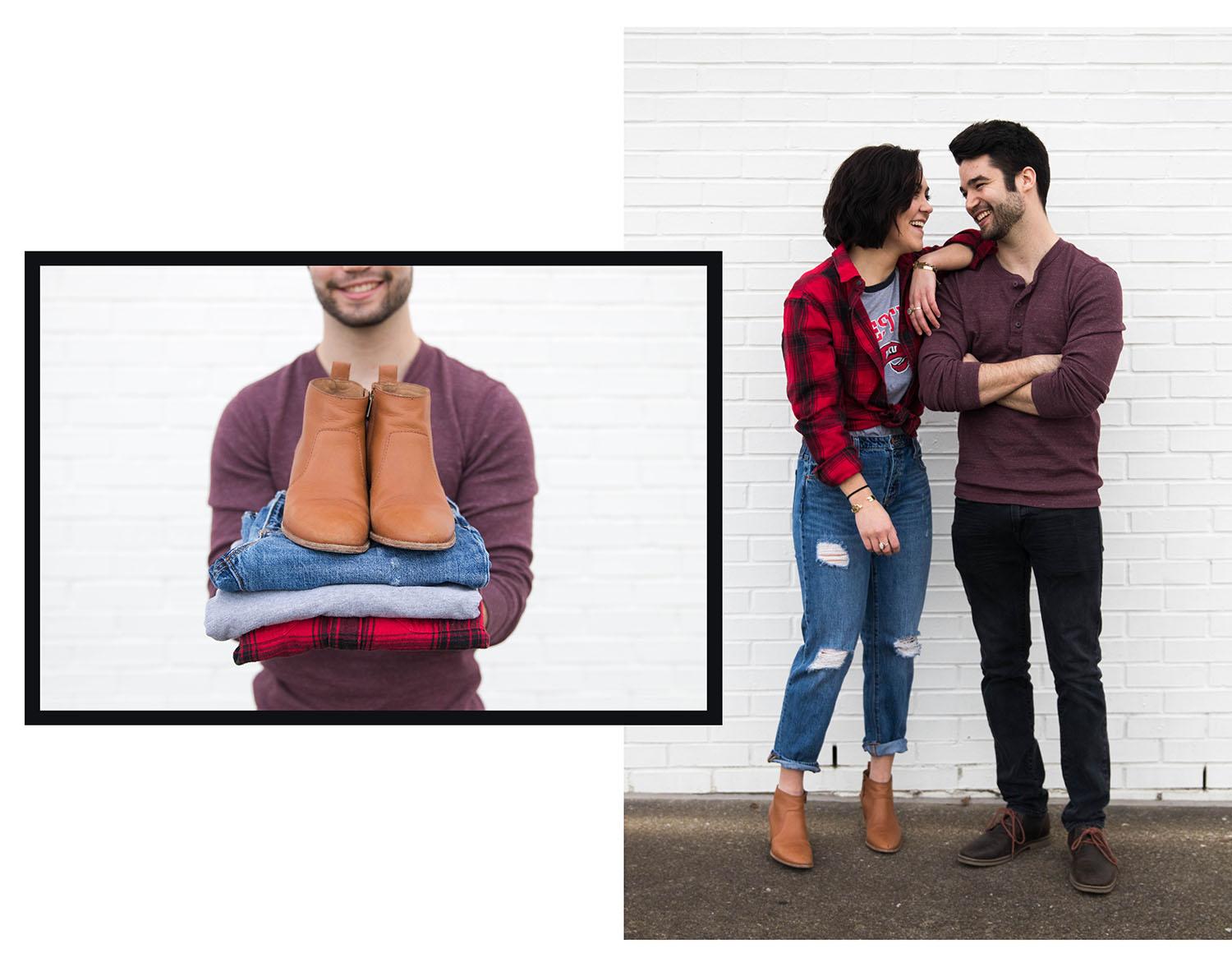 ---
Thankfully, my boyfriend and I are still happily together after this story. I will gladly give my significant other turned outfit connoisseur a 10/10 on his stylist abilities. To be honest, momentarily, the thought occurred to me that he might be better at dressing me than myself …
Moral of the story? Get you a boo who can not only dress himself but dress you. Get you a boo who can do both.