It's a crisp October night on campus. You're humming the tune of "Thriller" by Michael Jackson while studying in your dorm. It can be hard to get into the spooky spirit when you have an onslaught of homework and tests. You find yourself wishing you had time to watch the TV Halloween movie marathons like you did as a kid. Remember "Hocus Pocus?" That was a classic. Remember the horror movies that made you afraid of the dark? Those slasher scenes are still burned in your memory. And the Halloween special, "Scared Shrekless?" Actually, let's forget about that one.
Some Halloween movies bring nostalgia; some bring nightmares, and some can even bring a little fashion inspiration. Who better to look to for an October outfit than the iconic characters of Halloween movies?
These leading ladies offer some scary good styling tricks. So take a quick break from your studies, grab your stash of candy corn and learn from the best-dressed characters starring in your Halloween movie night!
---
Velma Dinkley from "Scooby-Doo" (2002)
If there's one thing Velma taught us, it's that a turtleneck sweater never goes out of style. Not only will it keep you warm when walking to class, but it's a great piece to wear when splitting up and searching for more clues. Add a fashionable pair of glasses to your latest high-necked ensemble and you'll be saying "jinkies" in no time.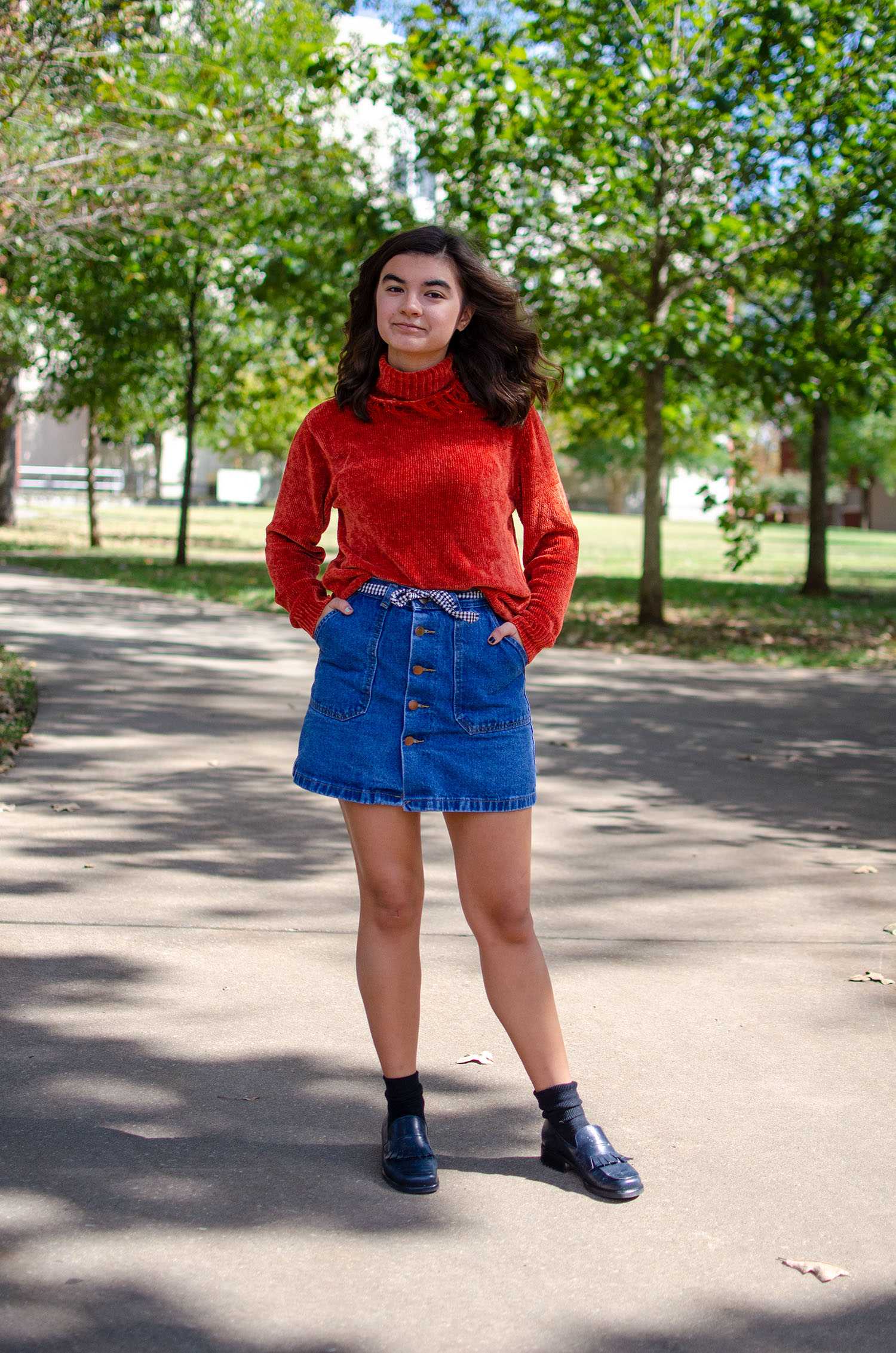 ---
Janet Weiss from "Rocky Horror Picture Show" (1975)
As it gets colder, it's only natural to reflect the gloomy weather in our wardrobes. Clothing that sports lighter shades gets tucked away for the season in favor of a deeper, darker palette. However, the "Rocky Horror Picture Show" resident woman operates otherwise. Janet's styling tips would include the use of pastels. Stand out against the dimmed color scheme of the season with Janet's candy-colored pinks and delicate whites. If you really want to wise up like Janet Weiss, note that a Janet-inspired look would not be complete without a preppy collar.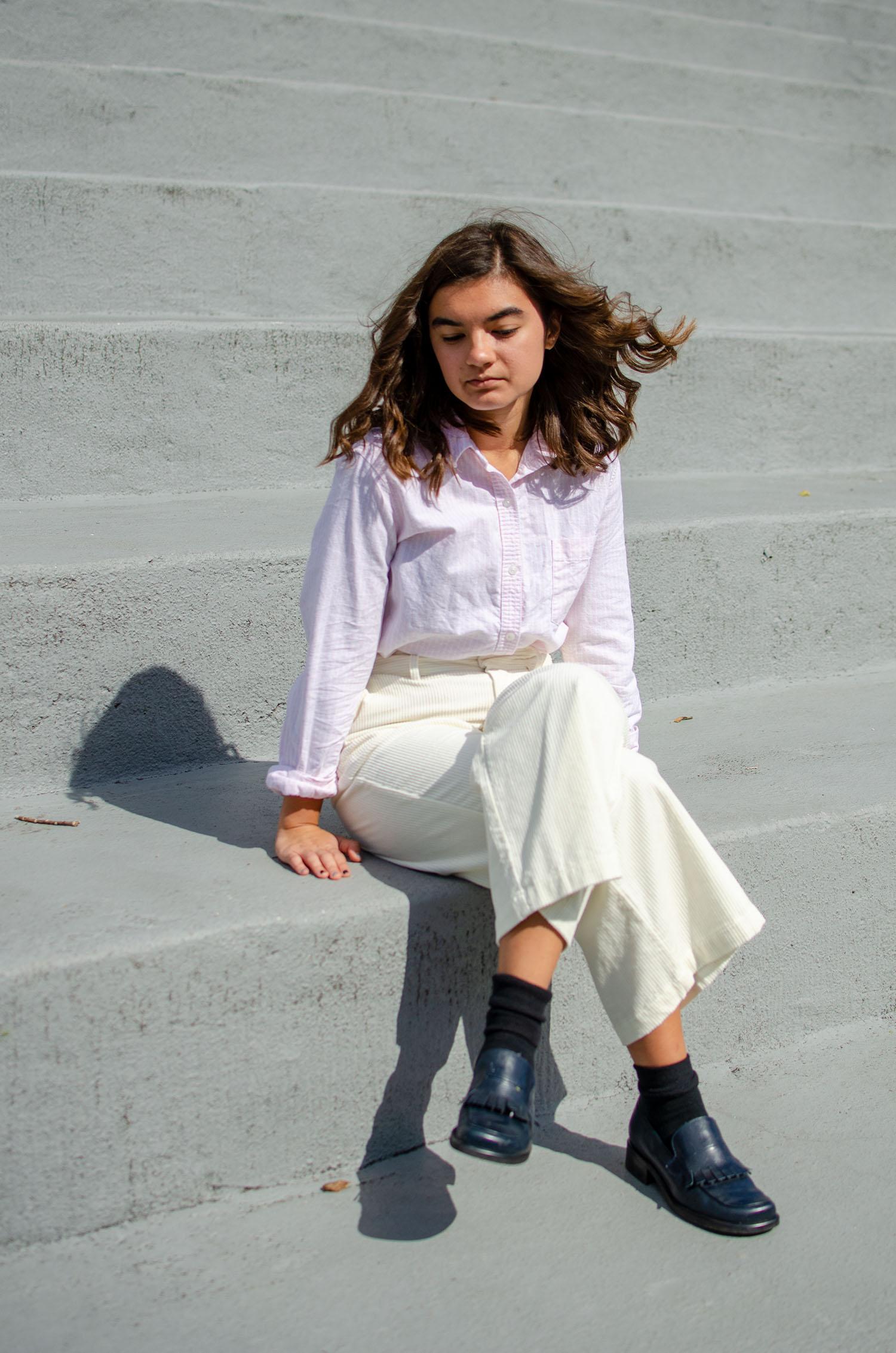 ---
Wendy Torrance from "The Shining" (1980)
What's the perfect outfit for running away from your axe-wielding psychopathic husband? A corduroy overall dress, of course! While Wendy wears this on-trend piece to escape the haunted Overlook Hotel, you can just wear it to class or on a night out. Pair it with something warm underneath, and you have her iconic look.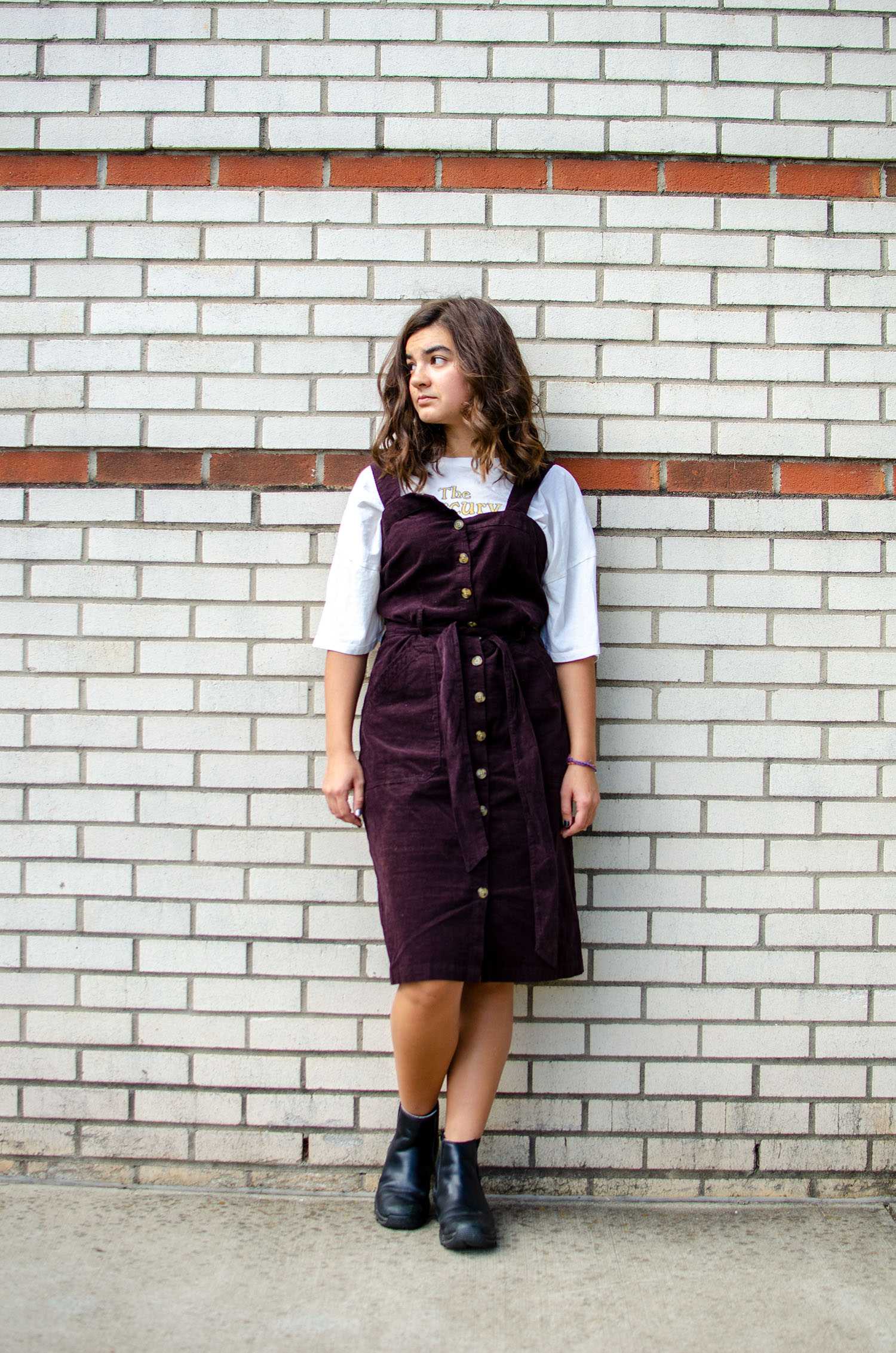 ---
Sidney Prescott from "Scream" (1996)
Is denim-on-denim something to scream at? We have a feeling that the scream queen herself, Sidney Prescott, wouldn't find this trend scary at all. Sidney incorporates denim into almost every outfit she wears throughout the first movie of the "Scream" franchise. To achieve a Sidney inspired look this fall, opt for a denim jacket (sans the blood stains), and keep it simple with a basic T-shirt and jeans.
---
Lydia Deetz from "Beetlejuice" (1988)
Lydia Deetz is certainly not "strange and unusual" when it comes to her affinity for wearing black. After all, who doesn't love an all black ensemble? The entire Addams Family donned the monochromatic look. Lydia was certainly the gothic statement fashionista of her time, but you don't have to go goth to try her stylish use of a black hat.