Punk rock and milk and cookies go together like peanut butter and jelly at the Little Fox Bakery in downtown Bowling Green.
The bakery hosted Leap Day Punk Rock to benefit Hope Harbor on Feb. 29. The show was the last ever Little Fox Bakery will host, and it featured the band Gravel & Spiders from Louisville as well as Bowling Green bands El Astronauta and Girl Tones.
"You get better energy here than you do at some of the bars here in town," said El Astronauta drummer Cory Link. "Everyone's into the music. The owner loves it — you can tell by the way she enjoys it."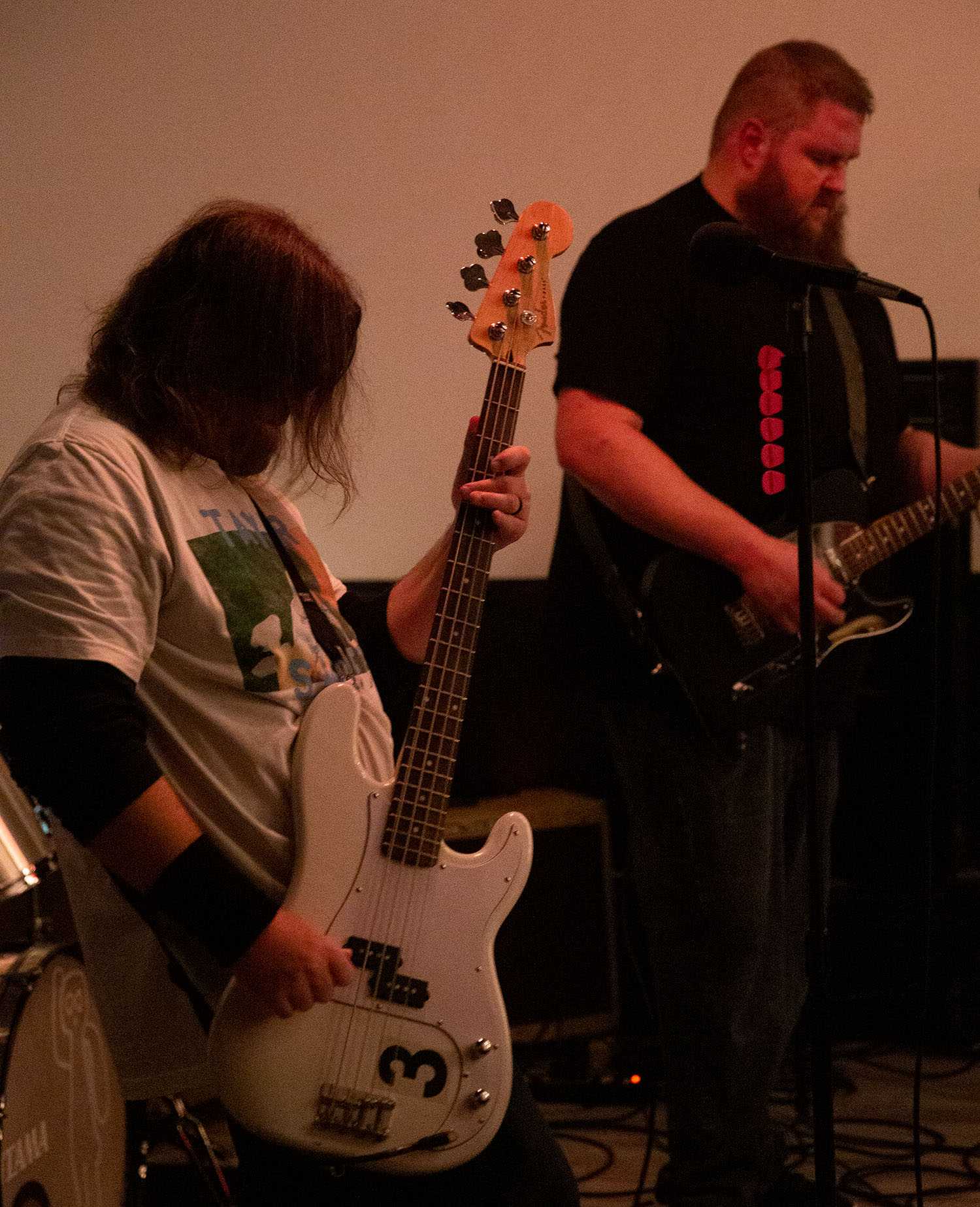 Diane Taylor, one of the bakery's owners, spent equal parts of the night accommodating guests and swaying along to the music beginning with Gravel & Spiders, who ended up playing the show after Dean Collier of El Astronauta contacted them.
"Dean was telling us about how they're doing a benefit show and about how it's gonna be the last one that they're able to host at the bakery," said Austin Miller of Gravel & Spiders. "And any chance we get to play with El Astronauta, we're pretty much down to do it."
Gravel & Spiders are from Louisville and Miller said this was their first show in Bowling Green. Though Gravel & Spiders may have been unfamiliar to many ears in attendance, they had the crowd locked in watching them and bobbing their heads by their third song. Complementing the music, guitarist and vocalists Ian Brock and Amy Hack kept the engagement going with their banter.
El Astronauta kept the entertainment coming between songs and cracking jokes regarding playing songs that will be on an upcoming album. 
Following El Astronauta, Girl Tones guitarist and vocalist Kenzie Crowe attempted to shift the energy in the bakery, saying, "I really wanna see people dance," as the band began to play. The crowd followed her lead.
The bakery didn't empty when Girl Tones' set ended. Instead, a majority of the crowd lingered under red and pink string lights to talk to friends and compliment the bands.
Taylor said Little Fox Bakery had been hosting shows for around a year and a half, and around six months ago they realized how much they enjoyed hosting.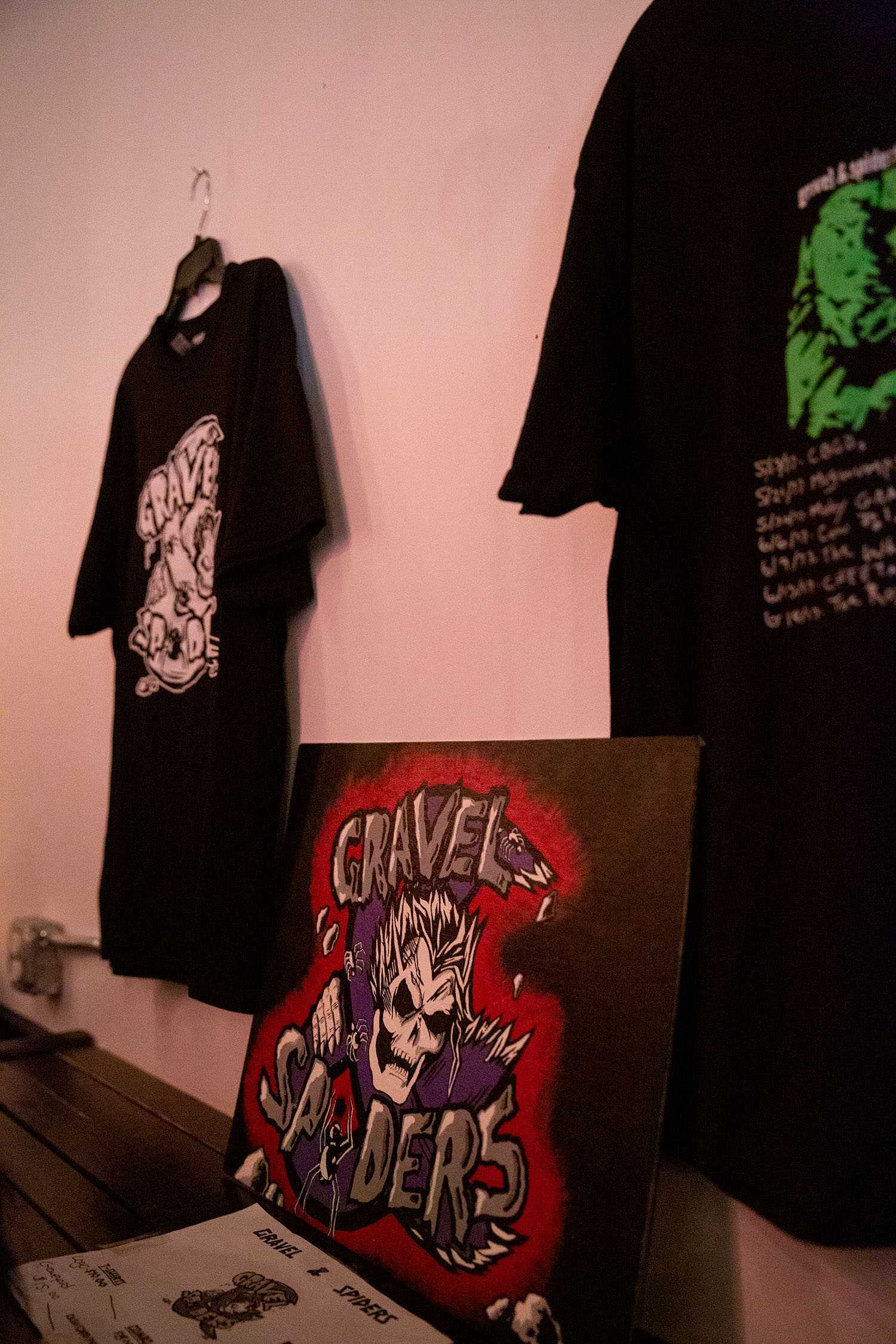 The combination of their enjoyment and realizing how beneficial the shows were for business aided in Little Fox Bakery's decision to purchase a PA system, microphones and speakers among other equipment to help make Taylor's vision of hosting shows come to life.
"Tonight was exactly what we envisioned — everyone was having fun," Taylor said. "There was a little boy resting on his dad's shoulder and college students and other people dancing right beside them."
About a month after they purchased the equipment, music licensing companies began to contact Little Fox Bakery, asking the bakery to pay licensing fees ranging between $300 and $600 annually. Taylor planned to pay the first, but now more than four companies have contacted her.
The companies are asking to be compensated for songs that bands have covered while playing at the bakery. Taylor said some have threatened to take legal action.
"I know some people are like, 'Well you need to fight it,' and I don't have that temperament," Taylor said. I just wanna sell cupcakes and cookies and have beautiful nights like this, that's all I want to do."
She and her daughter, Ali Taylor, decided that rather than paying or taking the licensing companies to court, Little Fox Bakery would cease hosting shows. Consequently, they had to cancel a show set for March 21 featuring Young Romantics and Ivory Picture Story.
"It's heartbreaking, someone really trying to do some good bringing the community here, helping local bands, raising money for charitable causes, and then getting bullied out of it," Link said once the show was over.