Rain drizzled down and hit the roof of State Street Baptist Church on the morning of Sunday, Feb. 11. Fifteen minutes before the Sunday morning worship service began, people streamed in out of the cold, grabbed a folded paper bulletin and found a spot on one of the sanctuary's long wooden pews, which, by the start of the service, remained only a quarter full.
Right around 10 o'clock, the service began when a young boy holding a microphone led the congregation in singing and then a prayer.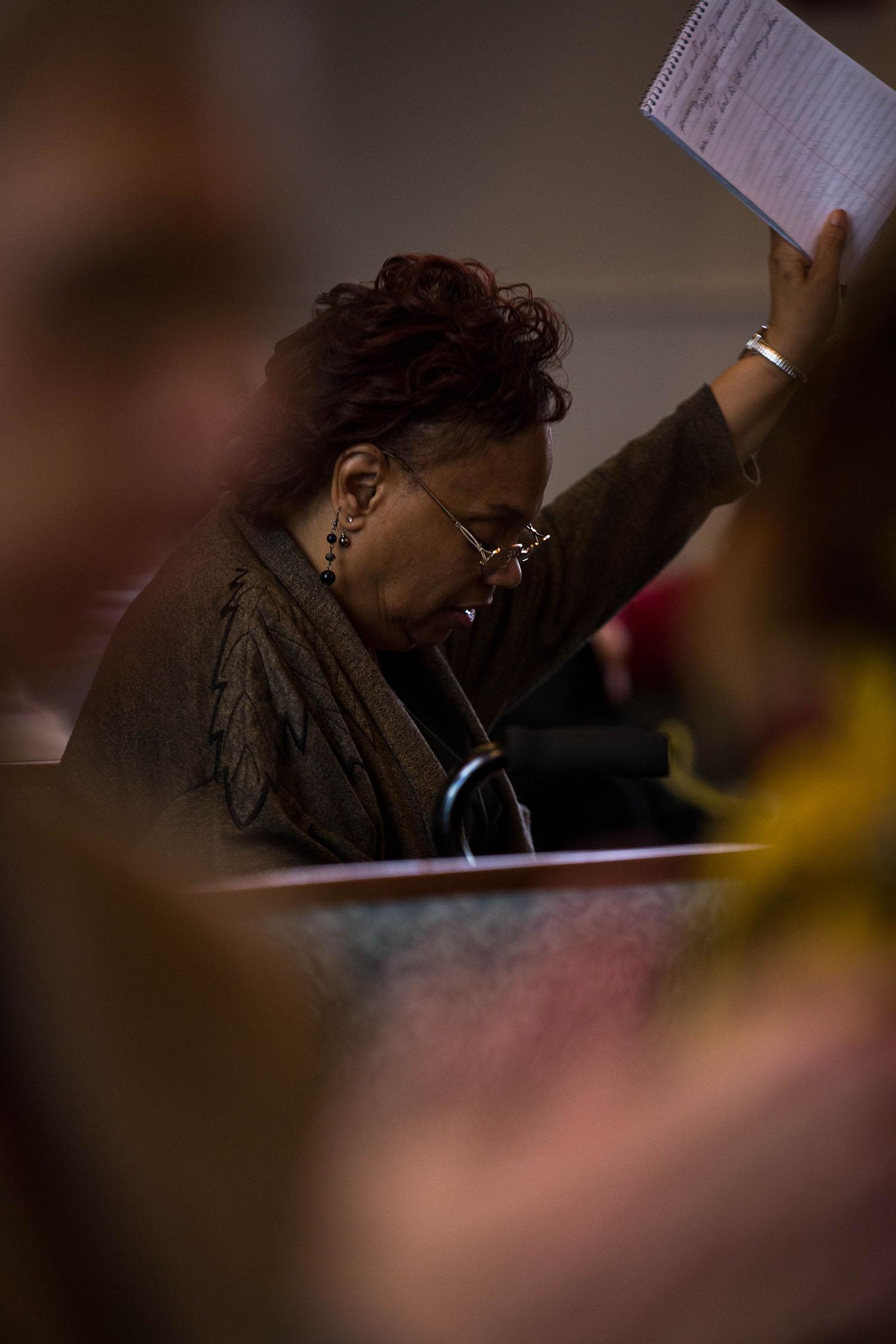 "Lord, we come to you this day to give you thanks for what you have done," he said.
Later in the service, that same boy, along with a group of several other kids, stood behind the lectern. In celebration of Black History Month, they took turns reading about iconic black inventors and thinkers throughout history.
This type of connection to the past seems to be woven into the fabric of State Street Baptist Church. First established by black slaves in 1838, the congregation has endured nearly 180 years of history, and despite challenges and changes, the church remains today.
"There is a faith, a fellowship, a spirit of love that runs through State Street and the members here, and because of its history — because of its legacy — there are many who come to State Street to worship," said Anna Senter, who's attended the church for over 40 years.
The Rev. Freddie Brown, who will soon celebrate 27 years as the church's senior pastor, credits the church's history and longevity to their devotion to God.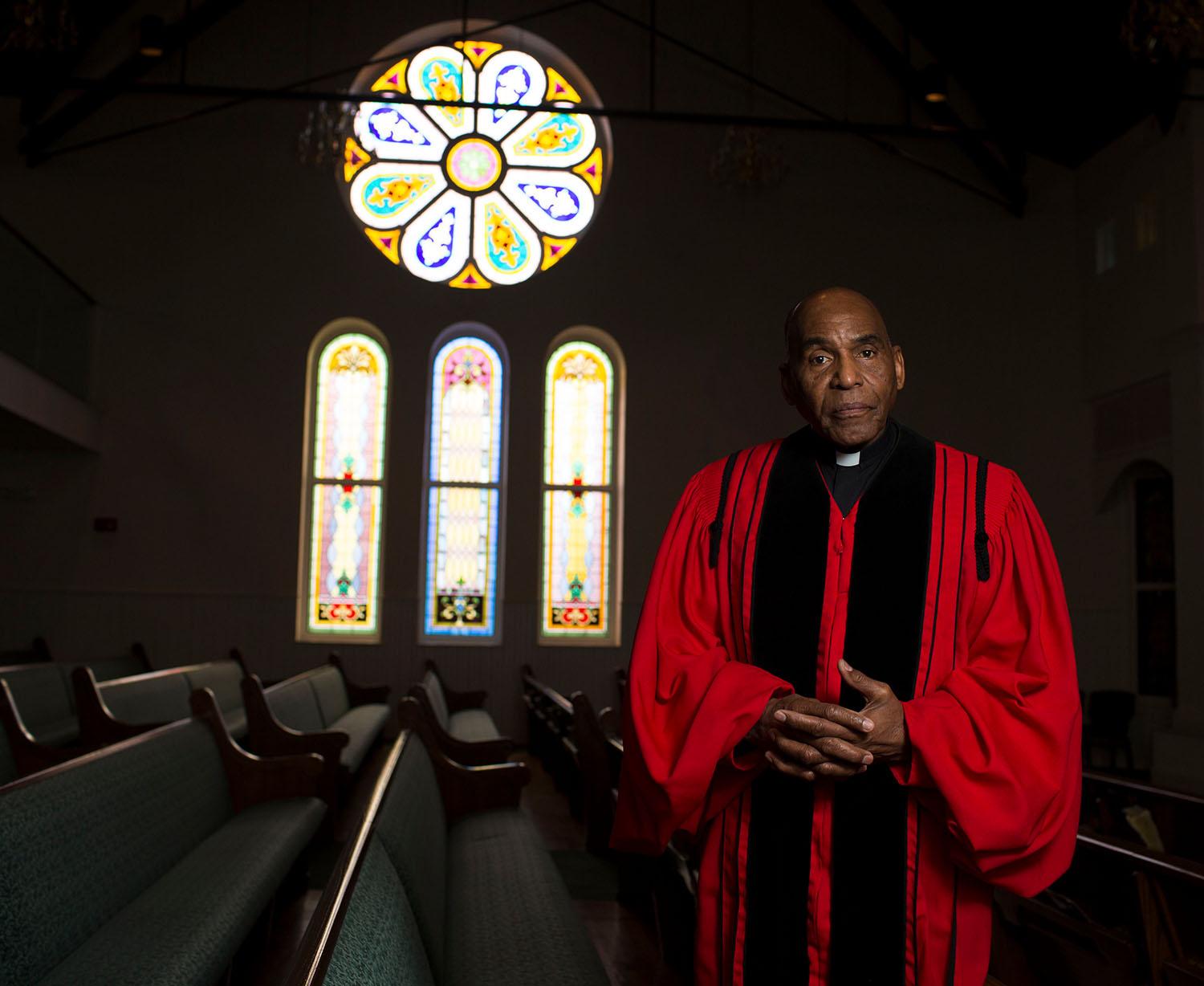 "We have been striving to be a church filled with the purpose of God, fueled by the presence of God and a passion to do the will of God," Brown said one sunny February morning, as he sat in his office and reflected on his tenure at the church.
State Street Baptist Church draws it roots from First Baptist Church in Bowling Green, formerly known as Bowling Green Baptist Church.
From 1819 to 1839, black slaves were allowed to join Bowling Green Baptist Church, according to church history records, tucked away in the building's file at the Bowling Green Planning Commission. But they weren't given the same privileges and opportunities as the church's white members.
During services, black members were forced to stand in the church's balcony, Brown said. They weren't allowed to be involved in making any church decisions. To enter the church building, they had to use the rear door.
However, things started to change in 1836. That year, slaves asked church leaders if they could have their own separate worship service. Their request was granted, and for two years, they met on the first Sunday of each month at 3 p.m. to worship together.
Two years later, these same church members asked if they could organize their own church, independent from First Baptist. The church leaders agreed, under one condition: that they be able to pick the new church's pastor.
Their new church, then called African Baptist Church, was Bowling Green's first independent black church. Over the years, it moved a couple times, eventually landing at its current location at the corner of State and Third streets.
Here, the congregation changed its name to First Colored Baptist Church — a name that remains outside of the church building today, engraved on a chunk of stone from one of its original buildings, which was destroyed by fire in 1898.
This new location was in the heart of the Shake Rag District, a once vibrant black community in downtown Bowling Green.
"When the church was established, matter of fact, from the Bypass all the way over to Kentucky Street was all African American neighborhoods — residents, businesses," Brown said.
A historical marker in the Shake Rag district describes this community as "a reminder of progress residents made despite social and economic hardship." It also says that the lives of Shake Rag residents revolved around three things: church, school and family.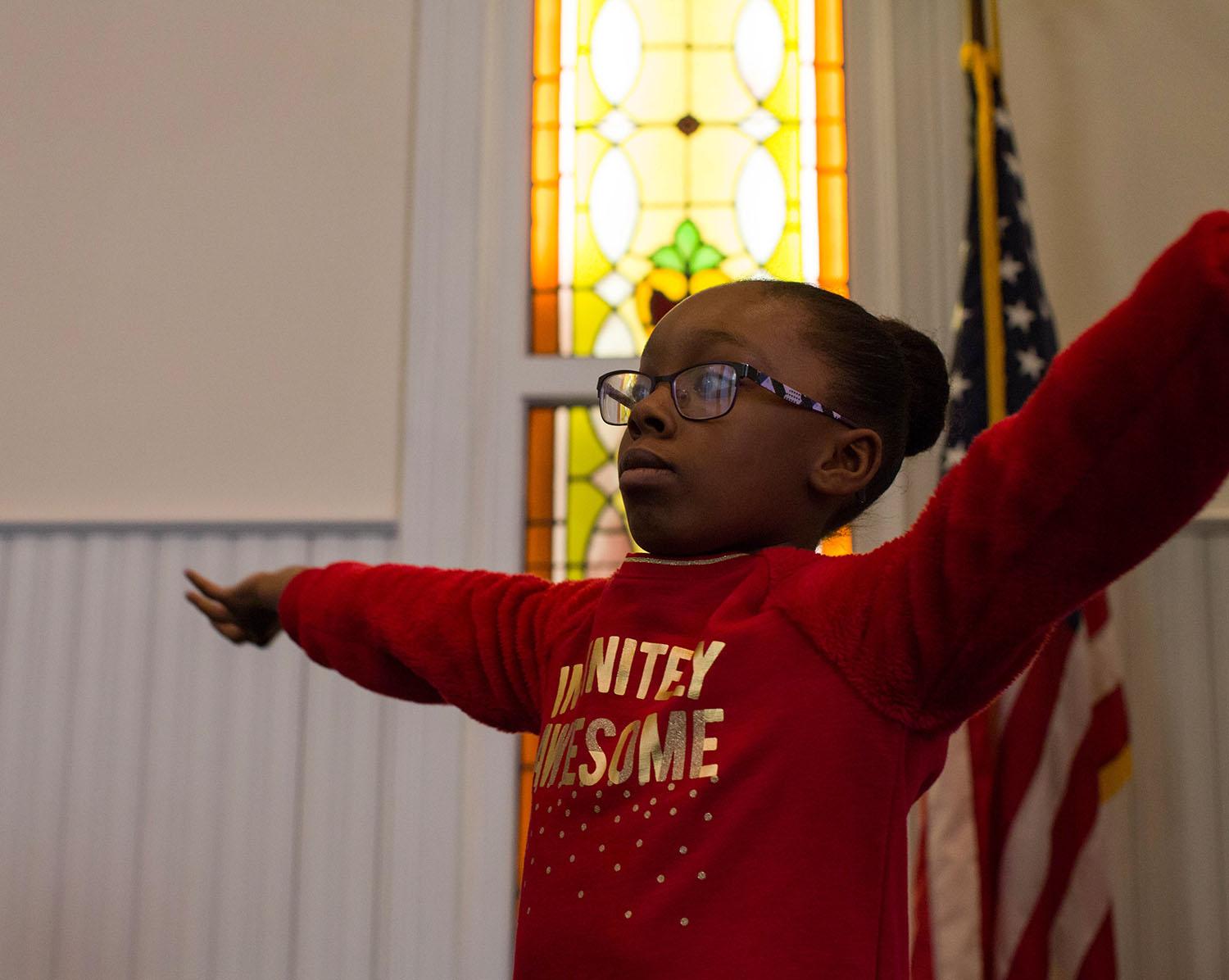 ---
Over the years, State Street Baptist Church has seen 28 different pastors — most recently, Rev. Brown, who took over in 1991. Since then, he's held the second-longest tenure of any pastor in State Street's history, he said.
As he sat behind the desk in his church office, decorated with mementos and pictures of his family, the 75-year-old pastor remembered the moment he knew he was meant to become a minister.
He was at the beginning of a military career. Just after finishing basic training, he came home for a visit and attended a service at his home church. While there, the pastor asked him to lead the congregation in prayer.
"While I was in that prayer, God just laid it so heavy on my heart," Brown said. "I found myself expounding on the scripture. My pastor at the time, Rev. N.L. Robinson, put his arms around me, and said, 'Son, you're running.'"
It had stormed during the service, but when it ended, Brown knew he needed to clear his mind. So, he went to one of his favorite fishing spots.
"But I didn't go to fish," Brown said. "I just needed to be alone."
He said he looked down at the muddy water and asked God for a sign.
"I said, 'OK, God. If you really want me to preach your word, let the water become clear," Brown said. "And just like I'm looking at you, I could see the fish. So I said, 'OK, you got me.' I was more convinced after that point than any other time."
Brown completed his military obligation before enrolling in Mississippi Baptist Seminary. From there, he worked in different levels of law enforcement — from sheriff's deputy to Secret Service — all while preparing for and working in ministry.
By the time Brown was hired at State Street Baptist in 1991, he said he could tell the historic church needed help.
"The building needed a lot of repairs," Brown said. "We had old theater seats [instead of pews]. A lot of the seats were broken. The windows were coming apart. There was bricks falling. Financially, the church was not in good shape. Spiritually, they were not in good shape."
Meanwhile, the Shake Rag District, the very community State Street Baptist Church had opened its doors to for around 150 years, was seeing the effects of years of gradual change.
The neighborhood wasn't what it once had been. It started changing in the 1960s, with desegregation and the emergence of more industrial and commercial buildings in the area, according to stories in the Bowling Green Daily News and RE@D.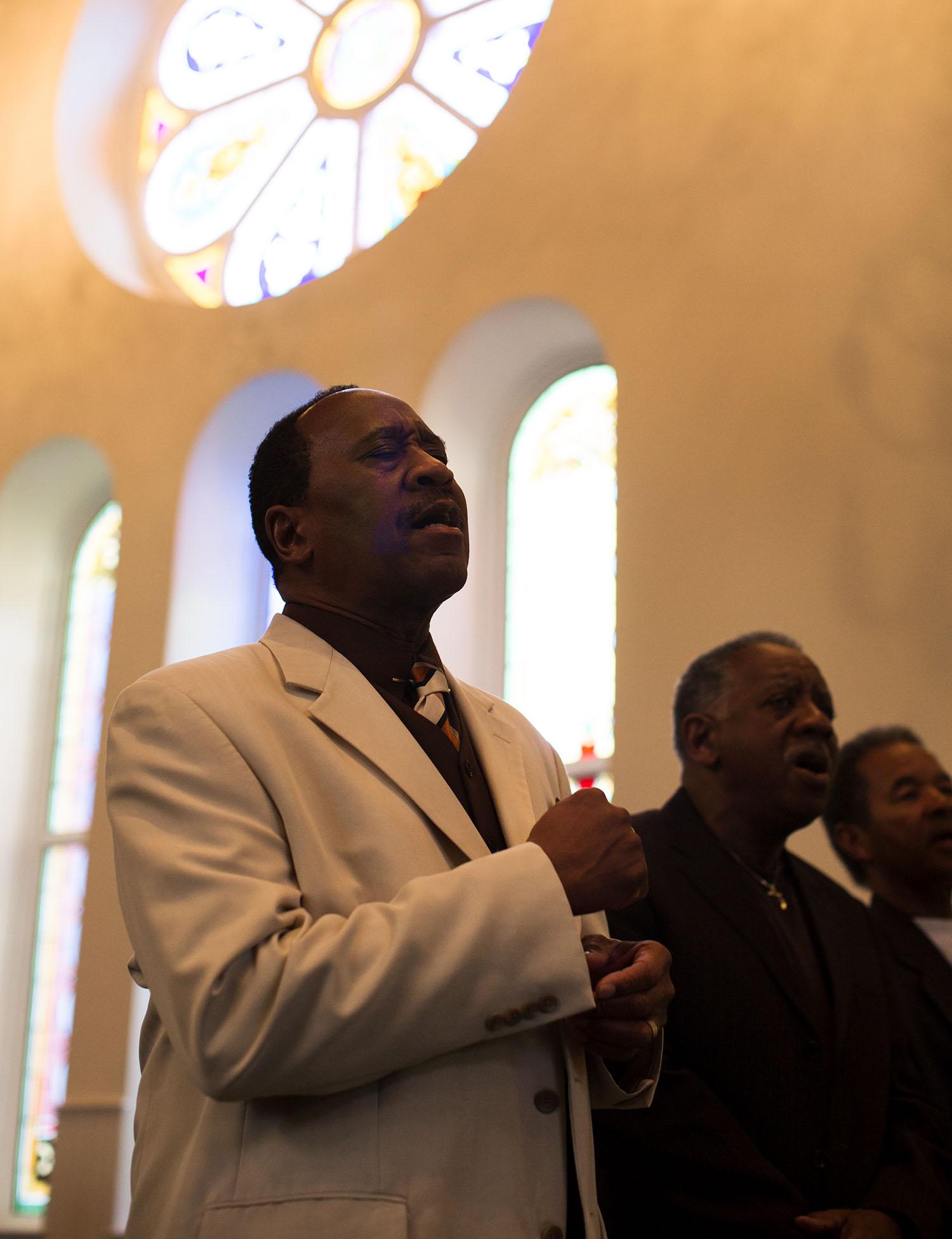 Starting in the 1970s, the community continued to change with the expansion of the Medical Center in downtown Bowling Green, said Jonathan Jeffrey, department head of Library Special Collections at WKU.
"[The Medical Center] has made a huge change — and I'm not saying for the better — in that area," Jeffrey said. "They have bought up all kinds of property down in that area and torn down houses, and their intention is never to build any more housing."
For many, this was reminiscent of what happened in Jonesville, another predominantly black community in Bowling Green that had been redeveloped in the late 1950s and early 1960s as part of an urban renewal project. Through eminent domain, the government purchased Jonesville properties en masse, and its residents were forced out.
Eventually, the land they once called Jonesville — where they lived, worked and worshiped — became an extension of WKU's campus, home to Smith Stadium and Diddle Arena.
The situation in Shake Rag, however, was different. The community didn't immediately cease to exist, but over the years, the Medical Center purchased Shake Rag homes, businesses, and other properties, Jeffrey said. As they did, the people who called Shake Rag home moved away.
"For a number of years, most of the people [who attended] were right here close to the church," Brown said. "And back in that day, they had something like membership over 500, and then all of a sudden, now they pushing people out."
This continued through the 1990s, Brown said. And as many former residents moved to look for better employment, he said some ended up in other parts of Kentucky, Indiana and even California.
Jeffrey said these kinds of shifts within a community can destroy its cohesiveness.  
"It's almost like you put an antiseptic down there because they're gone now," Jeffrey said. "And that's sad in some ways. You lose part of the history of your community when people who've lived here for generations are gone."
Brown said it had an effect on State Street Baptist.
"A lot of the African American roots were uprooted, and once they was kinda split then people just stopped coming here for church," he said.
---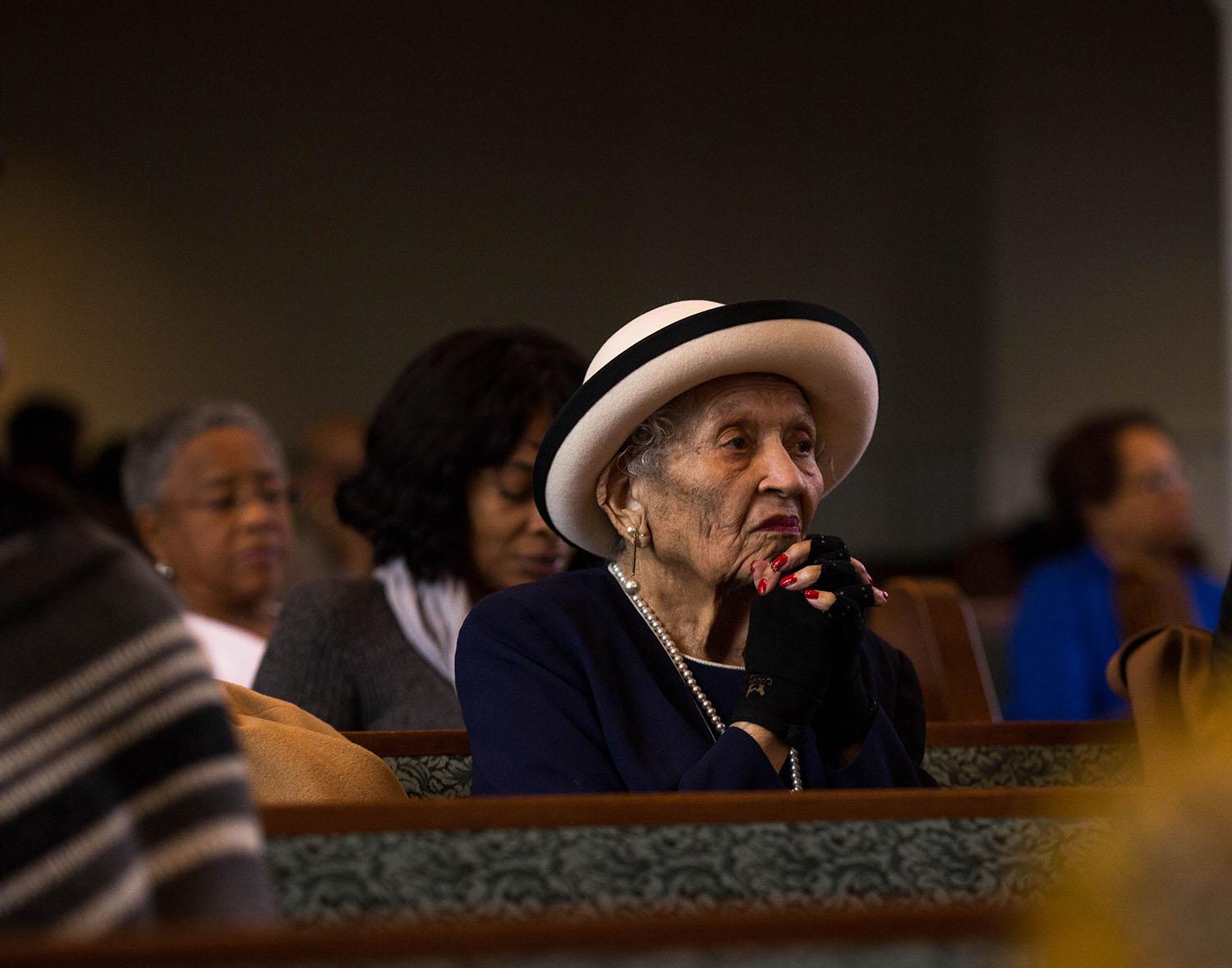 In 1992, around the same time as much of their community was slipping away, Brown led the church in an effort to revitalize.  
"I told them, we've got to start by first of all getting the building in good shape," Brown said. "Make it appealing."
The church slowly began working toward renovations and repairs. They started by replacing the sanctuary's broken seats with wooden pews. Then, they restored the windows, and finally, the exterior bricks before moving to the interior of the structure.
"When we started working on the inside, the walls just started crumbling, and so then, we had to go from a minor project to a major project," Brown said.
Three years after that point, renovations were nearing completion. Then, the unthinkable happened.
---
Brown, who still worked as a deputy sheriff at the time, was at the firing range when he heard the news: his church building was on fire.
At first, he didn't imagine it could be anything too serious — maybe even just a trash can fire, he said in a 2003 Bowling Green Daily News article.
But he was wrong. Arriving at the church 25 minutes later, Brown saw the building engulfed in flames, ignited by a spark from a roofer's torch as they worked to replace the roof. It had been one of the last steps in nearly a decade of renovations.
The blaze left damages that would take $2 million dollars and three years to repair, according to the Bowling Green Daily News.
Eventually, however, Brown said he came to count the destruction as a blessing.
Before the fire, church leaders couldn't add expansions to the structure because it was on the National Register of Historic Places. Brown said this meant they were unable to use their basement space.
"But with that fire we was able to completely rebuild from the ground up and be able to utilize the basement," Brown said. "The basement is completely classrooms now. So what we thought was evil turned out to be a blessing to us."
---
Though it stands in the same location it has since the 1800s, State Street Baptist Church today is much different than it once was.
Twice destroyed by fire and rebuilt, the old, stone sign outside the building still points back to earlier days, when it was known as "First Colored Church."
Today, Brown said membership hovers around 350, with 175 to 250 people attending on any given Sunday. The congregation has become slightly more diverse, Brown said, as several Hispanics and white people now attend the church, too.
Still, members of State Street Baptist Church continue to honor their church's heritage and legacy, whether that's through a children's black history presentation at the beginning of a service or a commemorative Martin Luther King, Jr. march each year.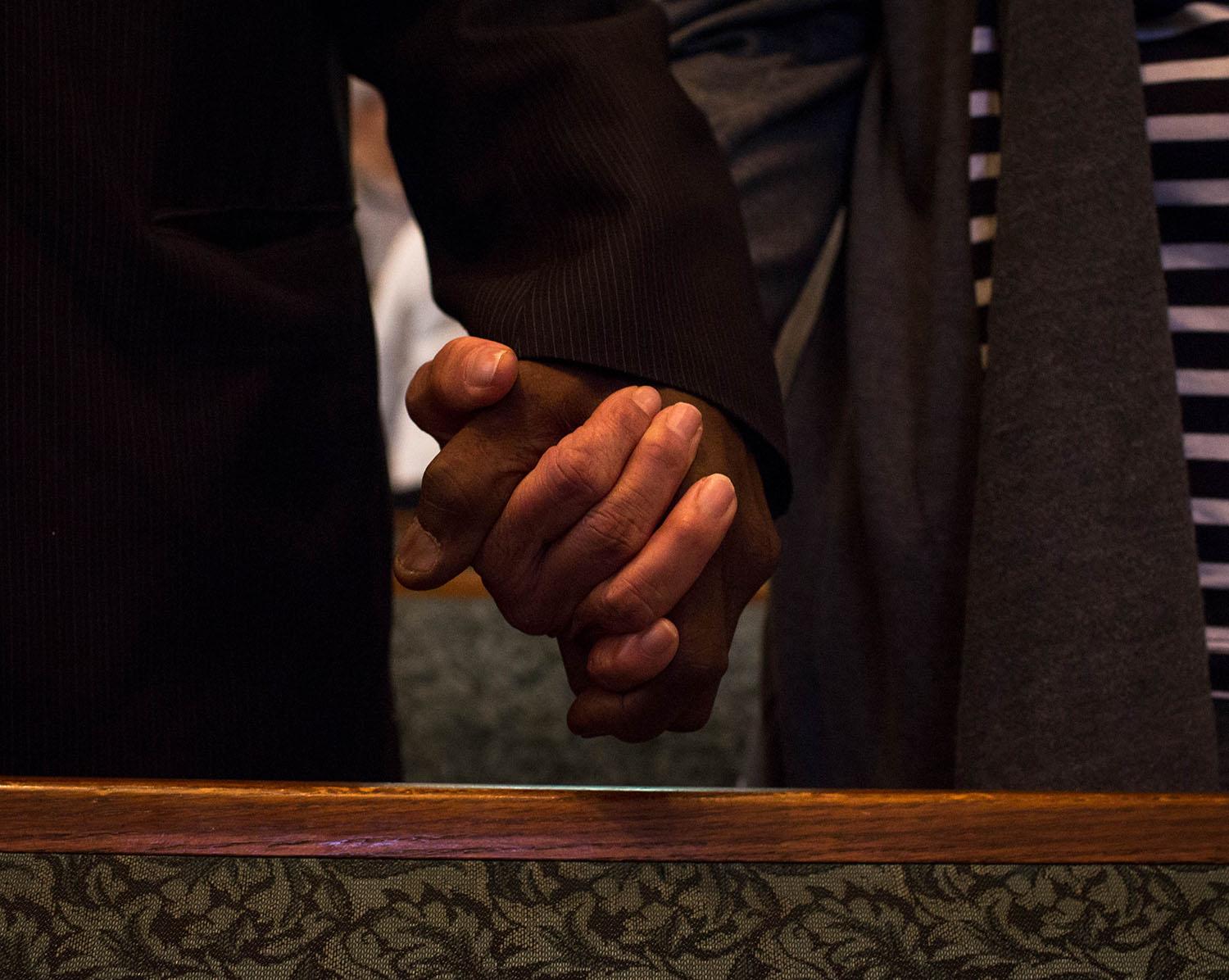 Assistant pastor Edwin Buchanan said the church takes pride in its past.
"Obviously, I wasn't around 100 years ago, but I just think to have a church in a community that has such deep roots and has been around and a part of the community, I just think that's really significant," Buchanan said.