K'Nai Beauty Supply and Salon opened on the 31-W Bypass in Bowling Green in July 2021. Owned by Bowling Green native Amber Jefferson, the business was a dream of Jefferson's for years.
Only five months after K'Nai opened, deadly tornadoes swept through Bowling Green and parts of Kentucky, damaging the 31-W Bypass significantly. The beauty supply and salon was left temporarily closed due to damage from the storm.
Jefferson said the roof, windows, floor and ceiling took the most damage. Despite the setback, Jefferson said the beauty supply is set to open April 9 at 986 Victoria St. from 12 to 5 p.m., and she hopes to open the salon in May 2022.
"I loved our location where we were previously, but I think our new location is going to be better," Jefferson said. "It's more tailored to my community. It's in my community, and there's not any beauty salons in the area, so I feel like we will be able to draw that customer base in as well."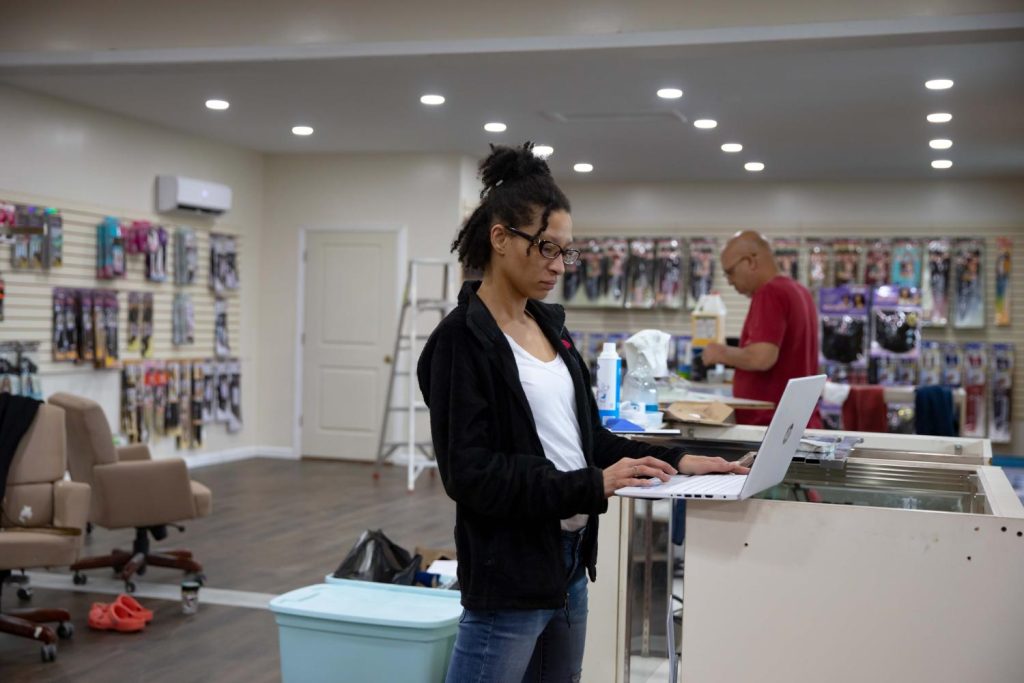 Jefferson, who has been styling hair since she was 12, said the new location will come with new services as well. She hopes to one day work with an insurance company to produce wigs for cancer and alopecia patients.
Briana Pillow, a Bowling Green native and stylist associate at K'Nai Beauty Supply and Salon, said K'Nai has been the best salon she has worked for.
"I have worked in a couple other salons, and I've never felt more of a bond with people that I work with until now," Pillow said. "She just kind of created that experience for me to be able to have a family at work as well as at home."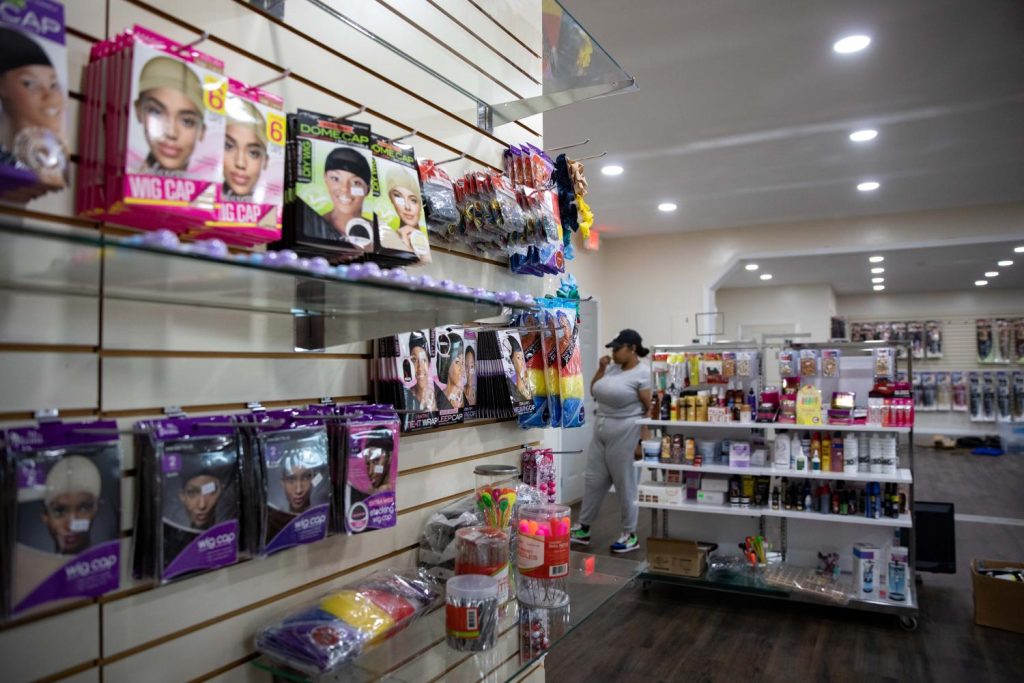 Following the tornado, Pillow said she was devastated.
"Going to sleep with your job and then waking up and not having a job is really hard to deal with," she said.
Despite the tornado leaving her temporarily jobless, Pillow said she is excited about the opportunities that the new location has in store for K'Nai.
"It turned out to be a blessing in disguise honestly because we were able to get another location and really get to make it what we wanted it to be," Pillow said.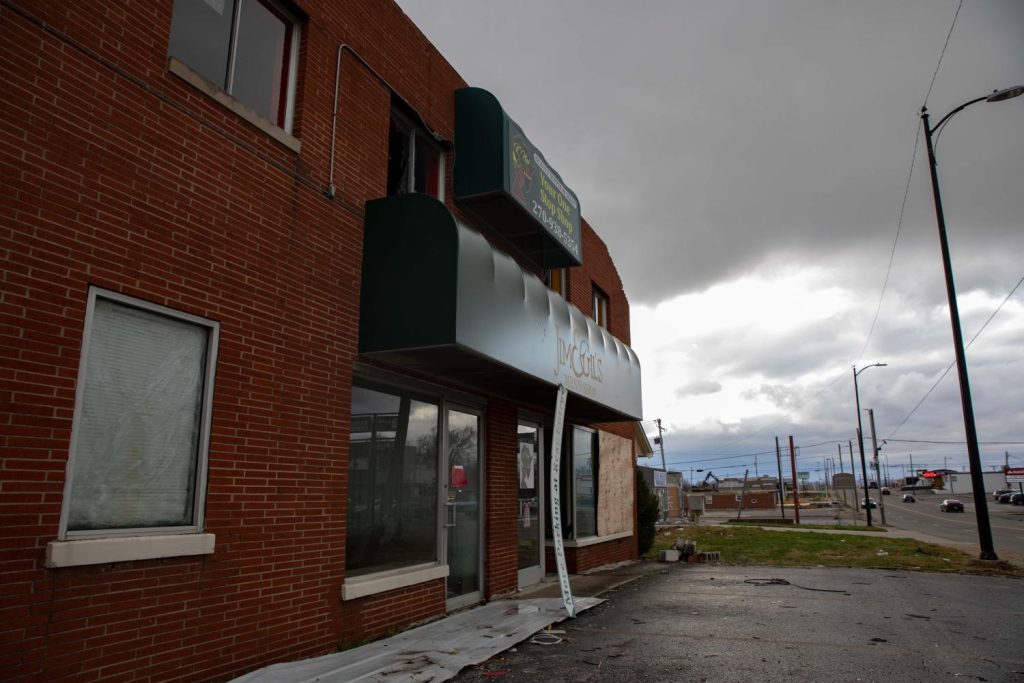 Pillow said she is excited for new clients, new people and new scenery.
"With the new location you get that tingly feeling where it just feels right, so I feel like it's a good thing where we are," Pillow said. "I'm really excited to see what's gonna happen and what we can do reaching out to more people in the community closer to us. It's just exciting; everything is just exciting."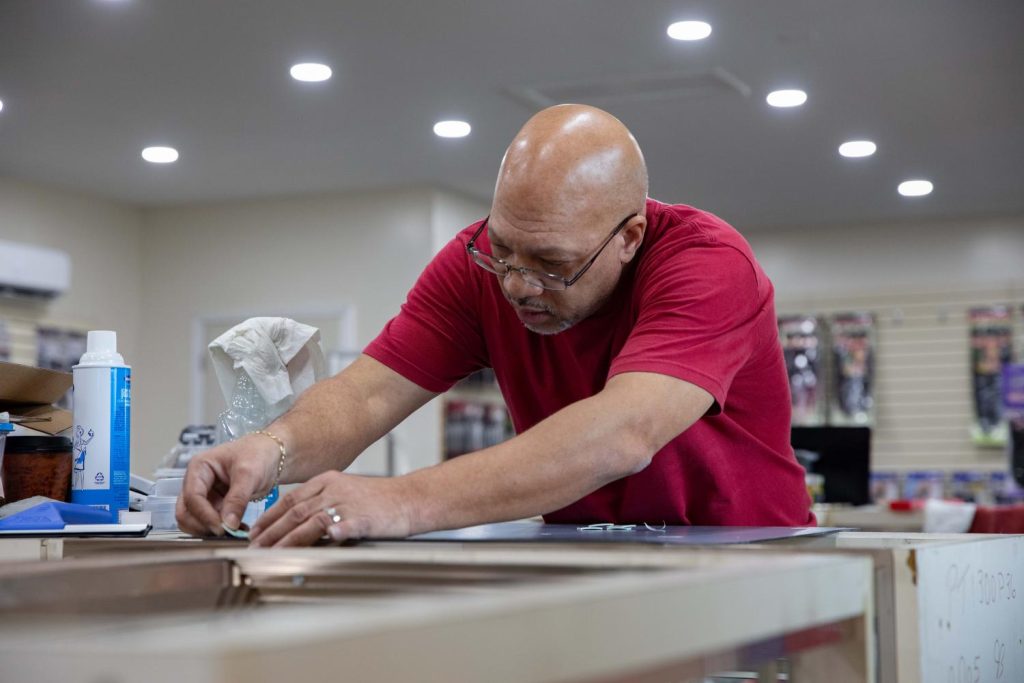 Eugenia Greer, a 36-year-old administrative assistant in logistics from Bowling Green, has been a dedicated customer of K'Nai's.
Greer praised Jefferson for her professionalism and said she always goes the extra step to accommodate customers and educate them about hair. She said Jefferson has "growing hands," explaining that her and her daughter's hair have grown considerably since going to Jefferson.
After hearing about the tornado, Greer said she was worried about more than just her hair.
"In that moment, it wasn't about not being able to get my hair done, but seeing someone that worked so hard lose something out of their control was heart-wrecking," she said.
Greer said she is "extremely thrilled" about the salon's announcement to reopen at a new location. She said she is looking forward to the new services that are going to be offered.
Jefferson also took the opportunity to rebrand K'Nai with a new logo following the temporary closing. Having just opened in July 2021, Jefferson said the hardest part about rebuilding was the fact that they had just put in so much work for it to be destroyed.
"So far from what I've been seeing the community has been doing a great job coming together, but it's still devastating just to see because you never thought that it would have happened here," Jefferson said. "It's just stuff you always see in a movie. You never think you're going to drive down one of our main streets and just see it gone."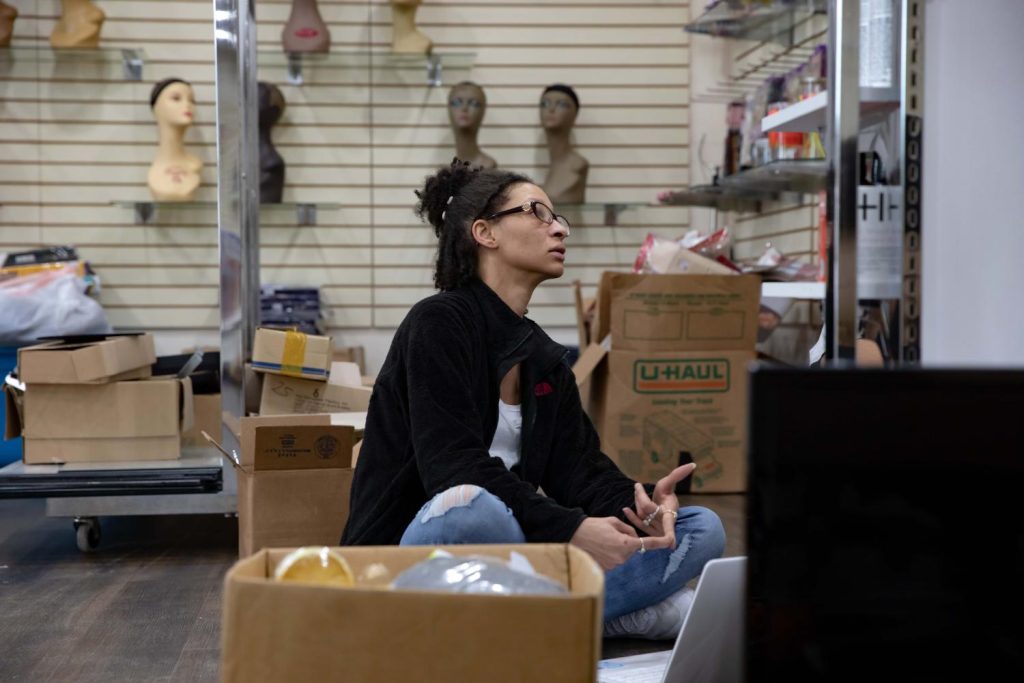 Jefferson and Pillow said they are both eager to welcome the community back into K'Nai.
"I want the community to know that we are here for them," Pillow said. "Whatever they need, we are here to provide that for them. The family aspect that we have, we want that feeling for everyone."