Green Earth Stones, a Bowling Green metaphysical shop established in 2008, plans to reopen and expand their shop in summer 2022 after being temporarily closed due to tornado damage endured in December.
The metaphysical shop, which sells incense, tarot cards, healing crystals and other spiritual goods, was one of many Bowling Green businesses located on the U.S 31-W Bypass to suffer damage from the deadly tornadoes that swept through parts of Kentucky on December 11, 2021.
Kathryn Brown, owner of Green Earth Stones, said while they have lost business due to the lack of their physical shop, she is grateful things were not worse.
"Overall, we were quite lucky," Brown said. "I mean it wasn't like we lost everything in the store; that was not the case."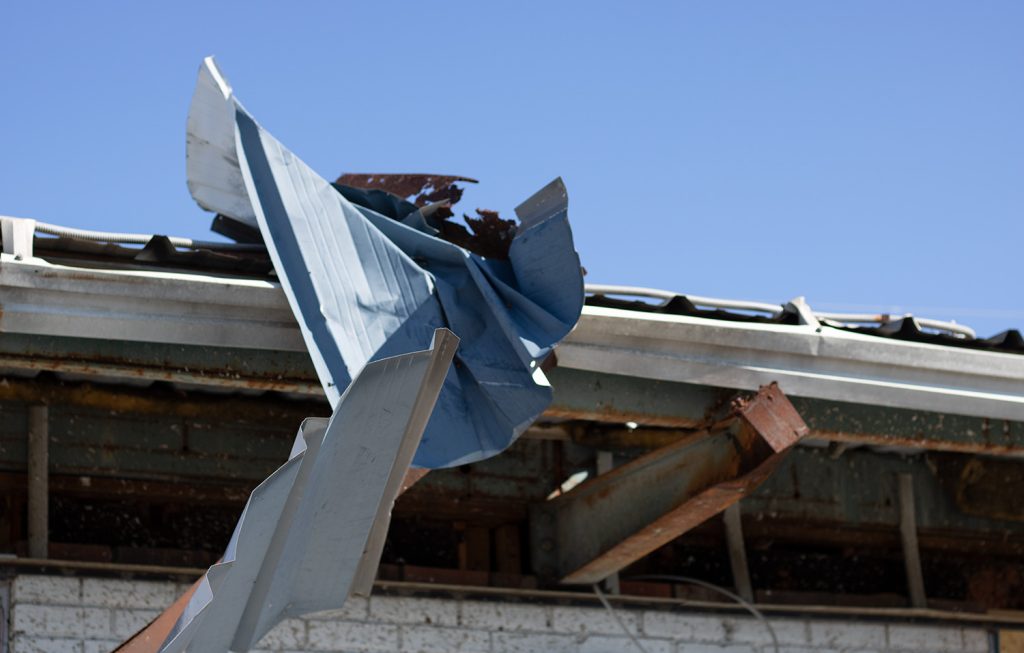 The tornado blew out the glass of the storefront and found its way to the back of the store, Brown said. There was some damage to the ceiling, and products in the front of the store were ruined, she said.
Since the tornado, Green Earth Stones have kept afloat through their online shop. Brown said she has an at-home office and candle studio where they are currently making products.
Last week, the shop announced on their social media that they are not only planning to reopen in May, but plan to expand into a neighboring second unit as well.
Brown said the addition became available after the previous business owners relocated following the tornado. She said the new unit has more interior tornado damage than the original, leading the new shop to likely open in June.
"Fingers crossed," she said.
The new unit will have added retail space with more room for products, as well as more space in the back part of the unit for production and shipping purposes, Brown said.
In the old unit, Brown said they were cramped, making it harder to have both production and retail in the space. The new unit is an opportunity for growth, she said.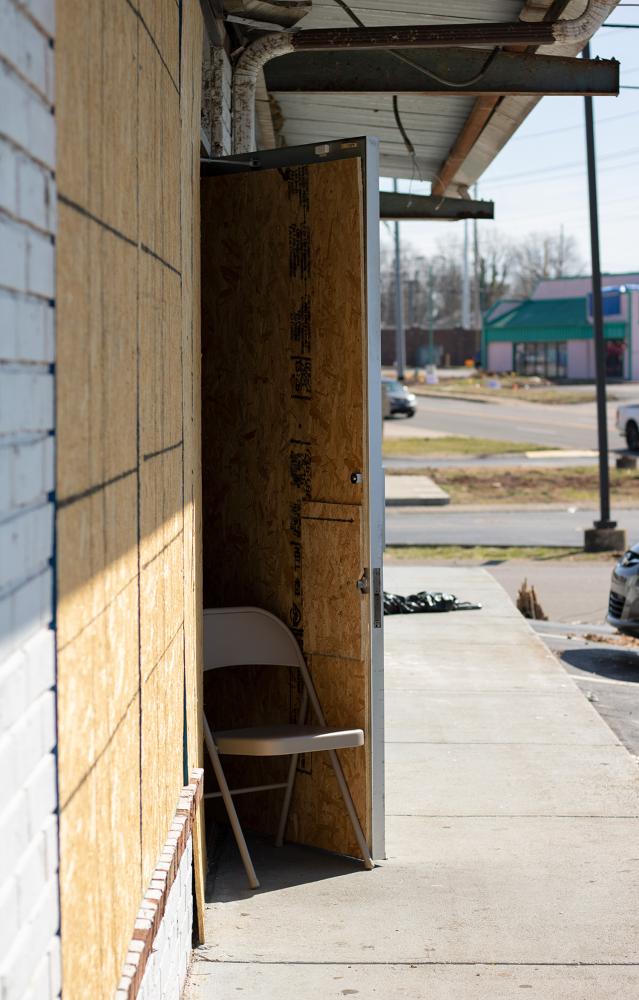 Anneliese Muller, 45 and a stay-at-home mom, is one of Green Earth Stone's customers who has only had the opportunity to support the business online. Residing in Burlington, Washington, Muller said she hopes one day to visit the store in person. 
"It's a wonderful business run by wonderful people," she said. "You are all very lucky to have them local to you."
Muller first ordered from the metaphysical shop in November 2021 when she won their Halloween basket giveaway and said she has ordered several times since.
Despite being states away, Muller said she is excited that the store is expanding.
"I look forward to an increase in items on the website," she said. "Even being online only right now, they have limited storage for items prior to shipping. I expect that will increase once they expand."
Portia Thurman, a 31-year-old molding operator from Portland, Tennessee, has been a customer of Green Earth Stones for five years, she said.
"My favorite part of going to Green Earth Stones is that not only do I always find something to take home, but I almost always run into someone I know," Thurman said. "It's nice to always see friendly faces and I love talking to her [Brown's] daughters when they're working there. Everyone is always so fun and funny to talk to."
Thurman said she is excited about the shop's expansion, citing the shop as a staple in the spiritual community of the surrounding areas.
"I'm really, really excited to see familiar faces as well as new ones," Thurman said.
Thurman said that anyone who has been curious about the shop before but never gave it a try, should stop by to browse once they reopen.
"Even if you don't believe in any sort of faith or practice, her candle and herb sections will have something for you," she said. "No matter if you're a beginner or a seasoned practitioner, there's always something for you at the store and never any judgment for asking questions. It's definitely a welcoming space that many return to for that reason."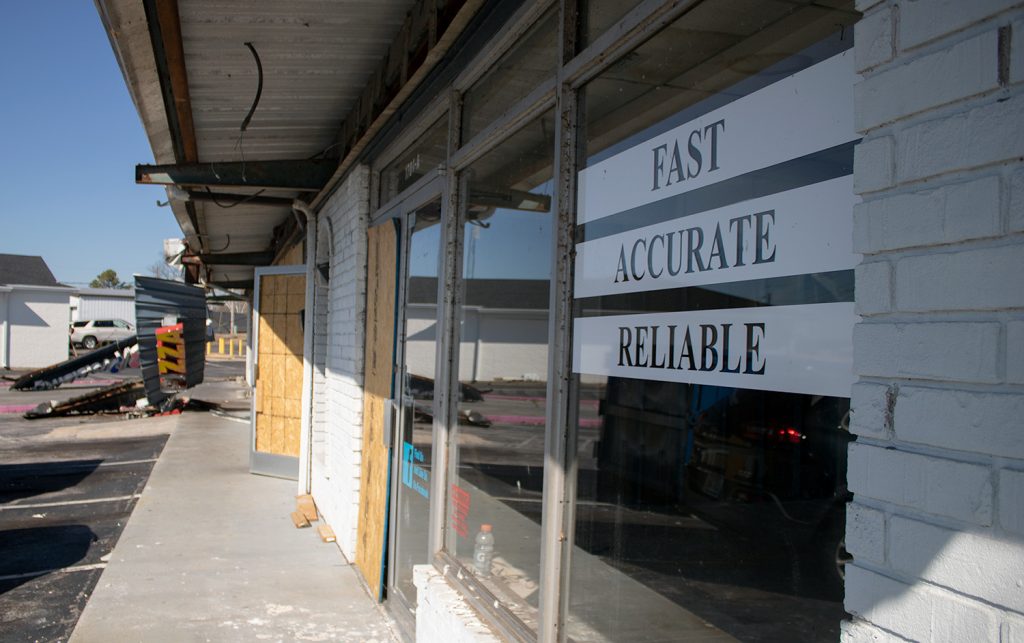 Brown said the community response to the tornado has been "lovely."
Following the tornado, she said multiple groups wanted to start GoFundMe pages for Green Earth Stones, but she declined these offers.
"I just said 'You know, there's a lot of other people in town that are a lot worse off than we are,' so I did not accept any GoFundMe or donations from people but it was absolutely lovely that they thought of us and that they wanted to help," she said.
Brown said that despite the trauma of enduring a tornado, she remains grateful.
"Every day is just gratitude that nobody was in the store when it hit," she said. "We just have to work hard and pick up the pieces as best as we can and just reopen as soon as we can and hopefully get back to normal."