Editor's Note: For full disclosure, Daisy Carter was on Talisman staff during their time as a student at WKU. We felt their voice was too important to leave out of this story due to their participation in this event.
Daisy Carter, a former WKU student from Louisville, starts their day organizing events for Rise and Shine BG, the mutual aid group that came to fruition April 1, 2021. Their latest efforts went toward the Walk for the Homeless that was held on Saturday, Sept. 25.
Carter said that they rely heavily on the community to make events and fundraisers a success. Additionally, they reach out to various organizations, such as the YDSA and BG Micro Pantry, to see who would be willing to contribute.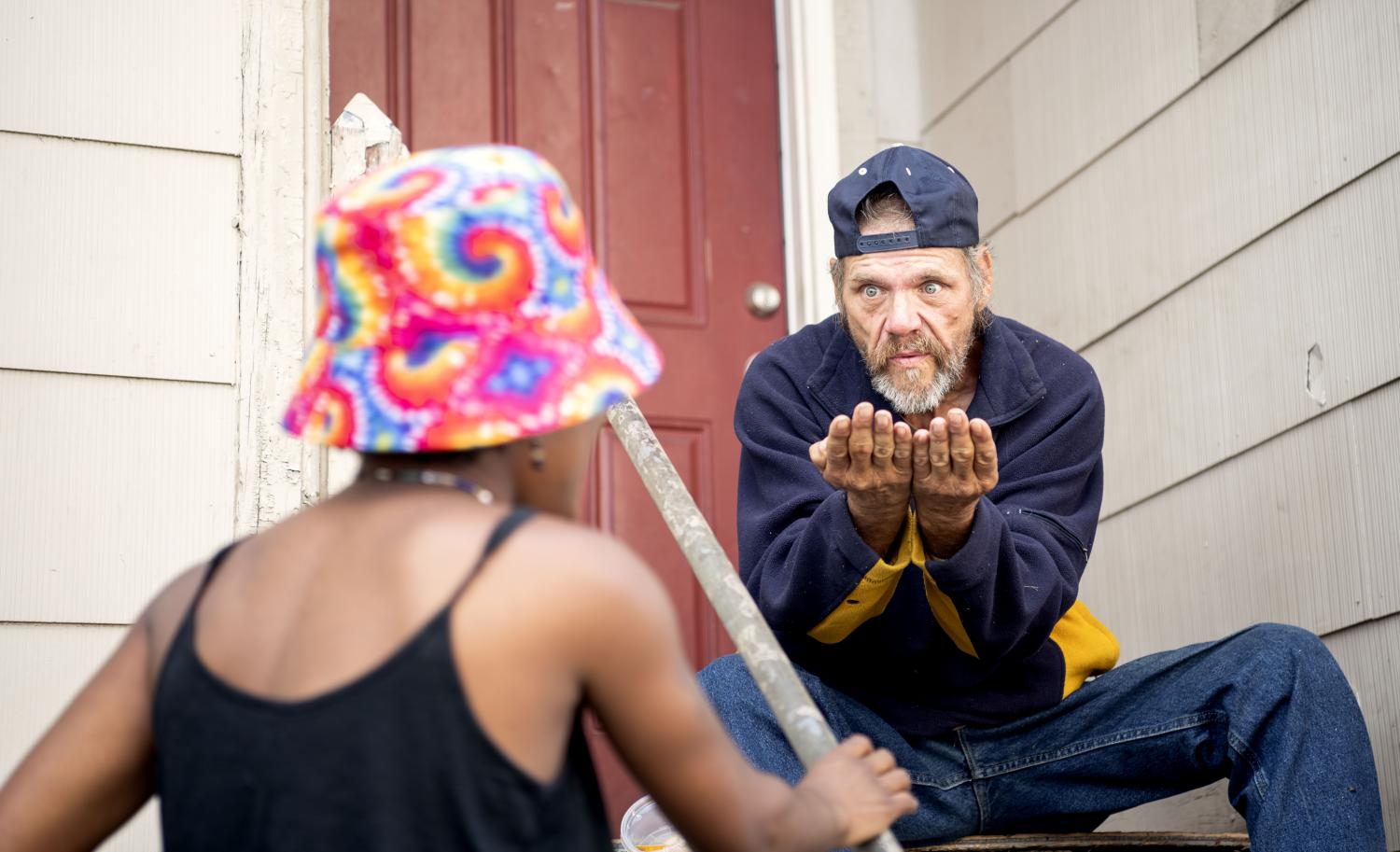 "The whole purpose of Rise and Shine is to make it the complete opposite of any non-profit organization out there," Carter said. "I don't pull grant money out of programs, I don't do that, I force the community to provide resources so that I can take those and put them somewhere else."
​​Mutual aid is when everyday people get together to meet each other's needs, with the shared understanding that the systems we live in are not meeting our needs and that we can meet them together without having to pressure power structures to do the right thing, according to the University of Georgia's School of Social Work.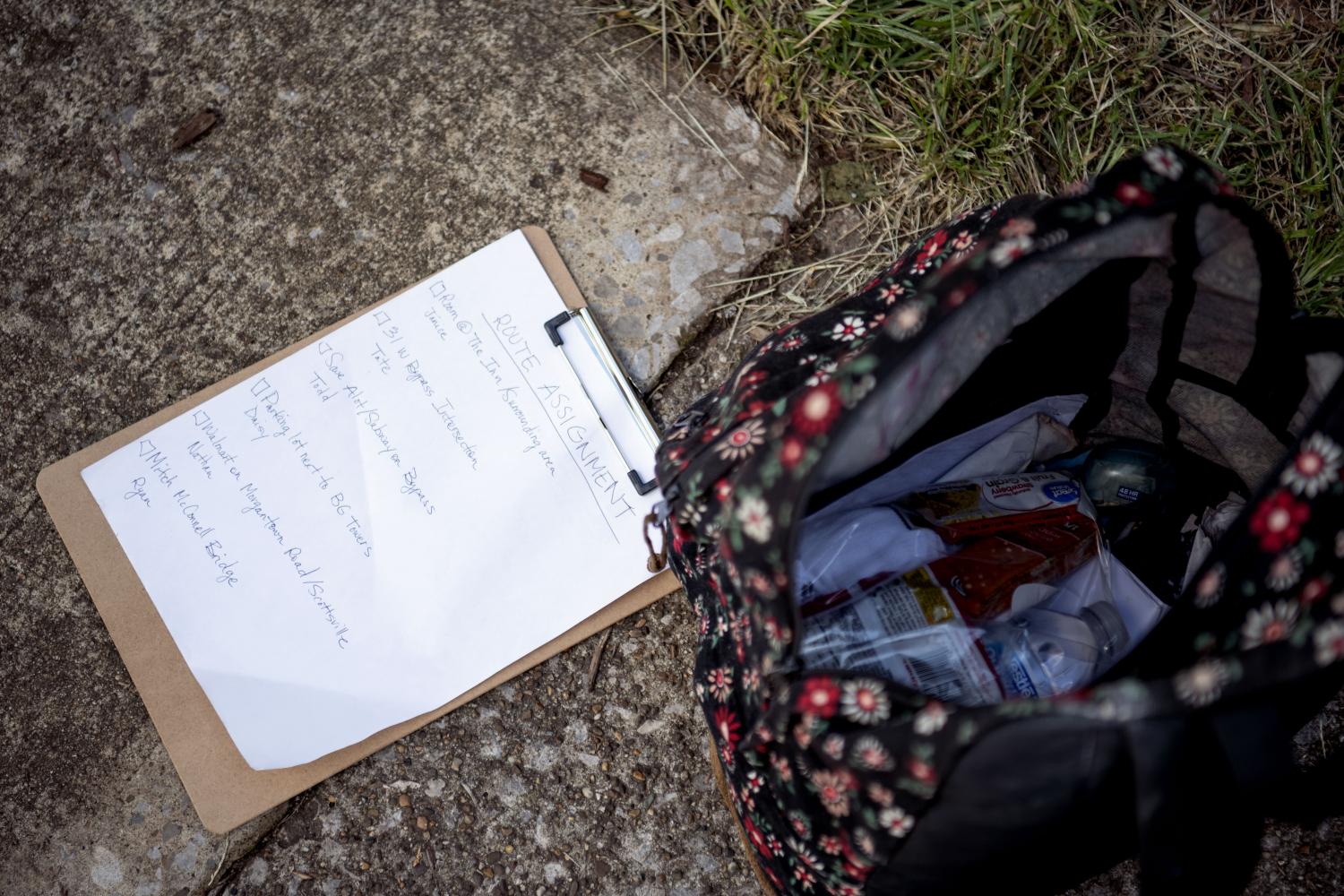 During the two walks held so far by Rise and Shine, Carter, along with other volunteers, distributed care packages with dry goods and hygiene items to homeless people who reside in the city.
"We're meeting up at a central location and giving whoever is there different routes or different areas around that we know homeless people sometimes congregate in," said Ryan St. Claire, a WKU graduate student from Louisville. "The plan is to go out and whenever we encounter people on the street, or wherever they are, we'll offer them a care package."
Rise and Shine BG volunteers are doing what they can to offer help to the local homeless population through mutual aid initiatives and by meeting with city commissioners to discuss housing injustice.
"My feelings on the housing situation in Bowling Green are that of anger and frustration," said Francisco Serrano, a volunteer at the Sept. 25th walk. "There are more and more people who need a roof, and our city does nothing about it. Instead rent continues to rise, people continue to be evicted and shelters are at max capacity."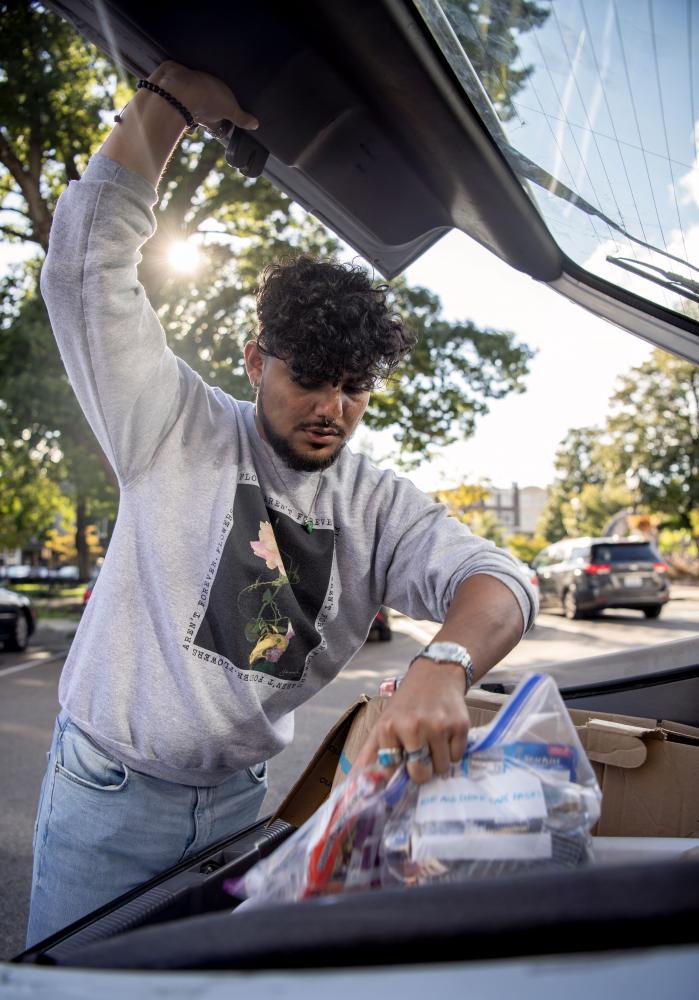 During the city commission meeting on July 22, Rise and Shine represented the BG Anti-Eviction Network, a network of grassroots organizers against housing injustice, during a city commission meeting specifically covering the homeless and housing crisis. Carter stated the group had invited their friend Rodney Jones, a homeless man, to speak about his experience of being homeless.
Carter said the commissioners would not let Jones speak during the meeting but presented their own public commentary that was gathered before the meeting.
"The only person that did actually talk to him was Dana Beasley-Brown," Carter said. "She had to step down from her chair and go and take him outside to have a conversation. She basically told him 'You're the most important person here in this room. You're the person that we want to listen to.'"
Carter, who has experienced homelessness themself, and St. Claire expressed that preconceived notions about homeless people are what keeps progress from occurring.
"People don't want to understand them. People are fine being comfortable in a stigma, so there's lack of affordable housing here in Bowling Green, and a lot of people are rent burdened, but they need help," Carter said. "There are nonprofits that are helping, but it's always with a stipulation: You can't check in at this time; you can't be here at this time. It just doesn't make any sense."
Rise and Shine is doing more than just helping the homeless. Its volunteers are also trying to tackle other social and environmental issues through their different events, Carter said.
"Our three main areas that we focus on are education—popular sociopolitical education–wellness and community outreach," St. Claire said.
The group has hosted community yoga sessions led by certified instructors and gardening workshops led by Majestic Greens Farm, as well as participated in rallies such as the Juneteenth and international solidarity rallies.
"Rise and Shine really is that project where mutual aid is really symbiotic in that it presents itself in a multitude of ways," Carter said.
Rise and Shine's volunteers' passions for community outreach stem from their individual experiences, but they can all agree that the work is fulfilling and needed, especially when it comes to fighting injustices.
"I gained knowledge on what mutual aid truly is and how much of a difference it can make in our community," Serrano said. "People helping the most vulnerable. I can't think of anything more human than that."