A Bowling Green radio station called D93 WDNS has been around since 1973, and they pride themselves on their community involvement. To celebrate 50 years of being on air, D93 is giving away $100 on weekdays.
Sheila Ash, an on-air personality and account executive at D93, said that the station announces a new song daily for the giveaway. The song of the day will play at a random time and listeners call in to win. Ash said the 15th caller wins the prize.
The station also has plans to put on a concert during the summer and sell 50th anniversary T-shirts for the community, Ash said.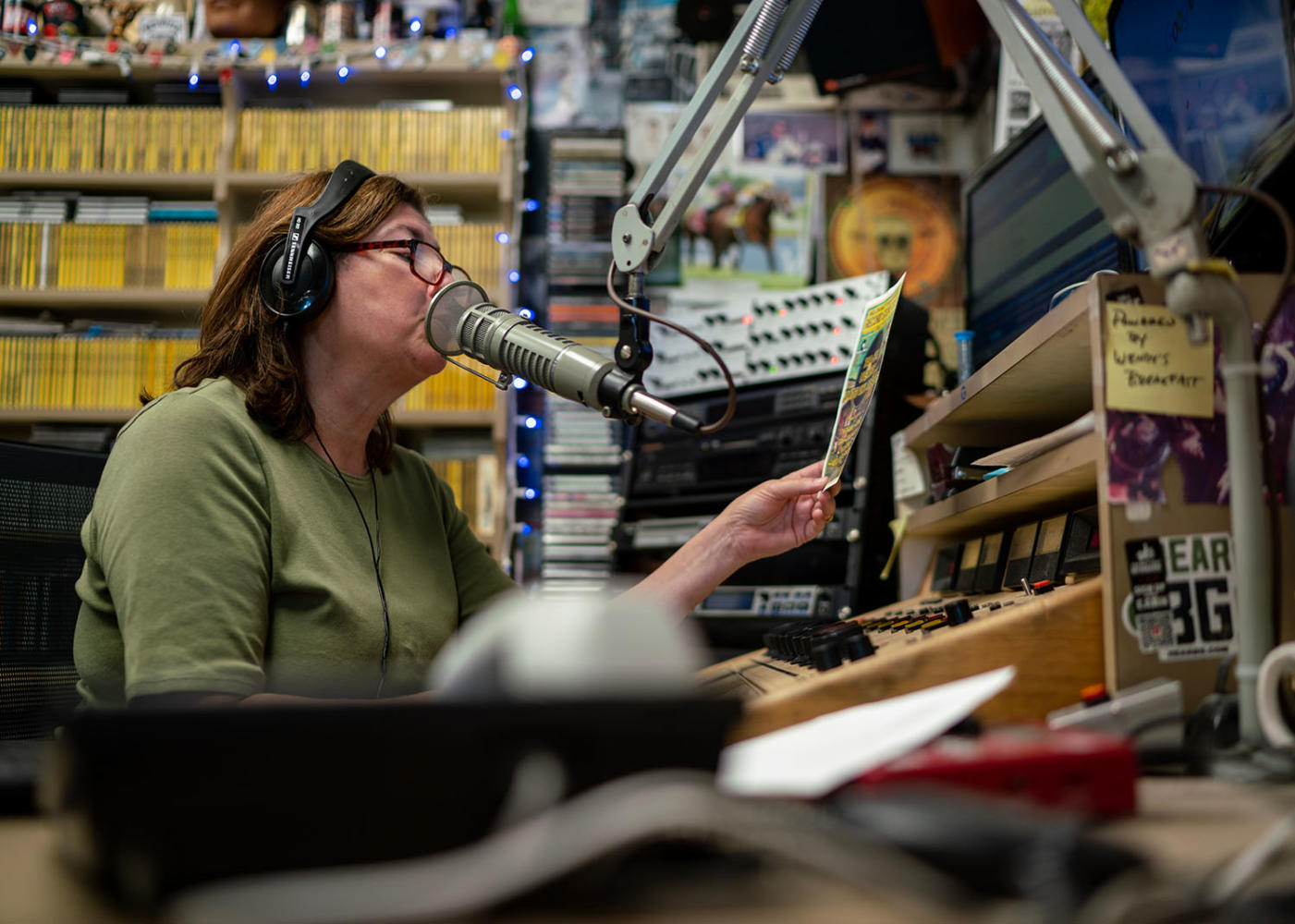 Community involvement is important to D93, Ash said. A part of their involvement is in advertising Bowling Green's events and businesses.
As the creative producer, Bryan Locke creates advertisements and commercials for D93. He said he receives information about an event or business and produces it with his vocals, music and sound effects.
Locke said the most satisfying part of his job is seeing a small business flourish after being advertised on D93.
Ash said she talks with businesses about their needs and how the station can promote them. That, in turn, helps keep the station going. With the help of advertising, D93 stays on air and pays its staff.
Getting the word out about businesses is good for the community, too. Ash said that listeners are able to make connections and find businesses to buy cars, food, clothing and more.
The only money D93 makes to run the station and pay staff is from advertising, Locke said.
"I think music is important; it's so important. It's the original medicine as far as I'm concerned," Locke said. "So as long as we have advertisers, we're going to play music and have fun and talk to people."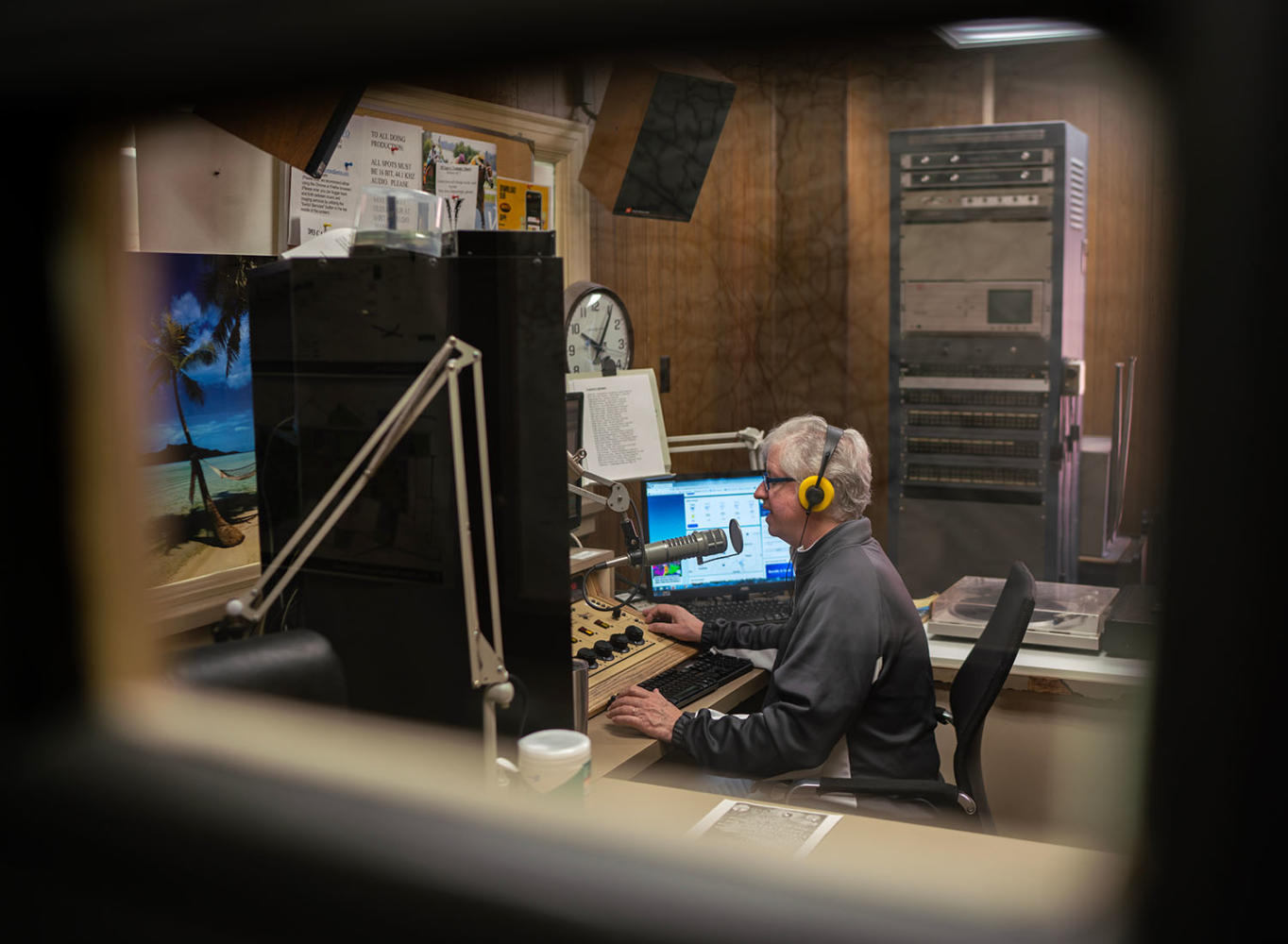 Locke said that he sometimes creates advertisements for live music events without being paid. He said that advertisements spread the information necessary to strengthen the Bowling Green music scene and community, which in turn helps the station thrive.
Tommy Starr, an on-air personality, said that D93 is the community's "buddy" that plays their requests, informs them on breaking news and issues weather warnings.
When the station releases information about the news or weather, Starr said the community can know that it is coming from a team that lives and works in Bowling Green.
"We're steeped into the community," Starr said. "We are the community. So, whatever happens, whatever is going on, it's happening to us as well."
D93 has been awarded the Crystal Radio Award through the National Association of Broadcasters twice, once in 2017 and again in 2020, Ash said. The award goes to 10 stations across the country based on community involvement.
Ash said the station is involved in the Stuff the Bus Foundation of SOKY, the trick-or-treating Halloween event at the Hot Rods stadium and offers grants to teachers for school supplies.
"It's all about Bowling Green," Ash said. "It's very community-oriented, very community-based."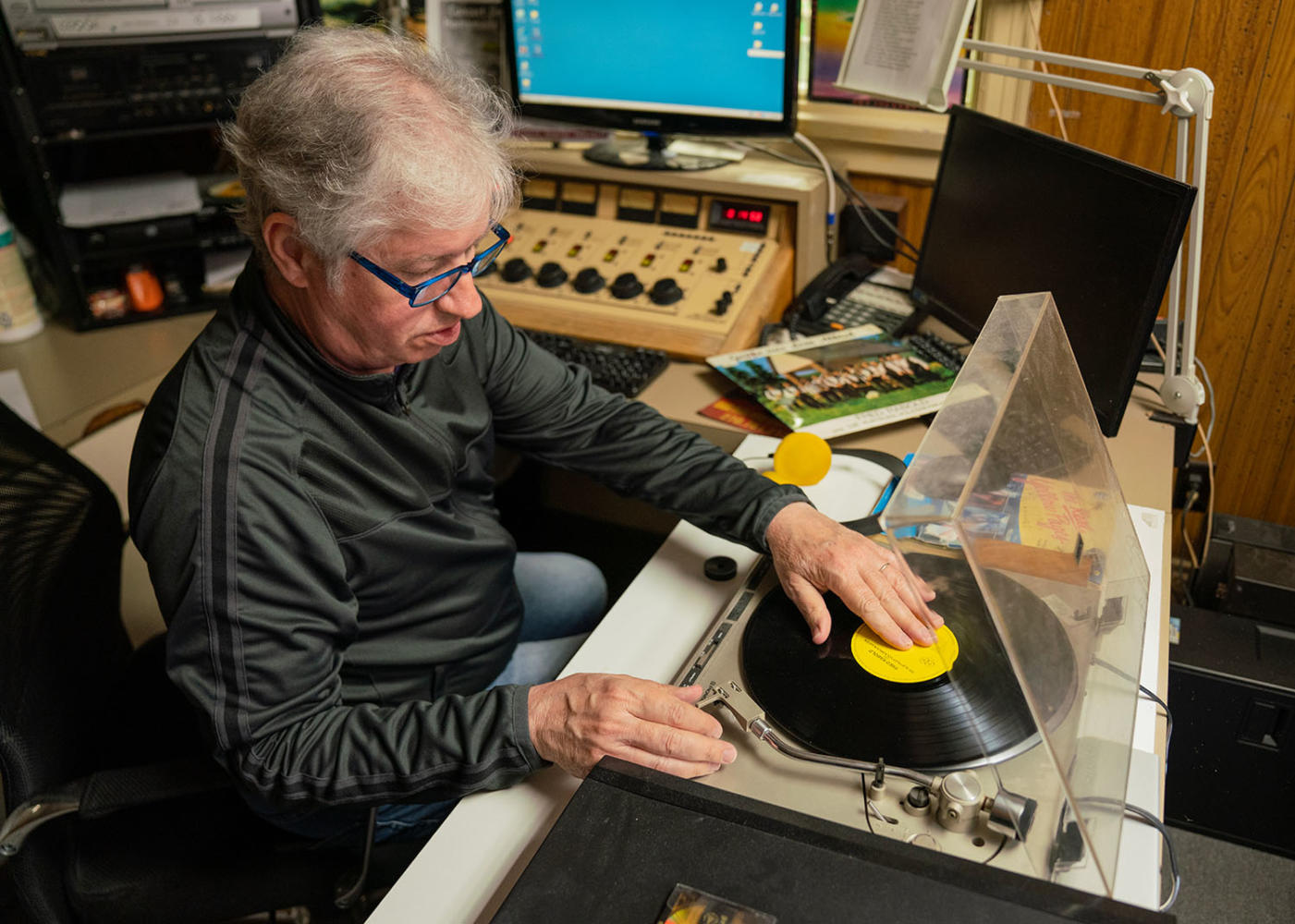 D93 has also been involved in the local music scene. Locke said their involvement began with their show called "Home Cooking" that started in the late 80's.
"Home Cooking" was a weekly evening show that aired on Sundays and featured interviews and live recordings of local artists. The show eventually stopped running when the station went through a brief format change and aired country music instead of classic rock.
Starr said he brought back "Home Cooking" as a segment during his afternoon show when he started working for D93 in 2001.
The music scene was "exploding" at the time, Starr said. Music became an important part of the community and Starr said many bands were getting breaks and signing deals from 2002 to 2017.
Kentucky bands like Black Stone Cherry, who were featured on "Home Cooking," were among those getting breaks and signing deals, Starr said.
Cage The Elephant appeared on the show in 2002, and at that time they were known as Perfect Confusion, Starr said.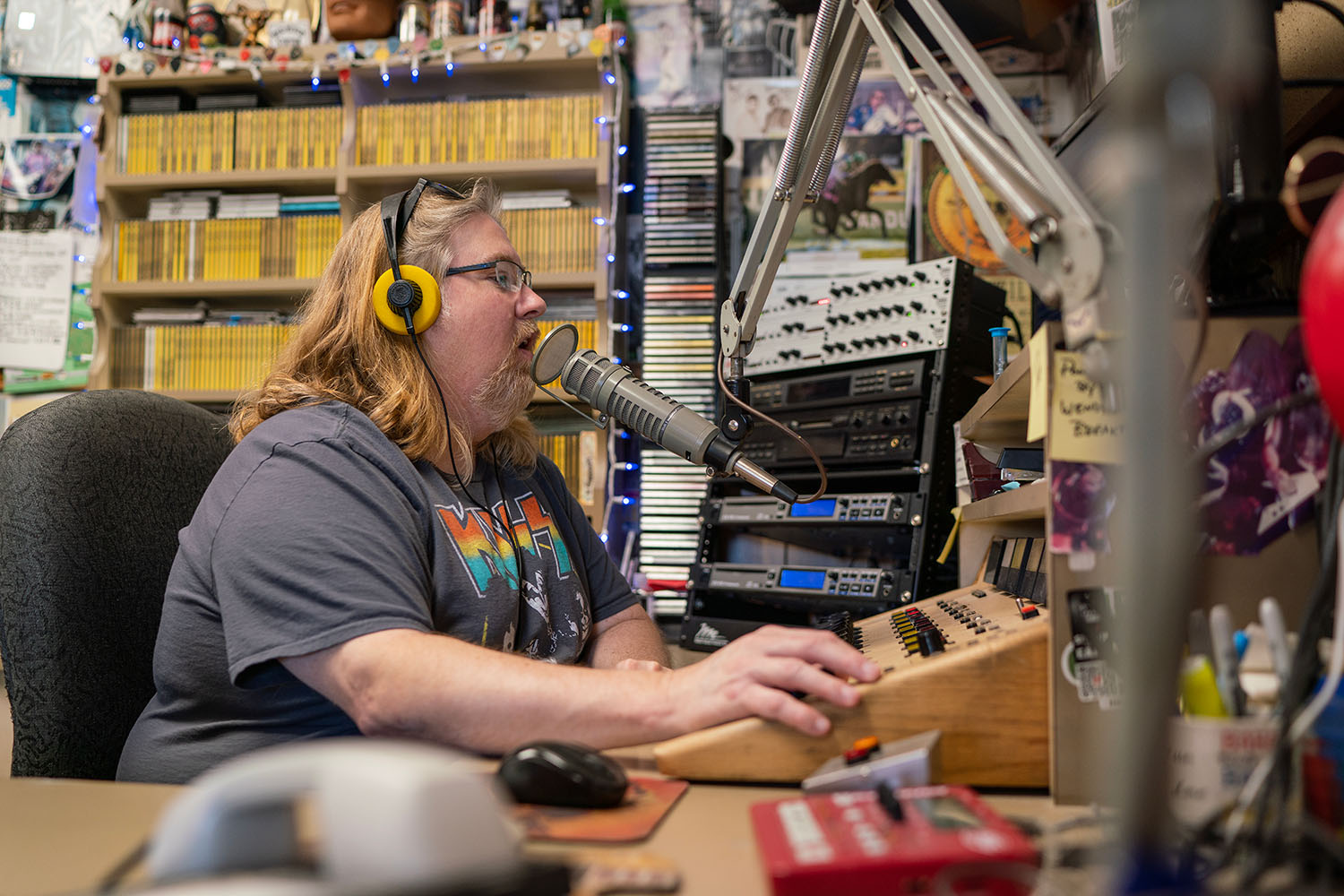 "Home Cooking" ran for about 10 years, but Starr said it began losing popularity along with Bowling Green's music scene.
Starr said he has started a new show with a similar purpose called "Off Topic." The show airs on Sundays at 7 p.m. 
It's not all local music, but Starr said it will mostly feature local artists. The show is prerecorded and consists of interviews with artists and recordings of songs, Starr said.
Any local artist looking to be a part of the show can contact the station. The process is simple and Starr said artists only have to ask if they want support.
"If you're interested, you know where we are," Starr said.
A lot of stations come and go, so Ash said it is remarkable for D93 to have been around for 50 years.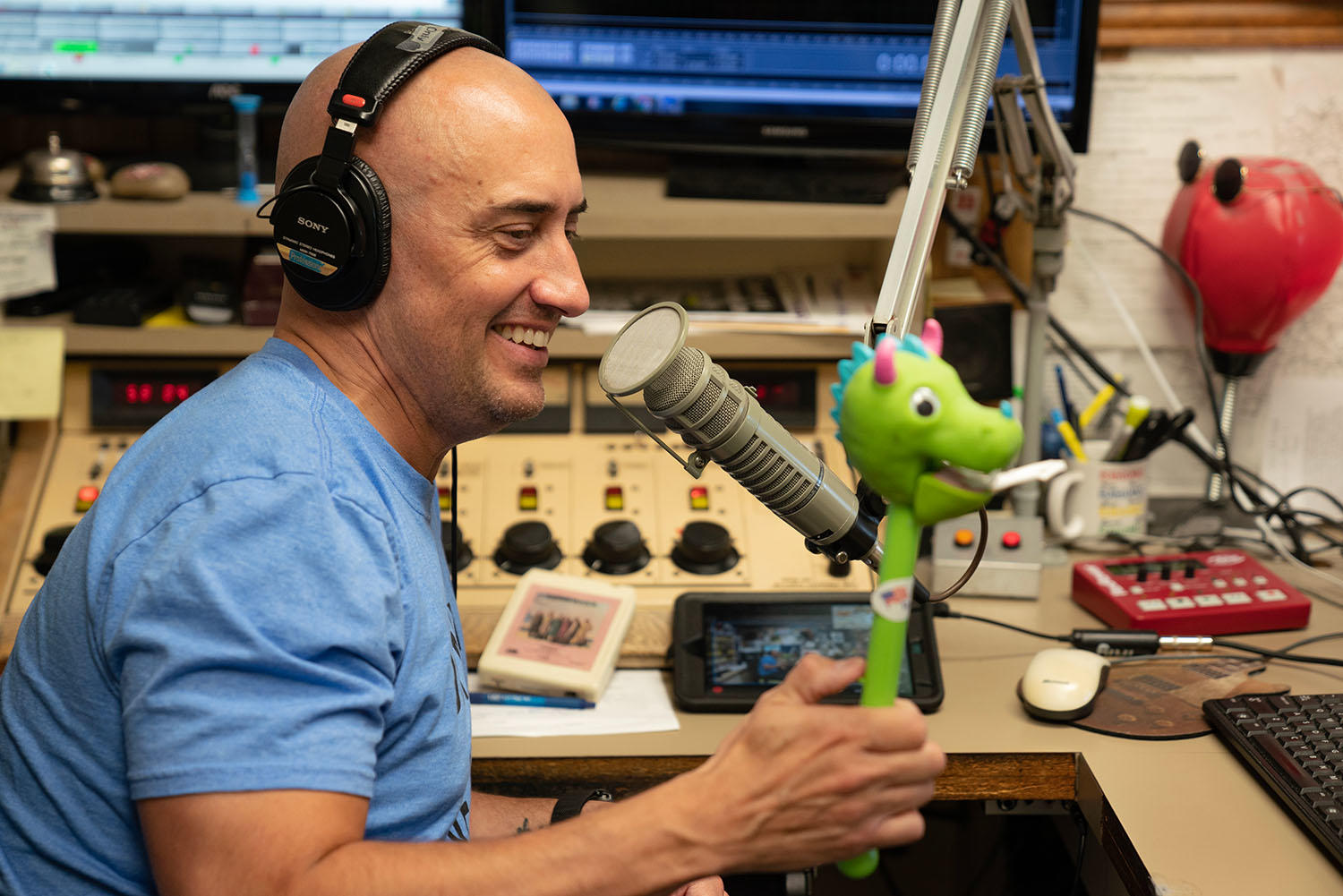 Alan Cooper, the station's general manager since 2000, said the station is successful because of its talented members who "want to do radio the right way."
Instead of airing pre-recorded voice tracks, D93 mostly uses DJs that are in the building recording live, Starr said. This opens up the opportunity for listeners to call in and talk with the team or request songs.
Bryan Locke, the creative producer, said most stations never play what listeners want to hear because of strict formatting. He said D93 has format parameters, which determine what genres and artists they air, but will play any request that falls into the classic rock genre.
Cooper said that allowing listeners to participate lets the community take ownership in the station by interacting with their station DJs and requesting songs.
"When you allow people to be a part of it, you have a following of people that it means something to," Cooper said.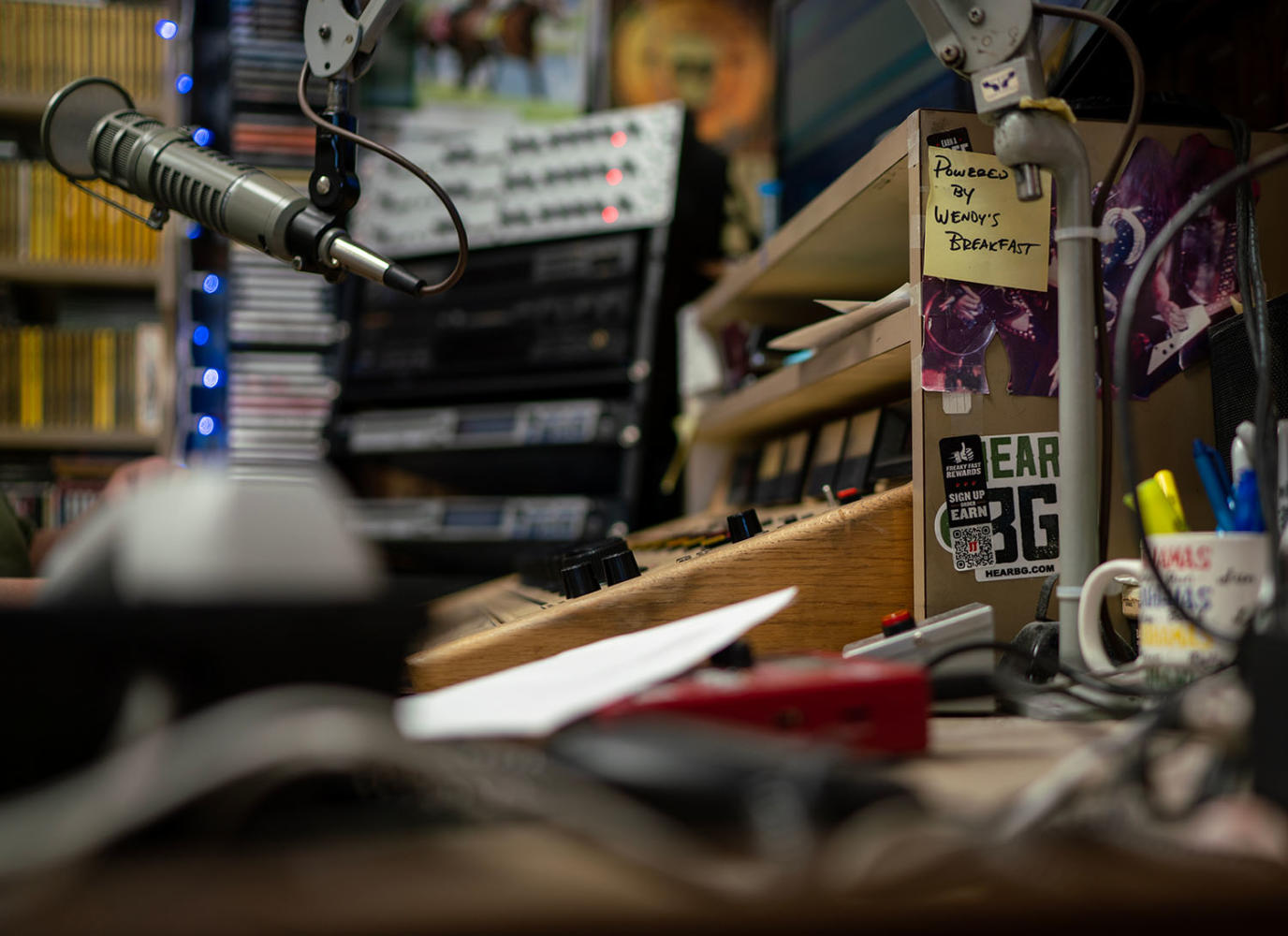 Locke said that D93 offers listeners variety when it comes to the songs they play. He said that many stations will play one track from a popular album, but D93 will play that track along with more from the same album.
"The depth of the artist is what we're interested in," Locke said.
Although playlists and streaming services are popular today, Cooper said that radio offers listeners a unique experience.
There is an element of discovery when listening to the radio, he said. Cooper said that D93's wide variety of tracks gives the listener the opportunity to hear something new.
D93 WDNS is available on the radio frequency 93.3, on their app and through streaming on their website.