When Bonnie DeVore's husband passed away in 2012, she said she never expected God to bring her two alpacas. Nine years later, DeVore owns an alpaca farm and has a group of friends tenderly referred to as the "Alpaca Friends."
DeVore's first time handling her beloved and gentle huacaya alpaca, Flo, was on an obstacle course in 2012. Similarly to dogs, alpacas can be trained to participate in obstacles using seesaws and hula hoops as props, she said.
"She was sad, and I was sad, so we sort of made a good pair," Devore said. "I just sort of fell in love with her, and she was good therapy. She's been my therapy animal."
Despite having been together for only 30 minutes, DeVore's bond with Flo was immediately apparent. A judge observing the pair asked her how long she'd had Flo after noticing how DeVore spoke to the alpaca during the course and was in disbelief upon hearing her answer.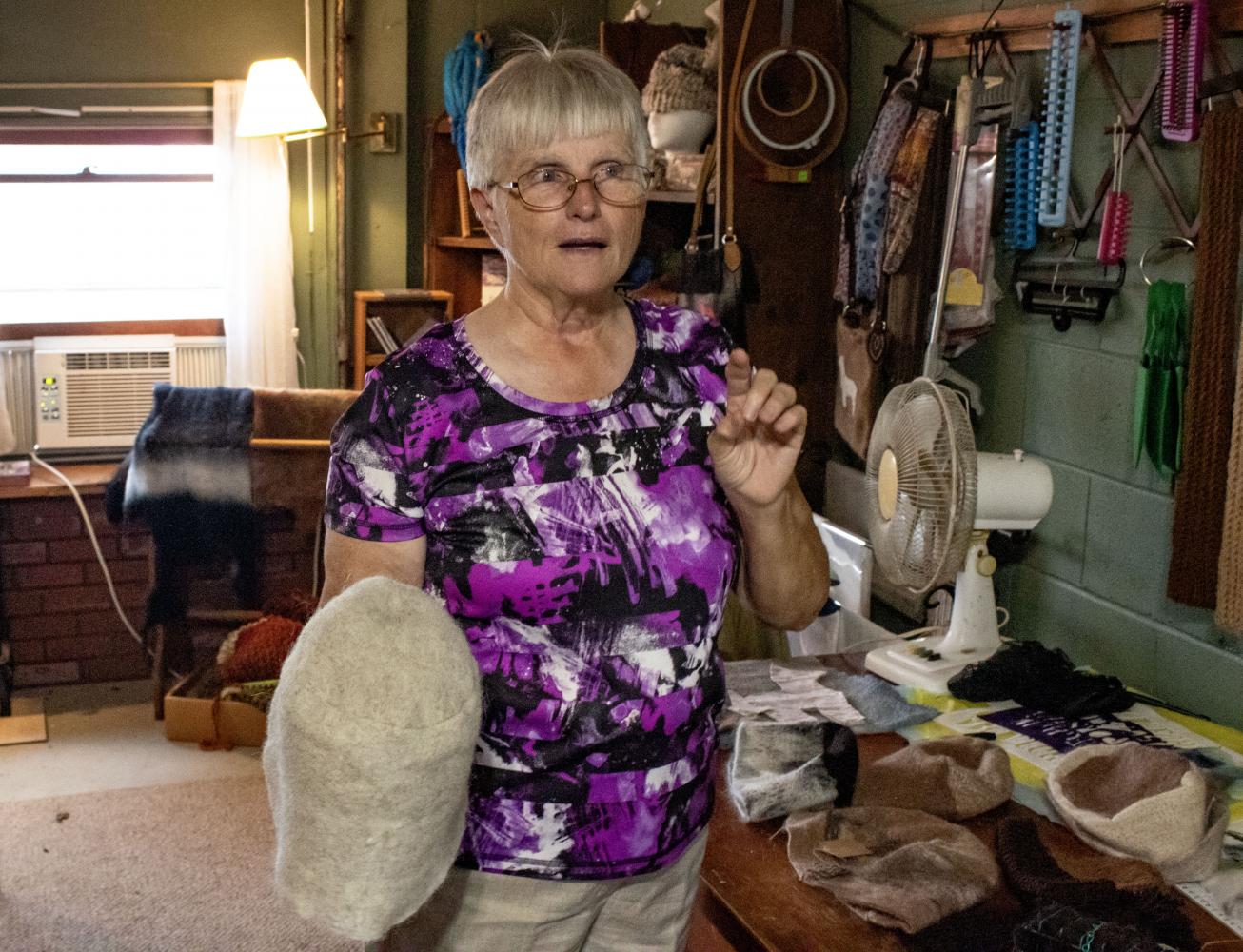 Since her first encounter with Flo and adoption of her second alpaca, Paco, DeVore has taken her alpacas to local schools, including WKU, nursing homes, 4-H camps, the Down Syndrome of South Central Kentucky Buddy House, Camp Courageous and an adult daycare center.
"I teach the little ones there's nothing here to be too afraid of," DeVore said. "With Flo, I would trust a three-year-old or a 99-year-old."
Kids are able to convene and learn more about alpacas at the Alpaca Club, DeVore said.
Sarah Rogers met DeVore at a shearing day event several years ago. It wasn't until a few years later after she joined DeVore's Alpaca Club for younger kids that Rogers, a medical physicist from Bowling Green, became friends with DeVore. Rogers now helps DeVore with 4-H camps along with Shawna Gilbert, the third woman in the group.
Rogers said the women get together on Gilbert's farm for the annual shearing day event, an event where professional shearers travel from across the country to shear alpacas for their wool within Warren County.
Veterinarians give the alpacas their annual shots during the event, completing their grooming process and ensuring the animals are healthy. Shearing Day occurs in the spring and is seen as a time for camaraderie amongst the Warren County alpaca community, Gilbert said.
Alpacas come in 22 different colors, are hypoallergenic and water resistant, making their wool fibers a good material for sewing, knitting and other crafts, DeVore said.
Their wool fiber is separated according to quality before being bagged, labeled and weighed. The fiber is then taken to a fiber mill and processed into yarn, roving and batting among other textile materials, Rogers said. The women are able to create various items from the processed material.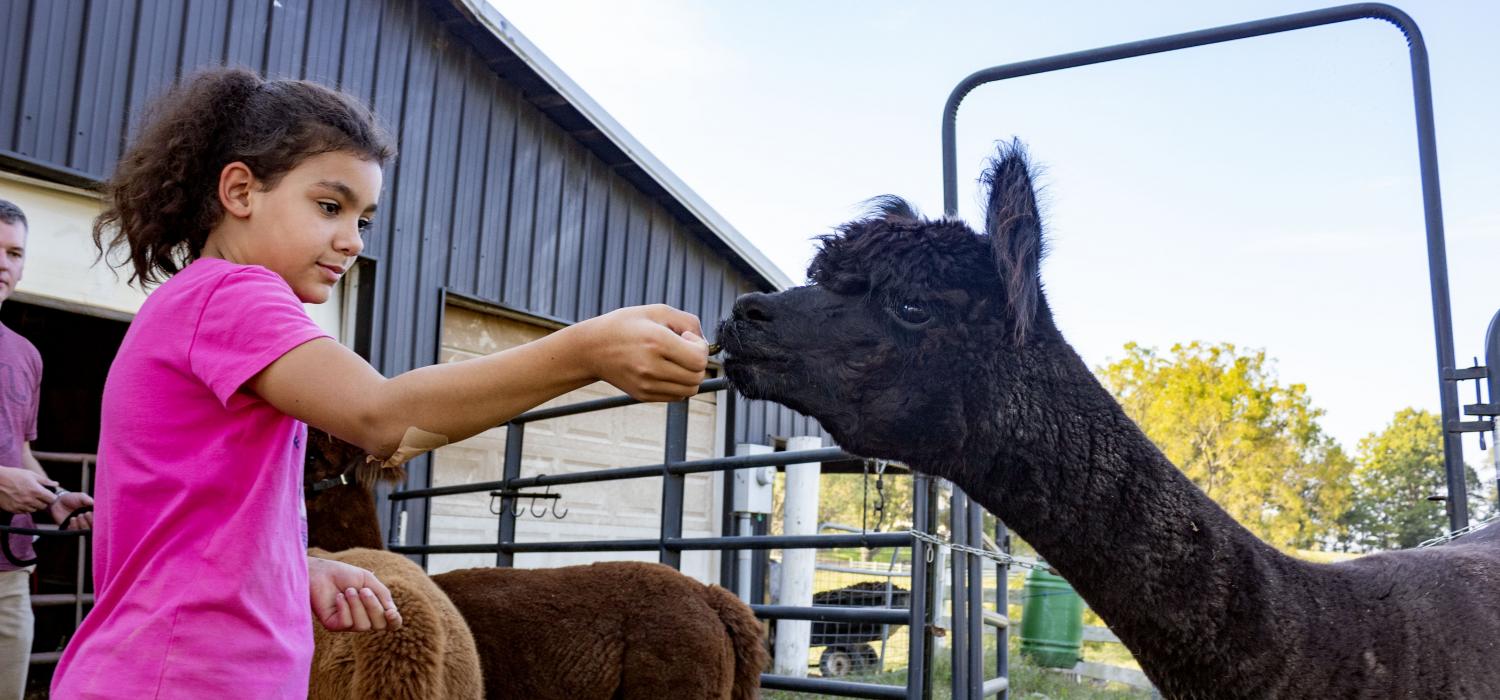 In addition to their wool hair being converted into fiber, alpacas serve a scientific purpose. Scientists at Vanderbilt University are currently trying to utilize their cells to create antibodies that will help them study cancer, Alzheimer's and autism, Devore said.
Devore said she did not know prior to 2012 the differences between alpacas and llamas. Educating people on their differences is one of the main objectives of the Alpaca Club, Devore said.
"You don't need a big place to have alpacas," DeVore said. "They're eco-friendly, and they have pads on the bottom of their feet so they don't tear the ground up."
Similarly to DeVore, Rogers never imagined her dream of having a horse would come true in addition to owning four alpacas, each with their own individual personality.
"They have been such a blessing to me and my family," Rogers said. "My daughter has learned many valuable skills from working with them for 4-H and helping with their daily care."
Unlike DeVore, who has a shop called Ms. Bonnie & Friends that she runs out of her house, Rogers does not sell the items she makes from her alpaca's fiber. Instead, she creates items such as scarves and rugs mainly for her family's usage.
"I am not a very crafty person by nature, but I have enjoyed learning to crochet, knit and felt with the alpaca fiber," Rogers said. "The greatest blessing has been meeting such a wonderful group of people who all share a passion for alpacas."
Gilbert, a school psychologist for Warren County Schools, met DeVore in fall 2018. After driving by DeVore's house, Gilbert and her family stopped to meet her and ask about her alpacas. DeVore invited Gilbert and her family to join the Alpaca Club, an opportunity she found perfect for her young kids.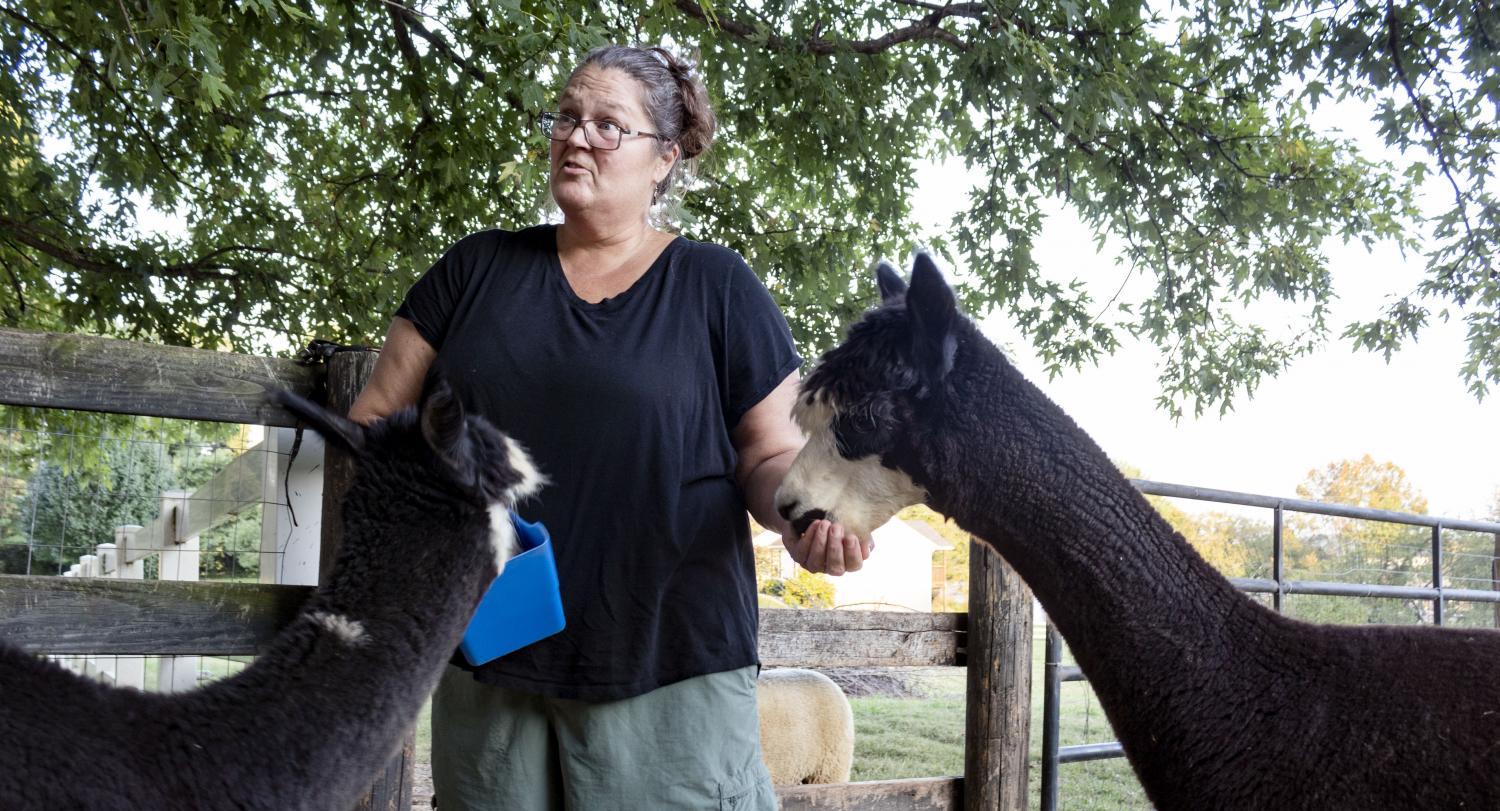 Gilbert said the combination of alpacas' "teddy bear" nature and the creative opportunities of their fiber makes them a good source of therapy that benefits her mental health.
"I have fun creating things and going back into the olden days where you make stuff that you raise on your farm," Gilbert said. "It's fun to share them [the alpacas] with other people and to teach them."
Gilbert said shearing day events have been hard to organize and enact due to the COVID-19 pandemic. Despite this, Gilbert and others are hoping the next shearing day event will open up for people to adopt an alpaca for the day and take it to get sheared.
"It's a little community where you come and take care of your animals, you pay your bill, and you head out, but it's a lot of camaraderie and fun interacting with other people," Gilbert said.
One of Rogers' favorite memories with the alpacas involved Llama Night at the Hot Rods Stadium this past summer. Rogers worried fans, sporting llama shirts and earrings, would be disappointed once she learned the truck transferring the llamas broke down. She decided to utilize how alpacas are commonly mistaken for llamas.
"When I realized the llamas were not going to make it to the game, I sent a text to my 'alpaca friends' asking if anyone would be able to bring alpacas to the game on short notice," Rogers said.
DeVore transported Paco and Flo to the stadium so that fans were able to meet and visit with the alpacas disguised as llamas between the fourth and final inning of the baseball game.
Alpacas from DeVore and Gilbert's farms will be available for students to meet at the Potter College of Arts and Letter Fall Festival on Tuesday, Oct. 19. Shop items made from alpaca hair fiber will also be available to purchase.