Only a few weeks after meeting through the WKU Jazz Band, Brookfield, Ohio, sophomore Kai Rogers and Paris, France, sophomore Spencer Woods began jamming together in Woods' basement. The two recruited WKU music student Colton Turley, a junior from Crossville, soon after.
The group is now known collectively as the Rift, consisting of Rogers on guitar, vocals and drums, Woods on keyboard and Turley on bass. Bowling Green resident Yan Garza joins the lineup for live performances. The band is scheduled to drop its first album, "Wasteland Flaming Sun," as an independent release on March 30.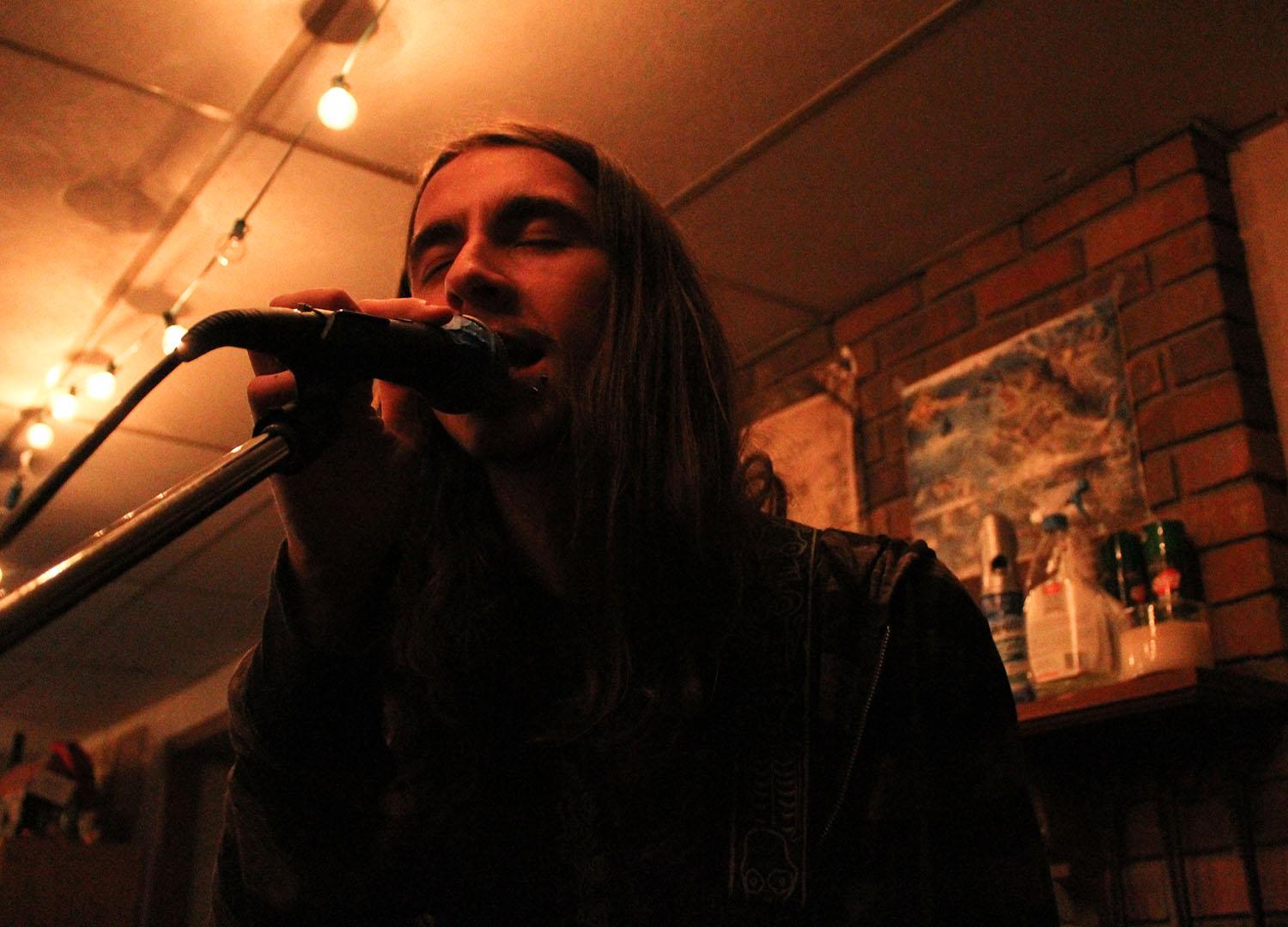 Turley said the majority of songs featured on "Wasteland Flaming Sun" were written within a period of four to six months. Turley said he attributes this speed to the band's chemistry when writing together.
"There's a good balance between everyone," Turley said
The members of The Rift share ideas when writing, which leads to various improvisational jams centered around what usually starts as a barren chord progression on guitar or piano. Woods said he believes this process makes writing with The Rift very enjoyable.
"It's really fun because it's the first group I've been in that's explorative," Woods said. "Everyone comes up with ideas, and we all play off of each other really well."
Rogers said the process is flexible but still structured so as to improve the band.
"There's no rules," Rogers said. "Nothing's off limits. And we all are really focused on becoming better musicians. Like, we've all practiced for three hours, at least, every day."
Each member of The Rift has technical musical training and experience. Woods, the group's keyboardist, first started learning piano at age 6. Turley not only plays bass, but also piano, guitar, drums, banjo, ukulele and mandolin. Garza, who plays drums for the band, started by learning violin at 6 years old and started playing drums soon after. Rogers, the band's vocalist and guitarist, first started playing drums in fifth grade then continued in marching band throughout high school and started learning guitar at 15 years old.
Though the band now performs regularly at venues like Tidball's, The A-Frame and Rocky's Bar, The Rift started by playing house shows out of Woods' basement. Woods said that at one point, the group was playing a house show nearly every three weeks, and that the shows increased steadily in popularity, once drawing a crowd of over 200.
"They were pretty big," Woods said. "Just to make you think about it, each person paid $3, and I got $750 in money that night."
The Rift's first gig outside of Woods' basement was at another popular house-show venue, Sinkhole Sanctuary, on Oct. 31. The band played in costume as Super Mario characters and premiered "Bird On the Lightpost," its first single from the upcoming album. The single was released on Bandcamp December 1.
The Rift started recording for its new album in July and finished recording a little over a month later. The band recorded 10 songs for the album, all ranging in sound and style.
"When we create songs, I feel like they sound like songs that no one's ever heard before," Rogers said. "I think that that's the best thing for me about playing."
Though individual members of The Rift said they're influenced by artists such as The Doors, Red Hot Chili Peppers, Radiohead, Pearl Jam and The Beatles, Rogers said he does not believe The Rift's music is influenced by any particular band, but instead by general concepts and ideas.
Though the band frequently writes music closest to the genres of  punk or alternative rock, Rogers said he and his bandmates frequently venture into practicing classical and jazz music. He said this allows the band to incorporate more diverse elements into its songs.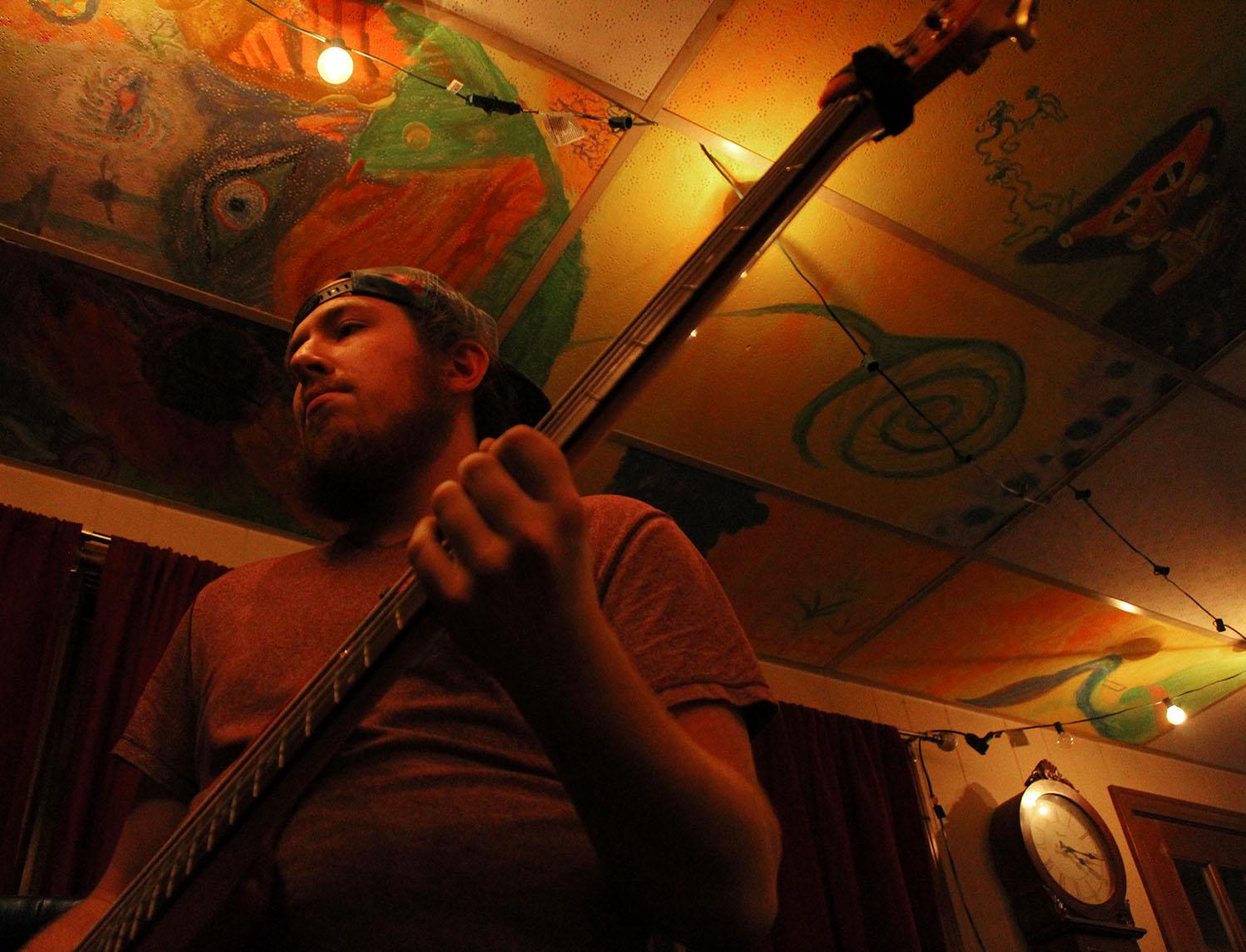 Max Erskine, an audio engineer at Erskine Sound in Scottsville, worked with The Rift to record, mix and master "Wasteland Flaming Sun." Erskine said The Rift really helped him start up and legitimize Erskine Sound.
"They were the first people that I recorded," Erskine said. "They're all really talented, really fun to work with."
The album is scheduled to be released on March 30 to music-sharing platforms, such as Spotify, Bandcamp and SoundCloud. The Rift plans to play as many shows as possible, including a release party at a house located at 516 Regents Ave. on Friday, March 30, from 7 p.m. to 12 a.m. The band will perform and sell CDs of the new album.
Rogers said he hopes listeners enjoy the release and want to check out future performances and music from The Rift.
"I hope that people appreciate the structure of the whole record and that they want to listen to it all the way through," Rogers said.
The Rift is already working on new music and hopes to tour throughout Bowling Green, into Ohio and potentially down to Atlanta this summer. You can find them on Instagram @therift_band and on Facebook.