This story was originally published in early May in "Paradise," the sixth issue of Talisman magazine.
With only a rented RV and road to burn, five friends set out to cover almost 1,000 miles in five days.
The group began in Louisville on Wednesday, June 16, 2008, then took a stop in Cincinnati and ended up in a small town in southern Wisconsin. With the music of singer-songwriter Jimmy Buffett on their minds, the friends attended two Buffett concerts during the trip and returned home with the tail end of Sunday to spare. One of the group of five was WBKO weeknight meteorologist Shane Holinde. Holinde, who's also a WKU alumnus and part-time broadcasting professor, said such trips are commonplace for fellow fans of Buffett, whose concerts often serve as "a mini vacation without necessarily being at the beach."
"It's the next best thing to being there," Holinde said about the concerts' similarity to a nice day by the ocean.
One fan's beginning
Initially introduced to Buffett's music through his late '70s hits "Margaritaville" and "Cheeseburger in Paradise," Holinde didn't become a true fan of the Mississippi-born musician until 1992.
Holinde said it all happened in his hometown of Owensboro during a high school lunch break. A friend played him a cassette tape of Buffett's fourth studio album, "Living and Dying in 3/4 Time," and he never looked back.
"That's how it all got started," Holinde said.
Since then, Holinde has attended 22 Buffett concerts everywhere from Boston to Indianapolis and Alpine Valley, Wisconsin. He plans to attend two more concerts by the end of 2019.
When he's not crossing the country in search of his next Buffett fix, he said he's able to keep the spirit alive through his vast Buffett memorabilia collection, which includes various CDs, live DVDs and an original vinyl copy of Buffett's "Coconut Telegraph" his college roommates gifted him while he was a student at WKU. Holinde said he treats the record as one of his most special items of Buffett memorabilia.
"It's still in its seal, and it's not coming out," Holinde said.
He said he hopes to one day shake hands with Buffett and have him sign the record.
"It would mean a heck of a lot," Holinde said. "I wouldn't know what to say other than just, 'Thank you for the music. It's almost like a soundtrack to my life.'"
Holinde's friend Randall Parmley said he believes Holinde's interest in Buffett extends beyond anything else he's seen from other Buffett fans. Parmley is sports director at television stations WEHT and WTVW in Evansville, Indiana. The two met while studying at WKU and working for student-run news station News Channel 12 in the late '90s and now regularly attend Buffett concerts together. Despite owning all of Buffett's CDs himself, Parmley said his knowledge of Buffett can't compare to Holinde's.
"He is filled full of worthless Jimmy Buffett trivia," Parmley said.
Holinde said he identifies as a "Parrot Head," a title bestowed upon Buffett fans around the world. Much like the famous "Deadheads," a name adopted by followers of psychedelic-rock band the Grateful Dead, Holinde said Parrot Heads are similarly loyal to Buffett and his music.
According to the website of Parrot Heads in Paradise, Inc., an organization that arranges community events for those interested in Buffett's music, Buffett accrued this fanbase by way of "the tropical lifestyle he personifies."
The organization sponsors more than 200 fan-led chapters across the United States and Europe, Australia and the Caribbean, according to the website.
Finding 'Margaritaville'
Prior to his days as a legend of trop-rock music with more than 40 years of touring and metaphorically treating his listeners to the soft-rock equivalent of a piña colada under his belt, Buffett was just another Nashville hopeful, according to his 1998 autobiography, "A Pirate Looks at Fifty."
According to the book, after his 1970 freshman record, "Down to Earth," flopped, Buffett was left broke and jobless. Only after he met Jerry Jeff Walker, a fellow musician based in an area of Miami known at the time as Coconut Grove, did things start looking up.
Walker invited Buffett to stay with him in Coconut Grove, and Buffett took the offer and took a plane out of Nashville in October 1971, according to his autobiography.
After achieving a number of Billboard top 10 hits and forming his own empire of restaurants and resorts, Jimmy Buffett's Margaritaville, Buffett's situation improved.
Buffett opened his first Jimmy Buffett's Margaritaville Store in January 1985 in Key West, Florida, according to the Jimmy Buffett's Margaritaville website. Buffett has extended the brand across the United States and into Costa Rica and Puerto Rico by way of over 20 restaurants, numerous resorts and hotels and two casinos.
Holinde said Buffett's initial difficulties contributed to his appreciation for the man and his artistry.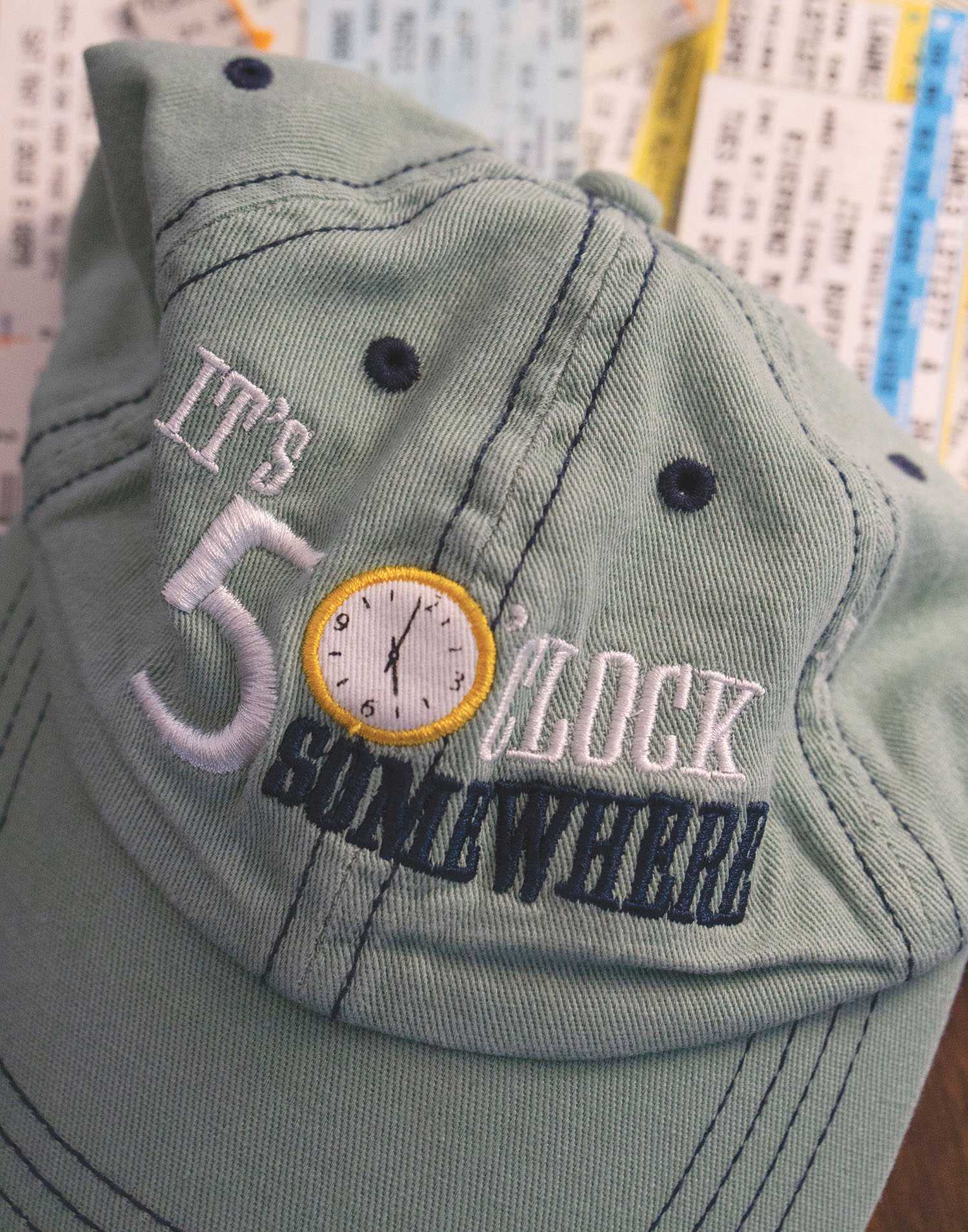 "I think there's a lot about his music that speaks to me personally," Holinde said. "I saw him as kind of the underdog of the music industry — the underdog who's done very well."
A Parrot Head's paradise
Parmley said he, Holinde and other friends have kept in touch largely by attending Buffett concerts together.
"When the car fires up, it's Buffett nonstop on loop," Parmley said.
Parmley said he believes the concerts are a lot like family reunions.
"It's turned into a big family reunion-type thing for us," Parmley said. "It's how a lot of us became really good friends."
He said he believes Buffett concerts are a great place to form and strengthen relationships. Parmley said most Buffett concert tailgates start as early as 7-8 a.m. with a parking lot breakfast and end with goodbyes to the various fans met along the way before the start of a concert, which typically start between 7-8 p.m. He said he believes such concentrated pre-concert fervor is unique to Buffett's concerts.
"I've never seen anything like that," Parmley said.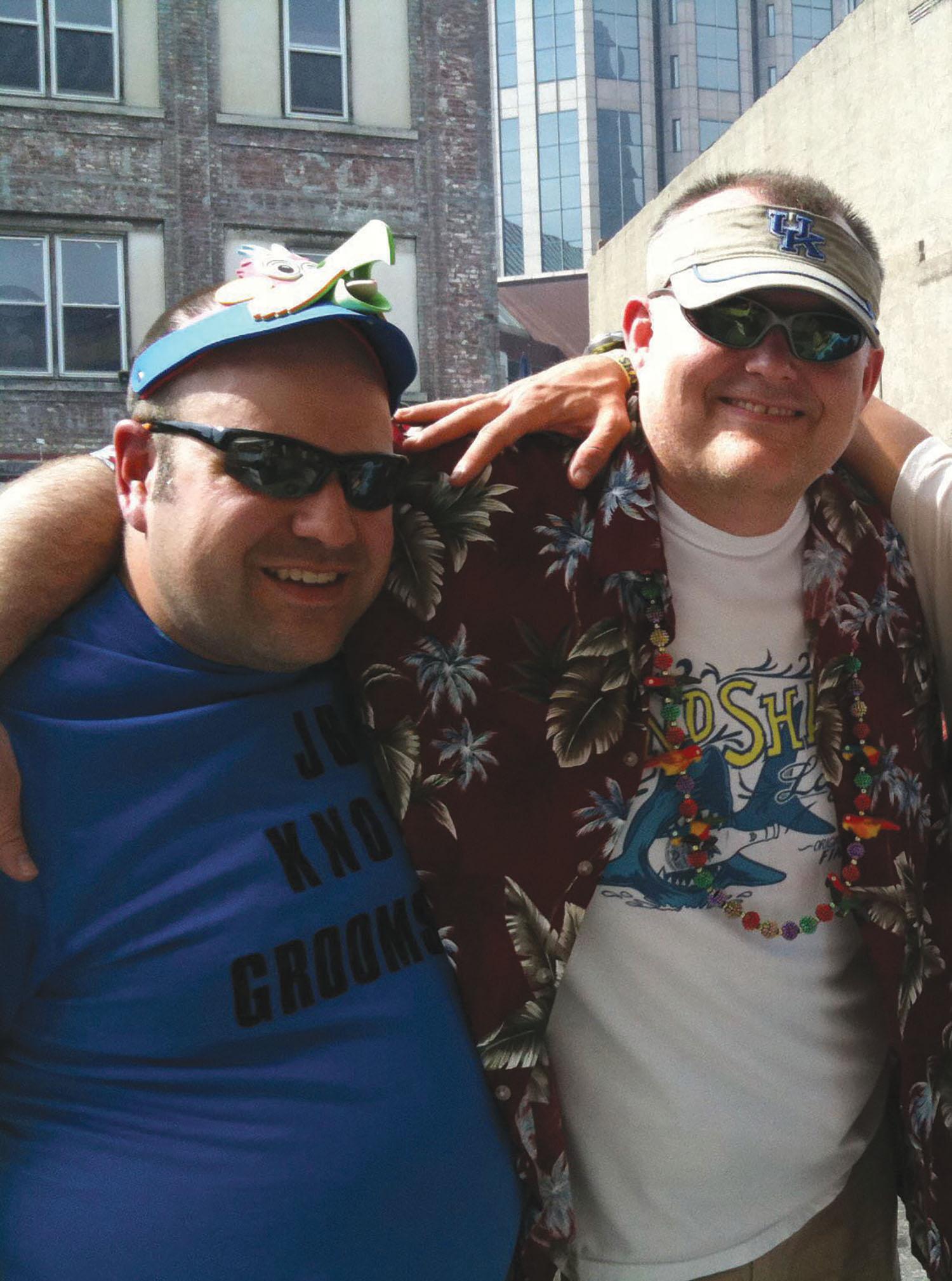 Holinde said one of his favorite times attending a Buffett concert took place during a notable trip he and his friends made in 2015 around the Northeast, which he named the "20 for 40" trip, as it signified not only his 40th birthday but also his 20th time seeing Buffett perform live.
After the group visited Niagara Falls, it headed to Boston to see Buffett perform at the Xfinity Center, then known as the Great Woods Center for the Performing Arts. Holinde said he believes these trips have become a chance to reconnect and enjoy Buffett's music.
"I just love the atmosphere," Holinde said. "The people you meet, the food, the music, the camaraderie with friends, seeing people I haven't seen in a long time — everything about it, I enjoy."
Another Buffett fan, Richie Mix, a motorcycle salesman who has lived in Bowling Green since 2004, has been to about six Buffett concerts himself. He said he has noticed Buffett's concerts attract a diverse crowd.
"You'll see all walks of life there," Mix said. "It's a time "to celebrate Jimmy."
While preparing for a Buffett concert in July 2018 in Cincinnati, —the city where the term "Parrot Head" originated in 1985, according to the Cincinnati Parrot Head Club website — Mix said he and a friend arrived at the concert's tailgating site eight hours before it opened to ensure a spot due to the first come, first serve policy.
"We started at 2 a.m.," Mix said.
Mix believes the often tropical nature of Buffet's music helps make his concerts feel like an escape from everyday stress and worries, which he said many fans look forward to.
"It's a common thread that we want somehow to remove ourselves from reality," Mix said. "I think all of us have that desire."
Now a fan for more than 30 years, Mix said listening to Buffett reminds him of his childhood, when he would spend time with his uncle, the man who introduced him to Buffett's music, and ride on his grandfather's commercial ship in Tampa, Florida. That time on the water sparked his love for all things nautical, Mix said, culminating with his Buffett fascination.
"It takes me back to when I was 12," Mix said.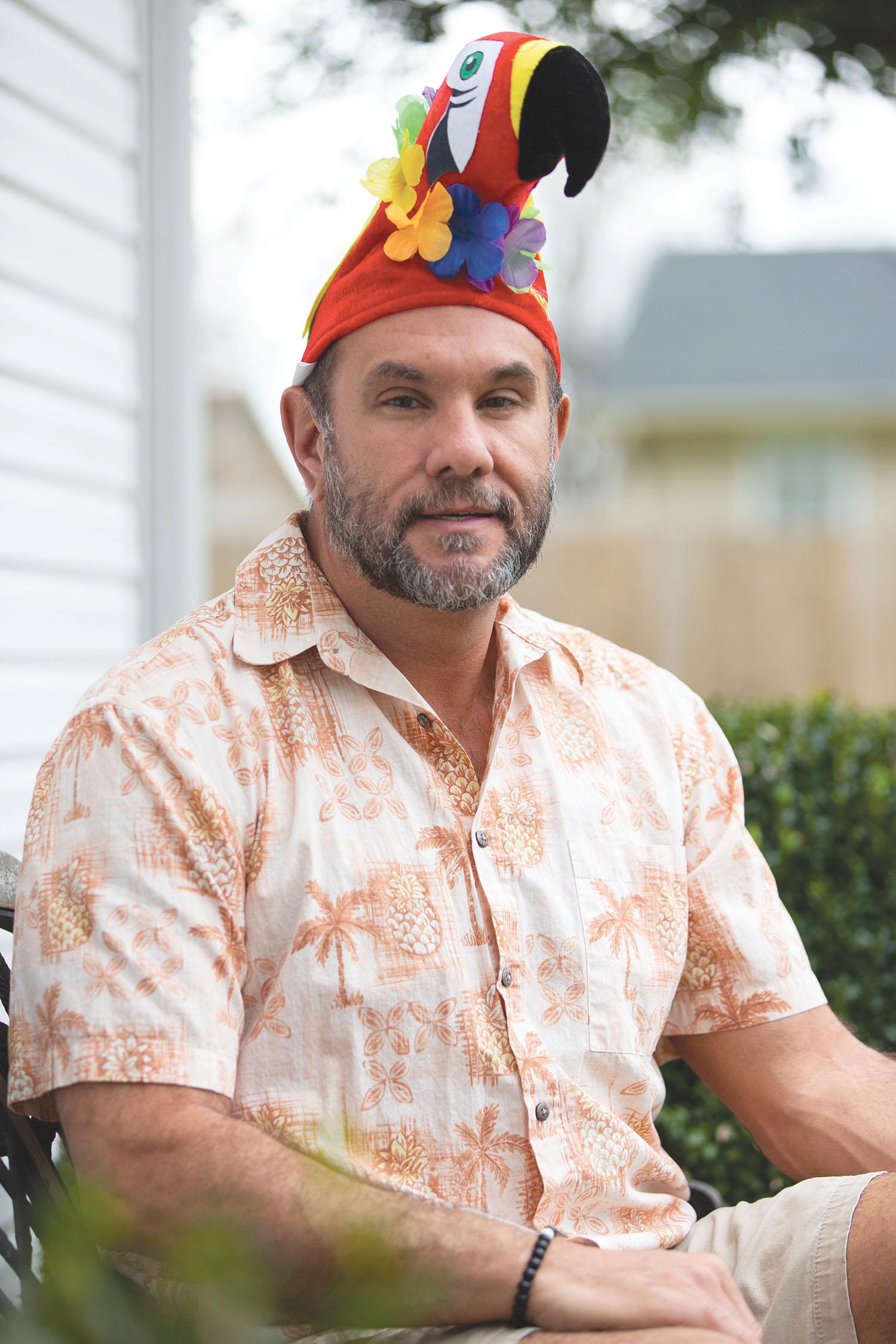 As a sailor's grandson, Mix said he particularly identifies with Buffett's song "Son of a Son of a Sailor." Now a father himself, he said watching his 15-year-old son sprout an interest in Buffett's repertoire has extended his family's connection to Buffett beyond music.
He said he believes that's all a fan could ask for.
"It resonates in my soul," Mix said about Buffett's music. "I think that's really what it's all about."
Tradition in numbers
Holinde said he believes a variety of fan traditions that have become a part of Buffett's shows are what make every concert worth attending.
One such tradition takes place when Buffett performs one of his ballads, "Come Monday," and fans come together, hold hands and sway to the music.
Another occurs during Buffett's song "Fins," where fans hold their hands above their heads in the shape of fins and move them left to right.
"When you see them all in unison — 40 thousand people doing it — it's a blast," Holinde said. "There's some kind of magic in seeing all those people doing the fins at the same time or singing every line of 'Margaritaville' off the top of their lungs simultaneously."
He said that "magic" is what has motivated him to try and keep the tradition alive within his own family.
After turning his wife, Brenda Holinde, into a Buffett fan when the two were still in high school by letting her borrow his copy of Buffett's "Last Mango in Paris" album, the two honeymooned in the Florida Keys, a location Holinde said he believes Buffett's music evokes. Holinde said he believes this is most pronounced on his favorite Buffett album, 1974's "A1A."
"When you hear it, you are just instantly transported to the Florida Keys," Holinde said.
Holinde said he has also made a Buffett fan out of his 10-year-old daughter, Nora, who loves listening to Buffett when Holinde drives her to school in the morning.
"I'm making a 'Parakeet' out of her, I guess you could say," Holinde said.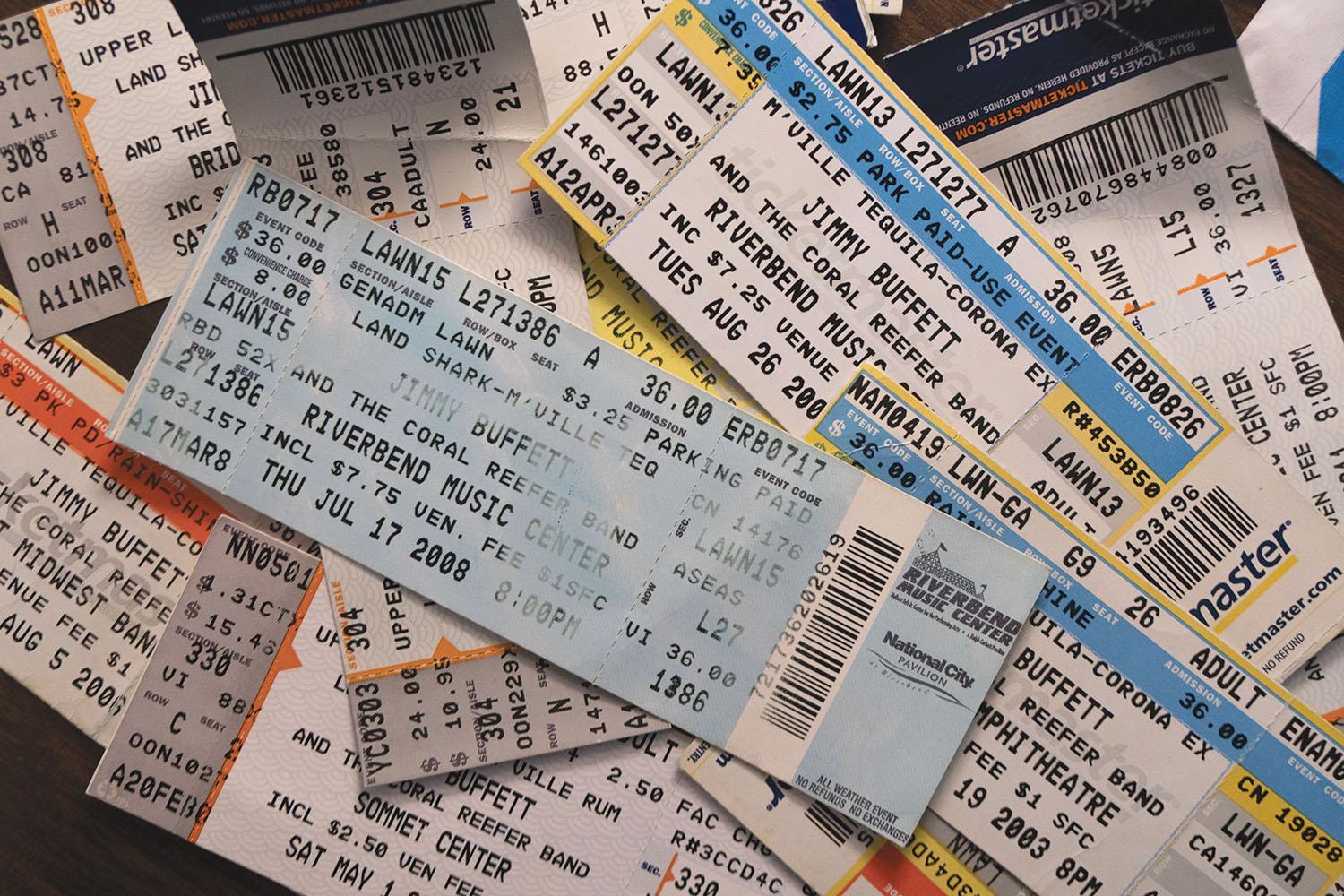 Though Holinde said Buffett's music is important to his family, he said he recognizes certain negative stereotypes, such as the belief that Buffett's concerts serve solely as an excuse to party and drink beer. He said he views those stereotypes as misconceptions.
"I think there is the perception of a lot of people that he is just this lazy beach bum," Holinde said. "There's much more to him."
Though he said Buffett's concerts have a tendency to feel like one big party, Holinde believes they serve a bigger purpose.
"It's escapism," Holinde said. "It's forgetting about your work for a few hours and your cares for a few hours."
As a WBKO meteorologist, he said his work is exactly what he always wanted to do. However, he said he believes it's always good to relax every once in a while.
"When I'm here, I put my heart and soul into my forecast, and I take pride in having those forecasts be accurate,"
Holinde said at the WBKO station a few hours before going on-air to deliver the evening broadcast. "When I'm at Jimmy Buffett, I can put those things aside for a couple of hours and just have a good time."
With plans to eventually take Nora to her first Buffett concert, Holinde said he hopes to support Buffett for years to come. As Buffett insists he won't "hang it up" until he needs a teleprompter to remember his own lyrics or starts singing too flat, according to a 2004 CBS News article, Holinde just might get his wish.
"He's in his 70s now and still kicking," Holinde said. "We'll see."