Driving south on Nashville Road, a few miles from WKU, there is a building on the right that is gray and black with a giant Q on it. What had been a brown, empty, run-down building for many years has transformed into this modern building that sticks out among its surroundings. It's new. It's Q.
Q Coffee Emporium, Bagels and Artisan Bakery opened on Aug. 26. 
Q had a busy and successful first week, with many customers coming to see the new restaurant, said Ike Minor, one of Q's four owners.
"We never expected to have the response that we had," said Emily Wilson, another owner of Q. "Neither of us, or the other two owners, could step back and appreciate the response we got from the community until now."
They did not use any form of advertising other than social media briefly before opening, so they did not expect so many people to come during the first week, Minor said.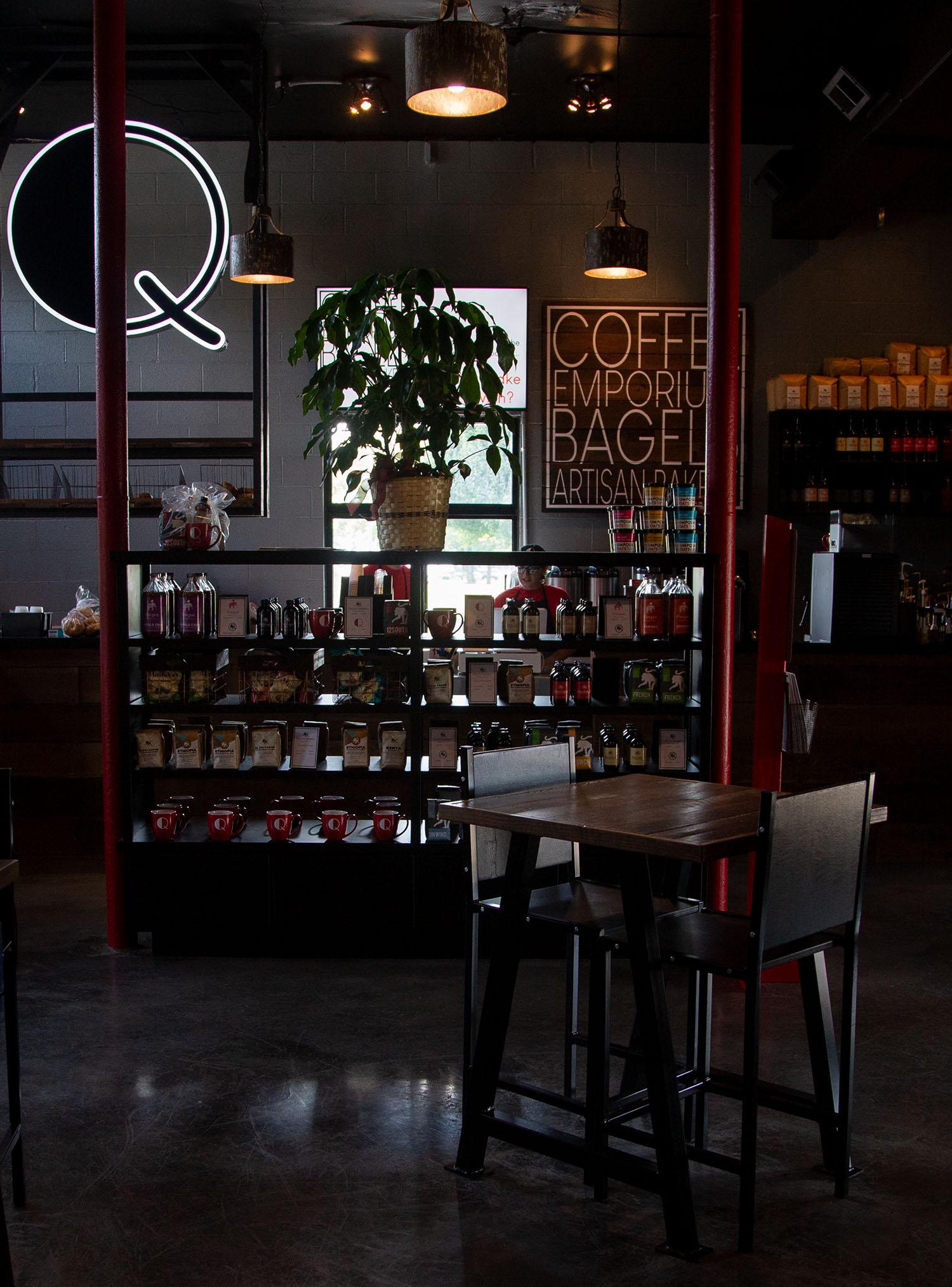 Plans for Q have been in the works for three years now, with two years of discussing the plans before receiving the LLC in June 2018, Wilson said.
"It's been nonstop work ever since," Minor said.
Q is located at 3031 Nashville Road, which is just past the intersection with the Sonic Drive-In, the opposite direction of WKU. 
The location is much closer to "where everybody lives" on the more residential side of Bowling Green, Minor said. Many customers appreciate having a business like Q on that side of town, which a perk the owners did not originally anticipate, but came along with the building.
It was nerve-racking and a big undertaking to transform an old, run-down building that used to be a car transmission shop into a modern coffee shop, Wilson said. Her father, another owner of Q, was the one who believed the building could become something.
"We struggled to see the vision at first," Wilson said.
She said it eventually all came together and transformed into their dream.
Wilson's aunt and uncle owned Vincent's Bagels & Bites, a local restaurant that closed in 2013 and a business that Wilson intended to reopen after studying business at WKU. However, Q specializes in more than just bagels, and that is partly because of Minor, who came into the picture when he married Wilson's sister.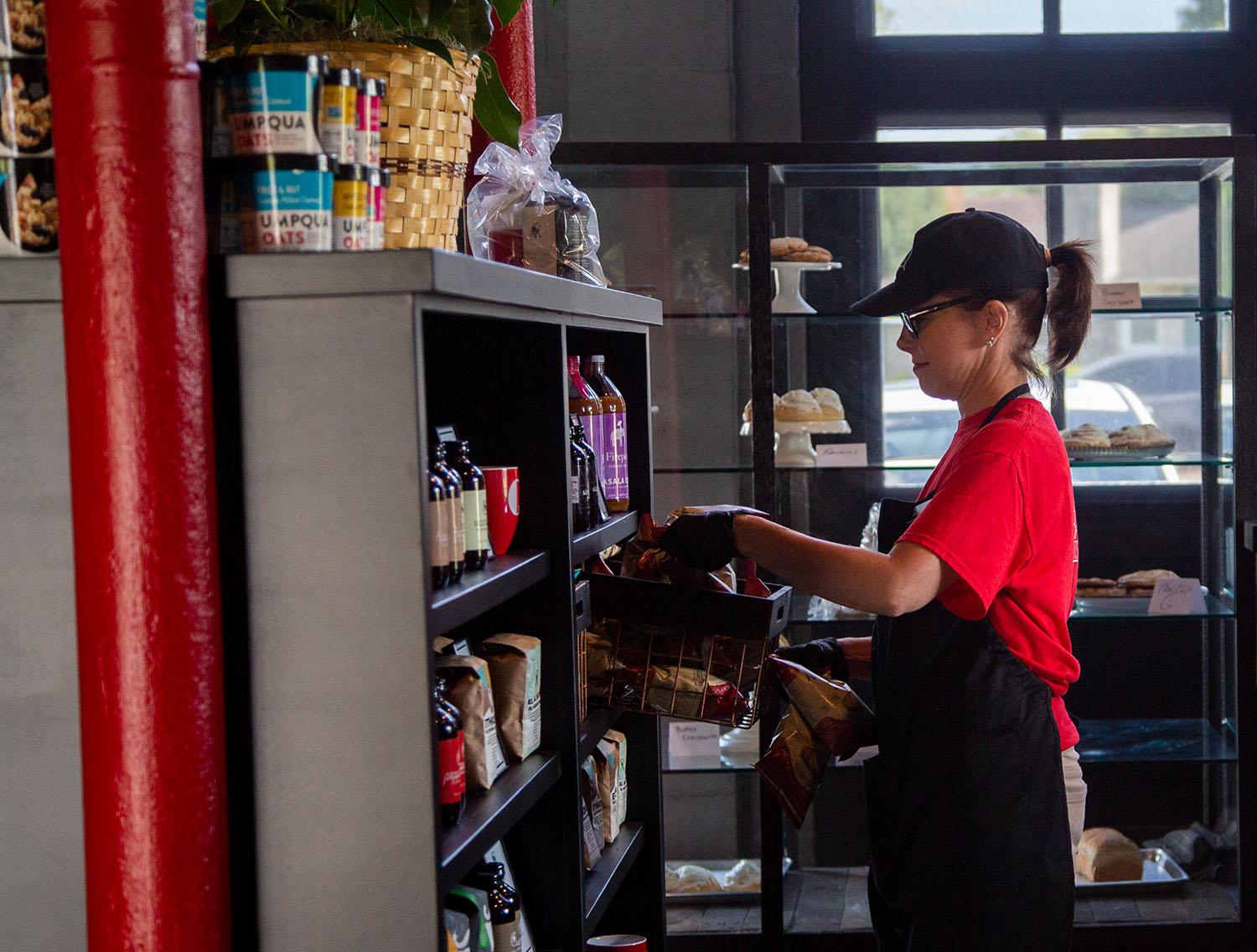 A former Starbucks Barista, Minor brought coffee into the mix of expertise in Wilson's family. They worked to "marry the two concepts together," both bagels and coffee, Wilson said.
Wilson's mom, who is also an owner of Q, has baking experience and makes pastries for Q.
"We had basically three entities that we combined in one," Wilson said.
The major thing that sets Q apart from other coffee shops is its menu. All of the food is made from scratch, including bagels, breads and pastries.
"That's why they all look different, which brings character to it," Minor said.
The coffee at Q comes from Frothy Monkey, a prominent Nashville coffee shop.
"It's more than just the quality of the coffee," Wilson said. 
They chose Frothy Monkey because they wanted to stay as local as possible and felt an instant connection with the business. 
"We want to serve each other," Minor said.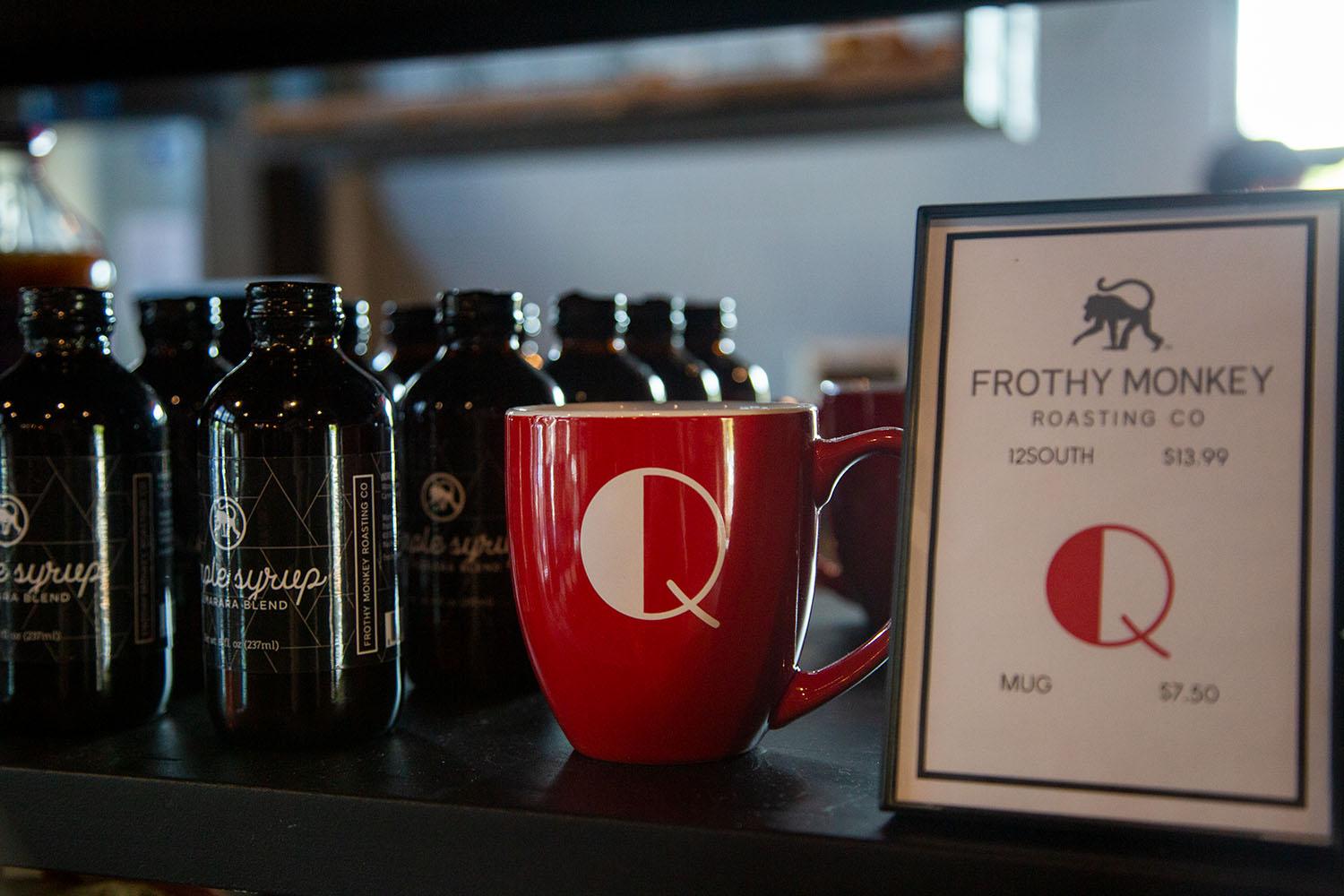 Q's mashup menu sets it apart, and so does its name. Minor said the top question they often get is what Q means.
"Q is unique, and it's a random letter, but it stands out to people," Wilson said.
They don't have a specific meaning behind the letter.
"It means whatever you want it to mean," Minor said. "It can stand for whatever you want it to stand for."
Wilson said they are currently pushing "Qmmunity," and that is what Q means to them right now.
The goal of Qmmunity is to bring the close connection usually formed between regulars and co-workers to everyone that walks into Q, Minor said.
"We want to love everybody," he said. "We want to include everybody; we want them to feel important and feel like this is a place where they can come and hang out. They can be themselves."
Wilson said that is the importance of small businesses in communities like Bowling Green: they are able to build relationships with people.
"We care a lot about our community and our customers, and I think that when people walk in here, they feel that," he said.
Q's opening has not gone unnoticed by the community. Many people in Bowling Green have been raving about Q and how it is different than other coffee shops, said customer Abby Kelley. 
"I think it's kind of similar to Spencer's, but it has a different vibe to it," Kelley said. The most notable feature to her was that there is a lot of space in Q.
"There's lots of seats open," said customer Kylee Wall. "Sometimes there are coffee shops where there aren't a lot of places to sit." 
Those places to sit include the mismatched couches in the back, tucked away and surrounded by walls lined with books, creating a reading nook.
Q is unique for its sit-down seating with a cozy vibe in such a large space, and that is something Minor said the city needed.
"It's more than a coffee shop; it's more than a sandwich shop; it's more than a bagel shop," Minor said. "It's us being able to be a part of the community."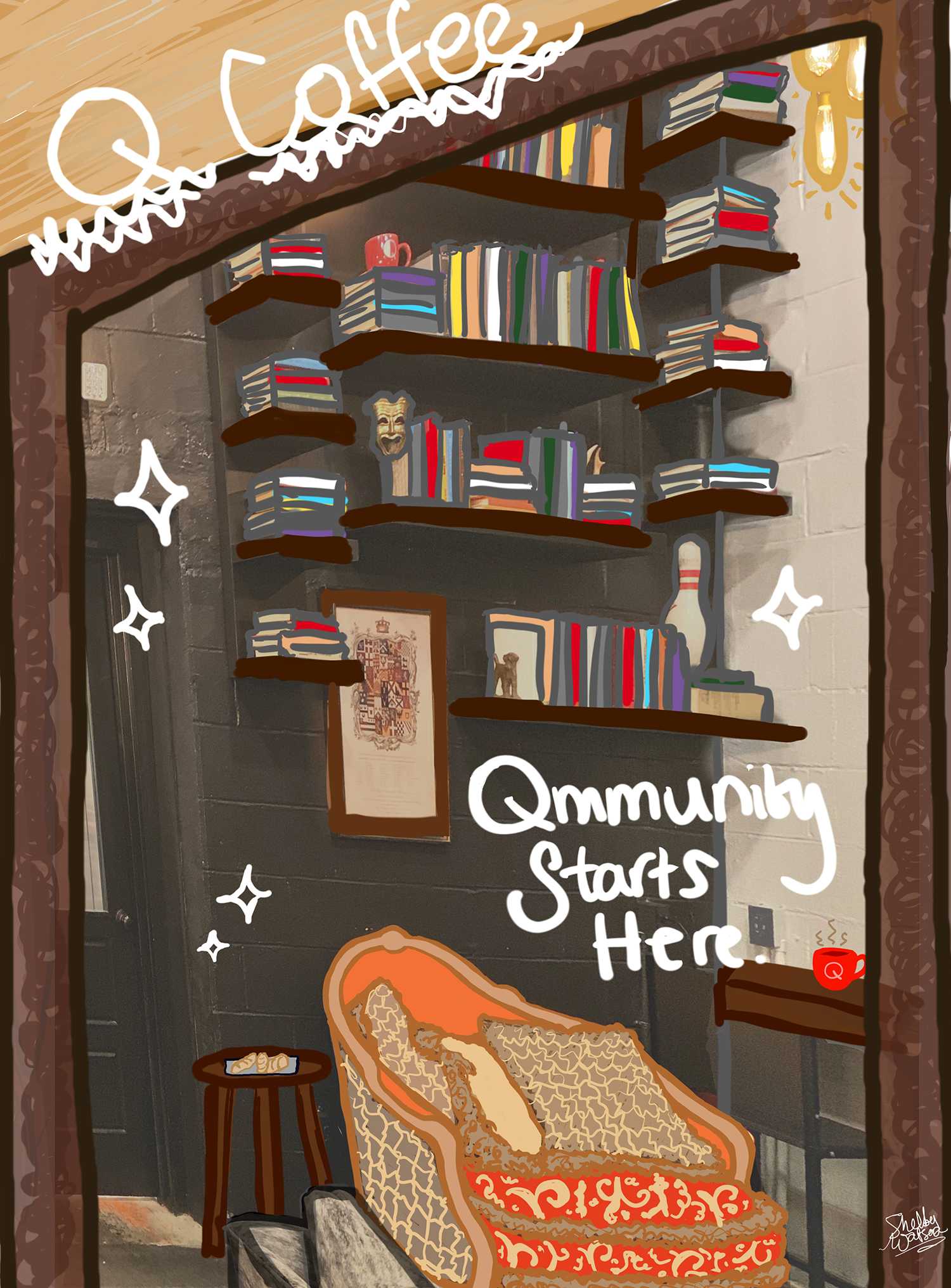 What newcomers should order at Q 
(recommendations from owners Ike Minor and Emily Wilson):
-Minor recommends customers try one of their homemade bagels. "Well you gotta get a bagel," Minor said.
-Wilson encourages newcomers to order the chicken salad, and Minor agrees. "Our chicken salad is killer," Minor said.
-Customers can be bold and try Wilson's claimed "game changer," a sandwich of their choice, but switch out the cheese for some sort of cream cheese.
-The drink Wilson recommends is the "famous" chocolate milk, which blew up on Facebook.
-Minor said their cinnamon rolls are "to die for," but make sure to get there early because they don't last.