The WKU Departments of Music, Theatre and Dance, Film and Art & Design came together to host The Menagerie from March 31 through April 2.
The show featured members of the ensemble on stage at all times with different films or art pieces presented in the background or dance numbers performed on stage simultaneously.
The show was the first performance of its kind at the university, combining four different departments and 10 different disciplines into one visual show, according to Liza Kelly.
Kelly, the co-chair of the music department, was the show's curator and director. She said the year-long process included compiling different operatic songs that hold one thematic thread, "Bright Morning and Beautiful Night."
Kelly said the theme was chosen to take the audience through one day full of human experience, the good and the bad, to help the audience connect with the production on stage.
Kelly said that no matter what art form, whether it be music, film, painting or more, has the power to unite people's experiences through time.
"We all, regardless of what time period we are from, experience the same type of life experiences again and again. Art is a way for us to express the way we experience things," Kelly said.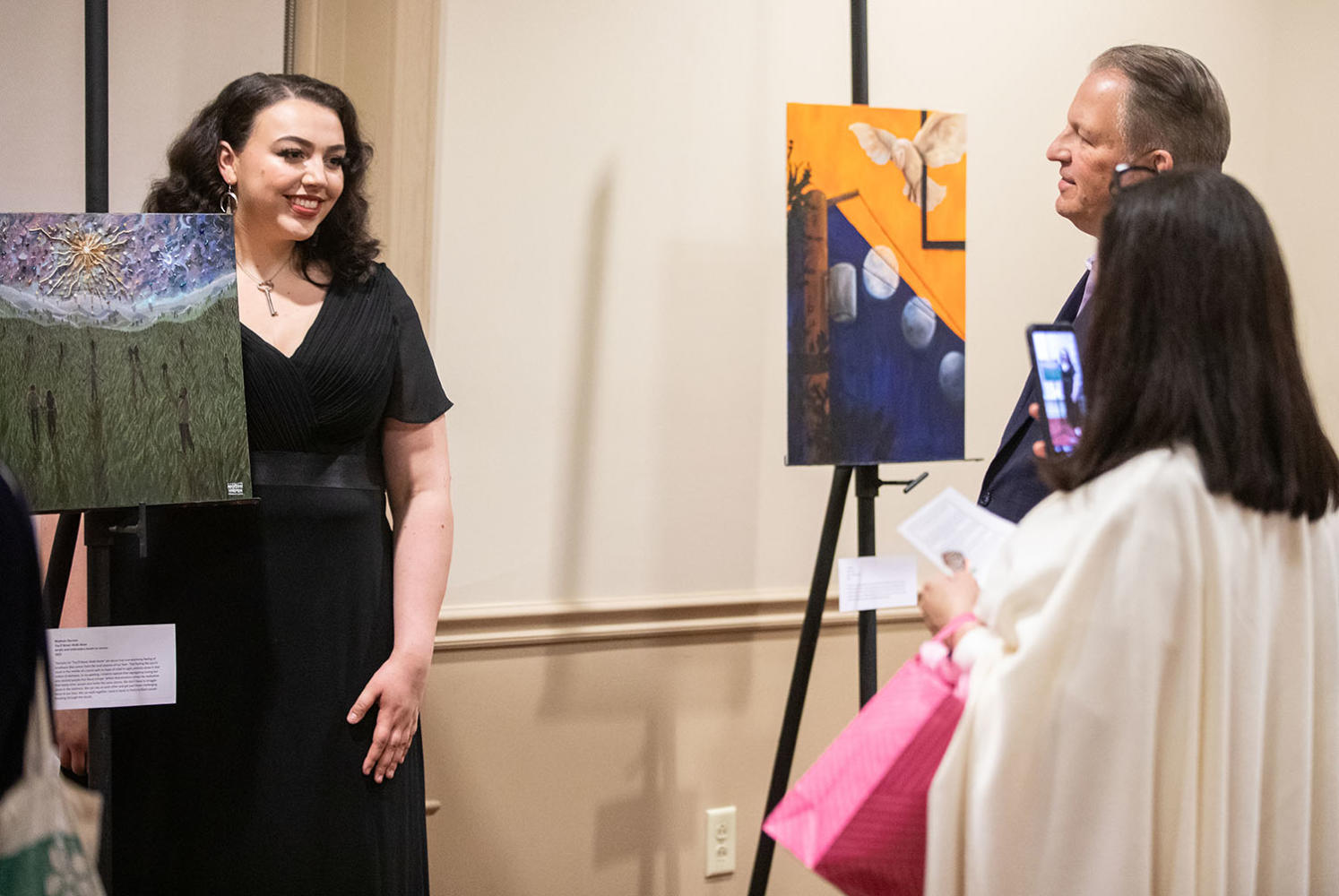 The Menagerie was also different from most events that theatre and dance students have been a part of because there are no roles, Quinn Hixson, a Bowling Green native and ensemble member, said. Students were assigned different songs throughout the piece to be sung but had no set character, unlike other musicals or plays students have been a part of in the past.
Being able to work with each department was an experience many students had not had before.
"It's been really cool to work with each discipline and sort of see what they have interpreted the song as," Hixson said.
Before the performance started, members of the audience could see the different pieces of art featured in the ensemble close up. Paintings, sculptures and various costume designs were displayed around the second floor of Van Meter Hall in a gallery, with a few of the artists standing next to their work to discuss their creative process.
Jesse McCoy is a junior from Glasgow who created "Night," an acrylic, on-canvas piece. McCoy said that this was their first time collaborating with another department. Their artwork was in response to "Die Nacht" by Richard Strauss, a piece that was performed during Act 2, "Beautiful Night."
"After reading the lyrics and listening to the music, I just imagined this scene of a mother tucking her child in to sleep," McCoy said. " The song was specifically talking about how the night was like a Madonna and the day was a weary child."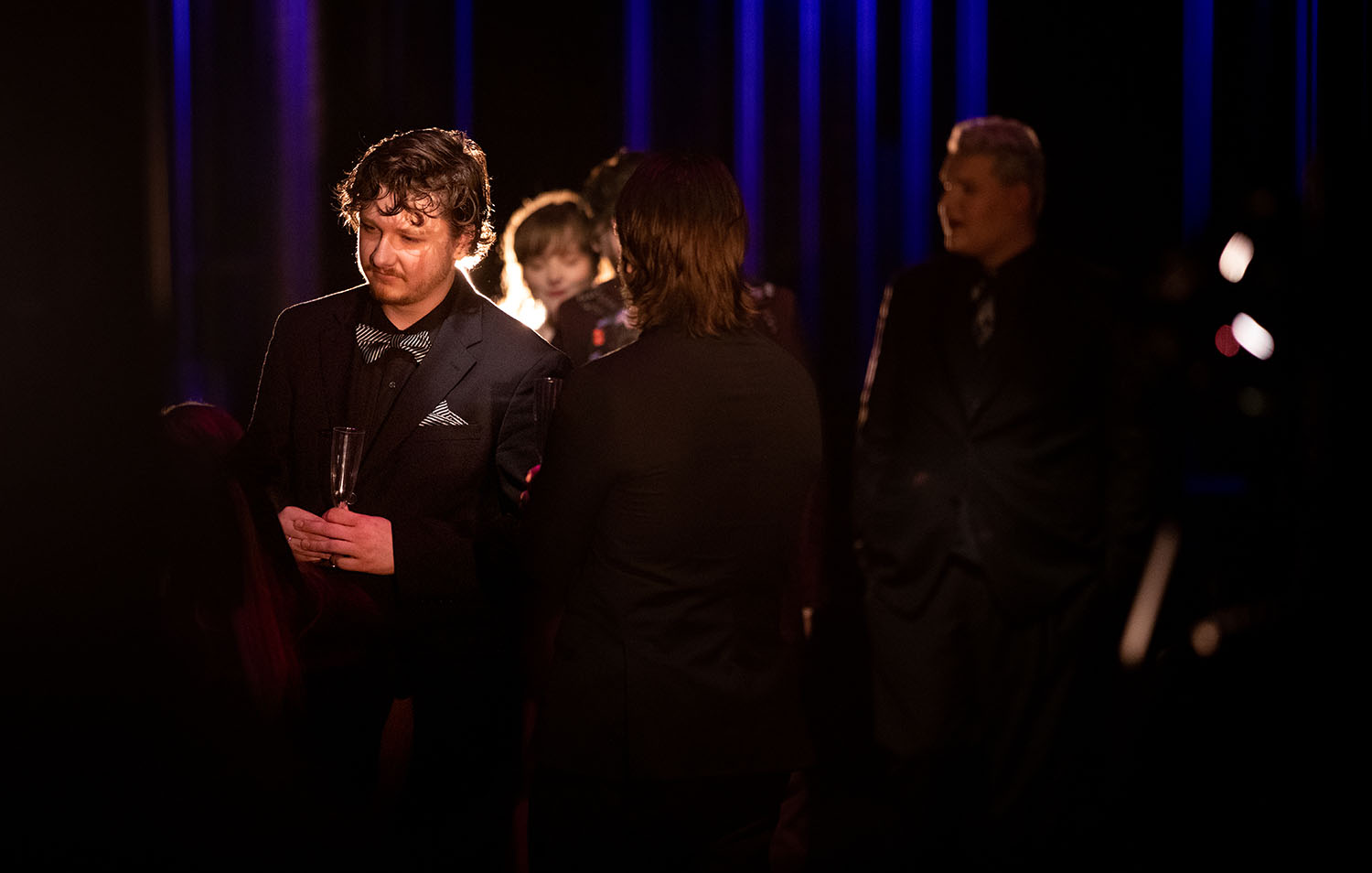 McCoy said one of the most exciting things was the chance to work with some of their friends in other departments. In two completely different fields, they said they never imagined they would get to work with their friends on a performance of this magnitude.
In addition to showcasing various artwork, the show featured interactive pieces. Anna Gaddie, a junior from Hebron, presented an interactive project that asked audience members to write a word or draw a picture that came to mind when hearing the words "night" and "day."
Gaddie said she was nervous about how the show would come together because at some points it didn't look exactly like she had imagined it to at the beginning.
"But my favorite part has been meeting new people and working with this cast and getting closer to people I already knew through doing the show," Gaddie said.
The members of the ensemble for The Menagerie were able to rehearse during their normal class time. During this time, the members of the ensemble had time to get to know each other better and form better friendships, Gaddie said.
After the show ended, audience members were discussing what they loved about the show.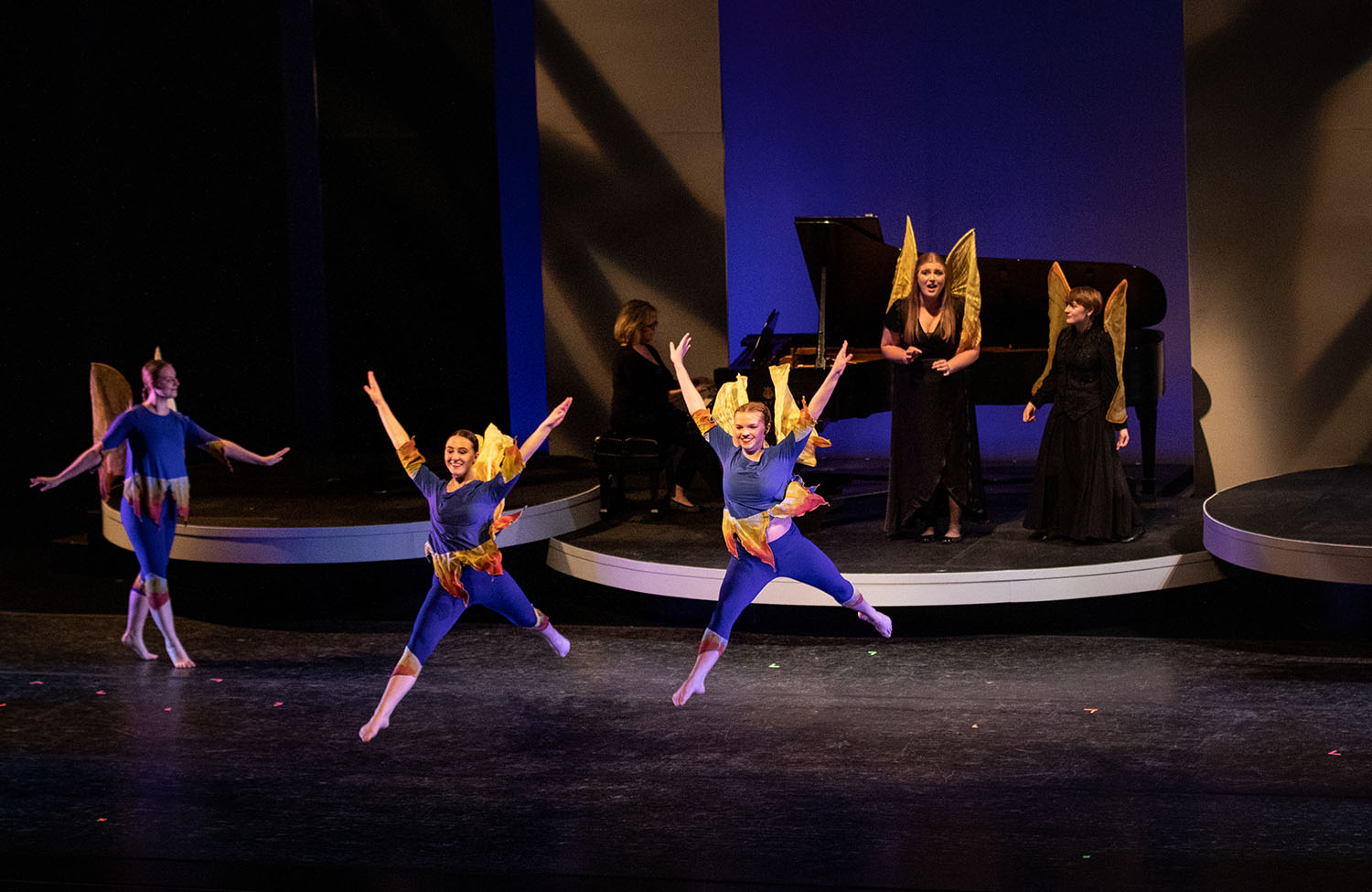 Kat Johnson, a junior from Houston, Texas, said The Menagerie had a dreamlike atmosphere.
"Night had this otherworldly quality, where day was more of regular day-to-day life," Johnson said.
Johnson said that they hope there will be more opportunities for future department collaboration.
"I will say that I do wish we could have more collaboration, but more of like, student-led stuff, you know? Stuff created by students performed by students. That's what I would like to see," Johnson said.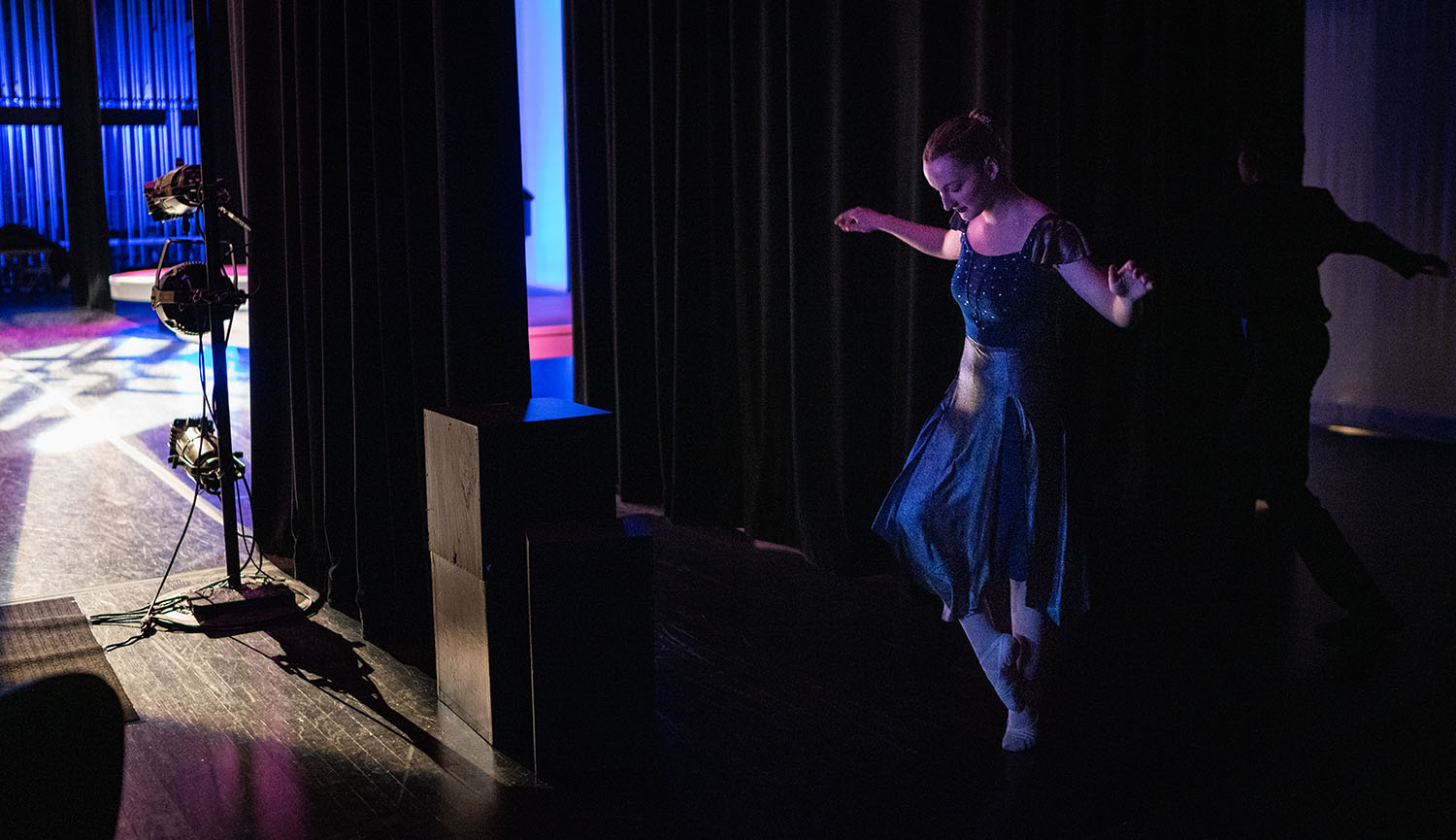 Junior Kaytlyn Meyer from Owensboro said she loved seeing all the different departments on the stage together. She said that the Music Department and the Theatre and Dance Department will usually work together for musicals and operas, but what elevated this show was all the art forms working together.
"Going through the art gallery at first, there was the message of day and night, the way we go through life, and I think that was everything from grief to love to heartbreak," Meyers said. "We saw art, we saw music, we saw theater, we saw dance, and I just think that all of the art forms working together is just really beautiful."