The COVID-19 pandemic has created a considerable amount of free time for college students. With gatherings being limited, many campus events being canceled and theaters showing far fewer movies than normal, one might need some recommendations to help sift through the massive amount of content available on streaming or renting services. 
Here is a list of movies that, hopefully, you can enjoy in your free time. The films are divided into three categories: light enjoyment, pure entertainment and heavy-watching. 
Light Enjoyment
Let's say you're with a friend, and you just want to hang out and have a good time. Or maybe you just don't want to commit to intensely watching a movie. If this is the case, this category is for you.
"Hot Fuzz" (2007) – Directed by Edgar Wright
This movie is a whole lot of fun. The film stars Simon Pegg as Nicholas Angel, a police officer who is a little too good at his job for the London Metropolitan Police Service, so he is sent to a seemingly innocent rural village. But something sinister is afoot, involving killings, a terrible Shakespeare play and a real estate scandal. It's an action comedy film that can be enjoyed in a lighthearted setting, but has plenty of hilarious moments that will only be caught if the viewer is really paying attention. 
"Hot Fuzz" is available on Starz.
"The Host" (2006) – Directed by Bong Joon-ho (who also directed "Parasite," which won Best Picture at the 2020 Academy Awards)

 
"The Host" is a horror movie that features a creature formed by a chemical waste dumping who kidnaps a young girl, and her father will do anything to get her back. It's a simple premise, but it's a very rewarding watch, accompanied by engaging family drama as well as classic Bong Joon-ho social commentary. 
"The Host" is available for rent on Amazon Prime Video.
"Monty Python and the Holy Grail" (1975) – Directed by Terry Gilliam and Terry Jones
If you haven't seen this movie, you're missing out. A well-known comedy classic, "Monty Python and the Holy Grail" can be enjoyed over and over and over again, with new jokes landing on each subsequent viewing. Written and performed by the comedy group Monty Python, it's about King Arthur and the Knights of the Round Table, who are desperately searching for the Holy Grail but are impeded by near constant mishaps and annoyances. It sounds simple and it is, but be prepared for a load of nonsensical humor. 
"Monty Python and the Holy Grail" is available on Netflix.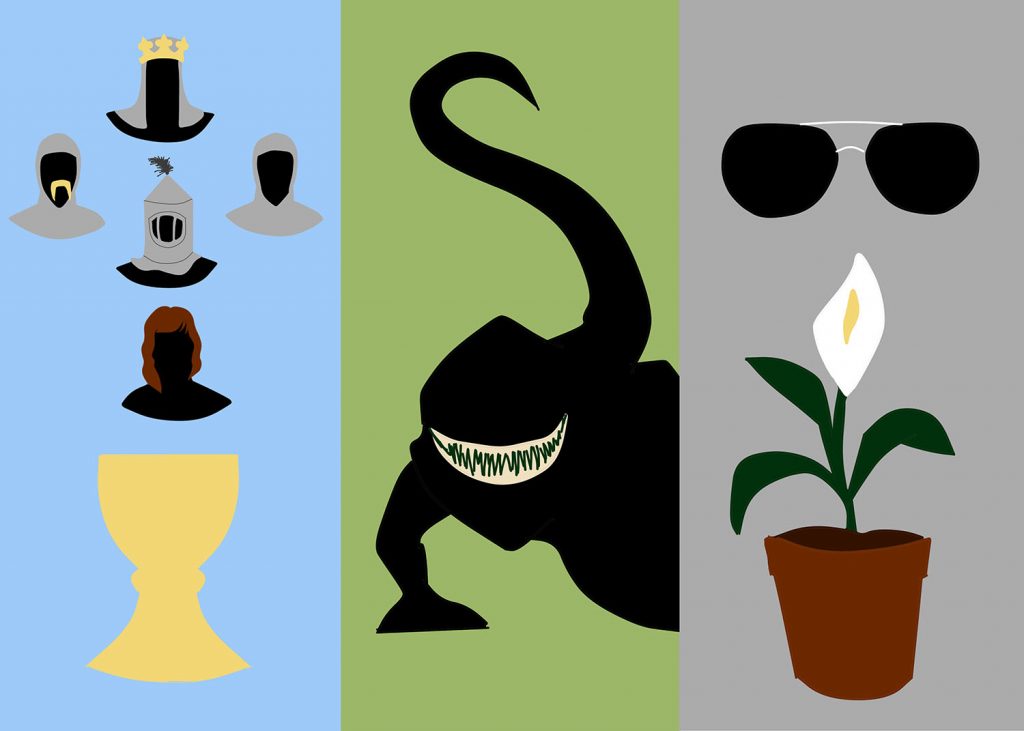 Pure Entertainment
If you're with a friend, or even by yourself, and you're just wanting to be entertained without too much heavy thought, this category is for you. 
"Eighth Grade" (2018) – Written and directed by comedian Bo Burnham

 
"Eighth Grade" is both hilarious and heartfelt, with commentary about how modern children grow up. It's set during 13-year-old Kayla's last week of middle school as she navigates social life and attempts to figure out her identity. A fairly standard coming-of-age plot is enhanced by well-written characters, humor and emotion. Plus, the film contains a great performance from its lead, Elsie Fisher. 
"Eighth Grade" is available to rent on Amazon Prime Video.
"Lady Snowblood" (1973) – Directed by Toshiya Fujita
Famous for being the inspiration for Quentin Tarantino's "Kill Bill" series, "Lady Snowblood" is a tale of bloody revenge. Yuki, a young woman who is practically revenge incarnate, is out for vengeance for the men who ruined the life of her mother, and she will stop at nothing to give them what they deserve. The cinematography, editing and action choreography are all worth noting, accompanied by a very flashy style by director Fujita. 
"Lady Snowblood" is available on the Criterion Channel.
"Being John Malkovich" (1999) – Directed by Spike Jonze
A puppeteer, played by John Cusack, stumbles upon a tunnel in an office building that leads inside the mind of actor John Malkovich. It's exactly as strange and wonderful as it sounds, with a script by Charlie Kaufman that's littered with humor and contains one of the most bizarre love triangles of all time. While the movie is plenty entertaining, there is a lot to be read into on a heavier watch. 
"Being John Malkovich" is available on Netflix.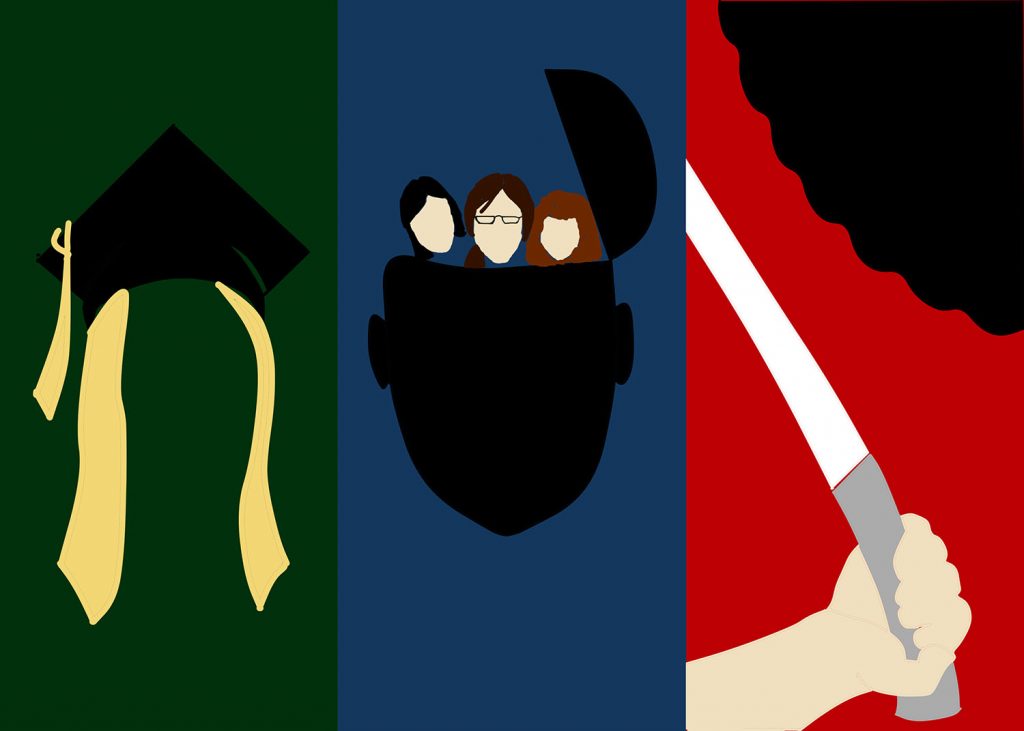 Heavy-watching
If you've got some time on your hands and you really want to delve into the intentions and the choices of the story, performances, direction and more, these movies are for you; however, these movies can require a bit more patience than an average movie might.
"Mulholland Drive" (2001) – Directed by a personal favorite of mine, David Lynch 
"Mulholland Drive" is a dream and a nightmare of love, betrayal and crushed aspirations. When Betty, played by Naomi Watts, arrives in Hollywood hoping to become an actress, she meets a woman who has lost her memory in a car accident, leading them both to the dark corners of Los Angeles. With wonderful performances, music, editing and a twist-littered script, "Mulholland Drive" is definitely worth the watch.
"Mulholland Drive" is available to rent on Youtube.
"Paris, Texas" (1984) – Directed by Wim Wenders
In "Paris, Texas," Harry Dean Stanton stars as Travis, a man who pushes away and doesn't talk about the troubles from his past, until he is reunited with his young son, Carson. Breaking down concepts of family structure and masculinity, this winner of the 1984 Cannes festival Palme D'or will take you on a rollercoaster of emotion driven home by a heartbreaking performance by Stanton. Wenders, a filmmaker from Germany, directed the film, and it was written by playwrights Sam Shepard and L.M. Kit Carson. 
"Paris, Texas" is available on HBO Max. 
"The Lighthouse" (2019) – Directed by Robert Eggers
"The Lighthouse" is a fever dream of suspicion, lies, vulnerability and a whole lot of alcohol. Driven by intense and insane performances from Robert Pattinson and Willem Dafoe, this film is simply excellent with beautiful black and white cinematography and a very tall aspect ratio of 1.19:1. A myth and a nightmare, the story follows two men who are in charge of taking care of a lighthouse while a nasty storm is on the way. It is co-written and directed by Robert Eggers, who recently made a great horror movie, "The Witch," which is also worth checking out. 
"The Lighthouse" is available on Amazon Prime.