I have been obsessed with skin care since my senior year of high school, when I spent at least 75 percent of my free time perusing Pinterest for new DIY face and hair masks. Fueled by this research, I soon stopped buying drugstore products and started using only organic-based skin care lines like Lush in an effort to keep my skin as natural and clean as possible. I even went so far as to change the time I shower in order to find the best time to wash my face. My routine was thorough and specific.
So imagine my frustration when, despite all my calculated precautions and measurements, the more I paid attention to my regimine and stuck to it, the more my skin was breaking out.
My initial reaction to the new acne on my face was to chalk it up to stress (a real and influential factor) or to try to  adjust my skin care routine to cater to the needs of the mountain growing from my face. I was specifically worried about traveling abroad to Singapore with limited suitcase space for my skin care products. I was stressed out about how my skin would react traveling from the bitter cold in Kentucky to a humid, tropical climate.
Shortly after I got back, I stumbled upon an article by Krithika Varagur called  "The Skincare Con." She wrote about the obsession with skin care and deceptive marketing of products to make money.  
My cousin perpetuated my growing fears by showing me an app called "Think Dirty." The app lets the user scan their skin and hair care products, and then it gives each product a rating on a scale of zero to 10, with zero being the cleanest and healthiest, and 10 being the most toxic based on the ingredients of the product.
The app even explains its reasoning by giving descriptions and ratings of each individual ingredient and its health benefits or unhealthy toxic properties. I was pretty confident going into it all, seeing as I spent a lot of time and money delving into research on organic and healthy ingredient-conscious companies. (Most of my stuff comes from Lush, which heavily advertises its granola-centric health benefits).
Imagine my shock and upset when I scanned all my favorite products, only to have them rated as nines. This is when the article started to seep into my stress-induced-acne-ridden head.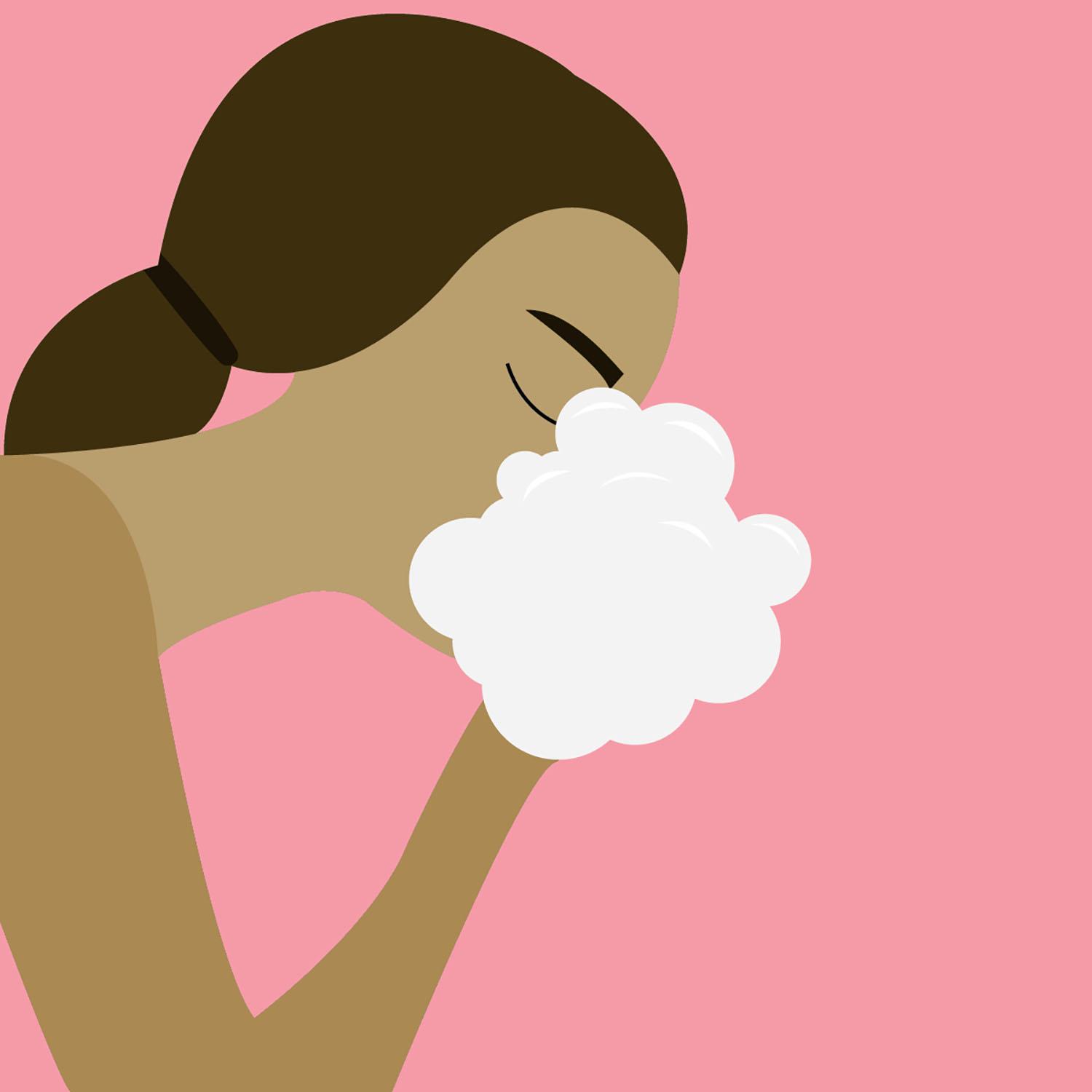 According to Think Dirty, the key ingredient that sways the entire rating is perfume. It makes a lot of sense. All the key ingredients listed are in fact rated as zero through three, but the perfume that Lush, and many other companies, include in their products is perfume, which I felt slowly but surely irritate my skin and causing breakouts, or rather, preventing breakouts from completely clearing up. I felt hurt and betrayed by the plethora of little black pots and all they claimed to do for the health of my skin — as do most of the friends I've introduced to the app.
Varagur's article mentions that maybe skin care is a hoax due to the marketing toward women and the prolonged history of trying to make women buy products to "improve" their looks to reach a traditional standard of beauty.
"Perfect skin is unattainable because it doesn't exist," Varagur wrote. "The idea that we should both have it and want it is a waste of our time and money. Especially for women, who are disproportionately taxed by both the ideal of perfect skin and its material pursuit … It shouldn't be like this. Real, flawed women have real, flawed skin — it's fine."
She also points out that after years of evolution, why are we just now so absorbed in skin care and investing heavily into it? It seems odd that after the thousands of years of human evolution — all of those people had skin — we are only just now concerned this heavily with skin and its health. I was one of the many personally affected by the skin care craze. I was obsessed with my skin, but I really didn't start having issues until I started thinking that I needed to pay special attention to it.
I'm not trying to argue that you should not wash your face, or sleep with your makeup on. But I encourage you to take another look at the products you use and explore ways to clear up your skin without loading it up with acids and exfoliants. Stay hydrated, exercise, use organic oils and micellar waters. These are all natural and healthy for your skin. You can even treat yo'self to a cute sheet mask every once in a while. And the Think Dirty app is great for sussing out the sneaky perfume culprits and suggesting alternative skin care products.
So I implore you: Wash your face, but scrub smarter, not harder.