This story was originally published in late November in "Power," the third issue of Talisman magazine.
---
On July 1, 2017, the sun peered over Cherry Hall as the familiar tune "Edelweiss" chimed from the Guthrie Bell Tower.
Squirrels scurried across South Lawn, but campus was quiet, as it is each summer when it's left nearly abandoned by students. Yet today, something different was in the air. President Gary Ransdell had officially relinquished his position, and the tenure of WKU's new president was just beginning.
WKU had only seen nine presidential shifts in its 111 year history, and Timothy C. Caboni was prepared to make make his mark as the university's 10th president.
"It has been a terrific homecoming for me and for Kacy," Caboni said. "It is very good for me to be back home in the south."
Caboni left his position as vice chancellor for public affairs at the University of Kansas to make his mark on the Hill. In a speech given at the Faculty and Staff Convocation on Aug. 18, Caboni expressed his commitment to students at WKU.
"Working together, our number one goal as faculty and staff is to help our students succeed in the classroom, in the laboratory, in the workplace, in the world and in their lives," Caboni said.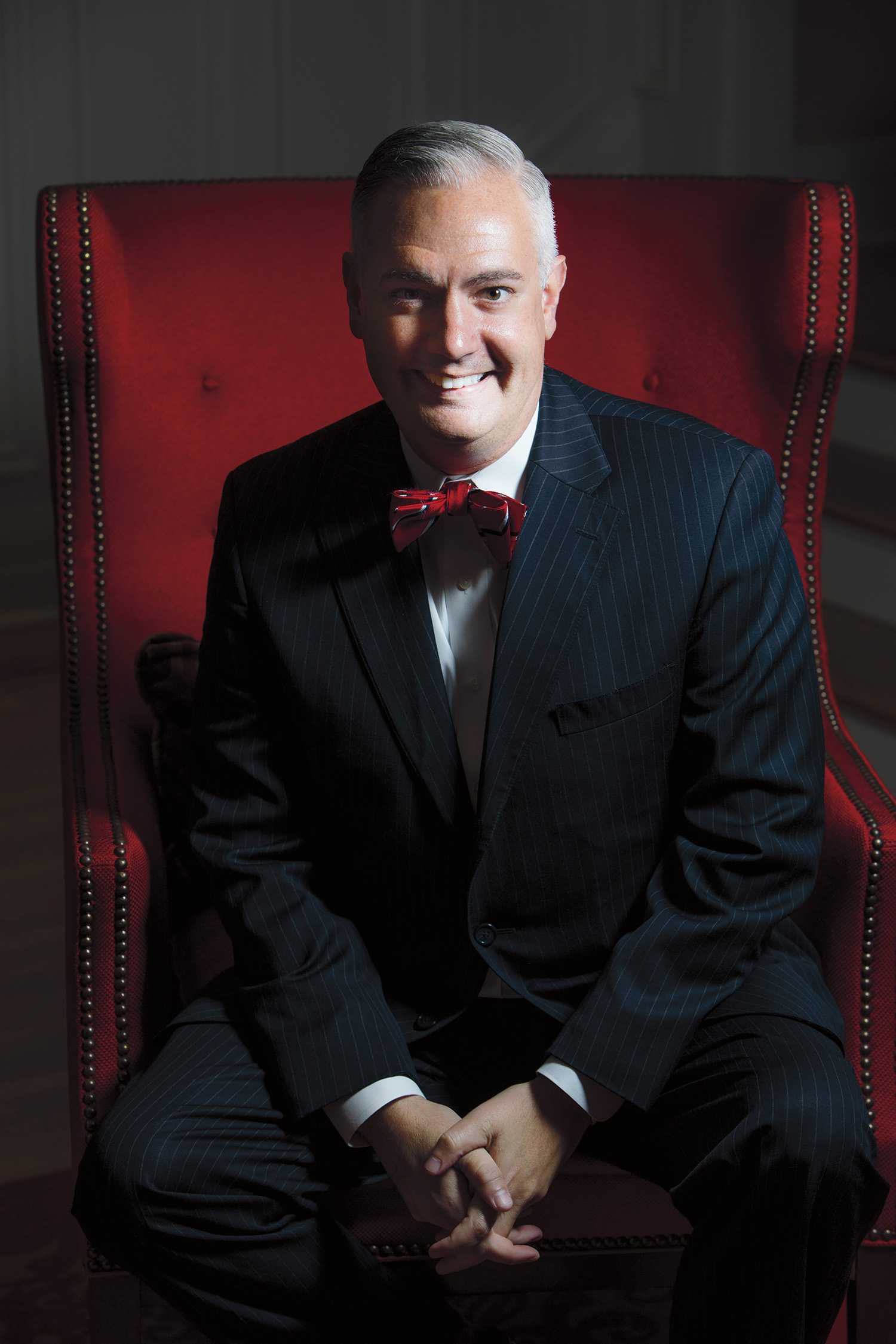 The views of Hilltoppers
Academic adviser Jordan Ray was recently hired by WKU and began his new job in August. As a result, he began his tenure alongside Caboni.
Ray, who advises Potter College students, said he was excited to enter into the atmosphere the new president was creating.
"It is understandable that in the opening days of his tenure, President Caboni wants to set his own priorities for his administration," Ray said. "He's the first new president in 20 years, so no one should be surprised that things are going to change."
Ray was interested in the changes regarding both policy and publicity. He said he was drawn to WKU because of its values, such as school spirit and attention to individual students.
"It's evident from his interactions with various stakeholders that President Caboni is dedicated to ensuring that WKU continues to grow in its ability to serve students," Ray said. "I heard him give an address where he described what WKU did for him during his time as a student here, and it's clear that he's passionate about continuing that tradition of a student-focused university."
But students like Louisville junior Katie Sawyer spoke of doubts as the familiarity of Gary Ransdell dissolved with the transition of power. Sawyer said she already felt Ransdell's absence when she came to campus for the fall semester.
"I feel like I always saw Gary around campus — always," Sawyer said. "I'm nervous that [Caboni] won't embody Gary's spirit."
The presidential self-portrait
As the fall semester progressed, Caboni began settling into campus life.
Students spotted President Caboni around campus for various events, and his Twitter account buzzed with a flow of WKU news and activities.
On the first day of classes this fall, he stood outside of the Fine Arts Center, interacting with students and swapping WKU T-shirts for clothes branded with logos from other universities.
"I heard about him passing out shirts for a T-shirt swap on the first day of school," Sawyer said. "I really like that he responded to Cage the Elephant on Twitter, too. That was cool."
Louisville junior Morgan Aldridge remembered giving Caboni a standing ovation as he entered for the Department of English Convocation speech. At the conclusion, he enjoyed a popsicle while talking to students outside the Faculty House.
"He seems to have a really great school spirit about him," Aldridge said. "At the English Convocation, he encouraged us to support the community, the sports teams and the theater department. I can tell that he will be passionate and well-rounded."
Caboni said the sense of community at WKU could become stronger if everyone embraced the opportunities around campus.
"I would like for the football stadium to be full every single game, for the folks to stay for all four quarters, for them to wear red and for them to show up," Caboni said.
Caboni said he noticed more people wearing bowties on campus, and WKU Homecoming floats mirrored his likeness. But Caboni said he has no desire to become a figurehead on campus.
"It doesn't bother me," Caboni said. "I just don't want that to be the focus of the work that we are doing because it's a lot bigger than just me."
A handle on public relations
Beyond policy, Caboni also inherited several public relations hurdles for the university following Ransdell's tenure.
"My obligation as president is to focus on those things that lift us," Caboni said. "So, I'm going to spend my time talking about how great universities inspire innovation, elevate communities and transform lives. That's how you change the perception of a university."
Several events have damaged the public's perception of WKU in recent years.
On Jan. 4, 2015, Collin Craig, a former WKU student, filed an initial complaint accusing the WKU Swimming and Diving Team of hazing, sexual assault and harassment. An investigation of the complaint led to a five-year suspension of the program.
Caboni said the reintroduction of the swim team is something he will address when the time comes.
"We would evaluate that when it's appropriate," Caboni said. "Given that it hasn't even been half of the suspension, we're not in a place where we even begin to consider that."
On Nov. 28, 2016, Sigma Alpha Epsilon fraternity was suspended for one year following the University Disciplinary Committee's review of a series of infractions, including having alcohol in their fraternity house. The fraternity was barred from participation in spring and fall 2017 Rush, among other university activities.
Caboni said he has a unique perspective on Greek Life with his history as a member and president of a fraternity, Phi Kappa Psi, at LSU.
Though Caboni said hazing is considered unquestionably wrong and would never be tolerated, he felt other incidents, such as alcohol violations, could be rebranded into teachable moments.
"Every institution where I've been faces challenges, but what defines a university and defines organizations is both how they address the challenges, learn from them, grow from them and emerge on the other side as a stronger institution," Caboni said.
Another challenge Caboni faces is a lawsuit the university filed against its student newspaper, the College Heights Herald. In February, WKU sued the Herald to appeal an order from the Kentucky Attorney General ordering the university to turn over records, requested by the Herald, pertaining to sexual misconduct investigations.
On Oct. 14, at the Student Publications Homecoming breakfast, the president addressed this issue to current students and alumni. Although he said he could not discuss the specifics of the case, sexual abuse, assault or misconduct on WKU's campus would not be tolerated or go unpunished.
Caboni made sure it was known that the administration's refusal to release the records centered around concerns of student privacy.
"I don't care that someone is interested or curious about either what's happened, or why it's happened, or the manner in which it happened," Caboni said. "And so, what we're not going to do is allow for an individual record to go out, even redacted, where someone who knows that person could then figure out who it is."
Caboni said the administration looks forward to having the courts make the decision. He said university would not put any of their students at risk, but if the judge ruled in favor of releasing the records they would comply.
"We're going to hear something eventually, and when we do we'll both — us and [student publications] — react to that appropriately, I'm sure," Caboni said.
A glimpse into the future
Many are also curious to see what adjustments will come with this transition at WKU.
"There are numerous challenges facing universities right now, including declining state funding, the broken pension system and cruel federal immigration edicts, so I think everyone is eager to see how President Caboni is going to lead WKU in facing those challenges," Ray said.
Caboni's Faculty and Staff Convocation speech in August provided a glimpse into the changes that are likely to accompany his presidency. He stressed that WKU was not a university defined by research and doctoral programs.
Instead, he referred to WKU as an "applied research university," or a university which applies the research it does in its community in practical ways.
"It captures the unique type of knowledge creation in which we engage as an intellectual community," Caboni said. "We must embrace that role and celebrate the uniqueness of it."
In addition to addressing specific academic challenges, Caboni also discussed his intention to restructure the budget, rebalance internal investments, assist exploratory students, foster diversity and raise academic success rates. He emphasized the importance of moving students toward the goal of education, not just admission to the university.
"We're still a university of opportunity, and we always will be," Caboni said. "But, access without success is access to nothing."
Cierra Waller, Potter College student services coordinator, said Caboni is committed to student retention and guiding students to the best paths for success.
"Some students may need to take their first steps at a community college campus while others may need a gap year," Waller said. "WKU is devoted to helping students flourish, regardless of their paths."
Serving the needs of a variety of students, however, will need to be balanced against the constraints of WKU's budget. Overestimating tuition revenue, coupled with declining state funding and other factors required end-of-year fixes to balance the budget multiple times in recent years. In this fiscal year, WKU is facing a budget shortfall of at least  , according to an October 2017 article in the College Heights Herald. Those issues compounded during the final years of Ransdell's presidency, resulting in a multitude of budgetary issues.
"All that means is we're going to have to make some robust decisions," Caboni said.
The first of such decisions implemented by Caboni came in October when he announced restrictions on hiring and the formation of a Personnel Actions Approval Committee.
In an email to all WKU faculty and staff, Caboni cited "significant financial concerns" as the reason for the hiring restrictions. This is the first proposed budget solution to come from Caboni.
In the future, the committee will decide whether any vacant or newly created positions, including all full-time or part-time faculty and staff positions, will be filled. The committee will only approve hiring for "positions that meet critical needs, meet strict standards for strategic needs, result in cost savings or efficiencies or are deemed to fulfill essential services," Caboni wrote in the email. Grant-funded or other externally-funded positions are also exempt.
Caboni has said that this year will be a transformational one that sets the course for the future.
In another email sent at the end of September, Caboni addressed his ideas for a nine-month strategic planning process. According to that email, he has met with more than 100 WKU faculty and staff to ask questions about the challenges and opportunities at the university.
"We will create a roadmap for our future that carves out a place for us nationally and allows us to confidently claim our role as a leader among public institutions in the U.S.," Caboni said in the email. "We must seize the moment and be aggressive, creative and bold as we craft a compelling vision for our university."