TikTok is a video social media platform used by millions of people, typically young adults and teens. From making short, funny videos to educating voters about different issues, politicians are using the app as a way to reach out to younger voters. 
Tom Morris is a write-in candidate for the mayor of Bowling Green, who also has used TikTok to appeal to younger voters who use the app.
"My son is into social media, and he's a Youtuber," Morris said. "My campaign manager came up with the script, and then they came up with the TikTok. The video focused on voting. My campaign manager is in her 20s, so she has a great understanding of the media."
He said before people can be motivated to vote for a write-in candidate, they have to recognize their name. He said he has put a lot of effort in displaying signs and using social media.  
Kelly Krout is a Democratic candidate running for the Arkansas House of Representatives who has 42,000 followers on TikTok. Krout uses TikTok regularly to inform people about her platforms and update supporters about the campaign. 
"It's just to present a different way to campaign," Krout said. "Originally, when I started posting political content on TikTok, I was taking that content and posting it on other places like Twitter and Facebook to share with my following on those places." 
Krout, 37, also said that she is the only candidate for the Arkansas House of Representatives using TikTok to reach voters.
"It was unique and different to use TikTok," she said. "People who are my age in my area aren't using TikTok. They have never seen that kind of stuff before."
TikTok is a way for the candidate to be herself online.
"It's reaching younger voters," Krout said. "But it also helps me have a unique kind of campaign. TikTok is a really fun way for me to be an authentic version of myself; what you see on TikTok is what you get."
Krout uses TikTok for more than just campaigning. She is also using it to send a message to anyone who wants to run for office that you don't have to be someone "elite." She said if you care about your community, and you want to do it, you should go for it.
"We need to do this because the government needs to be made up of who it's representing," she said. "So it can't all be old white guys. We're not all old white guys. We need more women. We need more young people. We need more people in the LGBTQ+ community, more people of color."
She also explained how she started coming up with ideas for the TikToks she has created since March. 
"I started watching the trends," she said. 
Krout said she started by recreating the trend of pointing at typed statements on the screen to the beat of a song, using it as a way to inform voters. She said it was an easy format through which to explain politics. She also makes videos talking to the conservative version of herself. 
TikTok is a widely used app for Generation Z, those born roughly between the mid-to-late 1990s and the 2010s. Olivia Julianna is a 17-year-old TikTok creator with over 66,000 followers.She calls herself the "Gen Z Political Analyst."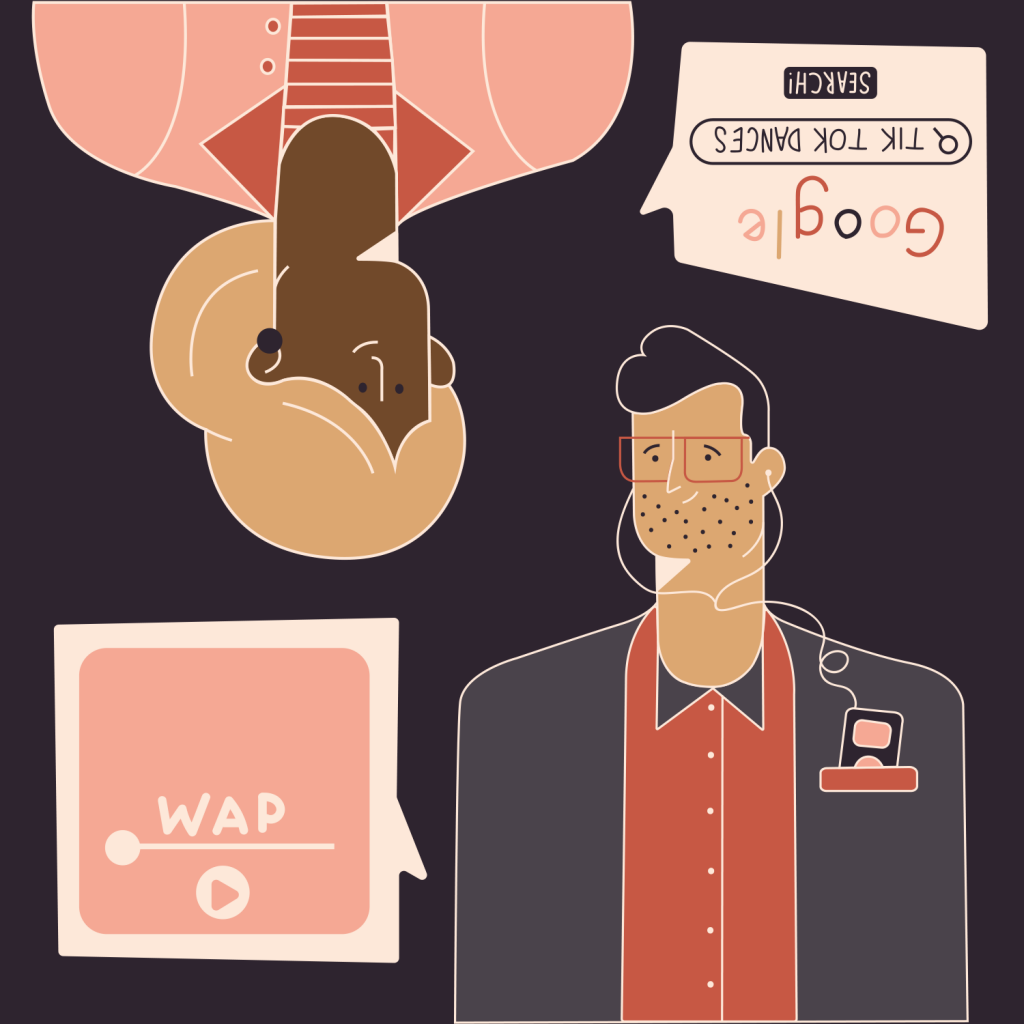 Julianna said she came up with the title after watching ABC News' coverage of political debates and elections. She said it's frustrating when political analysts don't give clear answers, so she wanted to analyze politics for the younger generation using TikTok.
"There needs to be someone who could have a very nuanced and informed perspective on things, and I know that I'm able to do that because of how close attention I pay to detail, but also because I'm always learning," she said.
Julianna said Gen Z is the future of politics, so it's important for young people to start being involved while they're young. 
Julianna creates videos explaining different political concepts, recent news and any subject she wants to inform people about. 
"I noticed that there's just so much hatred and ignorance and intolerance on both sides of the political spectrum," she said. "And I felt like there needed to be somebody on TikTok who could talk about politics without alienating people whose belief system is different from theirs."
She said before she films and publishes her TikToks, she researches the news and looks to see what her fellow political TikTok creators are talking about and if there's something she could add to the discussion. 
Julianna feels it could be useful for politicians to use TikTok and other social media. She said not using social media could be harmful to a politician's campaign because they're missing out on reaching a larger audience of voters.
"I think TikTok has been a very instrumental tool in getting young people to vote in this election," she said. "I think it would be smart for them to utilize it, but I think that it would definitely depend on the demographic of voters that they're trying to appeal to."
She said there's a fine line between informing people about policy and other issues and being entertaining and adding shock value to information through TikTok trends.
"Eventually at some point, you're just going to become another piece of information that isn't digestible to the average person, because people's attention span, and what information they take in, is very short," she said. You have to be able to do it in a way that they're going to remember what you say."