Larry Snyder unexpectedly resigned from his position as dean of Potter College of Arts and Letters on March 26, 2019, according to an email statement released to WKU faculty and staff by the provost at the time, Terry Ballman. This sparked an uproar among WKU students who protested the decision by writing in chalk on sidewalks and holding up signs. 
Following Snyder resigning, Terry Ballman stepped down as provost on April 5, one day after the Faculty Senate made a no confidence vote on Ballman, according to an email she sent to faculty and staff. Snyder was reinstated as dean of Potter College on April 10, according to an email sent by the acting provost at the time, Cheryl Stevens.
Snyder is a religious studies professor and has been a faculty member in the WKU Department of Philosophy and Religion since 1990. He became interim dean of Potter College in August 2015 and was officially appointed dean in February 2016, according to a WKU News release on his dean appointment.
Snyder reflected on this series of events more than half a year later.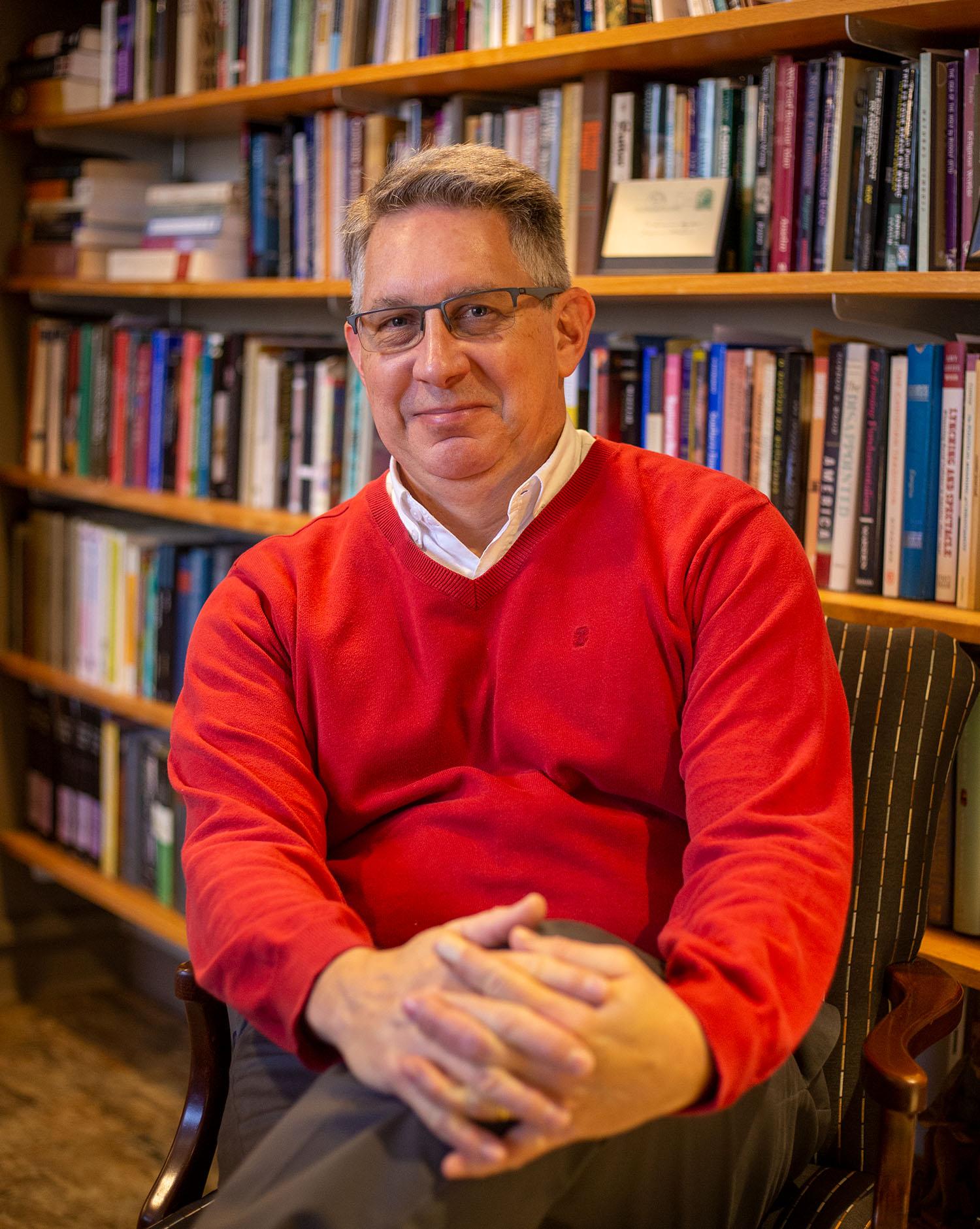 How did you decide to stay silent during this situation and not speak out against the provost at the time?
The provost has the right to put together a leadership team they want, and the deans serve at the will of the provost and president, Snyder said.
"I am a person who firmly believes the truth will eventually come out, and I didn't feel that there was a strong need for me to go out and defend myself," Snyder said.
He would answer direct questions, but he did not see value in going around and "banging on pans" yelling about his thoughts on WKU, as he believed that would only make the situation worse. His approach was not so much silence, but professionalism, he said.
"I figured my time would come, so I was biding my time," Snyder said.
How did your background in philosophy and religious studies influence your approach to this situation?
Snyder's areas of study shaped his perspective and approach to life in issues like this. He said he had a bigger picture of the world, his life and his role in it, which helped him from getting locked up in the moment. He was just a small part of the bigger picture and said the best thing for him to do at the time was to stand still.
"I wasn't all that sure that I would get my job back," Synder said. "In fact, I didn't think I probably would, but that was OK."
How did you feel about all of the student protests on campus?
Snyder said he was shocked because he did not even know that students knew his name, let alone that they would protest to this extent, and he was brought to tears more than once. 
He said that, in particular, the students holding signs and protesting outside the Wetherby Administration Building were "quite a sight." Being in the classroom working with students is why he got into teaching in the first place, so having them rally on his behalf was an amazing experience, Snyder said.
What struck him the most is the fact that the protesting sustained for a week or so, since things come and go quickly as people lose interest.
"I wish that everyone could experience the kind of support that I received at least once in their life," Snyder said.
What have you learned coming out of this experience?
The experience has confirmed that the most important part of Snyder's job, much like any administrative job, is working with people. He said his job is "people work" or "people management," where there is a sense of being involved to help faculty and staff be successful. He said when people realize you are trying on their behalf, they will have your back, too.
Snyder said he also learned to be as clear as possible when communicating with people and that much of what goes wrong is due to poor communication.
"In a lot of ways, what unraveled last year was the result of poor communication and poor execution of communication strategies, and that can really backfire," Snyder said.
What is your advice for someone who is going through a scandal?
While someone is going through a scandal, it helps to keep in mind that they did not do anything wrong, Snyder said. 
Snyder said it's important to communicate with people who are involved in the situation directly; the people that Snyder needed to talk to were, for the most part, within his chain of command. Snyder said it would not have helped to go off and talk to the news and radio stations about the situation. 
"Always, in your power, be as honest as you know how to be," Synder said. "Just be straightforward with people, and lying and doubling down typically makes it worse, so you're better off being straight up as best you can."