Students can experience a plethora of flavors and foods at the fourth annual Taste of WKU Event from 4 to 6 p.m. on Wednesday, Aug. 30 in the center lobby of Downing Student Union.
Taste of WKU is a free event hosted by Wholesome, an initiative that collaborates with WKU Restaurant Group to provide healthy menu options on campus. The event features food-sampling stations, giveaways and plenty of opportunities to meet WKU Restaurant Group employees and Wholesome volunteers.
From the lingering aftertaste of OLILO's lemon and garlic dressing to the rich flavor of the Den by Denny's hearty buttermilk pancakes, students have the opportunity to indulge in every flavor on WKU's campus food spectrum.
Summer Spillman, a registered dietitian and nutritionist at WKU, said Taste of WKU allows students to explore campus food options and learn about nutritious alternatives to their current choices.
"I think a lot of college students are always on the run, [so] grab and go options are pretty easy," Spillman said. "By highlighting food at Taste of WKU, we enlarge their view of easy, quick options on campus. We're here to help them with that because easy isn't always healthy."
Taste of WKU started as a walking tour. Only eight people showed up for the inaugural event, said Brandi Breden, a registered dietitian and nutritionist at WKU. The next year, the organizers moved the event to a central location, so it would be easier for students to find.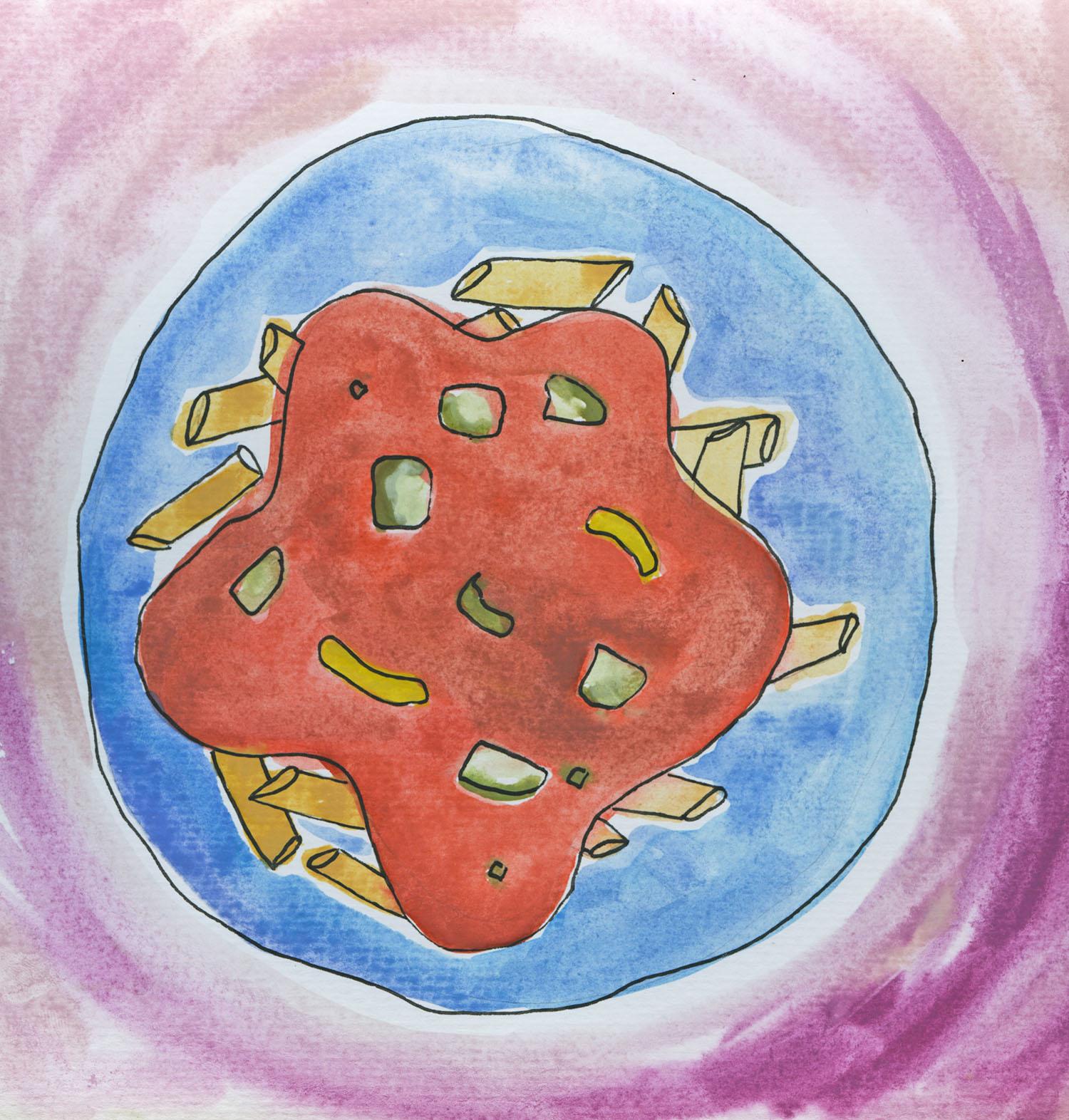 Revealing the healthy gems on campus is not Taste of WKU's only mission. It also intends to bridge the gap between WKU Restaurant Group and students with dietary restrictions who feel limited by their dining options, said former Student Dietetics Association president Kelly Burgess, a senior from Franklin, Tennessee.
Louisville sophomore Savannah Schenck has been a vegetarian for two years and said she would like to be vegan, but she feels it wouldn't be possible on a meal plan.
"In theory, I'd like to be vegan, but being a vegan here on a meal plan is almost impossible," Schenck said. "So it kind of limits me in what I feel like I can do."
Shelbyville junior Autumn Wall has celiac disease and said the lack of gluten-free dining options on campus made her feel isolated from other students.
"When I first got here, I was afraid to ask questions about what I could and couldn't eat," Wall said. "I would definitely like it if almost every place on campus had a gluten-free option."
Burgess said exposing students to the diverse options at Taste of WKU helps create an inclusive experience for students with dietary restrictions.
The collaboration and cooperation between various administrative departments is what makes Taste of WKU possible every year, Burgess said. The WKU Restaurant Group funds the event with support from other groups like the Intramural Recreational Sports Department, Health Education and Promotion, and the Student Dietetics Association.
The restaurants represented at the event this year include the newest campus dining options: OLILO, The Den by Denny's and Simple Selections. The latter is a new allergy-friendly zone that excludes the six most common food allergens in Fresh Food Company.
Spillman said the best way for students to eat healthy in a fast-paced college environment is to get creative with their food. Breden said Taste of WKU is Wholesome's way of teaching students to do the same with their meals on campus by allowing them to try healthy options for free — without the fear of wasting money or not liking something.