It's an odd time of self-isolation, and many people have to dig for the upsides of a new normal. The good news is that quarantining doesn't have to be boring — it's a chance to catch up on all of the streaming you've wanted to catch up on for months. The Talisman has your back with our list of shows, movies, podcasts, books and new music releases that you can indulge in from your living room. Stay home, and thank us later! Grab your remote and curl up with these shows, movies, documentaries and animations. 
---
Netflix
Show: "The End of the F***ing World"
Based on the comic book by Charles Forsman, season one sees 17-year-olds James and Alyssa form a relationship under unusual circumstances. James has a secret desire to kill her, and an unaware Alyssa has hopes of finding a partner to help her escape the abuse of her stepfather. As the two embark on a road trip to reunite Alyssa with her absent birth father, the dark comedy takes viewers on a tragic adventure that delivers wit at every turn. Season two picks up where season one leaves off and remains just as offbeat and quirky.
Movie: "Blue Valentine"
Michelle Williams and Ryan Gosling star in the 2010 romantic drama, earning them both Academy Award nominations for their roles. The film follows Dean (Gosling) and Cindy (Williams) from the beginning of a tender and all-encompassing romance to the everyday challenges that marriages face as lust fades and reality sets in. Not your average romantic fairy tale, those who have suffered devastating heartbreak may relate to this realistic portrayal of the journey of a seemingly perfect couple and the trials faced once the honeymoon phase ends.
Documentary: "Joan Didion: The Center Will Not Hold"
If you aren't familiar with Joan Didion, drop what you're doing now. This film features decades of archived footage of everything from the American writer's adventures in journalism (she covered the Manson murders) to her personal life that seemed to shatter all in one fell swoop. Vulnerable, intense and inspiring, the documentary takes viewers through a journey of monumental success and soul-shattering catastrophe all in one hour and 34 minutes.
Animation: "Big Mouth"
Now in its third season, the American adult sitcom tackles the adolescent issues of menstrual cycles, puberty and masturbation. Comedian Nick Kroll of the FX comedy "The League" and John Mulaney from "Saturday Night Live" lend their voices to this humorous account of the tricky task that is growing up.
Honorable mention: "Tiger King: Murder, Mayhem and Madness"
Lions and tigers and bears, oh my! "Tiger King: Murder, Mayhem and Madness" tells the story of the man behind the mullet, Joe Exotic. An expose of the subculture of big cat owners, this docuseries witnesses the unfolding of a murder for hire plot scheme, all the while exploring the issue of wildlife preservation amid clips of Exotic's country music single, "Here kitty, kitty." Abrasive in nature, "Tiger King: Murder, Mayhem and Madness" is implausible, nonsensical and a perfect addition to a Netflix induced quarantine bingeathon.
---
Hulu 
Show: "Locked Up Abroad"
A National Geographic original, "Locked Up Abroad" debuted its 13th season in January. Composed of firsthand interviews and reenactments, viewers relive international travel gone wrong as every episode shares a new story and perspective of what it's like to be imprisoned in a foreign country. From drug smuggling to setups, this series remains as exciting and addictive as it was in its 2012 debut.
Movie: "Buffalo '66"
In the directorial debut of Vincent Gallo, a newly released convict, Billy Brown (played by Gallo) kidnaps Layla (Christina Ricci) from her tap-dancing class. Brown forces Layla to act as his wife on a visit to his parents as they have no clue about their son's prison sentence and believe him to be a successful entrepreneur who is happily married. Filmed in Gallo's childhood home, the visit introduces its audience to Brown's football-obsessed mother (Angelica Houston), who resents her son for his birth that happened the same day as the 1966 Super Bowl and a hot under-the-collar father whose days as a nightclub singer are far over. As Ricci's character oddly embraces her role as Brown's wife, the offbeat bag of crime, drama, comedy and romance with an all-star cast offers up a tacky hand of love that has laughter and tears minutes apart. 
Documentary: "Andy Irons: Kissed by God"
Andy Irons was a three-time national surfboarding sensation who, at the height of his career, went toe-to-toe with fellow surf legend Kelly Slater for titles. Recounted by his wife, brother and colleagues, "Andy Irons: Kissed by God," details Irons' battles with bipolar disorder and opioid addiction. Though mostly tragic and heavy-hearted, viewers will hold on to shreds of hope for Irons' recovery and walk away with an unbridled fondness for his moments of triumph. 
Animation: "Daria"
Nineties band Splendora marked their spot in pop culture with "You're Standing on My Neck," a 30-ish second intro that introduced the comedic sitcom. The song summed up the quick-witted and sarcastic cartoon that is Daria. A "Beavis and Butt-head" spinoff, the show centers around social outcast Daria Morgendorffer's relationships with best friend Jane, egocentric sister Quinn and aloof parents Helen and Jake, just to name a few. As the teens navigate their way through Lawndale High School, Daria manages to remain cynical, uninvolved and oh-so hilarious.
Honorable Mention: "Desperate Housewives"
A mashup of comedy, mystery and drama, Desperate Housewives ran on ABC from 2004-2012. Produced by Marc Cherry, the plot focuses on four women living on Wisteria Lane in the fictional Eagle State whose lives seem to stay entangled in secrets and mishaps. The show has won Emmys, Golden Globes and Actors Screen Guild awards. The cast includes Felicity Huffman, Teri Hatcher and a slew of others. It is a must-watch.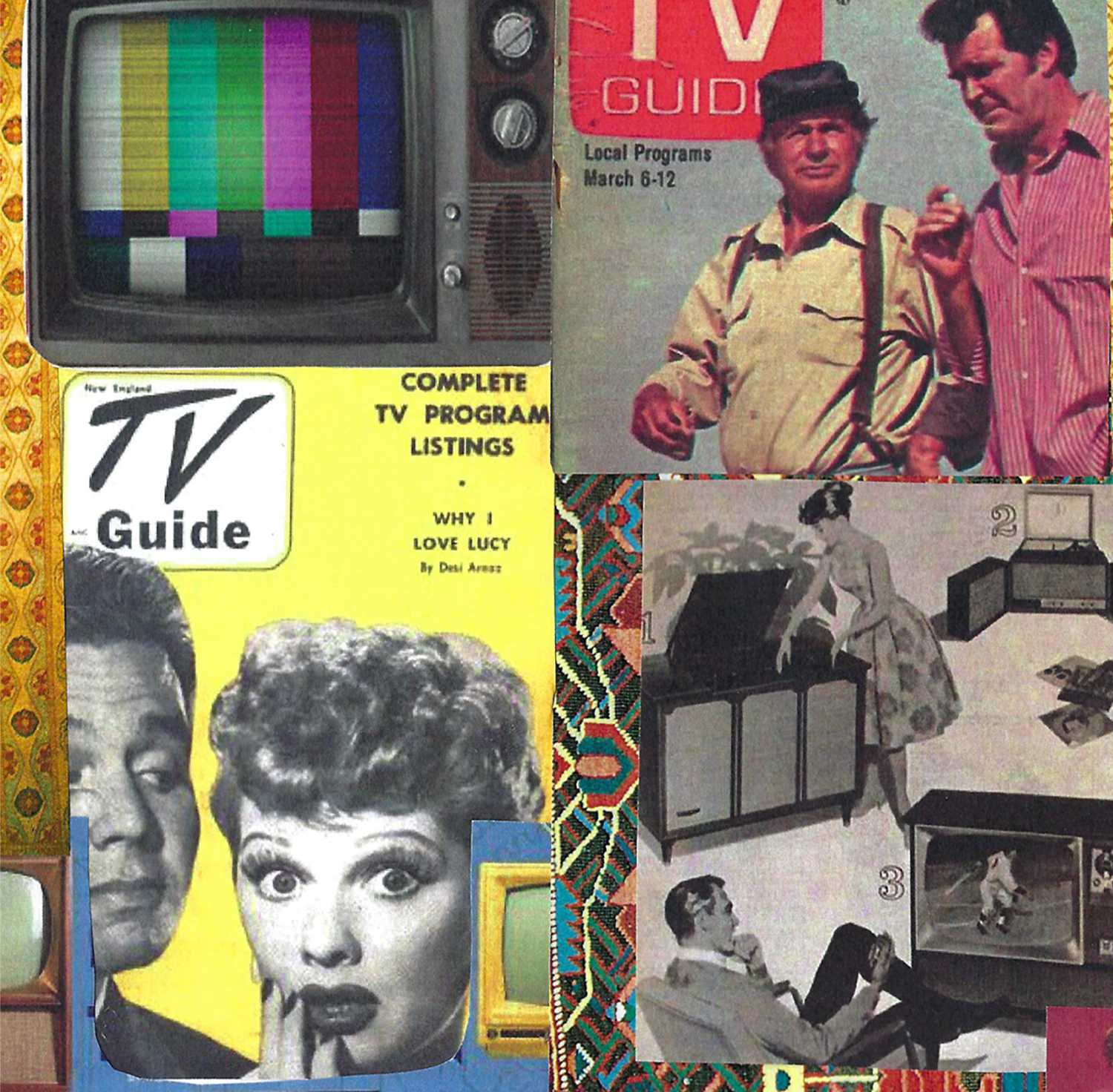 Disney+
Show: "Boy Meets World"
Corey Matthews and Topanga Lawrence were the original "it" couple, as millions of viewers gathered around their televisions every Friday night in the '90s to catch this show. A part of ABC's "Thank God It's Friday" lineup, the series followed Matthews and Lawrence from middle school to marriage. Another simple and feel-good sitcom, "Boy Meets World" is an easy watch and a sweet reminder of lighter times.
Movie: "The Sandlot" 
The Sultan of Swat. The King of Crash. The Great Bambino! When Scottie Smalls moves to the San Fernando Valley in the early '60s, he fakes a love for baseball to make friends. When he unknowingly uses and loses his father's cherished Babe Ruth signed ball in a summer game, the youngsters devise a plan to retrieve the collector's item back from The Beast, an oversized English Mastiff they are terrified of. In all of its nostalgic glory, this feel-good classic takes viewers on a ride through the past when life was simple and summer breaks truly meant everything.
Documentary: "Origins: The Journey of Humankind"
National Geographic stays winning with this eight-part docuseries that explains the evolution of humankind. Premiering in 2017 and hosted by Jason Silva, "Origins: The Journey of Humankind" tells the stories of the introduction of fire, money, medicine, communication, war, shelter, exploration and transportation into society. It's educational, entertaining and consuming. 
Animation: "The Simpsons"
The city was Springfield, and the state was unknown, but for 30 seasons, Bart Simpson and company entertained America with guest stars ranging from Meryl Streep and Betty White to Michael Jackson and Johnny Cash. Eerily predicting historical events such as Siegfried and Roy's tiger attack to smartwatches and Donald Trump's presidency, The Simpsons hold a magical spot in American TV history.
Honorable mention: "Alice in Wonderland"
Based on the book "Alice in Wonderland" by English author Lewis Carroll, Walt Disney's rendition debuted in 1951. Redone by Johnny Depp and Anne Hathaway in 2010, both interpretations are on Disney+. A tale of a young girl who follows a rabbit down a hole and enters into a magical world, Alice soon begins questioning her own identity. A childhood staple for many, adult viewers who revisit this film may understand whispers that the movie's deeper meaning revolves around mental neurosis.
---
HBO
Show: "Girls"
Lena Dunham and Judd Apatow co-created this HBO original dramedy that focuses on Hannah (Dunham), an aspiring writer who lives in New York City and socially engages with her three best friends, despite their many, many differences. Sound familiar? "Girls" would be "Sex in the City" if Carrie and her gals were a decade younger and struggled financially. Perhaps more relatable than "Sex in the City," "Girls" offers the same love entanglements and bits of wisdom, only on a budget.
Movie: "Bohemian Rhapsody"
Rami Malek plays a spot-on Freddie Mercury, even wearing prosthetic teeth to impersonate the prolific singer's overbite. The biopic delves into Mercury's drug use, sexuality, HIV diagnosis and his breakup and makeup with Queen. While critics question if some details were accurate, being able to relive Queen's 1985 Live Aid performance alone makes "Bohemian Rhapsody" worth the watch.
Documentary: "Leaving Neverland"
Wade Robson and James Safechuck give inside details of the alleged sexual abuse they suffered as children at the hands of Michael Jackson at his Neverland Ranch. The highly-controversial documentary caused a divide in viewers everywhere, those who believe Robson and Safechuck and those who don't. Regardless of a viewer's stance, "Leaving Neverland" delves into the "grooming" abusers inflict on those they abuse and offers firsthand insight from the people who were closest to Jackson.
Animation: "The Land Before Time"
Released in 1988, this tale of camaraderie and perseverance make for a timeless classic. When the dinosaur Littlefoot's mother dies defending him en route to the Great Valley, he and his friend Sara must unite to finish the trip. The pair meet a slew of friends on the way and shine a spotlight on the power of unity. 
Honorable mention: "Sharp Objects"
The small-screen adaptation of the Gillian Flynn novel (also the author of the critically acclaimed "Gone Girl") stars Amy Adams as Camille Preaker. Preaker is a reporter returning to her fictional hometown of Wind Gap, Missouri, to investigate the disappearance of two girls. A philological thriller, Preakers' past unwinds with each episode with a conclusion that viewers won't see coming.