At WKU, there are a plethora of club options for students to get involved with. With over 230 registered student organizations, it can be overwhelming trying to choose which club is best for you. The Talisman can help narrow your search for the perfect one with our quiz. Be sure to also check for campus bulletin boards announcing more organizations, and have fun finding your club!
Quiz: What WKU club should you get involved in?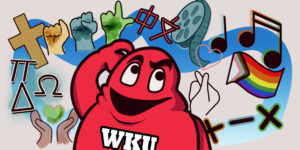 Loading...
There was an error. Please try again.