As Halloween nears and leaves start to fall, watching scary movies may be a perfect pastime for students. Have you ever watched a scary movie and wondered which villain you would be? With this quiz, the Talisman can help you find out. Maybe next time you watch your favorite scary movie, you can root for the bad guy instead, just to keep it interesting.
Which Halloween movie villain are you?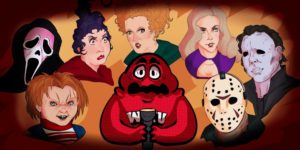 Loading...
There was an error. Please try again.