In this piece, Talisman writer and Bowling Green local Phi Chu reflects on the sights, sounds and smells of his first visit to the annual Bowling Green International Festival.
On Saturday, Sept. 30, Circus Square Park was once again filled with people and the different cultures they brought with them for the 28th annual Bowling Green International Festival.
As someone who has lived here all my life, my first time coming to the festival should have been much sooner than this.
Angela Jones, a festival board member and WKU professor, said 56 different cultures were represented this year. The square normally does not seem as big to me as how it appeared to be during the festivities.
With all those booths and people, the festival managed to turn a familiar community scene into something that truly transcends the ordinary — something almost magical that takes hold of the senses for an immersive experience.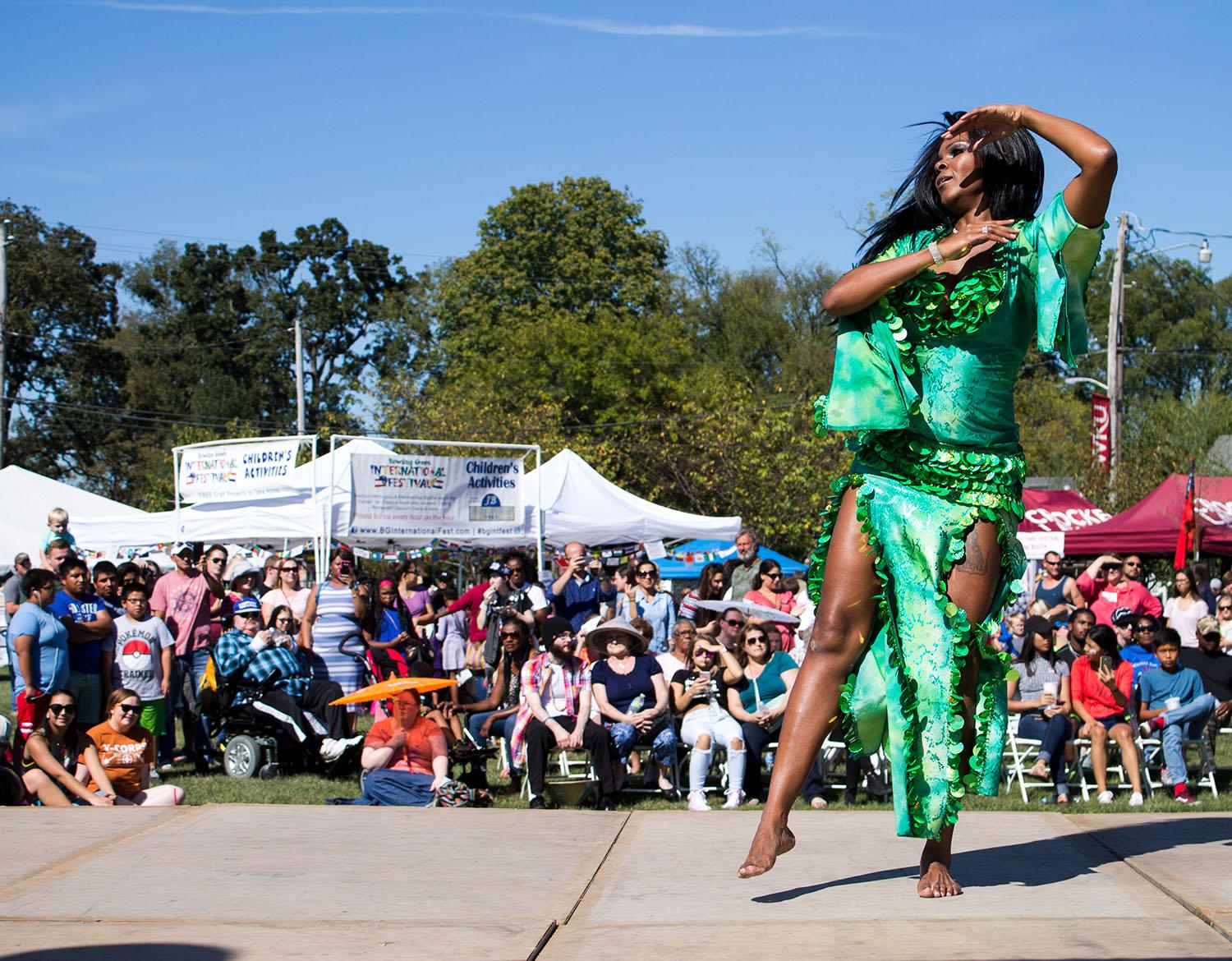 Sight
The colors greeted me first. Flags flying in the air, rugs bathing in the sun, jewelry sitting eagerly upon tables like flowers waiting to be picked. The traditional clothing was of so many different designs, from graceful and soft Asian dresses that kissed the ground to the billowing attire of musicians on stage that made them look like a couple pirates who took a break from the sea. Many people say Bowling Green is a diverse town, but I don't think I really realized what that entailed until seeing so many different people in one place.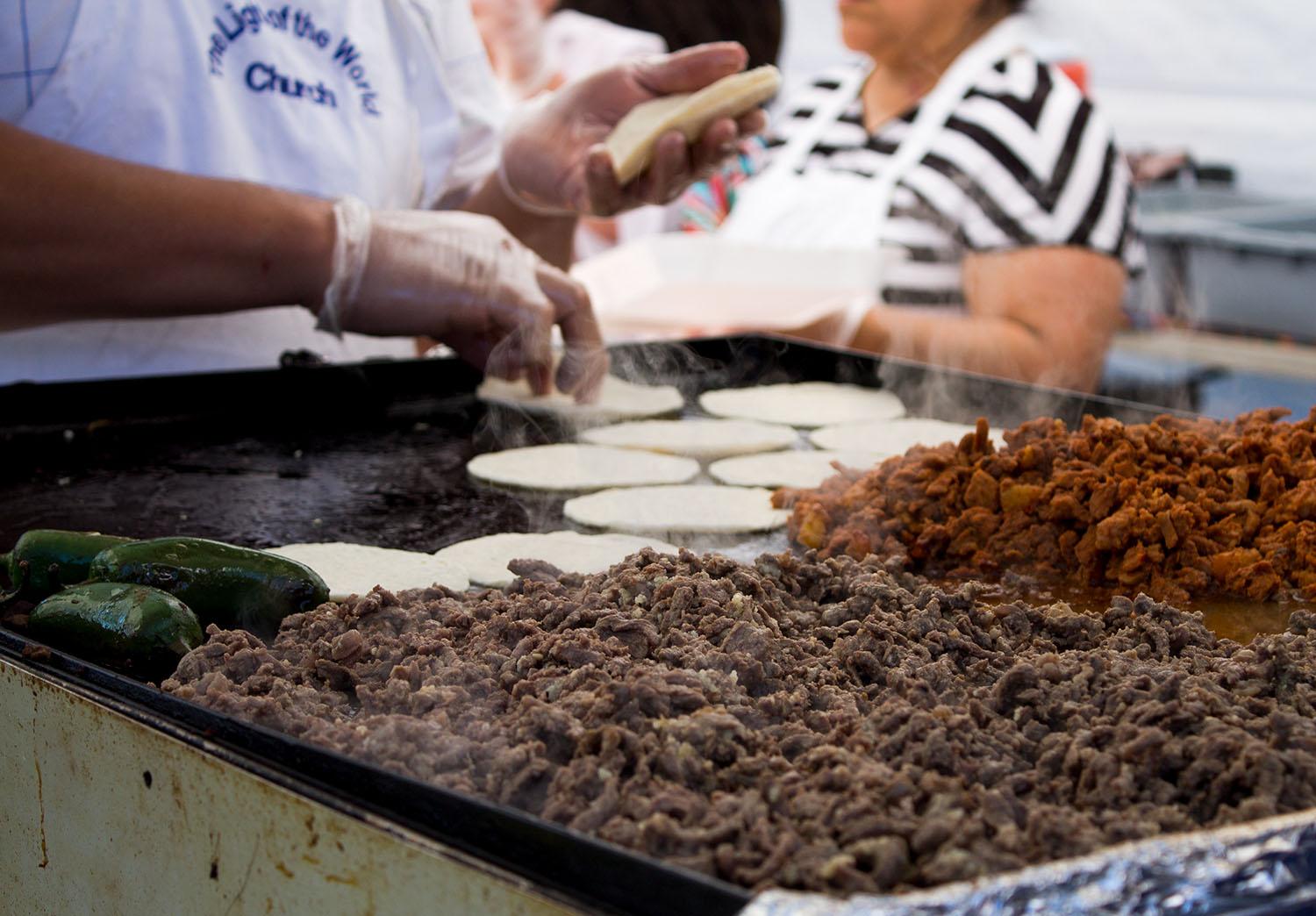 Taste and smell
I assume many locals went for the food. I wouldn't blame them one bit, and I wish I'd brought more money to indulge those carnal desires. The cooks seemed so happy and enthusiastic to help. The smells alone took me far away to a busy bazaar at the intersection of nations.
At one moment, a passerby eyed the sandwich in the hands of a man sitting next to me.
"Give me a sandwich that big, and I'll be happy for life," the passerby said to his friends.
One guy even stopped a lady from trashing her leftovers to eat them. No shame here, friend.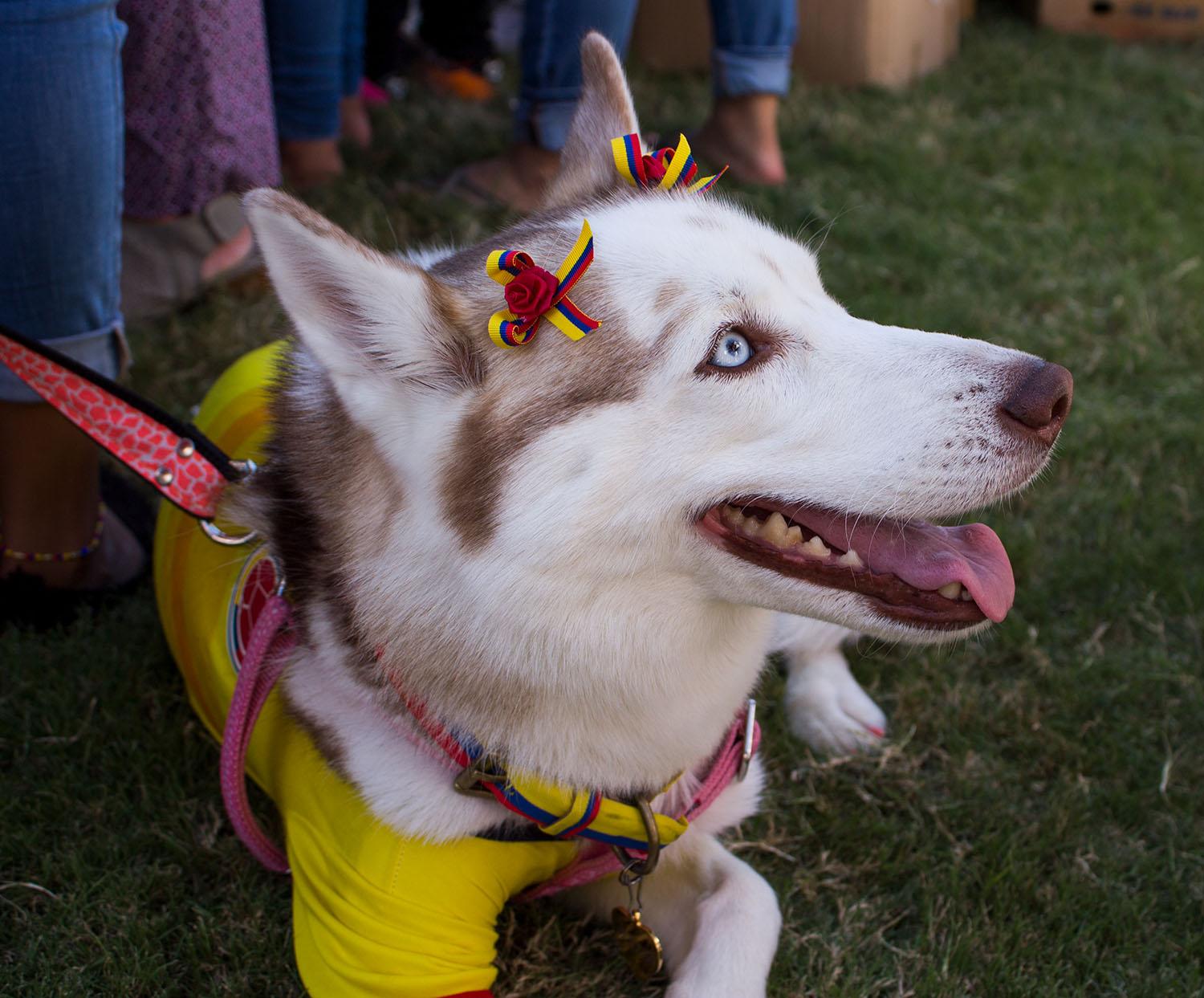 Touch
One could circle around the booths all day and still find something new at each one. Little porcelain animals and dolls, Spanish conquistadors as chess pieces, soft blankets, colorful clothes — it's a wonder how expansive human imagination can be. Our photographer Chloe Cooper and I got a chance to bust out some sick melodies with horns and gongs. They looked and felt ancient in my hands, like objects belonging in museum displays.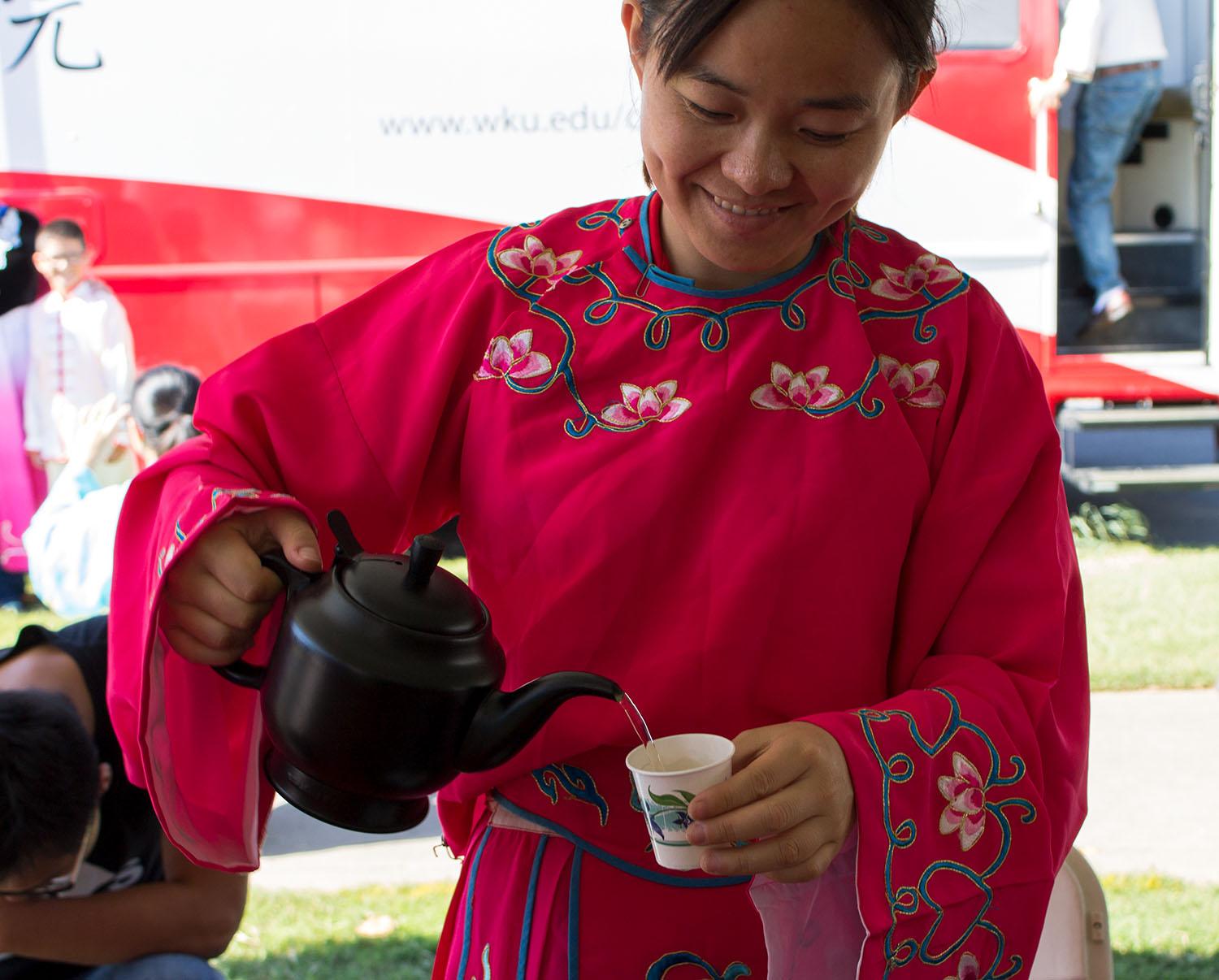 Sound
It's exciting to hear so many different languages being spoken at once. In one respect, that definitely should bring about feelings of division, yet all I felt was unity. Performers of various ages and backgrounds brought sounds from faraway lands. It really was a celebration. I envy the kids there, who were still experiencing all of this from the magical mind of a child.
It wasn't long before I noticed how happy everyone seemed to be. It's a beautiful thing: seeing so many smiles and hearing so much laughter.
If only the entire world could be just so: people excitedly seeking new cuisines to try, kids laughing and chasing each other around, piñata bursts every hour, and camera-shy people who have no idea how beautiful they are and what beauties their hands are capable of.