While some churches in Bowling Green have returned to worship with restrictions due to COVID-19, others remain virtual even more than seven months into the pandemic.
The Islamic Center of Bowling Green allows people to go to the mosque to do their five daily prayers. Prayers are said every day in the morning, at noon, in the afternoon, at sunset and at night. Muslims in the community are usually encouraged to do their prayers at the mosque, but it is difficult now with COVID-19 restrictions, according to Imam Sedin Agic, the mosque's leader.
There is six-foot spacing between each person as they pray, masks are required, and they need to bring their own rag to pray on. The mosque previously allowed around 350 people in its smaller building and 1,000 people in its larger building to pray, but now only around 40 and 400 people are allowed in each building, respectively.
"We do believe that Allah will protect us when we're doing prayers, but we do of course follow the regulations of the government in order to protect not only us as Muslims, but also the whole community," said Elvis Bajramovic, a member of the mosque.
Before each prayer, Muslims wash their hands, mouth, nose, arms and hair. It is done as a symbol of standing physically clean before Allah as they pray. Agic said the guideline of washing hands often during the COVID-19 pandemic was easy to implement because of this practice.
"One of the saints of the prophet said, 'Half of your faith is cleanliness,' so hygiene is basically half of our belief," Agic said.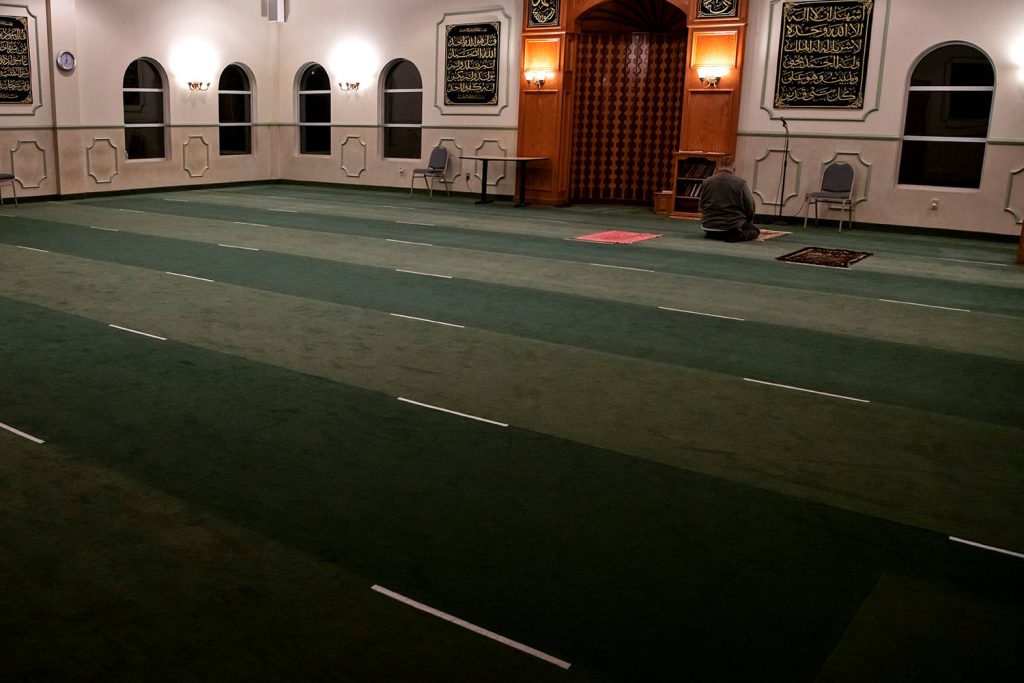 All lectures and meetings, such as school for the children, are done through Google Classroom. Events, such as marriages and funerals, only allow the minimum amount required by government regulations.
During Ramadan, a month of fasting and spiritual reflection done every year in Islam, members would have large gatherings to break their fast together. However, Ramadan took place from April 23 to May 23 this year when lockdown restrictions were in place, putting a stop to their usual tradition. Those celebrations and others are moved online for the foreseeable future.
"Public health is very important because our religion teaches us that we have to respect our neighbors regardless, so for us, it's very important that the whole community remains healthy," Bajramovic said.
Other churches have prioritized social distancing as well.
The Unitarian Universalist Church of Bowling Green remains completely online for worship services.
The church started requiring masks and cleaned areas thoroughly after each use before moving completely online in March. Sunday worship services were originally held on Zoom before eventually being live streamed on YouTube for a more stable way to share their service, said Richard Thornton, president of the church's board of directors.
Most of the worship is pre-recorded before Sunday, such as the songs and some readings, but the symbolic lighting and extinguishing of the chalice and other readings are done live. The church purchased cameras, microphones and other equipment and hired someone to help on the technical side in an effort to prepare their worship service each Sunday.
"This allowed us to have a more polished product," Thornton said.
The church also holds its traditional "coffee hour" after service has finished, a time where people can talk together or in breakout rooms over Zoom.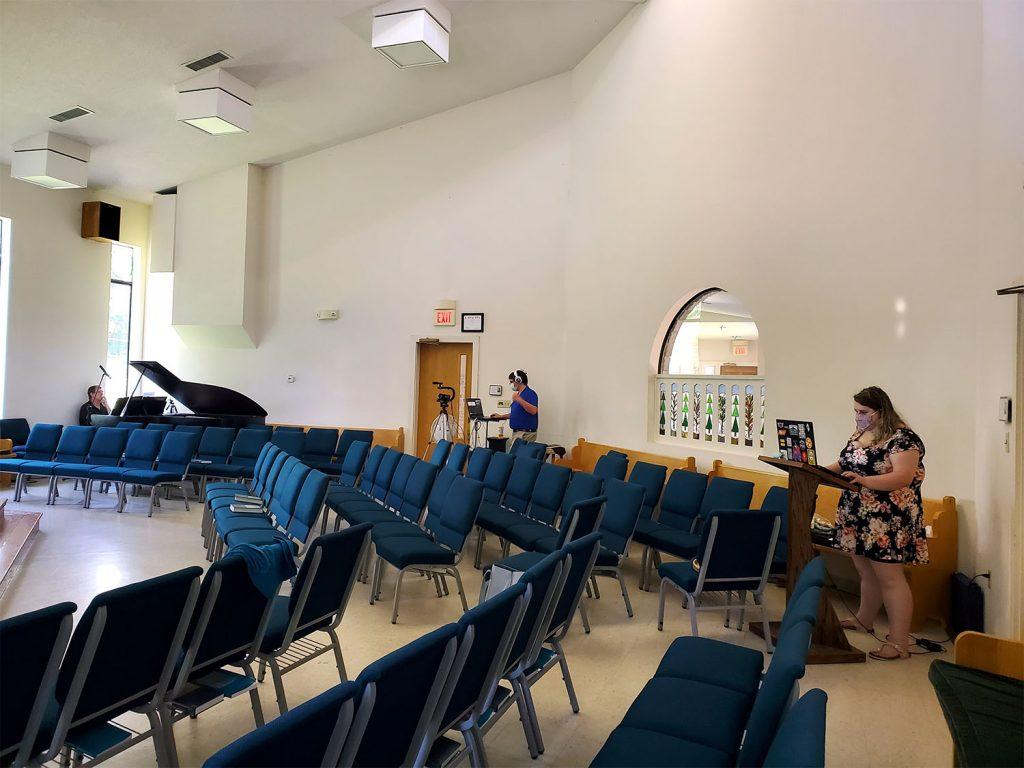 "It's not the same," Thornton said. "You're used to seeing people in person. You're used to giving hugs, and when you're in a bunch of rectangles it's not really the same."
Moving online put a strain on the church's finances since money couldn't be collected during virtual services. To adapt, a scannable code was created so people could make donations to the church through PayPal during the services. The church is also holding a live auction over Zoom in November as a fundraiser during their usual coffee hour.
The online aspect has brought people from other Unitarian Universalist churches across the country together. Members from as close as Lexington to as far as Oregon have joined the service. The whole church has joined other Unitarian Universalist churches in Ohio, Washington, Oregon and Georgia to virtually worship together about once a month as well.
"If there's a silver lining in all of this it's that we're able to let people join in providing a message at Sunday services if they're not from here," Thornton said.
The board of directors is waiting to put a date on a return to in-person worship until a trustworthy vaccine is released.
"At this point in time, we're not willing to risk the lives of any of our members," Thornton said. "We're looking forward to the time we can get back together safely."