Editor's note: Wording in this story has been updated to better reflect the circumstances surrounding dorm check-in procedures.
Freshman J. Robert "Robbie" Collins often visits friends and acquaintances in Pearce-Ford Tower and has gotten to know the dorm and the people in it well. Over time, this has made Collins feel like his own dorm, Hugh Poland Hall, pales in comparison to dorms like PFT.  
Collins is just one example of students affected by the differences of co-ed and single-gender residence halls. Many freshmen are living away from home for the first time in a new environment and may live in a co-ed or single-gender residence hall.
"It is a different experience living in a co-ed or single-gender dorm, just because you may miss out on experiences, but it will also keep you safer," said Danielle Hargis, a freshman PFT resident from Elizabethtown.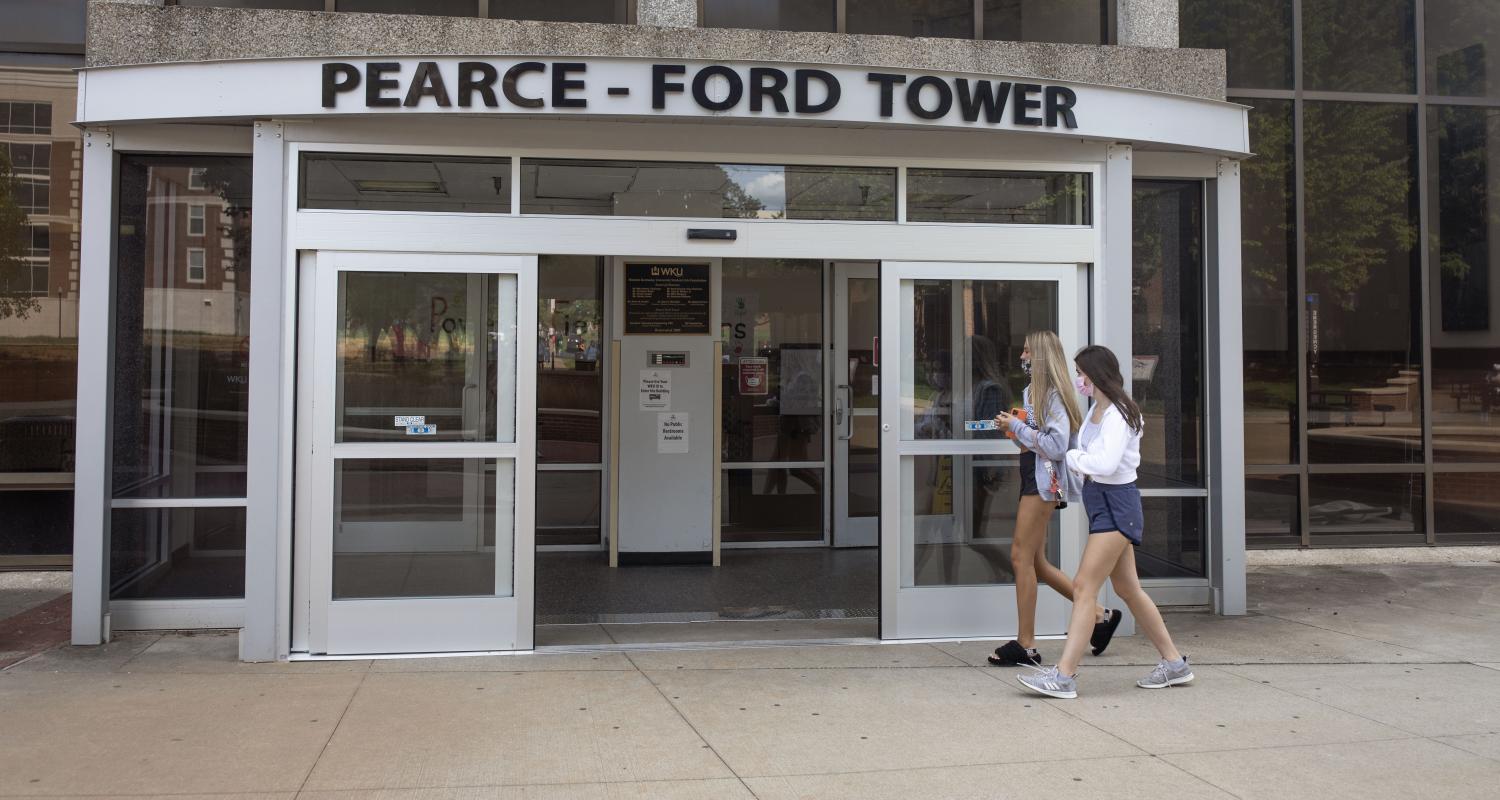 Currently, PFT is an all-female dorm, housing about 857 students, and Poland is co-ed, housing about 400 students. In the past, both of these halls have been co-ed and single-gender residence halls, according to WKU.
"The girls on my floor feel safe, mostly anyways," said Madison Chance, freshman Poland resident from Owensboro.
Some residents, like Collins, believe that the tragedy, following a fraternity party, in the early 2000s was crucial in implementing more security precautions in the residence halls.
In 2003, freshman Katie Autry was murdered in her Poland dorm, after attending a Pi Kappa Alpha fraternity party.
Bowling Green Daily News said that those who were charged with Autry's death were at a party at the Pi Kappa Alpha fraternity house with Autry, the night of the incident, which led to a lawsuit against the fraternity and the university regarding dorm safety.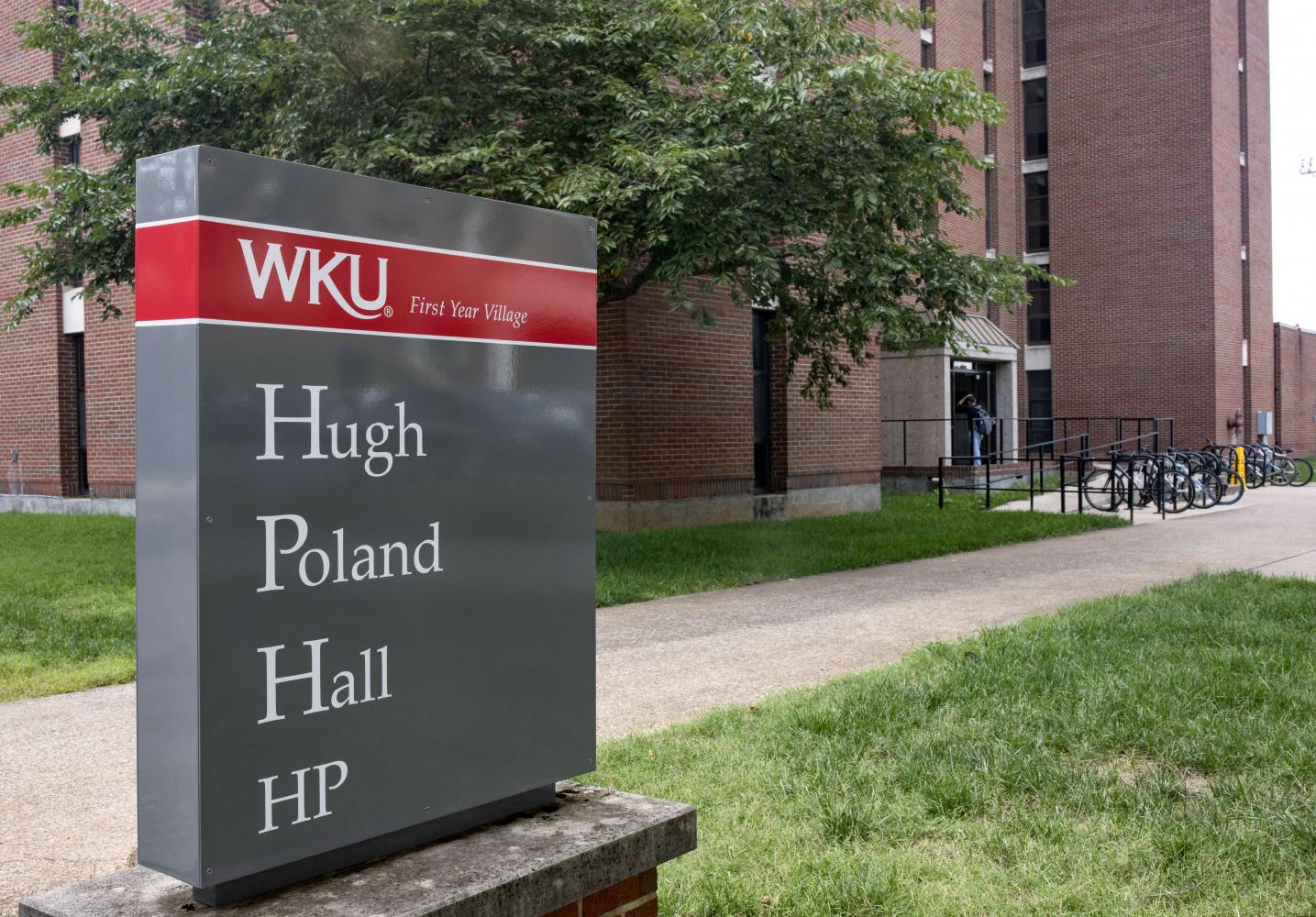 Currently, all guests must check in at the desk with an ID, guests must be escorted when in the building and must use the designated restroom in the resident halls, according to WKU.
"I just think we all need to be more careful if we leave to lock the door because there have been boys opening girls' doors at Hugh Poland," Chance said.
Some students do not feel that a co-ed dorm is a safe environment and could cause more issues than a single-gender dorm. Others, such as Chance, believe that the safety risk factor is the same in any dorm.
"An all-girls dorm is an excellent idea, and I think the way we have to check people in/out is a great way to keep people safe," Hargis said. "I would feel less safe in a co-ed dorm because I think the dangers of it are scary, especially in today's world."
Some residents suggested changes to make dorm living in their specified halls a better and safer environment.
"I feel like if there were more things to do or places to hang out other than the lobby it would be better and possibly safer," Collins said.
Hargis said one way she thinks the dorms could be made safer is with automatic locking doors; therefore, eliminating the issue of remembering to close and/or lock the door behind you.
In the end, Hargis is glad to be in PFT.
"I think the people who live at PFT feel safe," she said. "The RA's and desk assistants were so welcoming and I feel like all the girls who reside here feel safe knowing that there is little to no chance of something bad happening."