It can be hard having a vagina sometimes, especially when you're on your period. That time of the month can bring about an array of undesirable feelings or even come unexpectedly. That's what happened to Claire Coder, the founder and CEO of the company Aunt Flow, according to their website. Not only was her period a surprise in public, she also didn't have the necessary products handy to deal with it. That's why she started the company and, similarly, why it has been brought to WKU's campus.
According to WKU student body president, Matthew Winger, the "Go with the Flow" program at WKU is originally an effort by the campus's Health Education and Promotion organization. In 2019, the Student Government Association decided to rekindle the program.
"Our senators appreciated the message and intention behind the program and wanted to direct funds to restart the program," Winger said.
The original system consisted of baskets containing menstrual products that were refilled weekly. These baskets were at five locations across campus: Grise Hall, the Preston Health and Activities Center, Gary Ransdell Hall, Downing Student Union and Snell Hall, Winger said.
Though Health Education and Promotion wanted to provide accessible products for students on campus, the basket system wasn't working like they planned, said Avery Norgsden, a graduate assistant working for the organization in the Health Services building.
Norgden said people would just take the baskets, and often the organization did not know how many products were being used . Both the Health Education and Promotion and the Student Government Association decided "Go with the Flow" needed a bit of an upgrade if they wanted to achieve the purpose of the program.
"After reviewing how the original project was reinstated, there were a few revisions that needed to be made," Winger said. "We now proudly have supported the installation of new stainless steel permanent menstrual product dispensers in five new academic buildings,"
Aunt Flow makes  the aforementioned machines. The company started in Ohio and is devoted to ensuring quality menstrual products for everyone and even donates them to other organizations for menstruators who don't have access. 
The company wanted to provide for students specifically because, according to their website, free menstrual products increase attendance among girls in school by 2.4%. Since the " Go with the Flow" program has a similar goal, it made sense for the Student Government Association and Health Education and Promotion to partner with the company.
"If you provide feminine hygiene products for women, they're more likely to go to class and be better in school," Norgden said. "It kind of goes back to middle, high school days. If you were to start your period early, then you're more likely to not go to school."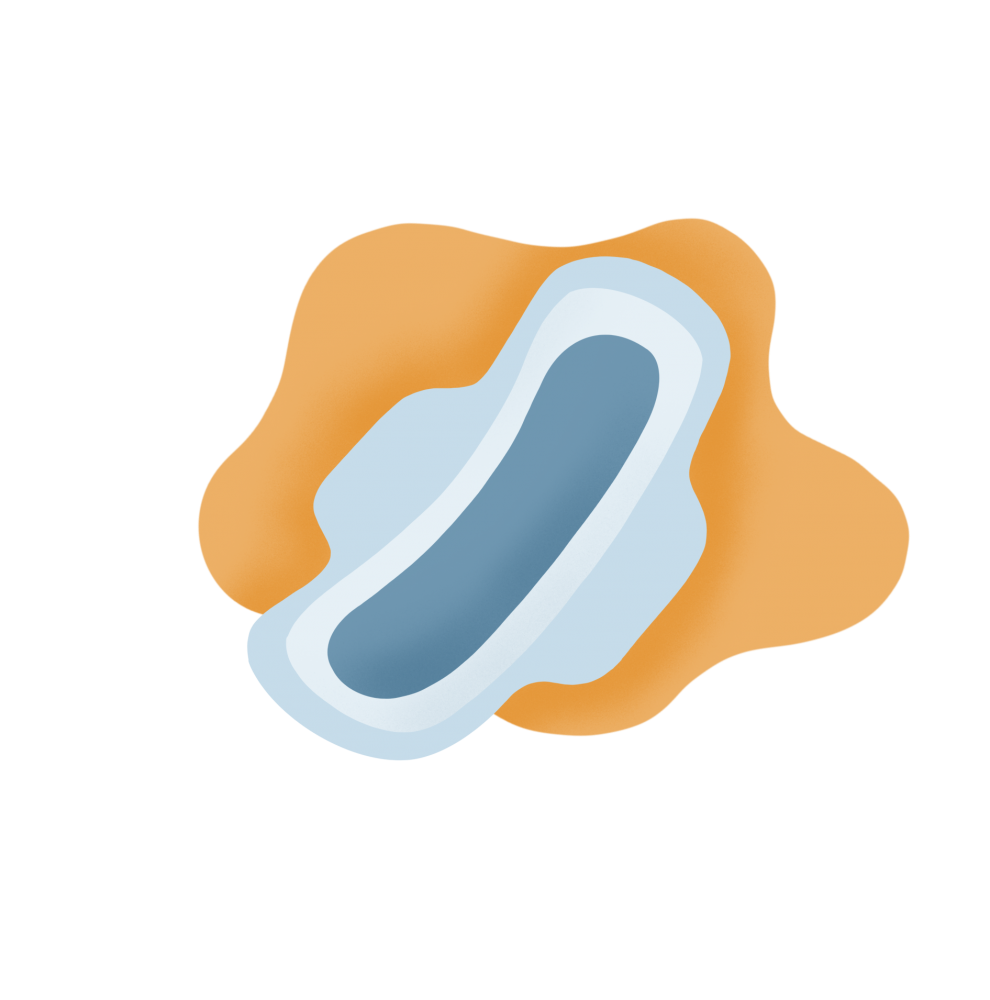 Aunt Flow machines dispense organic pads and tampons from gray, medium, rectangular boxes located in the same five buildings around campus as their predecessors. Each dispenser holds about 55 pads and 55 tampons and is located on the first floor of the five buildings because they are believed to have the heaviest flow of traffic, according to Norgden. On top of that, she ensures that the dispensers are sanitized everyday.
The machines were installed in August of this year and stocked with products around the third week of classes, Norgden said. Students can let Health Education and Promotion know how the machines are doing or if they need a restocked with a simple scan of a phone.
"We have put a QR code next to all of the dispensers. That way we can know if they are running out, are broken, or if they need anything," Norgden said. She elaborated by saying that when someone scans the code it goes straight to Health Education and Promotion in an email, then they can go to any location and fix the problem. Whether students are utilizing the QR code, she's not sure, either way, Norgden assures that the dispensers are checked weekly, just like the baskets.
Campus's Health Education and Promotion and the Student Government Association are happy with the upgrade in the "Go with the Flow" program. As the dispensers are being used a whole lot more than the baskets, Norgden said.
She said getting the machines required Health Education and Promotion to go through a really long process, including partnering with the Student Government Association and Aunt Flow. According to Norgden, the organization had to provide a justification for the dispensers, which they've always wanted, so it was all worth it.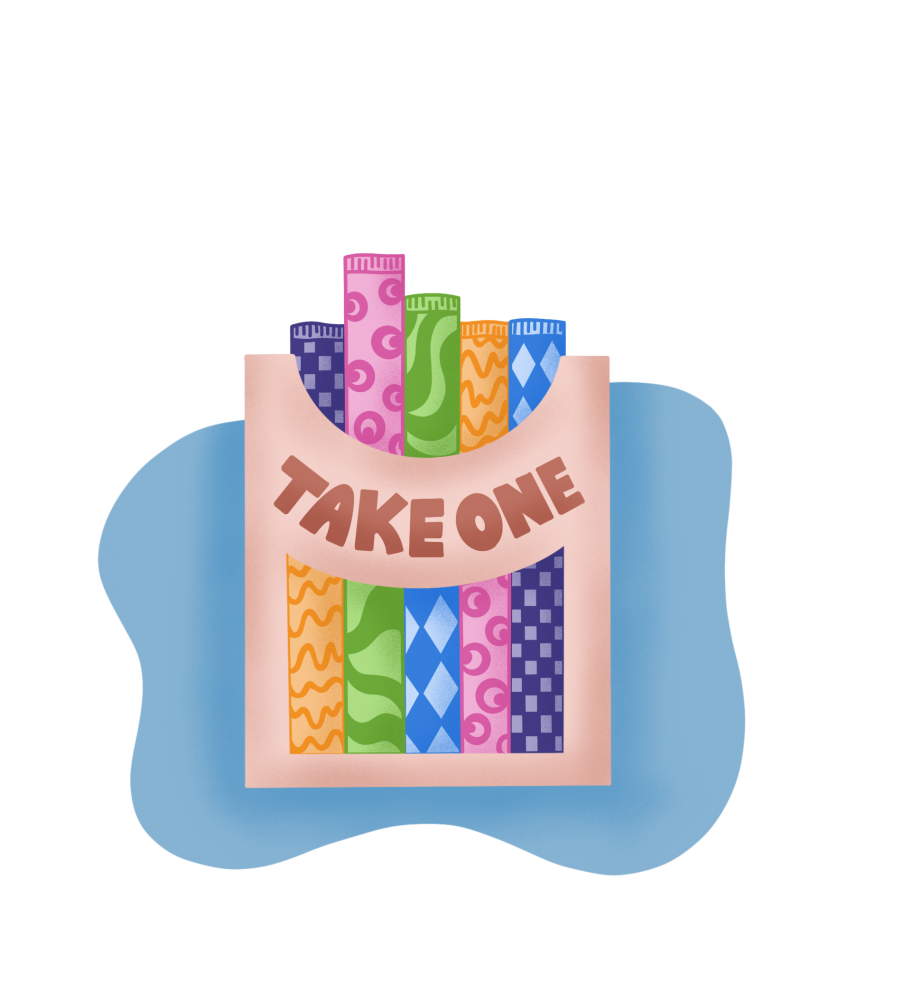 The way it works, Norgsden explained, is that Health Education and Promotion gets funding from the Student Government Association for the "Go with the Flow" program and menstrual products. Norgden said the Student Government Association has been a great help, even with getting dispensers implemented on campus.
She also said Health Education and Promotion partnered with Aunt Flow because it seemed like the best option. The dispensers have timers on them that regulate the number of products one person can get, the products are visible in the dispenser and the products themselves are organic.
"There's no toxins or anything. We really wanted to be as healthy as possible, so we chose Aunt Flow, and those are the products they provide for us," Norgden said.
Whatever the reason for providing free products, its impact is felt and appreciated even by the students, like WKU sophomore from Bowling Green, Hannah Dunn.
"I think it's important to provide these products to people on campus, especially with easy access," Dunn said.
Luckily, access to safe products will always be a priority for Health Education and Promotion, Winger said. The organization's mission states that they strive to "promote wellness and student success by providing engaging and educational programming and services to the WKU student body." WIth the Student Government Association's continued support, Health Education and Promotion can keep doing just that, at least in this one aspect.
"Providing for our students is our number one priority," Winger said. "If this program continues to prove to be as beneficial as reviewed by the previous administration, our current administration will continue to direct funding into this program."
According to Norgden, Health Education and Promotion, sometimes with a little help,has and will always provide a variety of free products to the campus.
"We have free products in our office," Nordgen said. "We have sexual health products, too. We have everything so students have access to it."
Though there aren't dispensers in every bathroom of every building on campus, that is a goal of Health Education and Promotion. The current five are part of a pilot test to show justification for making it campus wide.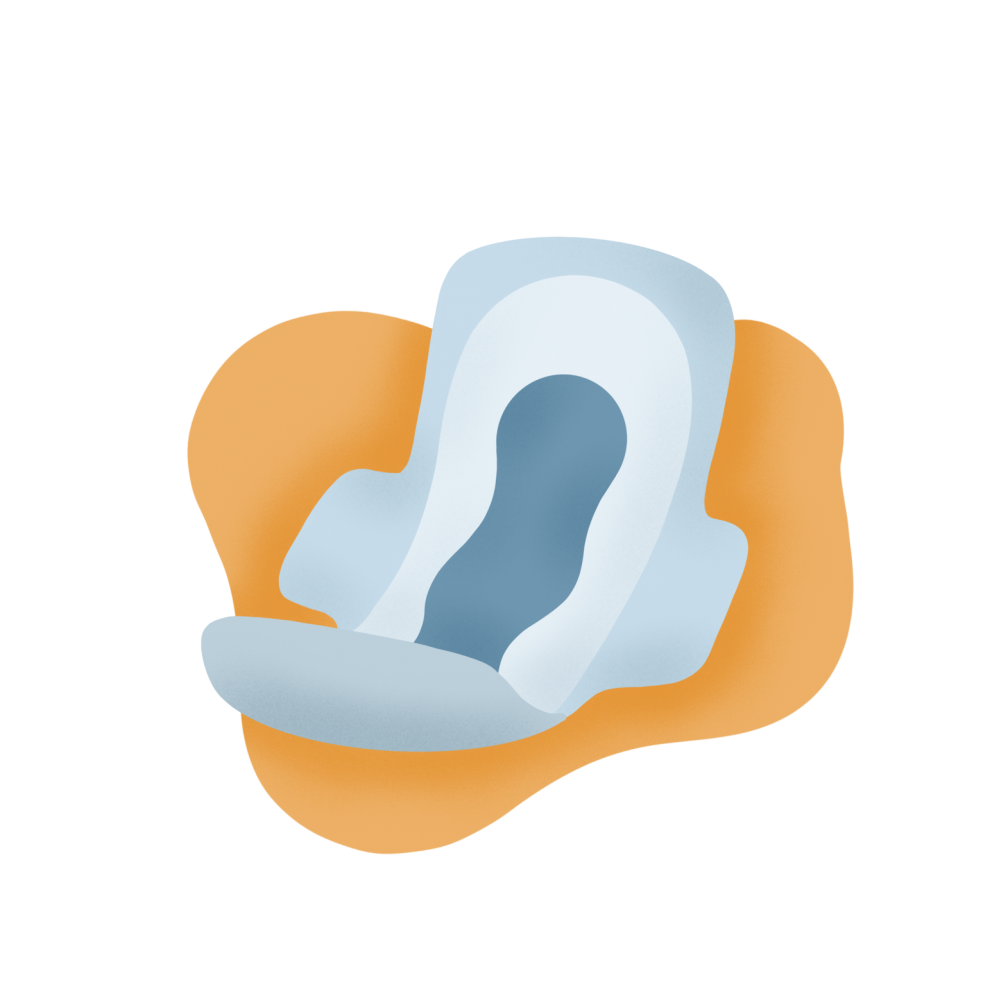 "We just want to provide free products for students, and I don't think they're [the products] going anywhere," Norgden said.