Shaquille O'Neal, also known as DJ Diesel, performed at South Lawn on Friday evening before WKU faced University of Alabama at Birmingham in a football game.
The basketball hall-of-fame star attracted a massive crowd throughout his 45-minute DJ set despite a nearly hour-long delay. People danced to electronic dance music remixes of popular songs such as Bon Jovi's "Livin' On A Prayer" and Journey's "Don't Stop Believin'," as well as tracks from Sheck Wes and Drake.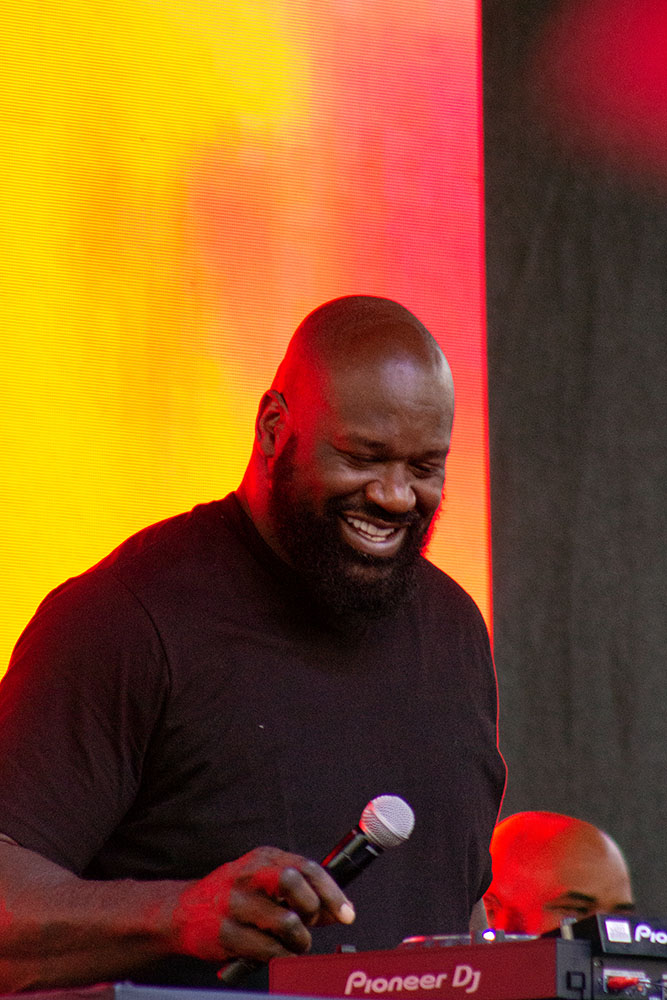 Malijah McGill, a freshman from Greenbrier, Tennessee, attended the show with his dad.
"Everybody was having a good time and got ready for the game," McGill said.
Concert-goers launched cups and cans into the air, drenching the crowd with alcoholic beverages. Shoes were caked with mud and grass as DJ Diesel's energy motivated spectators to create mosh pits.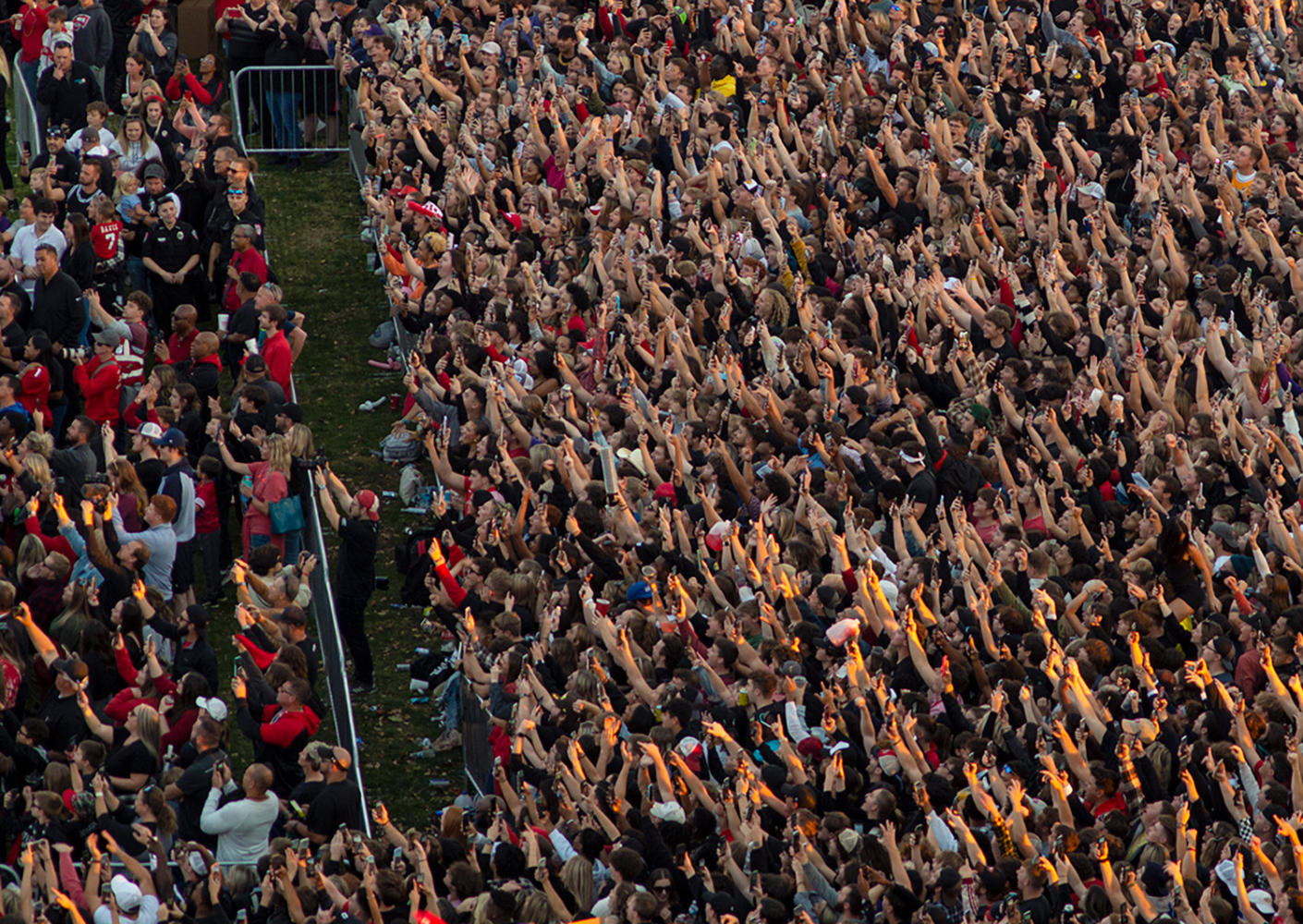 McGill said that the concert was surprisingly drama-free.
"There were no fights, at least from what I saw. I thought it was good that everybody actually got out of their dorm and made new friends," he said.
DJ Diesel said encouraging phrases for the football team throughout the set, such as "UAB is going to die tonight," and posed for a photo with Big Red.
Paducah sophomore Emily Veatch said she was grateful to WKU for organizing the concert and providing students with a one-of-a kind experience.
"I really enjoyed the Shaq concert," Veatch said. "It was really cool for WKU to do something like that for the student body."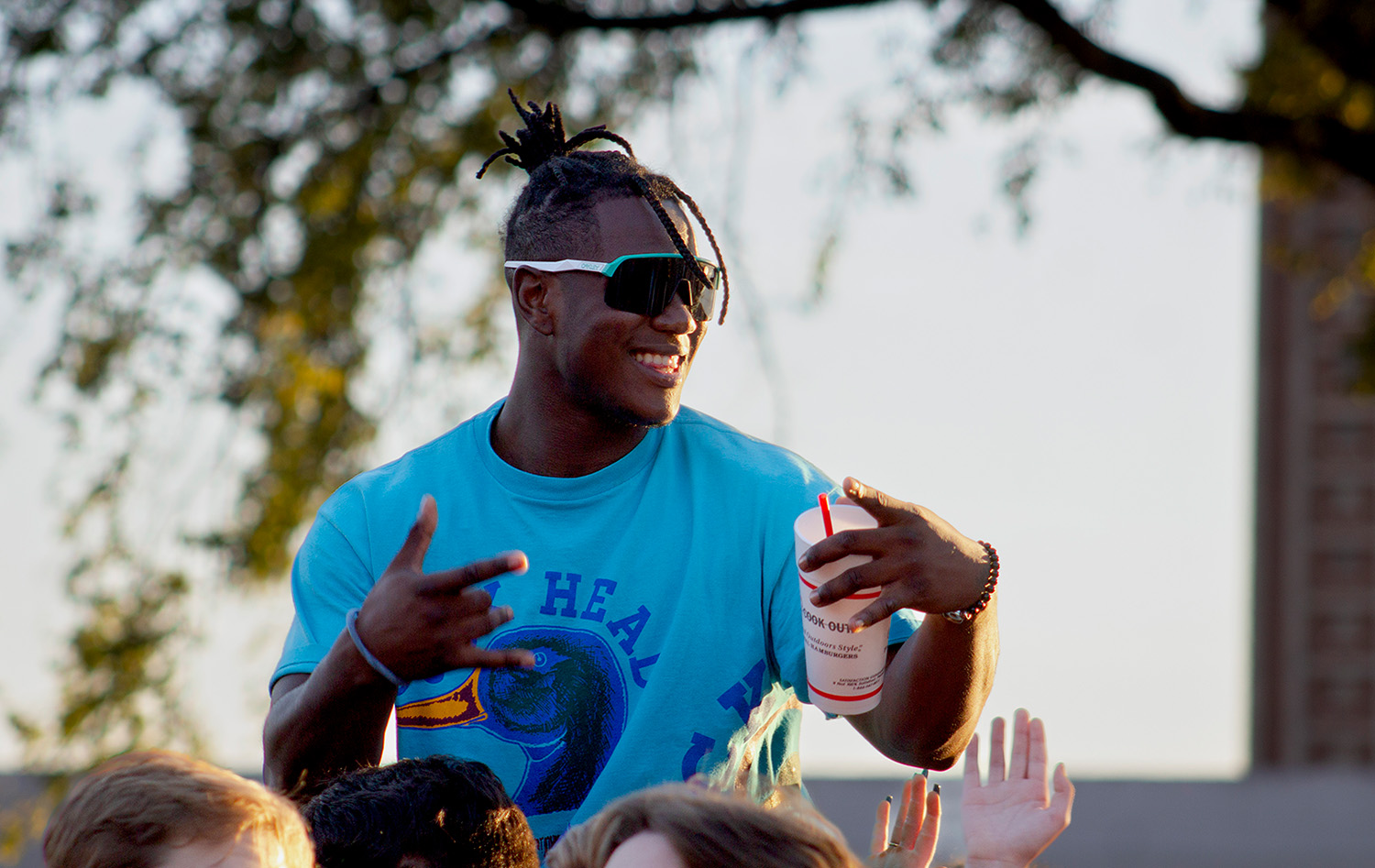 Louisville freshman Caroline Watts said that even though it was difficult to see DJ Diesel due to the packed crowd, it was still a great experience.
"Shaq was cool, and it was fun," she said. "We love Shaq at WKU."