Halloween is usually a night full of interaction, whether it be from trick-or-treating or costume parties. This year, with the threat of contracting COVID-19 necessitating social distancing precautions, these traditions are no longer able to happen to their fullest. But there are still plenty of activities to do for a spooky and fun Halloween on the Hill.
Hosting a small group or Zoom pumpkin carving contest would be just one way of getting in the Halloween spirit with a little competition. You can get a pumpkin from the grocery store or make it a full day of fun and take a trip to pick one from the patch at Jackson's Orchard or Just Piddlin Farm. 
Either way, make sure you have a tarp and plenty of trash bags for the scooped out pulp and seeds. In the event that you do not want the pumpkin smell lingering in your dorm room, opt to move the carving to South Lawn, the park, or, instead, just paint the pumpkin. After everyone is done, put it to a vote, and for extra fun, make the person with the least number of votes buy everyone their favorite Halloween candy.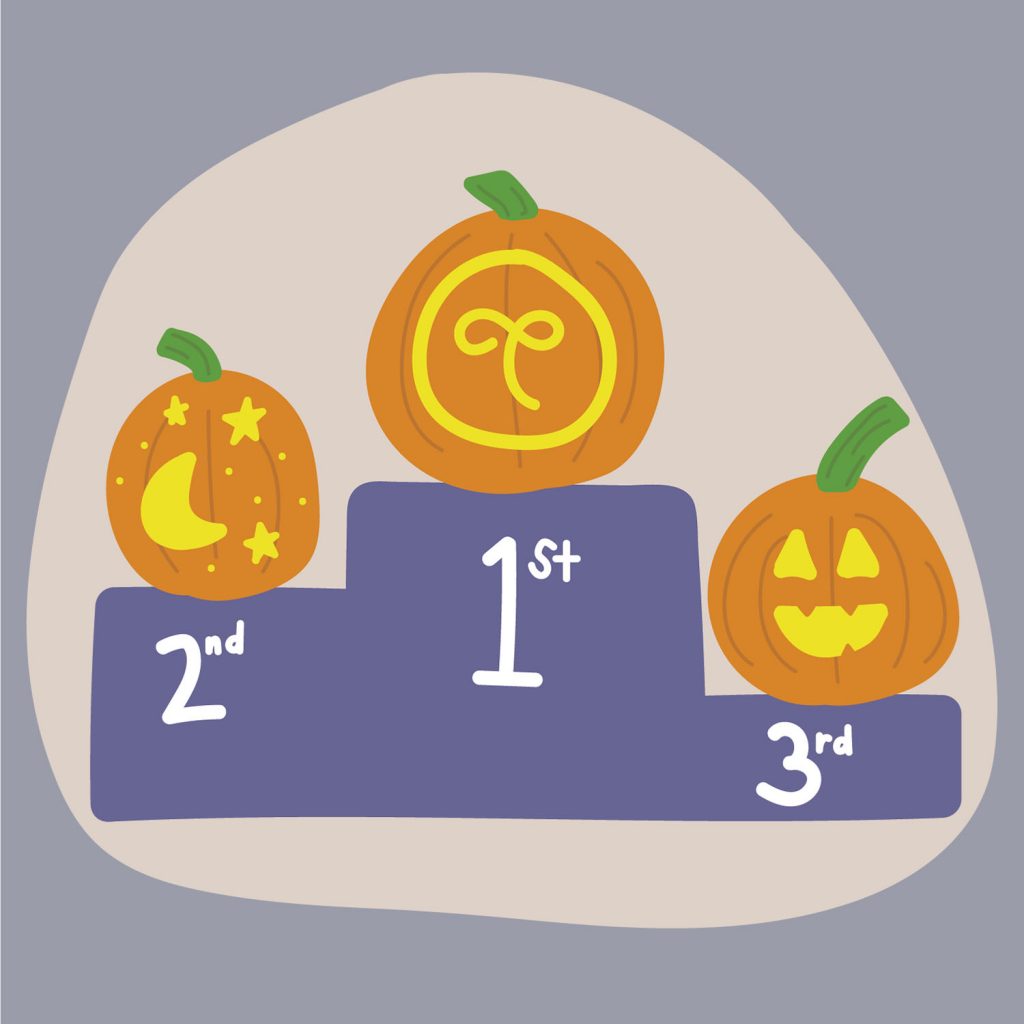 Rocky Horror Picture Show party
Usually on Halloween, the Southern Kentucky Performing Arts Center hosts a Rocky Horror night where the community can dress up and enjoy a showing of "The Rocky Horror Picture Show." However, since social distancing would be difficult, the event was canceled. Instead, gather up a few friends to stream the film (on Amazon Prime Video or Hulu) and dress up in the comfort of your dorm room or apartment. You can still have all the fun of the usual night, just tucked away at home.  
Disney Channel Halloween episodes or horror film watch party
If you and your friends are Disney fanatics and have Disney+, you can now watch all of the Halloween episodes and movies that you enjoyed during your childhood. The app has even curated a section dedicated to showing only early 2000s episodes and movies. If horror and gore is more your speed, Netflix, Hulu and Amazon Prime have plenty of options for new films or the classics. Some watch party apps, like Teleparty for Netflix, are available if you want to be socially distanced.
If you still crave a more normal Halloween and miss the childhood fun of getting candy from neighbors, dorm trick-or-treating is just for you. You can either coordinate with the people on your floor or friends in your building the timeframe of the activity. Make sure to stay masked as you go around and gather the candy. If your friends still want to trick-or-treat, but do not want all the contact, you could also opt to leave the bowl outside your door.
Halloween would be nothing without dressing up in a costume, but it seems weird to dress up only to sit at home. So, have a costume contest with friends. This could be over Zoom, or if you plan on doing any other activities, you can do it during those, as well. To make it more interesting you can make rules that the costume has to be made from pieces you already own or from the thrift store.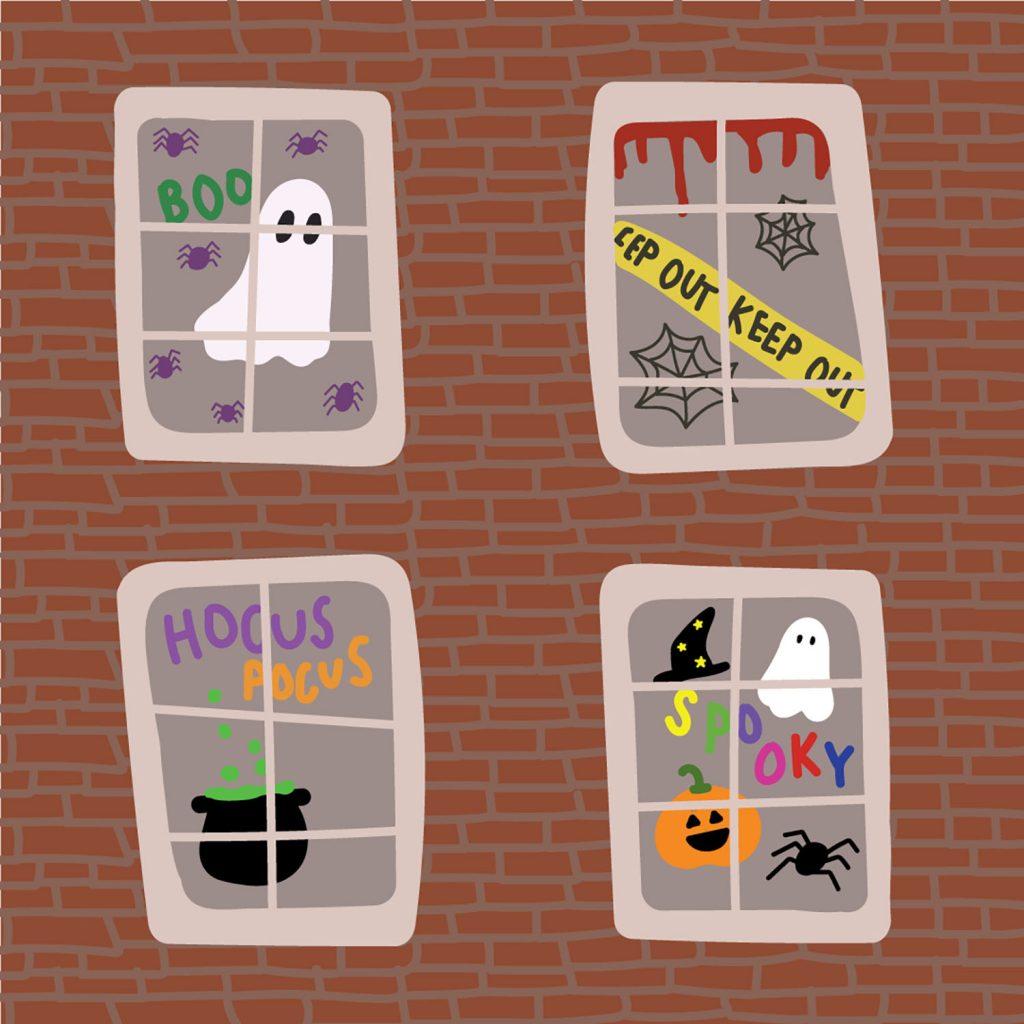 Window decorating contest
If Halloween decorations are one of your favorite parts of the holiday, channel that into a window decorating contest. Some dorms have already hosted door decorating contests, but only people who live in that dorm are able to see. Through a window decorating contest, friends who do not live in your dorm, or simply other people on campus, can see your spooky creation. After everyone has decorated their window, take the night to walk around and cast votes to see who has the best.
---
Halloween does not have to be sad and boring just because of the pandemic and social distancing. These activities are sure to keep the spirit alive and most can be done in small groups as well as over Zoom or FaceTime. Happy Halloween!