Tattoo Heartland, a tattoo parlor in Bowling Green, will be closing in December. The shop's last day welcoming new customers is this Saturday's flash day, where walk-ins can purchase a palm-sized design released that day for $120.
Bowling Green native Ben Butts is the owner of the shop and made the announcement on Tuesday, Oct. 3. Within two days, Butts said he was completely booked for the rest of the year.
Butts said he is leaving town to move to Virginia and tattoo at All for One Tattoo, a shop he previously worked in the 2010s.
He said he only took appointments from previous clients so he could take care of those who made the shop what it is.
"I feel like it's more fair to take care of everybody who's already been out than to try to get new people in," Butts said.
Nicholas Hadden, an employee at Tattoo Heartland since 2020, said he would recommend attending the flash day. He said it's a good opportunity to sit with someone and get to know them for around 30 minutes. During a flash day when he got one of his tattoos, he said he discussed the Beatles with his artist.
"We talked about the Beatles, and I thought, 'I didn't know you liked the Beatles judging by your tattoos. I thought you would just listen to metal.' It's cool," Hadden said. "You can kind of hang out with these people."
Butts said he has invited several artists to join the flash day. Among those participating are Ricky Willgues from Colorado, Christopher Harris from Ohio and Justin Louis from Virginia.
"It will start at noon and go until we're tired, or no one wants to get tattooed," Butts said.
The flash day will include $120 palm-sized designs for arms and legs only, with no changes to the designs allowed. These designs will be unveiled the day of the event, and the community will be able to walk in and decide if they like what's on the menu, Butts said.
Butts said the event is a good opportunity for Bowling Green clients to collect tattoos from artists visiting from outside of the area.
Flash days also give clients the chance to surprise themselves with the design they go home with, Butts said.
"We're not going to share the designs until the day of, so you'll have to be a little bit impulsive," Butts said.
He opened Tattoo Heartland in 2019 with friend and fellow artist, Frank Armstrong. The two artists were unsatisfied with the atmosphere at the shop they previously worked at, and Butts said they decided to move on.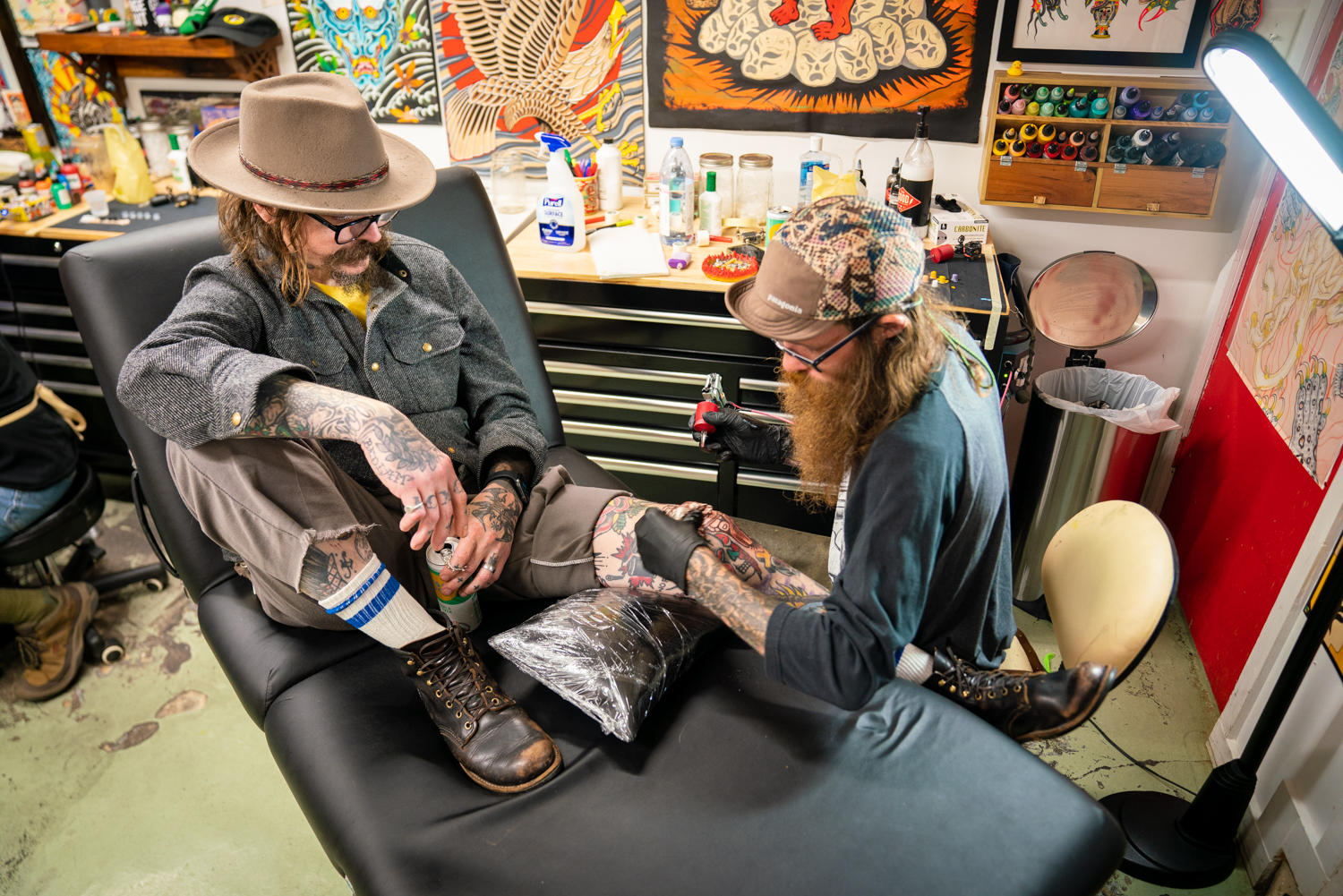 "We didn't feel like they worked as hard as we did or took it as seriously and were kind of just going in to collect a paycheck," Butts said.
He said he and Armstrong preferred to push themselves to cultivate a more creative space.
"We prefer to try to, even if it's just a little trick in a line, make it just a little different so that way it's just a little more special than something anyone could do," Butts said.
Kuklinski said there was a lot of excitement in 2019 when Butts and Armstrong decided to open the shop.
Both Butts and Armstrong worked from early in the morning to late in the night to prepare the shop for business, Kuklinski said. However, they were not alone in the process.
Kuklinski said that many members of the community helped with the renovations. Parts of the shop, including the floor, the drywall, the front desk and the bench outside were built or put together by close friends.
"It took a lot of really good friends helping out to get it done, which I think is why a lot of people love the shop, because they contributed in some way," Kuklinksi said."
Butts said Tattoo Heartland had great clients from the beginning.
"I've tattooed on and off in Bowling Green for about 10 years, so I've always had a pretty steady clientele that keeps me busy," Butts said.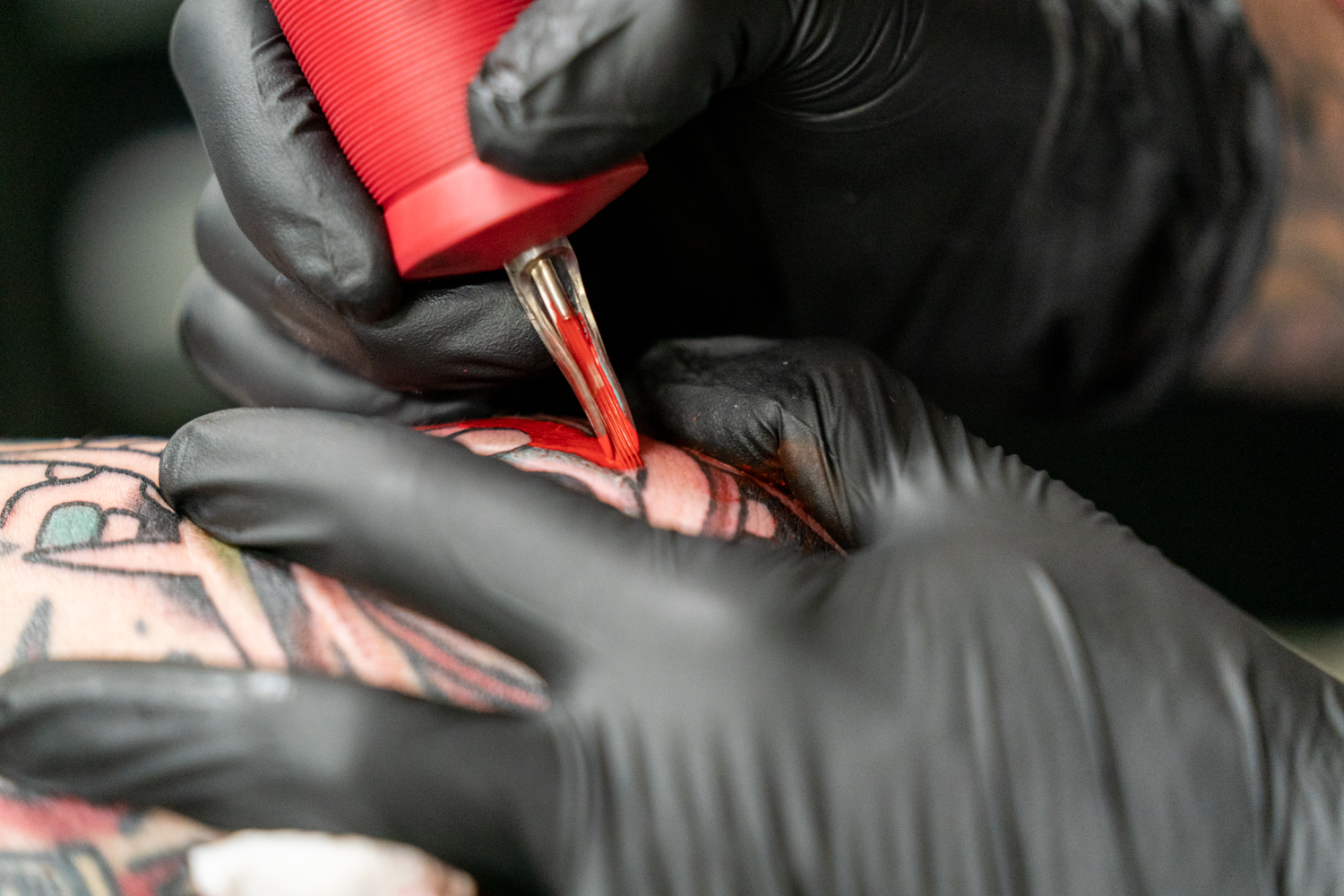 Butts said he began his apprenticeship at Age of Reason Tattoo in Bowling Green. When beginning his work, Butts said he learned that while tattoos can be anything, they need some structure to last.
"It needs certain structure, certain things in certain places, or it's just going to fall apart," Butts said.
Butts said he gravitates towards the American traditional style of tattooing because of its long-lasting quality. The American traditional style also looks more graphic and recognizable from the beginning, Butts said.
"When you look at older people who are tattooed, you can still tell what it is," Butts said. "It just looks cooler than something that's washed out or just kind of looks like a kid smeared paint on them."
Kuklinski said she herself has gotten several tattoos from Butts, starting from just a few months after meeting him.
"I thought he was great," Kuklinski said. "He had a really different style than a lot of people."
She said talented artists who enjoy the American traditional style can take a tattoo from the '40s, '50s or '60s and put their personality into it. She said Butts works to put this originality into his work.
Kuklinski said she has known Butts since his apprenticeship and has watched his style change over time.
"It really started to change and adapt when he started traveling more often and meeting tattooers and visiting other places to work," Kuklinski said.
Butts said he traveled to other shops to learn from other artists and see what he could implement from them. Through his travels, he said he built a network of friends he likes to visit and learn from when he can.
During his career at Tattoo Heartland, Butts has invited several of his friends to tattoo at the shop with him. On these days, the artists accept walk-ins or appointments.
Armstrong relocated to Colorado in June, so Butts said he enjoys having other artists join him when they can.
Despite the change in the shop in June, Butts said that business has remained similar. The clients make the shop what it is, and he wouldn't have been able to keep the doors open without them.
"As much as I make their day or make their tattoo what it is, they're a composite of my day and my experience and how I feel about the shop," Butts said. "So I'm lucky, being here, to have had mostly cool clients."
Kuklinski said the shop has become a hangout spot where people pop in without any problems, she said.
From the loud music to the burning incense, Hadden said the shop has a way of welcoming people in.
Hadden said the shop has created a family, and Butts and Armstrong have been able to pass their wisdom onto him.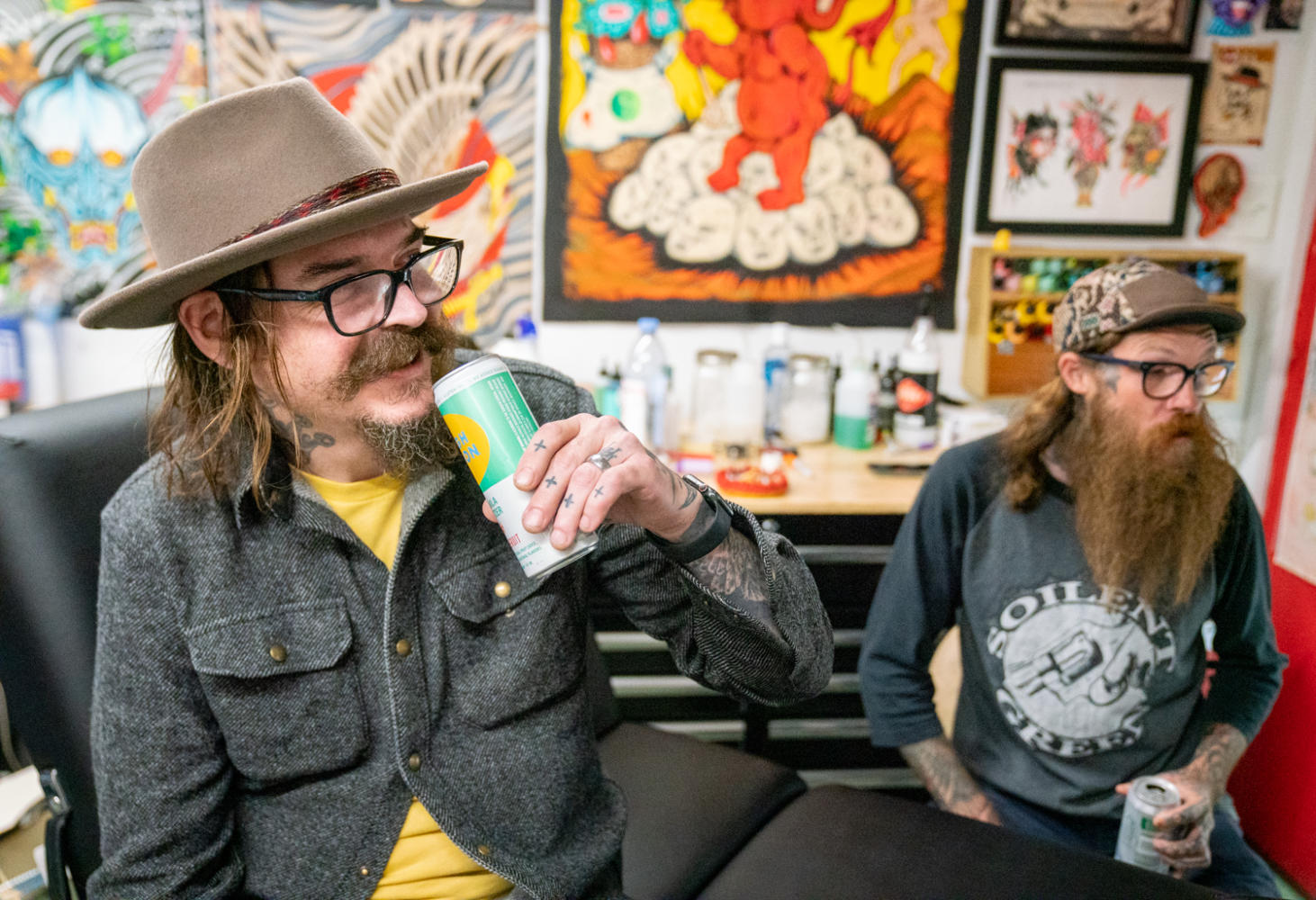 "They kind of felt like dads, kind of picked on me a little sometimes, but it was all love," Hadden said.
Butts said he has enjoyed finding friendships through the shop. Clients know they can call him for help and vice versa, he said.
"It's not just me coming in and taking their money. It's like they know if they needed help, they could rely on me, and I think that's a lot cooler, more fun way to work," Butts said.
If any shop is doing its job, there's an exchange of energy that happens, Kuklinski said.
"I think what Tattoo Heartland has done really well is provided a space for that energy to kind of go back and forth," Kuklinski said.
Hadden said he wasn't very interested in tattoos before working at Tattoo Heartland, but he has accepted several tattoos from Butts and Armstrong.
Hadden said Butts gave him his first really visible tattoo on his forearm. Butts had designed a snake, and Hadden said he wasn't sure if it would suit him but could see that Butts was "really stoked on it."
"It was the first time I got to experience that he wasn't just a boss. He was also my friend, and I was kind of doing him a favor by letting him put his work on me," Hadden said.
Hadden said he now has around 15 tattoos from Butts and Armstrong combined.
"I got some really cute ones I like," Hadden said. "I got some butterflies, stuff that's not too scary."
Hadden said he sees Butts' and Armstrong's work throughout Bowling Green and can recognize their individual work.
"Almost everywhere in town I go, I see somebody with a tattoo from Tattoo Heartland," Hadden said.
Kuklinski said the shop leaving town has inspired clients to take advantage of the time left.
"It's still a joyous place to be and a place where people want to hang out and just soak it up before it's gone," Kuklinski said.
He said he hopes his last months in Bowling Green will be the same as the rest of his stay.
"Just make every day a good day," Butts said.
Tattoo Heartland is located at 1044 State Street and is open Monday through Saturday from 12 p.m. to 8 p.m.